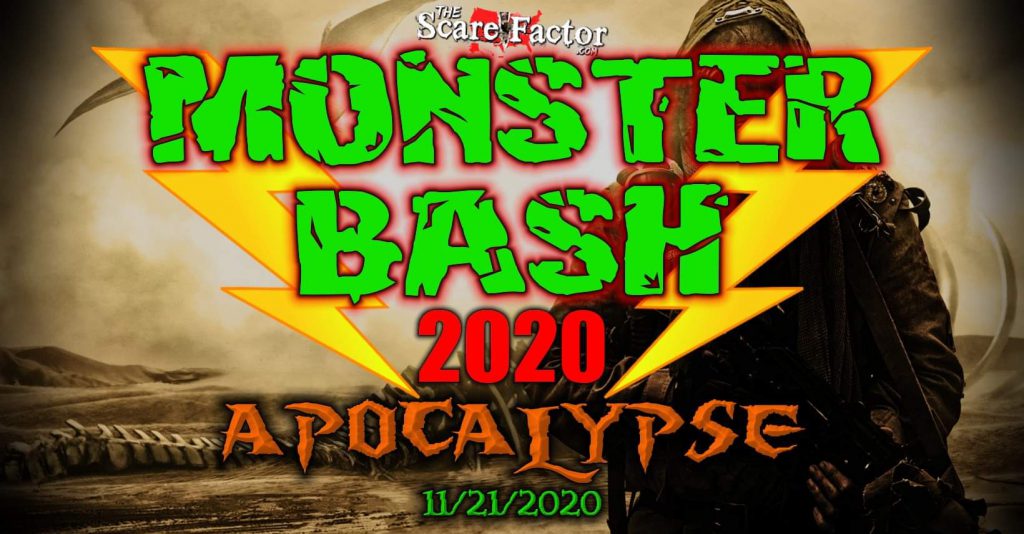 Hey boils and ghouls!
Indiana's Governor Halcomb announced on Nov. 11, 2020 that tighter restrictions on social gatherings due to the 3-fold increase in COVID cases. We are now looking at a max of 50 people instead of 500 like before.
We acknowledge that having an approved COVID plan with the Health Department acts as a waiver for this regulation, but with this spike in cases, we're starting to feel that continuing with an event of this caliber is sort of defeating the purpose… and (at least borderline) irresponsible… for reducing the potential facilitation of the spread of the virus.
Considering the huge spike in COVID cases, these new regulations, our desire to keep you, your friends, and family out of harm's way, we are making the difficult decision to cancel the 2020 Monster Bash. We know there were a lot of you looking forward to this annual event, but please understand the reason for this decision. Many are lucky enough to take their safety for granted. Sometimes it's easy to forget that the haunt industry is about having fun and getting scared… in a *safe* environment. The Scare Factor is NOT willing to take your safety for granted, and we feel that this decision is the best one we can make, given the change in circumstances.
As for the planned events, here's what we're planning to do to ease the pain of this news:
We will still be putting together some type of video or presentation for the awards ceremony, and also to commemorate the 2020 haunt season.
During the coming weeks and months, we'll be continuing to work with the venue haunts and other attractions to see if we can come up with some other type of event to host for you… once we have a brighter outlook on things.
For those of you that have been working hard on your costumes for the contest this year, we've decided to keep the Apocalypse theme for the (hopefully-) normal post-season '21 Bash so that your efforts will not have been in vain. Please keep all of the items you already put together or purchased, as we would love to see them next year!
For those of you that have already booked hotel rooms, there is still a 24-hour cancellation policy that you can use to get your deposits back, if applicable.
Any vendors that were planning on setting up this year are welcome to post links to their products here in the group. You guys make some awesome stuff, and we still want to support you in any way we can!
We want to thank everyone that has helped plan this event, offered to help, given us ideas, donated door prizes, etc. If we receive any door prizes, we will keep them in a safe spot for next year.
We also want to say that we *have considered other options for this year, including putting together a virtual event of some kind, doing the haunts only, bringing back the haunt tour idea, etc.. But, as you know, the best part about Monster Bash is getting together with everyone to share our love of the industry together, and we felt that losing the "party" atmosphere would mean that the event just wouldn't be the same.
In other news, let's try to keep the spirit of the Bash alive and get some folks to say hi! We'd love to see some sneak peeks of costuming pieces, have you tell us some stuff about your 2020 season, photo/video memories of previous Monster Bashes, etc. We're still looking forward to seeing all of you again, so feel free to sound off and let us know you're still with us!