My Morbid Mind Haunted House – Full Review
My Morbid Mind Haunted House is a Haunted Attraction located in Lacey, WA.
4548 Marvin Road SE, Lacey, WA 98503View All Details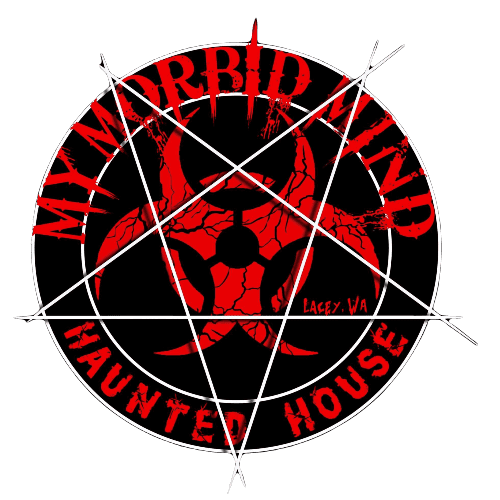 Features:

Free Parking, Restrooms/Porta Potties On-Site, Gift Shop/Souvenirs, Indoor Waiting Line, All-Indoor Attraction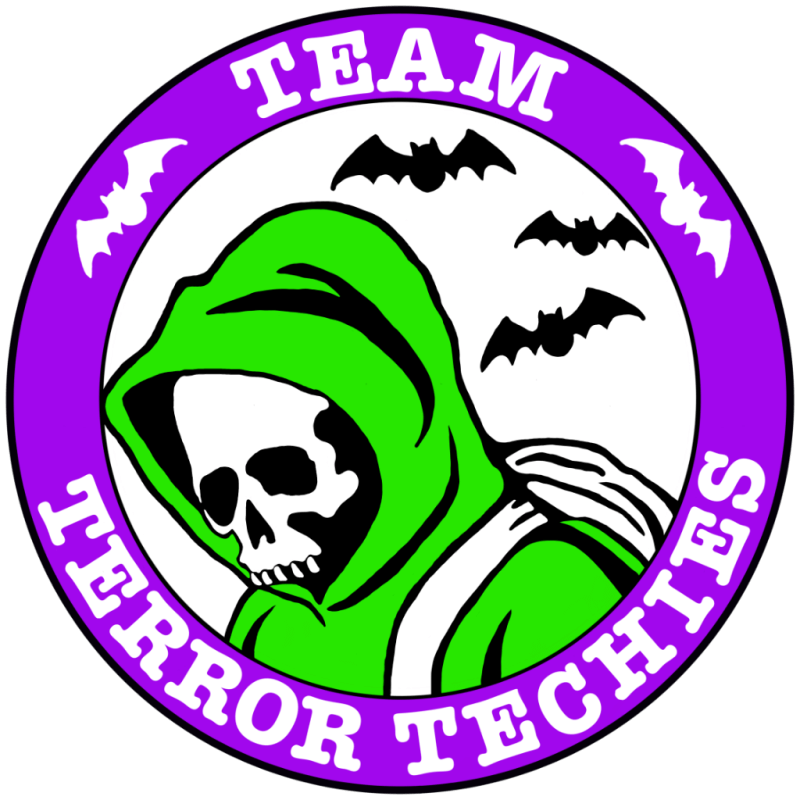 This attraction was reviewed on October 2, 2021 by Team Terror Techies.
How Do We Get These Scores?

Final Score:

8.16
How Did We Get This Score?

Summary:
My Morbid Mind is located just southeast of Olympia in Lacey, Washington. This attraction started as a Halloween yard display before growing into its current location in 2008. Each year, the 'master of macabre,' Kevin Noah, adds features to this barn haunt and it definitely shows.
If you are looking to be impressed by a haunted house, My Morbid Mind is an absolute must-see despite its humble looking exterior. There is a slow build-up to the incredibly well-built ticket booth. You'll be treated to a well-organized queue line with plenty of loud music to set the mood. Once past the queue, the experience will be a delight for all your senses.
---
Cast: 7.98
How Did We Get This Score?

The actors started coming at us after entering through the swinging door next to the ticket booth. Going through the experience, we found the actors extremely creative with their scares. The available ways for them to interact with the audience are varied and intelligent, with actors seemingly popping out of nowhere and constantly hitting you from all angles.
The clown, who played with the 3D set by bending through the wall, caught our entire group off guard. Another actor ran across the grate overhead as we passed under, then later emerged from the laser bog to suddenly appear right next to us. There was an actor who was able to disappear and re-emerge four separate times as we walked the perimeter of the scene.
While there wasn't much dialogue from the actors, they did engage with the audience at every opportunity they could, even going so far as to leap over portions of the set to close the distance. Despite the fact that we only counted eight unique actors, we would never guess it given how much energy each of them brings to the numerous scares they each hit you with.
---
Costuming: 8.42
How Did We Get This Score?

All the costumes were fitting for the spaces and the characters they looked to embody. From what we could see, all the actors' costumes and props were realistic and detailed. The clowns were an amalgamation of black light colors and the chainsaw maniacs wore distressed and bloodied white jumpsuits.
The actors' makeup was also appropriate for their costumes, with great detail fitting the overall design and feel of the sets the actors were placed in. For some actors, they decided to forgo makeup in favor of masks particularly near the end of the haunt. The end of the haunt was a pitch-black path where any makeup detail would have been lost.
---
Customer Service: 8.12
How Did We Get This Score?

The GPS led us directly to the correct spot – though the website warned that some GPS will incorrectly take you to Marvin Rd NE. Marvin Rd SE is correct. Once we were there, the sign off to the side of the road was clear and well lit. With the placement of the well-lit parking lot and a few parking attendants, it's very easy to find our way to the entrance of the haunt.
Once we were at the ticket counter, the staff was kind and helpful, and they're happy to see us there. There were a few branded items such as t-shirts and sweatshirts available at the ticket counter.
It was easy to find basic information about My Morbid Mind from their website. It could benefit from a FAQ but the staff is responsive through phone or email. Be sure to pay attention to their Facebook page for updates and any special deals.
---
Atmosphere: 8.8
How Did We Get This Score?

The haunt is built within a barn out in farmland which lends itself to being a creepy, remote space that is well suited towards the experience. The front of the barn is well lit to be able to take in the backlit sign, one that shifts colors and has letters that appear to burn out every few minutes. That sign that appears to be failing mounted on a structure with flaky dried paint and chain-link path were all that we could view from the exterior.
While being corralled by the chain-link, we felt loud nu-metal music vibrate through the ground. Entering the barn, there is a crooked hallway clad in aged wood boards and vintage lanterns. This took us up to the ticket counter that has white tile with split boards in the ceiling. All of this is a great introduction to the space that prepared us for entering a haunted house.
---
Special Effects:

8.59
How Did We Get This Score?

We were asked to put on 3D glasses – which you'll really want to do too – for the first section of the haunt. The sets were done up with 3D blacklight reactive paint. This paint camouflaged the definition between 2D and 3D objects. In addition to the blacklight detail, the sets are incredibly well designed to allow actors to sneak through different parts of the haunt quickly, allowing them to hit us, again and again, many scenes apart.
As we proceeded further, the ground we were walking on started to slope and slant. It made walking feel disorienting in the best kind of way. This also allowed for excellent use of space, making it so we passed under and over paths we've already gone through. This physical shift in the set provided a claustrophobic experience without having to push through airbags.
The downside of this is it really isn't accessible to those with any sort of mobility issues. The disorientating paths could provide injuries to those who may fall or trip in there – if you were to attempt to run through after a well-timed scare. Be careful as you're going through those parts.
---
Theme:

N/A
How Did We Get This Score?

---
Scare Factor:

8.32
How Did We Get This Score?

The scares were definitely varied and well-executed from actors having multiple ways to hit patrons going through the haunt. Actors also made good use of the environment to pop out at us from unexpected angles. Depending on your own fears and proclivities, there are a good variety of scares for everyone. The scares came at a fairly rapid pace, slowing down only just before we existed.
The actors worked to try to scare everyone and, when some of us failed to respond, they began targeting the people who appeared the most scared. Even though this tactic can be seen in most haunts, it still gave a great experience for everyone else in our team for a bit of schadenfreude.
---
Entertainment & Value:

7.15
How Did We Get This Score?

It took us 15 minutes to travel through the haunt. General admission tickets range from $12 to $18 depending on the night. The price for tickets for the night that we visited was $12. By our estimate, this attraction is valued at about 1.25 minutes per dollar. This is nicely above the national average of 1 minute per dollar.
With a low ticket price, as compared to other haunts in the area, and the high value of the experience, a visit to My Morbid Mind is very much a worthwhile experience. We would even consider this worth a bit of travel to head over from the nearby metropolitan areas. We'd also advise going earlier in the month to avoid some long lines or wait times.
If you are looking for an attraction that has an energetic cast and great sets, then plan a visit this season to My Morbid Mind. They provided top-quality scares and it'll be hard for any haunt in the area to compete with the value. We are looking forward to our next visit.
---
How Did We Get These Scores