Necropolis Underground Haunted Attractions – Full Review
Necropolis Underground Haunted Attractions is a Haunted Attraction located in Indianapolis, IN.
7130 Western Select Drive, Indianapolis, IN 46219View All Details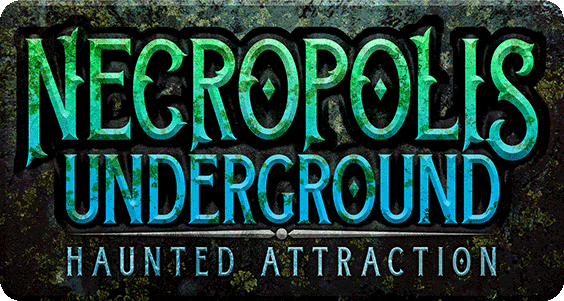 Features:

Free Parking, Restrooms/Porta Potties On-Site, Gift Shop/Souvenirs, Optional Games/Midway, Special Events, "Hi-Tech" Attraction, You may be touched, Original Characters, Indoor Waiting Line, All-Indoor Attraction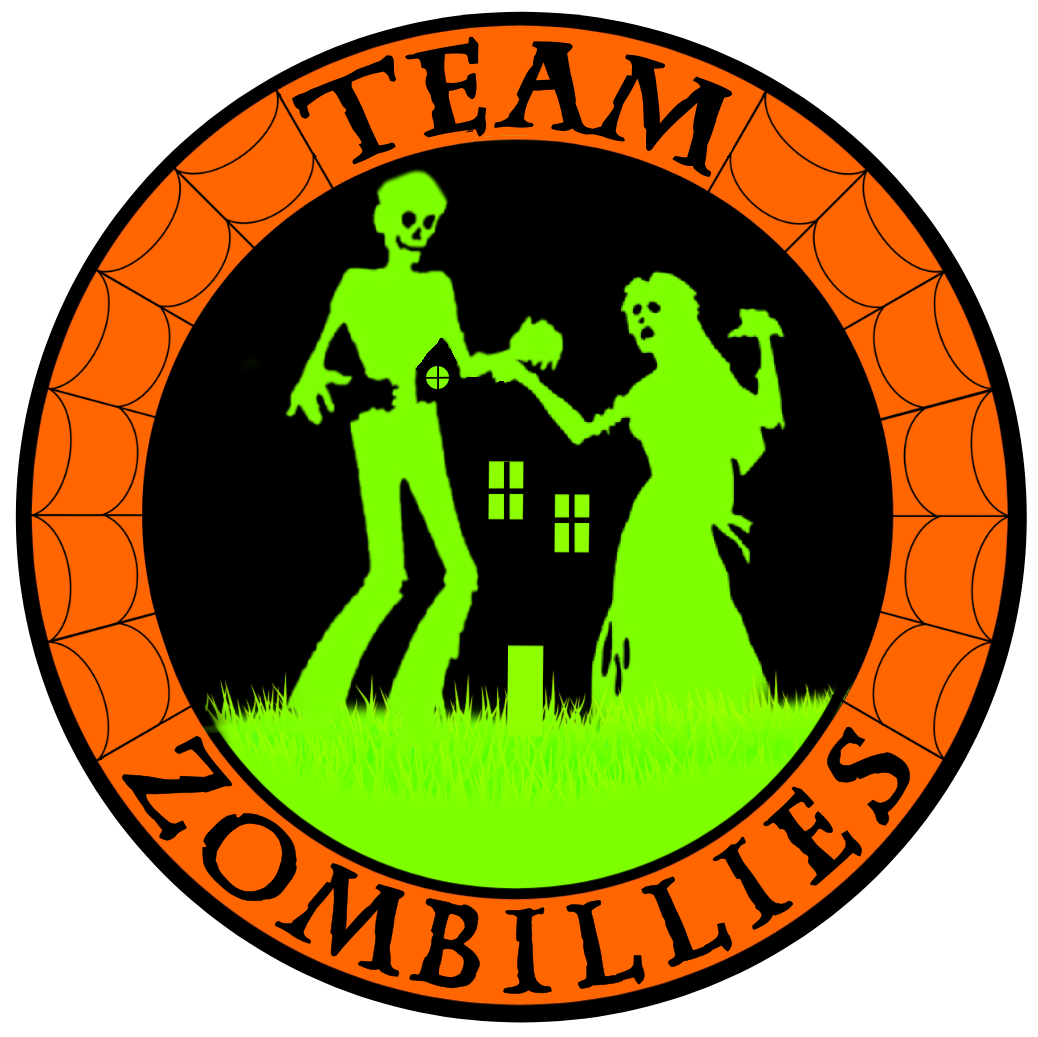 This attraction was reviewed on October 10, 2020 by Team Zombillies.
How Do We Get These Scores?

Final Score:

8.32
How Did We Get This Score?

Summary:
Look out, Indianapolis! Necropolis is now under new ownership and they're out for blood! The last time we ventured down to Necropolis was in 2016 and, since then, enough things have changed that we can barely recognize the place!
The new ownership also came with a name change… Necropolis: Underground Haunted Attraction, but their creepy location remains the same. Housed literally underground, in the basement of an old industrial phone factory, Necropolis offers 4 haunted attractions spanning across 50,000 sq ft!
First, we had to make our way through the denizens in Nightmare House. It is said that this house feeds off human energy, and we could tell! Next up was Cemetery of the Dead, where there's definitely no resting in peace going on.
After that was the Dead & Breakfast attraction, which feels like a hotel-themed haunt, but a very unnerving one that made us feel like spirits trapped in a never-ending Purgatory! Lastly, we tried our luck in the Outbreak Hospital, an asylum for the criminally insane full of mutant experiments. Let's just say we haven't felt the same since…
If you get offended easily (talking about YOU, Karen), this may not be the haunt for you. It's highly likely that you'll encounter some foul language, intense acting, and you might leave with a curse on you and your friends, if you don't die first.
Don't say we didn't warn you.
All in all, we were very excited to see how far along Necropolis Underground had come since our last visit. We can't wait to go back again next year, and highly recommend that you' read this review to figure out if it sounds like something you're ready for! After all, Underground can be a very scary place to be…
---
Cast: 8.28
How Did We Get This Score?

The first thing we noticed was that the intensity of the actors had increased substantially since our previous visit. It's worth mentioning again that some of the characters utilized foul language, which effectively made their demeanors more intimidating. Also, although the characters will NOT touch you, that doesn't mean that their weapons and props won't (after proper sanitization after each group, of course!).
It was hard to tell how many characters we actually saw during our visit. We were informed that there's generally 60+ spread between all attractions, but we saw many of them two or more times so it felt like there were a lot more than that.
It was very clear that they knew the areas like the backs of their hands; we're pretty sure they could get through their passageways with their eyes closed. We couldn't get away from these persistent creatures no matter how hard we tried; they were literally everywhere!
Just to give you an idea of the kinds of tricksters we're talking about, an adult child tried to play nice at first, but we can assure you he's not! Others wanted to open our skulls and pull out our teeth, and Baron (pronounced "Bah-rown") kept yelling for his demons to rise to take us away!
Another voodoo lady was speaking in some sort of language that sure didn't sound good' We're still not convinced that she didn't put some kind of curse on us! However, despite many of them having good 'n scary dialogues with us, we did notice some repetitive "get outs" in the cemetery haunt.
Other notable actors include Sergeant Salazar, Toe Tag, and the actress with giant scissors. Make sure you do what the good butler tells you; And oh yes, watch out for nurse Ruby; she's a squirter! That syringe seemed like it would never run out of water' Wait, what were YOU thinking about?!?
---
Costuming: 8.59
How Did We Get This Score?

The costuming department has undergone some major changes since our past visit as well. The makeups that we noticed either highlighted their facial features or helped transform them into something even more sinister. Some utilized colored contacts, sweaters of blood, and some wound prosthetics to add further detail to their appearances.
Masks were a mix of theatrical and PPE models ranging from solid colors to high-quality animal heads, skulls, and custom designs. We did encounter a few occasional actors without masks, but they did tend to keep their distance from our group to maintain COVID precautions.
We will admit that in the entrance section of the first haunt, it was extremely hard to fully pay attention to the costumes as we were told to run through this area while Salazer kept all of the beings that came after us at bay. We did see what appeared to be rat and opossum masks and they looked very realistic
On the topic of clothing choices, some were wearing layered attire with intricate detailing, while others relied more-heavily on their makeup jobs to achieve their respective looks. Baron was particularly well-dressed, complete with a bone through his nose and all kinds of costume accessories, along with the voodoo woman in the same haunt who was sporting quite an array of appropriate body paint. Another girl had a carved pentagram on her forehead, and the straight jacket and medical outfits in the asylum further showcased the quality of costumes this haunt is able to produce.
We were informed that Necropolis had hired a lot of new actors on the particular night that we visited, and we're willing to bet that a lot of these newbies were the ones that weren't as well dressed as some of the regulars. Said regulars, however, had very good costumes that blended in seamlessly with their highly-detailed scenes.
---
Customer Service: 9.03
How Did We Get This Score?

Finding Necropolis Underground was rather simple as our GPS led us right to the entrance to the parking area. A sign at the road confirmed we were pulling into the correct place, and an additional sign indicated where to turn for parking. Parking was free in a very large, paved parking lot, and parking attendants pointed us towards the closest empty parking spot.
Yet another sign directed us to the ticket booth and portable restroom facilities, which are located alongside the building that houses the attraction. Our only gripe here was that the ticket booth was located so far away from the haunts' entrance to the building.
Navigating the premises was rather easy as the crowd of guests made it pretty obvious where we needed to go. The attractions themselves were easy to traverse as well, but there was at least one "low bridge" (place where we needed to duck down to get through), so be sure to watch where you're going.
All of the staff that we encountered were friendly. To those that showed us around and answered all of our questions about the haunt, extra activities, apparel, and escape rooms, thank you for your hospitality! It seems that a lot of the same staff members that have worked at Necropolis for years remain working at this location, and they all seemed very excited about the new ownership!
Regarding COVID, all staff that we encountered had PPE masks on. Some of the monsters did as well and most of them maintained a reasonable distance. Anything that customers can touch or that can touch customers was being sanitized. Their website says that they're checking all staff members' temperatures each night and much more.
It was easy to find all of the information on their website. They have attraction theming, ticket types and prices, dates and hours, COVID information and more, So be sure to check out their site when planning your trip.
---
Atmosphere: 7.6
How Did We Get This Score?

In previous seasons, the queue line was inside the building down a winding hallway filled with various decor and many jack-o-lanterns. That portion is now part of the haunted house, and the queue line is now outdoors.
Outside the attraction, there wasn't really a whole lot going on while we were there. As we neared the ticket booth, we were greeted by menacing melodies, some signs for the haunt, and a ticket attendant in full costume that helped get us in the mood for some scares!
The queue line itself was quiet. This is an older building in an industrial complex so just looking at it and considering its history can give you the chills. Several actors roaming about the waiting line did reinforce that we were at a haunted attraction.
Our anticipation really ramped up once we were in the indoor portion of the line and we were told to get on the large freight elevator in front of us. What?! We're really going to get on that thing? That's how the haunt starts? We didn't remember that from last time…
As we finished the first attraction, we were spat out into a multiple-haunt queue area. The end of each haunt sets you up for the beginning of the next one (ie: you'll go through the haunts in a particular order), and each entrance had a decorated facade that matched the haunts' respective theme. There's a bit of additional decor in the festival area as well, such as the fortune-teller's wagon and the exterior of the escape rooms.
---
Special Effects:

8.48
How Did We Get This Score?

There are so many sights to behold within Necropolis! There's a great concoction of old-school and high-tech effects to encounter as well.
Although Necropolis is more of an old-school show, they have some larger effects and animations as well. CGI's are utilized several times within the haunt, and we were also ambushed by what appeared to be a large rat and a giant grabber.
In the Hospital, there were some very interesting-looking electrical mechanisms that we've never seen before. We're not sure what they do and we'd sure hate to stick around to find out! There was also an animatronic that came plunging out through the air, but the timing was just a bit off, so we didn't catch a full frontal look at it.
Trust nothing! There is a ton of decor, sometimes completely from top to bottom in the scenes. Some of the scenes are on par with the most elaborately detailed ones we've ever seen! There's real dirt in the graveyard, above ground crypts, a large hive, a laser swamp, moving walls, a snake pit, gory and grungy walls, a voodoo book, a coffin-shaped opening, tons of coffins and graves, theatrical and color-changing lighting, and so much other stuff we'd be here for days listing it all. But it all comes together to create a very immersive experience for each attraction.
Many of the set pieces and items appear to have been created in-house, so you will see many items here that you've likely never seen before. Just when you thought a couch or chair might be just a set piece, think again! They've cleverly incorporated common and simple items into their scenes and it makes for an experience unlike any other.
When it comes to the sounds, some were louder and very effective while others were harder to hear. Ominous, metal, and hard rock music were noticed, for just a few examples. In the spidey nest cage area, the crazy soundtrack in there was really messing with us because it was playing on true surround sound speakers; the sound was literally traveling around the room! Some of the sounds from the props themselves intensified the ambient ones' effectiveness.
---
Theme:

7.88
How Did We Get This Score?

You can find a small storyline for each attraction on Necropolis' website. Even though the theme wasn't explained to us before entering each, they were very apparent and the decorated facades gave us a hint of what we might encounter inside.
The Nightmare House is an old decrepit house with its own horror story. Actually, many horror stories come to life in the house as it feeds off human energy. It's also said that it chooses victims to stay within the walls forever!
As we made our way through a sewer and outdoor area, we eventually embarked upon a dilapidated house facade. Inside, we stumbled through a kitchen, bedroom, hallways, an attic, and plenty of other nooks and crannies. The house also had some deeper, darker areas that you'll just need to experience for yourselves!
Cemetery of the Damned houses souls that are trapped between life and death. Baron Samedi, a Loa of the Dead, keeps many souls within these crypts and tombs… and they're under his summons! When he tells the demons to rise, it's time for your knees to rise as you high-step it the hell outta there!
Baron Samedi himself welcomed us to his home by saying, 'Welcome to Hell, motherf*ckers!' At this point, we knew shit was about to get real. Inside, we made our way between the confinements of the dead, and through many crypts and graves. Eventually, our trek landed us in a very deadly, more-apparent voodoo area, and we advise not sticking around this area long at all!
Next up was Dead & Breakfast, a small inn where tragedy struck, taking the lives of nearly every employee and guest on a fateful eventing. As we made our way through, it was as if we were reliving their every nightmare.
We must say, this is the most surreal inn we've ever been in! Inside the front door, the Butler warned us not to go into any room besides our room. Of course, there was only one room available and it was number 13! This was far from an ordinary inn, this one forces you to suffer a variety of consequences from walking into the 13th door, over and over again.
Last but not least is Outbreak Hospital, Dr. Adrian's experimental sanctuary. Now, mutants lurk around every corner of the asylum and all we can say is good luck escaping them!
Although we would have loved to have seen more theme reiteration in the dialogue on this one, it was evident that we were in a hospital or asylum of some sorts and that there was clearly something off about those inside, including the staff.
---
Scare Factor:

8.39
How Did We Get This Score?

With all of the cast members literally coming out of the walls, we were getting startled right and left! We were informed that there are over 300 hidey holes throughout all of the attractions! Wow! We quickly realized that nearly everything we could touch may potentially have something… or someone… hiding behind it. Hanging clothes were suddenly moving, an arm reached out to play a piano, a bathroom mirror opened and slammed shut, and so much more!
Despite all of the effects, this haunt was very actor-driven and many of the scares were startles that came from them. However, that doesn't mean that they didn't expand the variety at times.
For instance, they have REAL snakes! Those of you that are petrified of these slithery skitters are going to have a hell of a time! They also spouted off some threatening dialogue, several giant creatures tried to kill us, we were stalked by several prowlers, and their list of other phobias hidden within is pretty long!
We're not sure why but their voodoo area with some sort of hoodoo book in it really sent chills down our spines. Also, when man of voodoo who's summoning his demons tells you, 'You motherf*ckers are gonna die," you might take his word for it'
Although our group was small, they spaced the scares out well. At times they would target the front or back, but many times, we simultaneously saw the scares coming at us. With all the hidey holes mentioned above, we can't imagine them not targeting everyone in a group well. That is, of course, if they have enough staff to utilize the spaces multiple times as they did with our group.
The finale to each attraction varied. The finale to the hospital was the last one and it was also the most fierce. The crazed patient in there was not giving up and we thought they were going to plow us and all the walls around us over! Watch out for that one!
---
Entertainment & Value:

7.98
How Did We Get This Score?

This season, general admission tickets to experience all four haunted attractions are priced at $35.00 per person. Fast Pass tickets are available for $50.00 and, for those that are in a super hurry, Front of the Line tickets can be purchased for $75.00 and they include a free t-shirt as well!
From the time we boarded the freight elevator, it took us a combined 30 minutes to escape all of the haunted attractions (we swear we didn't run, Toe Tag!). At the GA admission price, that brings their MPD (minutes of entertainment received per dollar spent) to 0.86 which is a bit below the average of 1.3 that we've seen most often in our coverage area.
On the night of our visit, we were told that we missed several queue line entertainers. But we did see a clown mingling with guests and Toe Tag was throwing in some dialogue to the crowd every so often.
Aside from the haunted attractions, they also offer several other non-haunt attractions in their new Festival Area at different pricing levels. For those looking for a fully-immersive experience, try out their Terror in VR! You can also have your fortune read by Misfortune Tarot Reading.
Like winning money? Here's your chance; roll a large skull ball just right and you will be entered into a $1,000.00 drawing! Lastly, they have 2 differently-styled escape rooms for those that like to think your way out of situations and beat the clock! We got a close look at both of the escape rooms and we highly recommend trying at least one of them out.
From start to finish, the haunts were packed pretty full of characters, elaborate scenes, decor, and frights. We can't wait to see what they do in the future, and were impressed when we finally made it out of the exit.
If you're in the Indianapolis area and you're looking for a fun night of fright and you're not one to get offended easily, be sure to add Necropolis Underground to your list of attractions to check out this year! Just remember to watch out for that doctor, now…
---
How Did We Get These Scores