Netherworld Haunted House – Full Review
Netherworld Haunted House is a Haunted Attraction located in Stone Mountain, GA.
1313 Netherworld Way, Stone Mountain, GA 30087View All Details

Features:

Food/Concessions, Gift Shop/Souvenirs, "Hi-Tech" Attraction, You will NOT be touched, Original Characters, All-Indoor Attraction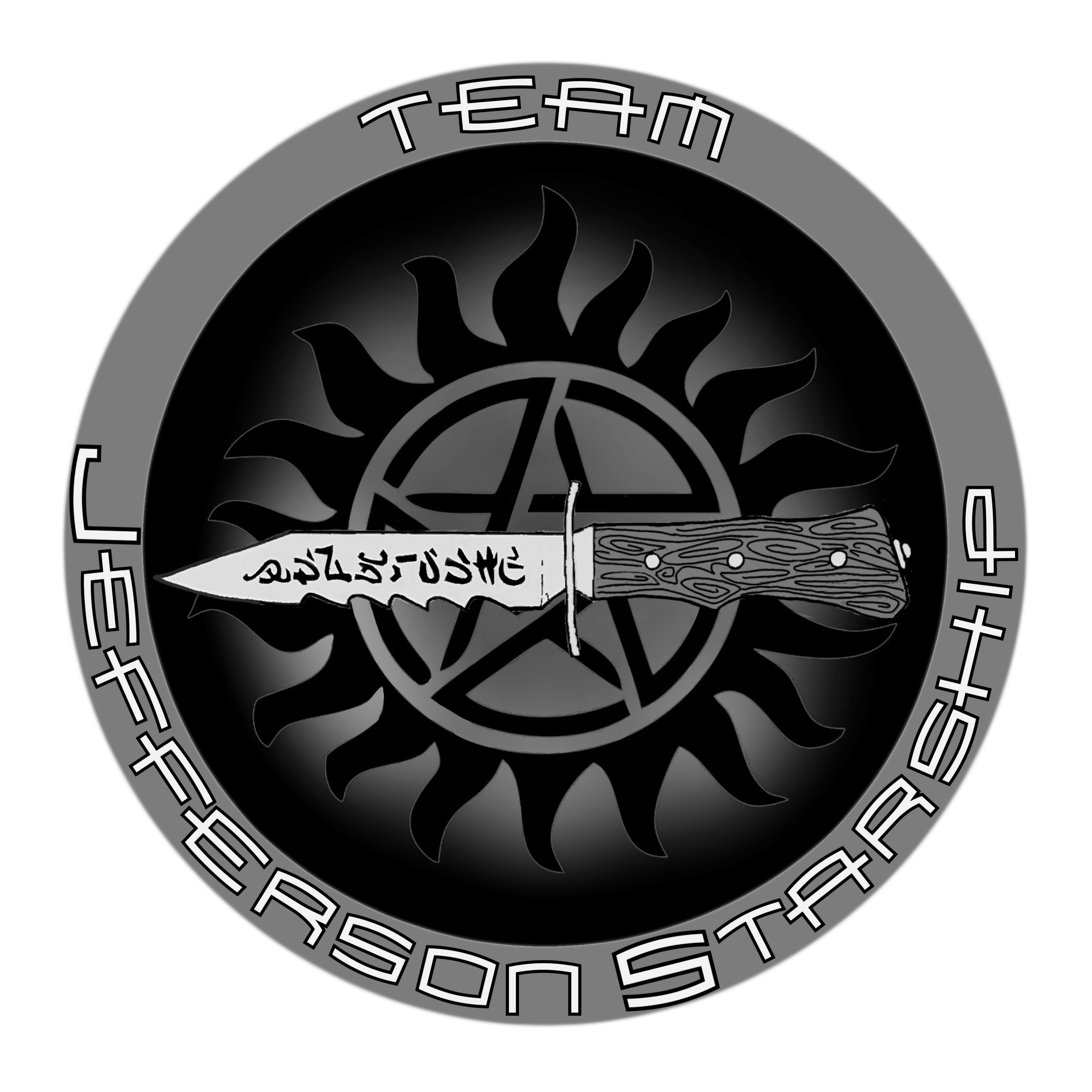 This attraction was reviewed on October 6, 2021 by Team Jefferson Starship.
How Do We Get These Scores?

Final Score:

9.23
How Did We Get This Score?

Summary:
There's a magic spell that is cast the minute you cross through the main doors to Netherworld and head into its dark heart. Georgia is left behind and you are teleported to exotic and far away locales where terrible things are happening and you are front and center whether you want to be or not. This is Netherworld's greatest trick, and every year it is so intense and carefully crafted that, even if you don't read the very detailed and well-written backstory for the houses, you will see their themes and plots played out in front of you as you wander through all the twists and turns of Netherworld's packed and detailed halls. If you've ever been that person who is never on the right side of the plane/train/or boat to see the good sights, then Netherworld is the answer to your personal curse. No matter which position you take in your group, where you look, or how long you cower and cover your eyes, there will be monsters and horrors to greet you.
---
Cast: 9.18
How Did We Get This Score?

While Netherworld is a house that focuses more on props and special effects than actors, there is a cast here that works hard to make sure that everyone in the group is scared and running. One of the things that got our team members the hardest this year is the utter stillness and statue-like poise of the cast here until just the right moment to leap out at unsuspecting victims. The chainsaw duo in the second house had perfect timing when it came to separating members of the group to increase the sense of tension and terror. Cast members flying above and beyond the call of duty and into nightmares studded the house and, throughout the midway, there were monsters that shocked and amazed sneaking up silently or roaring into our faces. They were more than willing to take selfies or join your group for a picture if you were brave enough to get that close.
---
Costuming: 8.93
How Did We Get This Score?

Costuming in Netherworld is an act of aggression on sanity and reason, camouflaging terrors under the guise of being walls, statues, and worse. Our team had an enormous number of jump scares that came from creatures we couldn't identify as alive until they were on us. Midway actors especially have costumes that are unique and detailed, drawing the eye and much of the admiration from our team. Masks are used in both houses and help to create characters that fit perfectly into their scene. From the first creature we saw slinking from line to line in the outside queue to the final monster chasing terrified guests through the parking lot while cackling like the witch they were, there are beautiful sights to see when it comes to character costumes.
---
Customer Service: 9.88
How Did We Get This Score?

Customer service at Netherworld is extraordinary. The huge and well-lit parking lot across from Netherworld is filled with informational signs that cover everything from where you're parked to how to scan a QR code to buy your tickets online. A dedicated worker leads customers across the street and there are two info booths in different areas of the haunt along with signs and monsters carrying mics to share helpful information. Safety is a high priority and the haunt has a lot of measures to make sure that the only horrors are the intentional ones. It is obvious that the team at Netherworld is devoted to having happy visitors leave their grand haunt.
---
Atmosphere: 9.28
How Did We Get This Score?

Entering the doors of Netherworld transports guests to a different time and place. We found ourselves in wide-eyed awe as we tried to take in everything around us – and we weren't even inside the haunt itself yet!
There are details from the floor you are walking on to the ceiling looming above you. All of these thoughtful additions help to create the other worlds that you are transported to while visiting Netherworld. Layers of props create an endless series of bits to look at and study, and a reason to come back time and again to try to see all of them.
This entry into the atmosphere that Netherworld is attempting to create is only a brief taste of what lies beyond the doors of the main haunt. The attention to detail and full-surround of the foyer is merely the briefest glimpse of what we found as we continued.
Between the two haunts on offer at Netherworld, there is also a staffed midway. This outdoor section is still populated by a selection of creepy, costumed monsters that move between the doors to short escape room experiences, a laser-tag arena, as well as concessions, photo-ops, and a merchandise gift shop. This all helped to keep our interest and excitement high while we transitioned between the two haunts.
Guests should be advised that, after leaving the second haunt, exiting Netherworld means traversing this midway once more. No need to carry your bundle of bags from things purchased at the gift shop through the haunt itself – do what we did: stop by on your way out to get something to show off this one-of-a-kind haunted attraction!
---
Special Effects:

9.5
How Did We Get This Score?

The special effects in Netherworld are an incredibly unique and bespoke collection of animatronics, tricks and traps, and applications of materials that are used to create the worlds that you are being transported to. Sound roars through the building, linking scenes together throughout the haunt. There are very few inches of the haunt that don't have details. Floors, walls, and ceilings in both houses are covered in props and decorations that create textures and sounds. Lights are used not only to highlight or hide scares, but to create endless hallways, floors that seem to fall out below you, and creepy crawly monsters that are inches away from your skin. The application of traps, slings, bungees, and animatronics finish this cycle of fear leaving guests to wonder what's real and what's created. The clacking cobblestone floor shifting underneath you, the 3D neon walls that breathe, and the shifting mirror halls and grinning mutated skulls remove any question of whether or not you are still in the regular world.
---
Theme:

8.7
How Did We Get This Score?

Our team highly recommends going to the Netherworld site and expanding all the levels of the story behind both of their haunts to see the detailed and unique story that they've crafted for their haunts. The theme of Netherworld this year is a combination of old-world Cthulhu mythos and 1960's sci-fi neon glory. Aliens rip apart scientists in the 3D house and Shoggoths and Yuggoths ignore missiles and bombs as they collect human pieces and parts. Even without the story being read, you can see this story being played out visually through both houses.
---
Scare Factor:

8.93
How Did We Get This Score?

One of the things that reviewers like us look for is effectively used distractions that allow haunters and special effects to do their work. All of Netherworld is a distraction.
Just as you are taking in the horrifying details of all the little body parts and remains on the shelves, a monster falls from the ceiling. When you are staring into the mouth of a Star Vampire, that's when the creature appears out of the walls to get into your face.
There is no question that Netherworld knows all the ways to apply pressure to sanity and bravery in any person. Jump scares and atmospheric tension are all a part of their repertoire and even our team was jumping while we watched people run past us screaming. Huge shoutout to the two chainsaw wielders outside of the second house who were able to split us up and then use that advantage to terrify us.
---
Entertainment & Value:

9.3
How Did We Get This Score?

Netherworld is hours of interesting fun and unique scares. Prices scale based on the day of the week and point in the season, but for the amount of entertainment that they offer any of the admission prices are worth it. Admission is now done in time slots so this helps with the lines outside, but it's still a wise choice to buy the speed pass so you can skip the lines. This is not a house to be missed and, if you can afford it, we recommend going more than once because you will see something new each time.
---
How Did We Get These Scores

Promo Images:
Click to Enlarge
---
Guest ReviewsGuest Average: 10 out of 10
Carson – 10/10 – October 21, 2023This attraction is amazing. So many good decorations and the actors are awesome. Definitely …show more recommend netherworld!
Mary – 10/10 – October 7, 2022It was my first time here and let me tell you it was worth the $$$ highly recommended! Very scary !
Mary – 10/10 – October 7, 2022It was my first time here and let me tell you it was worth the $$$ highly recommended! Very scary !
---
Past Awards
---
2022 Awards
Most Immersive Haunt (Given by: Team Jefferson Starship)
---
2019 Awards
Highest Rated Haunt in Georgia (Given by: Team NecronomaPeach)
Scariest Haunt in Georgia (Given by: Team NecronomaPeach)
---
2017 Awards
Best 3D Effects (Given by: Team Jefferson Starship)
---