Nightmare Forest – Full Review
Nightmare Forest is a Haunted Attraction located in Brandenburg, KY.
850 Otter Creek Park Road, Brandenburg, KY 40108View All Details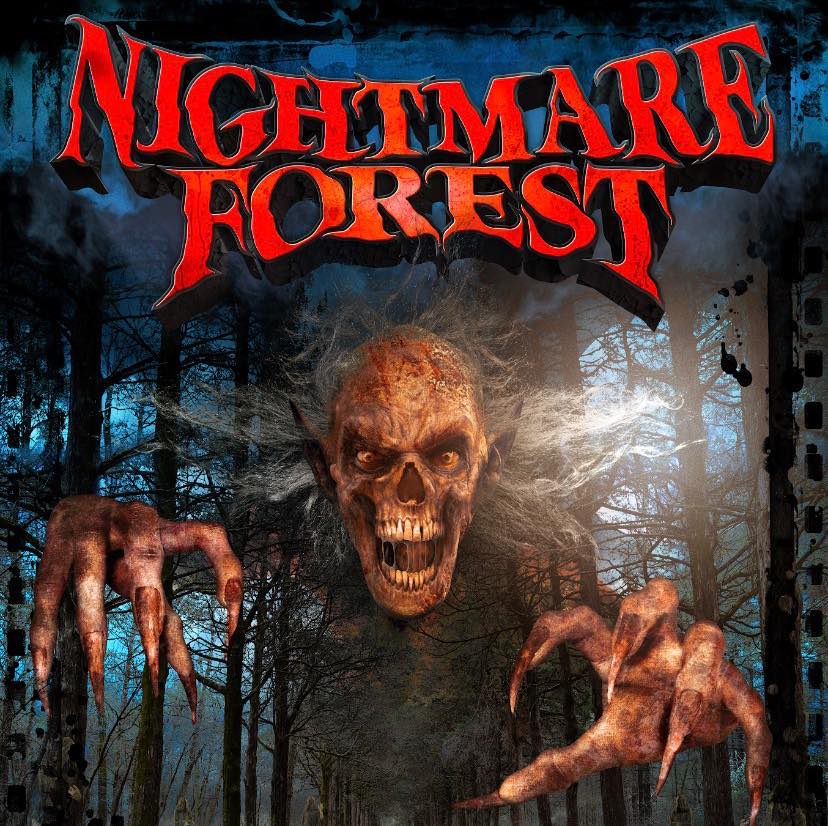 Features:

Free Parking, Restrooms/Porta Potties On-Site, Food/Concessions, Gift Shop/Souvenirs, Optional Games/Midway, You will NOT be touched, Movie Characters, Uncovered Outdoor Waiting Line, Indoor/Outdoor Attraction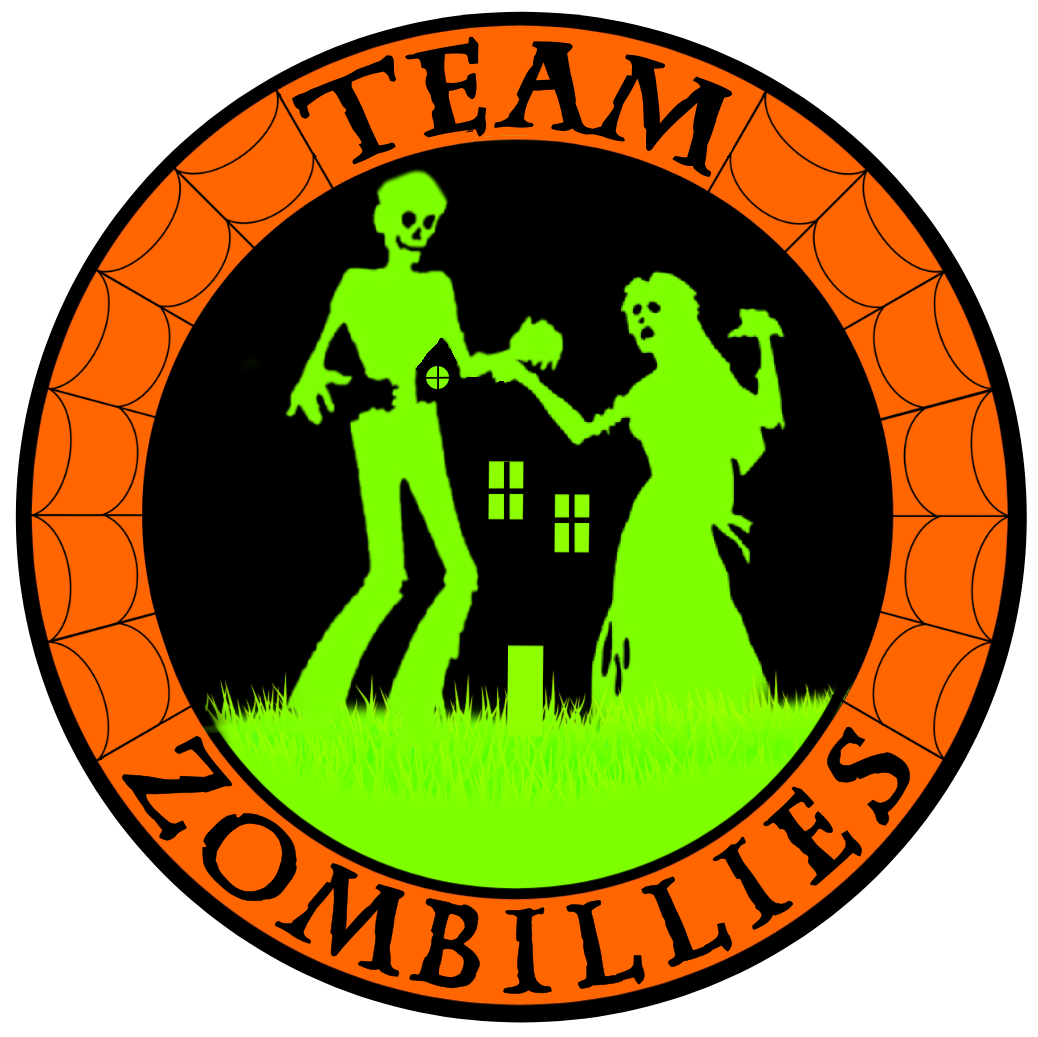 This attraction was reviewed on September 25, 2021 by Team Zombillies.
How Do We Get These Scores?

Final Score:

8
How Did We Get This Score?

Summary:
We hadn't ventured out to Nightmare Forest Haunt Park in Otter Creek for a few years, so we decided it was time for a return visit in 2021! Being based on an outdoor trail, there's a fair amount of open-air scares to get here, but there are also just as many – if not more – indoor scares with all of the buildings and structures that are in place.
Nightmare Forest advertises 4 haunted attractions: Nightmare Forest, Trail of Terror, Nightmare Asylum, and Hawthorne's Circus Bizarre. Although the circus provides grotesquely-gripping entertainment, we wouldn't consider it a haunted walkthrough attraction. Nightmare Asylum is the first building that you'll go through, with the Trail of Terror and Nightmare Forest tours consecutively following thereafter with no wait between them – except before starting the final (Nightmare Forest) section' just to re-space any groups that have caught up to each other.
If walking through horrific scenes that have been ripped from the big screens sounds like it would whet your palette, then Nightmare Forest is just the trail for you! What about fears and phobias? Trail of Terror plays host to a plethora of bad nightmares that are just waiting for wanderers to pass through. Last but not least, keep your physical and mental health in check by visiting Nightmare Asylum. The staff members within clearly knew what they were doing, especially the one that had freed themselves from a straight jacket. Wait' maybe he didn't 'work' there…
The categories in this review will be considering only the 2 haunted trails and the haunted hospital that we experienced. However, we will focus on the circus entertainment near the end.
---
Cast: 7.81
How Did We Get This Score?

Throughout the three attractions at the haunt park, we noted a fairly consistent number of actors as we made our way through. As is common with most outdoor trails, there are several sections where no actors are found for several moments at a time. However, those moments are often brought to a screeching hallelujah halt when that unexpected zombie or doctor or slasher villain darts out from around a corner, and your soul leaves your body for that split second…
In the Hospital, we were warned that the patients were hungry and that we might be on the menu. This was certainly the case, and we found proof that one of the cooks had gotten a little too carried away with the fryer oil – judging by the blistered burns all over the side of his head! One of the monsters did a magic straight jacket trick for us, and several others of these patients and practitioners were interactive with us as well.
This trend continued through many scenes of Nightmare Forest and Trail of Terror, although some of these 'interactions' were limited to glaring stares at us as we walked past. Pennywise had great vocals for his character, the witch in the gingerbread house was exceptional, and the girl in Silent Hill was appropriately hiding from Pyramid Head' just to name a few of the most memorable sequences.
---
Costuming: 8.67
How Did We Get This Score?

NFHP features some great costuming. We definitely noticed some prosthetics and other pieces that we haven't quite seen before! They've also apparently figured out a way to apply makeup in a more sweat-resistant manner because it was all staying on these characters very well.
We were really impressed by a lot of the makeup the villains were vesturing. A nun came out of the wall and looked more realistic than the painting of her, and the possessed Regan had a big ol' green slimy slob of puke rolling down the bottom portion of her face! That certainly had us all doing double and triple takes! It looked so real… it's making us gag just thinking about it.
It was darker in some areas of the trails, making the finer details of the costumes and attire a bit harder to see. However, most of the characters matched their scenes and the characters they portrayed very well. Some were dead on' literally! A few were also of appropriate stature such as Leatherface.
We noticed some claw-looking things protruding from a scientist's face, boney Voodoo makeup, an obvious witch, distressed and heavily worn medical clothing, and some unique clown looks.
---
Customer Service: 7.89
How Did We Get This Score?

Our GPS took us right to the entrance of Otter Creek Park (as it does, very reliably) and the large sign by the road made it hard to miss. During our visit, their parking lot was very dark and there wasn't anyone to guide us on where to park, but we were able to find empty spots pretty quickly and use the lights on our phones to see where we were walking.
Because we'd been here before, we already knew exactly where to go. But, for those that are first-timers, just walk towards the woods where all the sounds and lights are coming from (away from the road). Once we got to the ticket booth, the haunt park was much easier to navigate. This is an outdoor attraction, so keep in mind that there may be mud (even if it hasn't rained in a while), uneven ground, sticks, and tree roots on the ground. There was gravel in between most of the scenes on the trails and this helped a lot. For an outdoor haunted trail, it was pretty easy to see where we needed to go.
During our visit, we had some questions about ticket options, food, and drinks. Most of the staff members we interacted with were very friendly and seemed happy to be there, but a few of them (particularly, the concession workers) were not and seemed inconvenienced by us asking which flavors of drinks they had. By contrast, however, everyone that seemed directly related to the haunt appeared happy to see us and was able to quickly answer any questions that we had.
Most of the information that we needed for the night was found on their website. Hours, ticket prices, and online purchase links are prominently placed on their website, and details about the haunts, directions and other pertinent info were also easy to find.
---
Atmosphere:
How Did We Get This Score?

---
Special Effects:

8.3
How Did We Get This Score?

One of the first things that stood out to us was the elaborately and appropriately sized facades. This is a wooded path through the woods but guests will venture in and out of an assortment of realistic structures, even across a swaying bridge, and a spongy floor!
Similar to most outdoor trails, a timbered path served as the transition to and from scenes. There was lighting in these areas but it was quiet. Some scenes had very effective sound effects while others had gaps of silence. In Nightmare Forest, the proper movie theme music accompanied the sets. The sounds in the mine area and notes of an organ were unnerving! However, as we entered Silent Hill, the party music from the queue area starting flowing into the remaining scenes.
For an outdoor attraction, they sure do have a lot! From giant props, animatronics, and intricate details in areas, this is one of the more elaborately designed haunted trails we've experienced. Some of the stand-out effects included a giant, UV dollhouse, towering city buildings, wrapped candies, a giant mushroom, falling ash/snow, a cat crucifix, and a giant doll case surprise. We could literally go on and on describing what's awaiting you inside but you should just go see for yourself. Our group did agree that the coolest and most effective area was the new Alien section; we've never seen anything like that before!
We would like to make an additional note that on the night of our visit, some areas were quite dark making it hard to see well-detailed masks in the cemetery area and a clown prop that we could hear but couldn't see at the end of a hallway (we think it was a clown).
---
Theme:

N/A
How Did We Get This Score?

---
Scare Factor:

7.45
How Did We Get This Score?

Just being outside in the dark, spooky woods may be scary for some all by itself! Add in a chainsaw-wielding maniac, haunting dolls, flesh-eating feet draggers, and some kind of cult ritual going on, and things start taking a turn for the worse' in a scary movie kind of way.
Many of the frights were provided by the cast members themselves. Sometimes they were hidden very well, sometimes they sinisterly stared at us, and other times they came charging right at us. Ready to play chicken with a vampire? We were also startled by some of the effects. They have a new twist on a nun picture tactic that we haven't seen before that proved to be quite… stunning!
Our group consisted of six and, at times, it was a bit larger with other groups that had caught up to us. The scares seemed to heavily focus on the person in the front of the group, so there were several occasions where those near the end would walk into a large scene and the scares were already revealed. On the other hand, some actors (we're looking at you, Michael Myers), did their best at quickly resetting and never stopping until everyone had fully experienced his scene, one group after another.
There were also some dark areas, a rope bridge, sudden loud noises, threatening dialogue, and well-placed decoys that resulted in some jumps!
---
Entertainment & Value:

8.15
How Did We Get This Score?

On the night of our visit, the general admission entrance was $25.00 per person. Speed Passes were available for $40.00 – which is the route we took because it was busy on the night we attended. For those that would like very little to no wait at all, they were offering VIP tickets on-site for $65.00. From what we understood, this in-person-only VIP ticket option also included a $5.00 credit at their concessions.
On their website, they advertise 4 'haunts,' but the Circus Bizarre is more of an awesome way to pass the time while waiting in line and not a walkthrough haunted attraction, per se. We're not saying that it's not scary as watching the mystical magician perform is quite nerve-racking! It's just not what we'd consider a haunt. It's more on the side of 'additional entertainment included with the ticket price.' This guy is so creepily talented that it makes for a good time in line. They had several areas of music, some of which were cranked out by a DJ near the ticket booth.
There were also plenty of photo ops, a bonfire, and Bobo the Clown was wandering about, sneaking in scares every chance he got. At one point, several rounds of fireworks burst into the sky, giving us even more to 'ooh' and 'ahh' at as we waited.
Inside the haunts, it took us a total of 27 minutes to escape. At the general admission price, this brings the minutes of entertainment received per dollar spent to right around 1.08 which is pretty high for this area of haunts.
We had a blast getting scared at Nightmare Forest Haunt Park. For those that love horror movies and haunted trails, be sure to add this stop to your list.
---
How Did We Get These Scores

Promo Images:
Click to Enlarge
---
Have you visited this attraction?
---
Past Awards
---
2019 Awards
Best Pyro Scare (Given by: Team Zombillies)
---
Join ourspookyadventures!
We visit Halloween haunted attractions year-round! Follow us for haunted house walkthrough videos, behind the scenes footage, and more!