Nightmare on Edgewood – Full Review
Nightmare on Edgewood is a Haunted Attraction located in Indianapolis, IN.
1959 S Meridian Street, Indianapolis, IN 46225View All Details

Features:

Free Parking, Restrooms/Porta Potties On-Site, Handicap Accessible, Food/Concessions, Gift Shop/Souvenirs, Optional Games/Midway, Special Events, "Hi-Tech" Attraction, "Extreme" Attraction, You may be touched, Movie Characters, Original Characters, Indoor Waiting Line, Indoor/Outdoor Attraction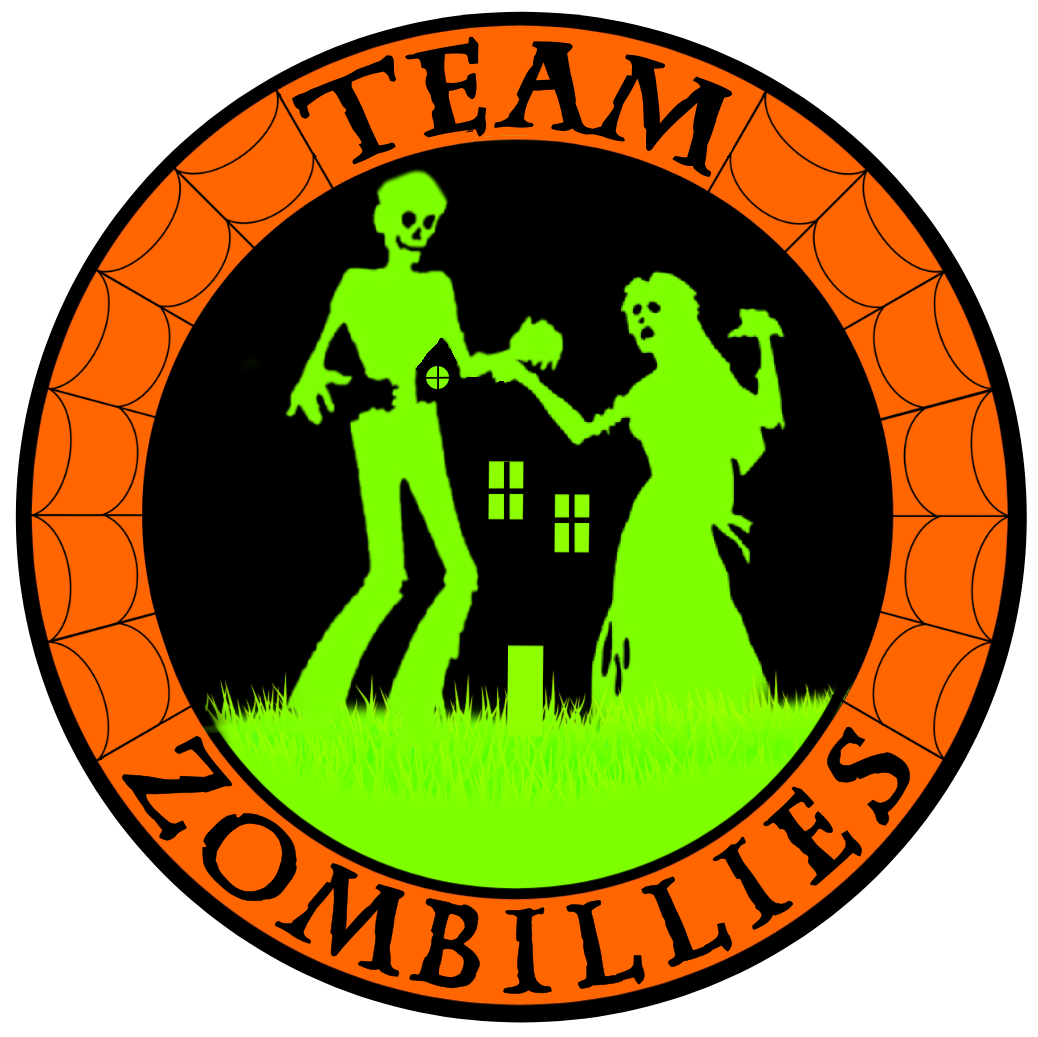 This attraction was reviewed on October 5, 2018 by Team Zombillies.
How Do We Get These Scores?

Final Score:

8.96
How Did We Get This Score?

Summary:
Nightmare on Edgewood (NoE) has been scaring the Southside of Indianapolis for 40 years this season! To celebrate, they are continuing to offer three separate attractions at one location plus their custom-built escape room, Escape the Nightmare!
Each year, the masterminds and crew behind NoE rebuild their scenes and layout, so no two years are the same. The three attractions, similar to most other haunts in the city, are set up 'linearly,' meaning they are experienced in a certain order, one right after the other, with breaks in between to re-space the groups and let you catch your breath.
Trust us' you'll need it.
The first of the three haunts is Edgewood Mortuary. Inside, you'll come face-to-face with some mental medical quacks that are intent on performing lobotomies, surgery, and experiments on the living. Did we mention they've never heard of anesthesia!?
The second haunt, Karnival, not only preys on those with the fear of clowns, but also those with a fear of being lost or afraid of the dark. Just when you thought the circus was all fun and games, something far more sinister will make known its name!
The third haunt is Conley Manor. We aren't sure what came through and made this family so angry, but these insanely pissed-off psychopaths will make you regret ever setting foot in their house!
Nightmare on Edgewood took home our 'Scariest Haunt in Indiana' award last year and, this year, they're well on track to reclaiming that title once again. In simplest terms, NoE is a 'touch' haunt with some of the most menacing actors in the State. Their set designs get better and better every year and they're not afraid to use their 'interactive' abilities.
We don't say this very often, but this haunt is NOT for the faint of heart. If you're looking for a scary haunted house in the Indianapolis area and you aren't afraid of a hands-on experience, then by all means' look no further than Nightmare on Edgewood.
---
Cast: 9.08
How Did We Get This Score?

NoE has one of the most interactive groups of actors in the State' at least in our experience. Now, it's worth mentioning that we define 'interactivity' in two ways: verbally and physically. Some of them, especially in the Mortuary (when we didn't know any better), would respond to our insistent banter with deep, sinister voices… demanding that we take part in their eccentric experiments' usually involuntarily.
They also had prompt explanations for why our options for escape just weren't gonna cut it' at least the ways they had in mind. Still, their back-and-forth verbal interactions were great, dialogue was on-point and relevant to their characters, and we even recommend some slight coaxing on your part; you know… just to get the full experience! (It's amazing how far complimenting a strong jawline will get you.)
On a different note, these guys (in the Mortuary) were definitely the most handsy at the haunt, not thinking twice about sitting us on their exam tables, trying to force-feed us some kind of glowing drug in a test tube, burying our heads in a split-open torso, or scalping our heads to get to our brains. Though, we will say that none of them were exceptionally 'rough' with this, and you might be surprised how graceful getting body-slammed can be. We, of course, as reviewers, can't really refuse to take part of the action, so we did what we could to make getting killed as painless as possible (says the people writing this review).
Pro Tip: Do yourself a favor – If they try to physically move you, don't resist.
It's also worth noting that not all of the interactions are aggressively physical, per se, or even physical at all. Some of the clowns used tickling or grabbing (in appropriate areas, mind you) to keep us from getting where we needed to go, but they weren't the most talkative bunch at NoE' excluding the two girls in the toxic area that kept us from quickly escaping.
The psychos in Conley Manor, next to the marauding morticians, were strong contenders for the best actors at NoE. Very few of them said much to us, but what they did say made it quite clear that we weren't welcome in their home. The patriarch of the bunch swung at us with machetes – hard enough to take chunks out of the wall – while he and the others gave us deathly stares and stalked us throughout the various rooms. The eerie whistles they gave as they slowly followed us made for the most suspenseful parts of our evening.
No matter the methods used in response to our presence, we, and several groups that came out behind us, quickly learned not to f**k with the monsters and, actually, it was best to generally avoid confrontation at all costs. Still, we came out wide-eyed and grinning from ear to ear thanks to their efforts.
---
Costuming: 8.93
How Did We Get This Score?

Nightmare on Edgewood has continued to improve their wardrobe quality from seasons past. The morticians were appropriately outfitted with bloody lab coats that were just as grungy and tattered as their surroundings. A mix of masks and makeup were used, depending on the level of evil that each character called for, and all of the gory details are included. Gory and bloody prosthetics, airbrushed facial features and, literally, a split-wigged scalp exposing the goon's brain are just a few examples of what you can expect to find in the Mortuary.
The Karnival clowns varied quite a bit, depending on their scenes, ranging from all-black attire to the vibrant, multi-colored costumes that we've come to expect from these types of characters. Though, we will add that the more variegated selections weren't of the 'jumpsuit' variety. These were more complex and unique than your rank-and-file harlequins, resulting in looks that felt more customized and creatively constructed. The one on stilts in the queue line with googly eyes was especially memorable.
The Conley family was modestly dressed, as we took note of several plaid shirts and blue jeans during the post-massacre open house. Though, we're inclined to believe that adding too much more complexity would've ruined the high level of realism that was achieved with these house dwellers. The most prominent stand-outs were the girl and her raggedy-ann doll counterpart. Copious amounts of blood and more grungy, just-killed-someone makeups were found here, which made their 'I'm gonna kill you too' stares even more believable.
---
Customer Service: 9.44
How Did We Get This Score?

If you're running around the south side of Indy during haunting hours, you'll probably see Nightmare on Edgewood's searchlight. But, if you prefer to use your GPS to lead you there (like we do), you'll have little issue finding the haunt. A vinyl banner on a pole marks the entrance and the massive lights illuminating the paved (and free!) parking lot make the place nearly impossible to miss. More signs guide you into the sports complex and several flaggers make finding a parking spot a no-brainer. If you're just catching a ride or dropping someone off, the parking attendants will assist you with that as well. A small set of bleachers are stationed near the pick-up/drop-off area.
More signs, staff members and NoE's hearses will point you in the direction of the ticket booth. Several very friendly staff members can be found here, at the entrance to each attraction and in the concessions stand if you need help with anything. Modern, up-beat music can be heard all the way from the parking lot and helps pass the time waiting to get in.
There are a few areas in the haunts with stairs that you should be made aware of before going through. Each of them are lit well so you can see them, but the ones at the exit of Karnival are immediately after some blackout curtains, labeled by a lighted emergency exit sign. If you come barreling out of here, this could become a stumbling point with a concrete landing pad. Granted, there IS a staff member stationed outside the exit here, advising people to watch their step, but being made aware of this ahead of time could be the one thing that helps you remember it before it's too late. Other than that, we didn't find any other safety issues, and the staff here are dedicated to you having a good time. We heard that one of them went so far as to dig a cell phone out of a toilet for somebody (twice!).
---
Atmosphere: 8.5
How Did We Get This Score?

Aside from the skeleton hands that guide you into the parking lot, one of the first things you'll notice upon arriving at Nightmare on Edgewood is that it's located at a baseball complex. Though, there are lots of banners, music, some chainsaw-slingers and the haunt's hearses that let you know early on that you're not walking into a sports tournament. The ticket booth is plastered with NoE artwork and the attraction's iconic reaper, and the queue actors further work to solidify the scariness and let you know you're at a haunted house.
The most impressive atmospheric feature of the complex, however, is the massive facade they've constructed for the Edgewood Mortuary. This multi-story structure with arched doorways, balcony rails, antiquated lights and straight-jacketed residents beckons the crisp, skin-crawling feelings of dread and trepidation that we've all come to love during our haunt visits! The sensation continues when you get in line for Karnival, somewhat, amidst the black walls and clown paintings, and returns nearly full force as you approach the entrance to Conley Manor. The final attraction's residential facade makes for a great entry point to the horrors within!
---
Special Effects:

8.83
How Did We Get This Score?

As with most of the other aspects of the haunt this year, NoE's special effects continue to get' more effective! These guys pay great attention to detail and somehow manage to create highly-immersive scenes, despite having to pack things up and turn the place back over to the ball field after each season. The most detailed attractions at Nightmare on Edgewood this year are unanimously awarded to The Mortuary and Conley Manor. However, the effects just might start coming out at you – literally, from one of the hearses – before you even get to the ticket booth!
The Mortuary starts off with a brief rule-giving session provided by a nostalgic, red-eyed talking skeleton, and closely followed with a nicely 'jarring' surprise. You're then dumped into the hazy hallways of a grungy, moldy, bloody and mechanically-malfunctioning medical facility. Flickering fluorescent lights, gurneys, LOTS of very realistic dead bodies (shout-out to Ghost Ride Productions for those), a variety of medical tools, arcing electrical panels and piles of lab equipment are just some of the things that make these scenes some of the most macabre that we've seen yet this year. You'll also encounter some fast-moving animatronics, a large swamp creature, doors that you have to walk through, as well as an awesome cemetery and an effective laser swamp scene' if you're lucky enough to escape the facility! Lastly, what kind of mortuary would be complete without a morgue, lots of coffins and hanging body bags to walk through?
Karnival boasts a unique array of colorful scenes filled with barrels flowing toxic waste, a vortex tunnel with eyeballs, strobing black lights, some deranged decoy statues and a maze of red- and white-striped walls. The clowns also have their own variations of laser-assisted hiding techniques, so watch out for those! If you can make it through all of that stuff, your journey isn't over yet. You and your friends 'may' be split up, forcing you to crawl through tunnels and navigate some VERY dark passageways.
Had enough yet? The area after the Karnival was a great place to stop and catch our breath. It's also where NoE's mobile escape room is located (Be sure to buy your tickets in advance at the ticket booth!). We tested our puzzle-solving skills in this hi-tech enclosed trailer, but failed miserably! We can't give away any details, but we will say that it DOES take at least 2 people to complete it successfully.
Despite the Mortuary being extremely well detailed, Conley Manor was decorated like the inside of a house oh so eerily well. This is the kind of place you can walk through and think, 'Someone could legit live here.' All of the furniture is there, the spaces feel accurate, and there's even a faux staircase that looks like it could take things to a whole new level! (Nothing? Ok… crappy pun. We got it.)
Along the way, we ventured through the kids' hidden hideaways, a realistic garage (complete with the front half of an S-10), a dining table surprise, a nasty bathroom, and (literally) piles of junk cars as we ran through the finale scene.
Something we haven't mentioned yet were the sound effects. While not present in every scene, the ones we heard were VERY realistic and definitely added to the creepy factor! Ranging from ominous to downright horrific, each of them were very appropriate for the scenes we heard them in. The sounds of carnival games could be heard in Karnival and we even heard an old radio coming from one of the crunched cars in Conley Manor! Excluding the 'Fireball' song that we heard at one point, each of the sounds were welcomed assets to Nightmare on Edgewood's assault of special effects.
---
Theme:

8.7
How Did We Get This Score?

NoE has historically done a great job of changing things up each season and this year is no different. Their website does a great job of summarizing what each attraction offers, so we'll include those quotes and paraphrase our findings as well.
Now, we will go ahead and say that, except for what we saw on their website and at the entrances to each attraction, we couldn't tell exactly what we were getting into before we got started. The rule-givers at the beginnings didn't fill us in on any backstories and there weren't any TV's or videos to show what was going on either. But, once you get started, the general ideas are pretty self-explanatory and each of the haunts executed their themes quite well.
The first attraction, the Edgewood Mortuary, states that '…guests will face their own mortality as they tiptoe through [the haunt] and sidestep new friends in the cemetery out back.' In reality, the 'friends' we saw out back were albeit the least of our worries after getting through this thoroughly-bloody building! Crazed medical malpracticers are abundant and don't take kindly to living bodies passing through their place of work. But, that's not to discredit the foes you'll find in the outdoor section. When you see their glowing yellow eyes, rest easy knowing it's already too late!
Karnival's briefing describes this haunt as, '…last year's popular circus-themed attraction, [which] summons a whimsical nightmare with sinister clowns waiting around every corner.' Portions of the haunt are a bit more 'whimsical' (and creative) than others; but, overall, be prepared for lots of bright colors and clowns' lots of clowns' and a pretty difficult maze. Don't get us wrong, though; the folks at Edgewood did a great job of putting this one together. It's not one of those haunts with black walls and 3D artwork that relies on paper glasses to send you into a brain bender. No. In fact, we applaud Nightmare on Edgewood for taking the time to create truly 3D sets and environments that ACTUALLY pop out at you, the culmination of which deserve their title as a stand-alone attraction.
Conley Manor finishes the tour as 'the haunt's most realistic attraction that brings victims face-to-face with lingering psychopaths while trampling through the aftermath of a gory massacre.' After our tour, we determined that the Conley's cozy crip keeps lots of grizzly secrets hidden behind the now blood-soaked wallpaper. As mentioned above, everything about the place was very uninviting; we truly felt like we shouldn't have been there' like we were trespassers traipsing through the home of a family of subtle murderers. In hindsight, the key to this was the actors' intensity. They didn't need to throw us around or scream in our ears to pull it off, either; the looks in their eyes told the whole story.
---
Scare Factor:

9.16
How Did We Get This Score?

Overall, NoE provided an environment that kept us on our toes most of the way through' okay, the entire way. We found ourselves watching our backs quite often, checking to make sure no one was sneaking up behind us, and they were still able to catch us off-guard quite a few times!
Quite a variety of scares were thrown at us from both the props and the actors within the three attractions. Some of them were relentless and kept coming back for more, while others would wait for the perfect time to strike. Just when we would look around and let our guard down, something would reveal itself from the most least expected areas, including from above and below. They also targeted many different fears, including claustrophobia (closed-in spaces), coulrophobia (clowns), autophobia (isolation), nyctophobia (the dark) and agoraphobia (the fear being unsafe, like when psychos are trying to kill you)! Our group was split up at one point and we were forced to traverse a pitch black area alone. Well, we thought we were alone anyway. We also watched other people waiting for their group members at the exit of one of the haunts so you never know who they might split up.
Some of the scenes were set up in ways that intensified the suspense, such as a see-through door where an intimidating madman waited on the other side and the only place we could go was through that door! This wasn't the only time they used this tactic, but we can't ruin all of the surprises, now can we? We can tell you, though, you're not going to want to go through the 'secret door.'
Better said, we found ourselves saying, 'Oh, sh!t,' more than once! Scares also came from loud drop panels, lunging animatronics (and actor-matronics), lots of great hiding spots, a bit of distraction, and a whole lot of creativity.
---
Entertainment & Value:

8.88
How Did We Get This Score?

General admission tickets for admittance to all three haunts are priced at $25 per person (same as last season). Tickets to Escape the Nightmare are an additional $5, but you must purchase access to the haunts too. VIP passes are $40 and include a reduced wait time (with limited availability on-site). If you have at least 2 people in your group, you can each take advantage of their 40th Year Special and take $5 off the General Admission price! Lastly, if you plan to visit the nearby House of Trepidation, combo tickets can be purchased (online only!) for $40 as well, which gets you into both haunts for a steeply-discounted price (check prices before you visit)!
As always, tour times may vary based on how fast you walk – or run – through the attractions, and our times do NOT include line waits. It took us 7-1/2 minutes to get through The Mortuary, 5-1/2 minutes to make it out of Karnival, and another 5 minutes to escape the Conley killers, which brings our total 'haunt time' to 18 minutes. Combined with the General Admission price ($25), Nightmare on Edgewood's MPD rating (minutes of entertainment per dollar spent) comes in at 0.72, which is quite a bit less than what we've seen here before. However, with the quality of the haunts showing significant improvements, we still believe this is a great value and well worth the price! Still yet, don't forget to take advantage of the combo deal with House of Trepidation if you plan to go there too.
Aside from the actual attractions, more entertainment is provided in the queue area via a mixture of modern music and multiple roaming actors. One was the clown on stilts mentioned above that everyone wanted to take pictures with and another was a masked man with a shovel that was scaring innocent passersby as they got in line. Other than that, we didn't encounter any sort of activities or characters while we waited in line for the other two haunts or the escape room, save for the customers that were running out of the haunts after us!
In summary, Nightmare on Edgewood left us out of breath and thoroughly satisfied. They're doing the same for lots of other customers too, and we know that because that's what everyone was talking about out in the parking lot! We're certainly glad we drove almost 2 hours to get there and would recommend the trip for anyone that doesn't mind getting touched and is looking for an intense and truly scary haunt in Indiana.
---
How Did We Get These Scores

Promo Images:
Click to Enlarge
---
Guest ReviewsGuest Average: 10 out of 10
Charlie Kuhn – 10/10 – October 24, 2016Scary
Brittany D – 10/10 – October 22, 2016I come here every year and every year some how it gets better. I have a hard time giving my money to …show more ang other haunt when I know for a fact Edgewood is worth every dime. Always plenty of goolish characters to scare you, props are realistic and you can tell the time and effort spent.
Kyle – 10/10 – October 13, 2016All I know is a came into what looked to be a butcher shop, I was ambushed by this massive tattooed …show more guy covered in blood and wrapped in chains, that dudes in my nightmares, he whispered to me(welcome to my world, and in it the pain never stops ) something of that nature. Then he put me in fridge with body parts and I almost went number one everywhere, his smell was terrible.. Added to the effect props bro. Mask was tight to..
---
Past Awards
---
2022 Awards
Best New Scene - 2-Story Butcher Scene (Given by: Team Zombillies)
Scariest Actress - The Teacher (Given by: Team Zombillies)
Scariest Animatronics (Given by: Team Zombillies)
Highest Rated Haunt in IN - TIE - with Haunted Hills Hospital (Given by: The Scare Factor)
Scariest Haunt in IN (Given by: The Scare Factor)
Charlie - Armando Rodriguez (Given by: Team Zombillies)
Mama - Tori Huffman (Given by: Team Zombillies)
---
2020 Awards
Scariest Animatronics (Given by: Team Zombillies)
---
2019 Awards
Most Unique Scene - The Claw Machine (Given by: Team Zombillies)
Hardest Haunt to Escape Alive (Given by: Team Zombillies)
---