Nightmare on Edgewood – Full Review
Nightmare on Edgewood is a Haunted Attraction located in Indianapolis, IN.
1959 S Meridian Street, Indianapolis, IN 46225View All Details

Features:

Free Parking, Restrooms/Porta Potties On-Site, Handicap Accessible, Food/Concessions, Gift Shop/Souvenirs, Optional Games/Midway, Special Events, "Hi-Tech" Attraction, "Extreme" Attraction, You may be touched, Movie Characters, Original Characters, Indoor Waiting Line, Indoor/Outdoor Attraction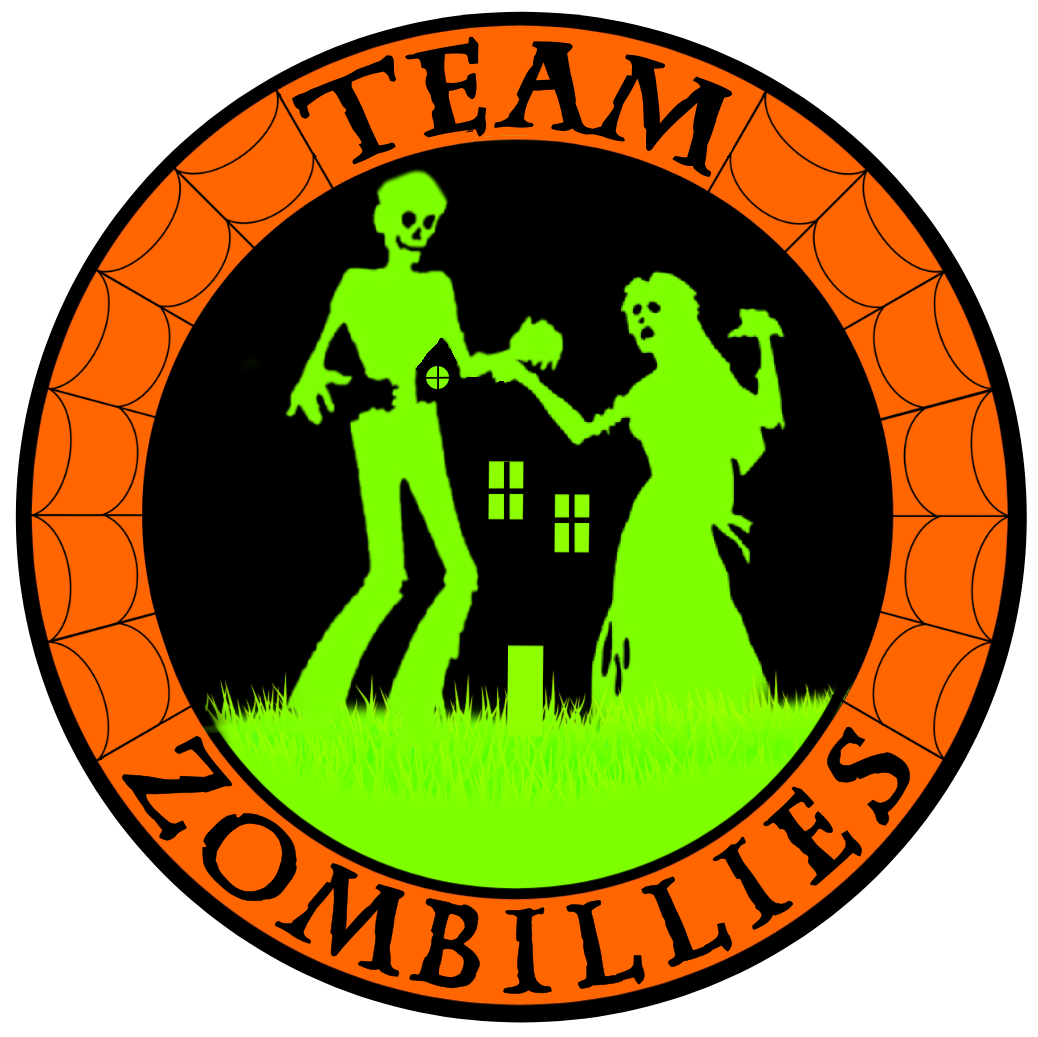 This attraction was reviewed on October 4, 2019 by Team Zombillies.
How Do We Get These Scores?

Final Score:

8.7
How Did We Get This Score?

Summary:
Nightmare on Edgewood has moved! For those that haven't been in the loop, Indy's most intense haunted house is now nicely squared away in their new home, which is actually in the same building as House of Trepidation (about 10 minutes from their former location). In addition to sharing the same roof, they are also both utilizing a brand-new 4th attraction as their final send-offs, which has been aptly named 'The Purge.'
If you'll only be attending Nightmare on Edgewood, your ticket price will grant you admission to The Cabin (aka: Conley Manor), the Edgewood Sanitarium, the Dark Carnival and the Purge. Combo ticket holders going through both haunts will get a total of 7 unique attractions at 1 location!
Oh yes, we can't forget about their new 'Shadows Escape' room, which is an AMAZING 'sensory experience' that we highly recommend trying. This year, Edgewood's escape room trailer has been removed and replaced with what proved to be the most unnerving side attraction we've ever experienced at a haunted house. There are also 2 different experiences for this, which means you can come back and try it again' if you dare!
Nightmare on Edgewood is a 'full contact' haunted house, meaning not only will you be touched, but also likely be pushed, pulled, grabbed and otherwise manipulated however these monsters and minions see fit. If you don't like the actors getting a little grabby (more on this below), then Nightmare on Edgewood may not be the place for you.
However, if you're looking for an intense haunted house in Indianapolis that's sure to deliver some intimidating and creative scares, then NoE will most certainly deliver!
Special note: We were unable to experience the 4th and final attraction that's available at Nightmare on Edgewood, so this review and its respective ratings do not factor for that attraction.
---
Cast: 8.91
How Did We Get This Score?

It's worth mentioning again that Edgewood's cast are some of the most physically 'interactive' that we encounter each haunt season. Of course, each of them have been rigorously trained on what's "okay" and what's not. Sorry, you won't have your sexy parts groped here' there are other places for that.
At one point, one of the guys in our group had 3 pretty big actors on him trying to intubate him (yes, with the medical tube thing that they stick down your throat for surgery). Luckily, they stopped just short of actually doing it, but our guy was definitely questioning where their stopping point was going to be! Another actor bear-hugged him and pulled him backwards onto a hospital bed saying, 'Welcome home!'
The whole 'touch' aspect came and went throughout the tour and was totally kept at what we'd call 'within reason.' Some of the brutes were incredibly physical with us, while most of the others didn't lay a single finger on anyone in the group.
Along the way, one of the Conleys came at us with a board and swung it within inches of our faces! The pig was pretty intense too, snorting at us 'piggies' and making sure we had the chance to 'meat' his family of swinging, slaughtered swine carcasses. Sorry dude, we like bacon!
The Sanitarium 'staff' were eager to examine us (we're pretty sure they actually did), and show off the victims they'd been working on and the others they'd eaten. One patient was carrying around the hand of a previous victim that she'd already consumed. Another surprisingly proclaimed how soft we were' perhaps alluding to how well our skin could be used for other purposes. A particularly psycho patient was rather upset we were in her room, maniacally laughing at us as we passed by.
The clowns were, expectedly, a bit more "playful" with us. You know that feeling you get when you're inside a stuffed animal claw machine about to be plucked and taken away by a harrowing harlequin? You will by the time these guys are done with you (more on this in "Special Effects" below). While some were literally climbing over barrels to get to us, others were staring us down, intimidatingly stalking us or standing so still we thought they were fake. Key emphasis on "thought."
Overall, we felt like we've seen a bit more energy and interaction out of this group in previous seasons. However, we can probably attribute a slight dip in score here to NoE having to completely move their haunt and then them being our very last stop of the night. We're anxious to see how lively they get as they continue to settle into their new building!
---
Costuming: 8.41
How Did We Get This Score?

We noticed a fair variety of costuming styles during our tour of Edgewood's 3 attractions. Some were well detailed from head to toe, while others appeared to have little more than dirty, tattered street clothes. However, makeup was generally well done and succeeded at helping each character look scarier and more believable.
In The Cabin, the Conleys were sporting their favorite bloody bibs and hillbilly attire. Their dirty, red-splattered faces let us know that we picked the wrong house to walk into. As we recall, a lone chainsaw-slinging sibling was spotted wearing a mask in the garage, which seemed a bit out of place considering none of his brethren were similarly outfitted. Nevertheless, he still gave us the creeps as he chased us around his motorcycle lift and we high-tailed it outta there! We also made note of a dressy doll costume that had some great "cracking" details in her makeup.
The Sanitarium contained Nightmare on Edgewood's violent variations of nurses, doctors, surgeons, and patients. Bloody scrubs and lab coats, grotesque masks, a straitjacket, and nasty morgue aprons were the running theme. We did notice some grungy street clothes that seemed more like quick "fill-ins" than maddening medical malpracticers, but they didn't seem horribly out-of-place either. Masks here seemed to be very high quality with some adding wild hair as an extra layer of "crazy." Bloody wounds, 2nd-degree burns and' did we say blood?… made it quite obvious these guys and gals had not graduated from med school.
Edgewood continues to clown-case their kooky carnival creations into the 2019 season as well. The best mask we spotted here was also our shortest encounter; we caught a quick glimpse of a silicone, green-haired harlequin before he disappeared behind a wall, never to be seen again. Other masks were seen as well, but there's something about that guy playing hard-to-get that we just can't get over. Oh well, maybe we'll meet again next year and we'll really get a chance to check you out' wink wink! The other carnival crashers were appropriately clad in brightly-colored outfits that matched their psychedelic surroundings and/or (you guessed it) dirty street clothes and vibrant, clowny face paint.
While none of the characters really "stood out like a sore thumb," we didn't seem to notice quite the same level of detail in this year's costume iterations. Though, we've certainly seen some incredibly intimidating creatures from this crew before. We have little doubt that Edgewood's demented designers will continue to impress as the season transpires.
---
Customer Service: 9.65
How Did We Get This Score?

As always, we used our handy dandy Google Maps to get us to NoE and it seamlessly took us to the correct location. With the consolidation of Nightmare on Edgewood and House of Trepidation, the amount of signage by the road directing us into the parking lot should be too much for anyone to miss. On clear nights, you can also follow the spotlight in the sky to their location.
As we pulled in, there were multiple banners on each side of us as well as two of the haunt's hearses. Multiple parking attendants found us a spot in the well-lit parking lot. Parking is free! At first glance, this parking lot doesn't look quite big enough for two well-known attractions, but the owners informed us that they do have an overflow lot a little down the road if they need to use it.
Navigating the property was simple as we quickly spotted NoE's familiar black ticket trailer parked right in front of the warehouse. Another hearse was parked by the building and a large NoE sing was hanging over the entrance to the haunt. This season, their waiting area is all indoors!
While we were getting some information on the attractions, a scared child approached that was apprehensive about entering, so her mother asked the staff to try and convince her to go through. They did an excellent job of accommodating this young girl's fear of going inside, and it wasn't long before they were on their way to having a good time together. We also saw a few groups getting confused about where to enter and the staff quickly turned on a flashlight to guide them where to go.
Once inside, we didn't have any trouble making our way through the attractions. You will be walking in an outdoor section within the last attraction so be mindful of the weather forecast and your footing once out there.
We easily found pertinent information for attending the haunt online. They have a strong online presence and post a lot of funny scare-cam pictures, so we recommend giving them a follow.
---
Atmosphere: 8.2
How Did We Get This Score?

Nightmare on Edgewood's new location is in a giant warehouse adjacent to an active railroad track. With all the signage at the entrance to the parking lot, on the building, at the ticket booth, the ominous music and the hearses, it was very obvious we were at a haunted house, and that was before we even made it inside!
Once we were under roof, we walked down a large hallway that bypasses House of Trepidation's indoor queue line. We spied a large talking giant that was sleeping, but every now and then, he woke up with something funny to say. A clown on stilts was roaming the halls, serving as a great selfie opportunity with guests. A zombie brain game, a hammer game, a hand-carved skull and yet another hearse on display INSIDE the building continued building our excitement to enter the show. As we stood in line to begin our turn, upbeat music kept our minds occupied. Multi-colored lighting and a haze of fog christened the waiting area as well.
Each haunt at NoE featured a custom-made facade. The exterior of the Conley's homestead looked like a cabin, complete with windows and a porch. The facade to Edgewood Sanitarium was massive and a beautiful work of art! It's probably one of the best man-made indoor facades we've seen, complete with grungy bricks, windows, and a straitjacketed patient. We didn't feel the clown facade was as detailed as the others, but it did feature some creepy clown artwork and we could hear circus music before going inside.
---
Special Effects:

8.68
How Did We Get This Score?

The three main attractions within Nightmare on Edgewood showcased a barrage of special effects. Items consisted of a large variety of animations that have been purchased from large prop manufacturers to more unique items that have been built in-house. Many of the scenes were also adorned by gruesome and realistic details.
Some of the props produced scares on their own (more about this in "Scare Factor" below). Several came out violently close to us, so depending on where you're standing, you just might get an extra bump from one! When you see one of these headed your way, don't take for granted that it'll stop before it gets to you.
We heard a lot of great sound effects; particularly those accompanying the larger effects. Sounds were apparent in most areas and, when we couldn't hear them, the crew members were making so many noises that there may have been some we just didn't notice. Ominous soundtracks, screams, crickets, and other unexplained sounds brought an extra layer of creepiness to the areas we heard them in.
We found a lot of dirt and grunge in the Cabin, including a bathroom that was in dire need of some poo removal. As we journeyed through typical areas of a common house (although much dirtier all the way around) the true horrors revealed themselves the further along we traveled. At one point, we ended up in a tool shop / garage with a bike on a lift, and then we disorientingly stumbled about in a realistic (and deep!) indoor swamp scene. They also had a creepy doll room that's sure to send shivers down the spines of those that hate them.
One of the most realistic elevators we've seen in a haunt took us on a disastrous ride in the Sanitarium. The designers of this one excelled at making this one of the most unique pieces we've seen complete with barred 'windows' so we could see the elevator shaft above and below us. It really did take us somewhere too' or were we becoming just as delirious as those inside? Probably the latter.
For an asylum, we must say we saw a lot of tricks here that we weren't expecting. At one point we were stared down like a meal by a seemingly endless hallway of patients peeking from their dorms. But alas! They weren't real patients. At another point, an intensive "scare" unit lined with beds provided the perfect backdrop for the things hidden within them. There were plenty of bodies, and blood, and barrels, oh my! There were literally dead bodies everywhere and they were horrifically realistic.
We must say, the Dark Carnival is one of the most unique clown-themed haunts we've experienced when it comes to special effects. Right off the bat, a large arcade welcomed us to the attraction. However, not all arcades are just fun and games! Hah! Get it!? Nevermind.
Watch out for those clowns in there, they tried to keep us distracted so we didn't realize what was really going on. At one point, we became potential prizes in a life-sized claw machine, a barrel came flying at our heads, we got some biohazard yuckiness on us (we're still checking in the mirror to make sure we're not growing a clown nose), and they have a dizzying vortex that's sure to send you for a spin! Hah! Okay, that was a cheap one' we're done punning now.
---
Theme:

8.9
How Did We Get This Score?

Each of the three main haunts at NoE follows a different theme. Before we entered each, a decorated facade greeted us, giving us a pretty good clue as to what awaited us on the other side. Each theme was executed well.
As we entered the Cabin, the door greeter welcomed us to the Conley family's home. Inside, we had a run-in with some pretty twisted family members that were hiding some morbid secrets. As their site informs, once you enter, you and your group must find your way through and out of the cabin before this sick and twisted family finds out that you snuck in. We can tell you, we didn't make it far at all before they realized they had another group of trespassers.
When we set eyes on the exterior of the Edgewood Sanitarium, we knew, without a doubt, that we were getting ready to enter the dwelling of the criminally insane. Their site says to tiptoe through so they don't suspect you for a loose patient. Our tiptoeing must be really bad because they clearly thought we were patients! It also warns that the unusual treatments performed therein usually result in bloodshed. They weren't wrong!
The traveling circus comes to town each fall in the third attraction: The Dark Carnival. Inside, we encountered a deadly group of performers. Their site says that residents always go missing when the circus comes to town. They did torment us all the way through, so we wouldn't put the blame past this traveling show.
While each theme was made obvious during our walkthroughs, we're interested to see if Edgewood can find a way to creatively introduce the haunts to each group as they enter. We don't know about you, but our Team loves a good story and, most of the time, this serves as a great way to set the mood before starting each walkthrough.
---
Scare Factor:

8.69
How Did We Get This Score?

We faced a series of well-blended scare attacks from both the effects and the cast members at NoE! Although our group only consisted of 2, these attacks were rounded off to hit us both at least once (sometimes at the same time and sometimes separately), if they didn't come back and get us again after that.
The timing and unpredictability were solid throughout most of the three haunts. As mentioned above in SPFX, it's nearly impossible to tell how far a frighteningly-good prop is going to shoot out at you. So, if the sudden appearances of animated props didn't get us, their extended reach came in as a backup! Just take a look at some of their scare-cam pics from each night (on Facebook) and you'll get an idea of what we're talking about.
The Cabin's secret scary sauce mostly included the ingredients of intimidating characters. We also experienced some disorientation and they tried to feed us to a giant swamp-occupying beast work yellow glowing eyes… among other things. Take it from us; once you see it, it's too late. Good luck! You're gonna need it.
In the Sanitarium, the crazed patients antied up on the intimidation factor and we were quickly surrounded by their proud display of blood, guts, and gore! A variety of distractions were also thrown at us. Keep in mind, the wackos within can utilize full contact and this was made fully evident in the asylum.
The largest concoction of fright techniques was delivered by The Dark Carnival. As the name implies, if you're afraid of clowns' well, you won't find any here! Eh hem, there may have been a little sarcasm there'
Regardless, that's not the only phobia flying around the circus. At one point, the floor unexpectedly dropped, we got lost in a maze (we're terrible at mazes), a sudden blast of air had perfect timing, and we zigzagged our way through dark corridors and a very tight hallway.
Some good hiding spots were utilized as we made our way through, but many of the scarers were already in plain sight, or they revealed themselves when another had us occupied. If the timing could be dialed in just a bit more, a wider array of distractions would prove to be more deadly on the scare scale.
---
Entertainment & Value:

8.46
How Did We Get This Score?

General admission prices remain the same for all three attractions at $25.00 this season. The outdoor section is included. Fast Pass/VIP admission is available for those busy nights at $35.00 per person, but only a limited number of these are sold each night. We did see some coupons offered on their website, but they can't be applied to VIP tickets.
We were inside all three attractions for a combined total of about 16 minutes. However, that is not including the outdoor section. Although we didn't get to experience this section live, we did walk it and it should add at least an additional minute onto the total time (as long as you don't go barreling through there from the chainsaw assailants). For the amount of time we spent inside, this brings their MPD (minutes of entertainment received per dollar spent) to 0.64 which is quite a bit below the average of 1 that we see most often.
Aside from the entertainment provided in the haunts, we got to listen to some upbeat tunes and admire some decorations that made for great backdrops for photos. They did have several interactive displays that weren't working properly during our visit as well. One queue line entertainer on stilts was guarding the waiting line to the first attraction.
NoE typically has an escape room on-site, but this year, they've brought something much newer and more innovative to the table. We know you won't see this anywhere else! It is their Shadows Escape 3D audio sensory experience and it is something you shouldn't miss! You can experience it twice without getting the same thing each time. Each experience is priced at $5.00.
Also, be sure to check out the large concession booth that they share with House of Trepidation in the midway between attractions. They offered a large variety of items from snacks and drinks, to pictures taken inside the attraction of your group, shirts, pens, chapstick, sunglasses, bags and more! If you need some awesome haunt swag, they've got the hookup.
Since Nightmare on Edgewood and House of Trepidation now share the same building, combo tickets are priced at $40.00. If you're here visiting one, then we highly recommend visiting them both! Each attraction has something different that they bring to their operating tables.
NoE's site advertises some special events such as their LGBTQ night (October 10th) and Lights Out (November 9th).
We were thrilled to visit Nightmare on Edgewood in their new location and, now that they won't need to tear down after each haunting season, we can't wait to see what they pull out of their sleeves next. If you're looking for a full-contact haunted house with interactive scarers, this should be on your must-see list!
---
How Did We Get These Scores

Promo Images:
Click to Enlarge
---
Guest ReviewsGuest Average: 10 out of 10
Charlie Kuhn – 10/10 – October 24, 2016Scary
Brittany D – 10/10 – October 22, 2016I come here every year and every year some how it gets better. I have a hard time giving my money to …show more ang other haunt when I know for a fact Edgewood is worth every dime. Always plenty of goolish characters to scare you, props are realistic and you can tell the time and effort spent.
Kyle – 10/10 – October 13, 2016All I know is a came into what looked to be a butcher shop, I was ambushed by this massive tattooed …show more guy covered in blood and wrapped in chains, that dudes in my nightmares, he whispered to me(welcome to my world, and in it the pain never stops ) something of that nature. Then he put me in fridge with body parts and I almost went number one everywhere, his smell was terrible.. Added to the effect props bro. Mask was tight to..
---
Past Awards
---
2022 Awards
Best New Scene - 2-Story Butcher Scene (Given by: Team Zombillies)
Scariest Actress - The Teacher (Given by: Team Zombillies)
Scariest Animatronics (Given by: Team Zombillies)
Highest Rated Haunt in IN - TIE - with Haunted Hills Hospital (Given by: The Scare Factor)
Scariest Haunt in IN (Given by: The Scare Factor)
Charlie - Armando Rodriguez (Given by: Team Zombillies)
Mama - Tori Huffman (Given by: Team Zombillies)
---
2020 Awards
Scariest Animatronics (Given by: Team Zombillies)
---
2019 Awards
Most Unique Scene - The Claw Machine (Given by: Team Zombillies)
Hardest Haunt to Escape Alive (Given by: Team Zombillies)
---