Nightmare on Main Street IN – Full Review
Nightmare on Main Street IN is a Haunted Attraction located in Kendallville, IN.
625 South Main Street, Kendallville, IN 46755View All Details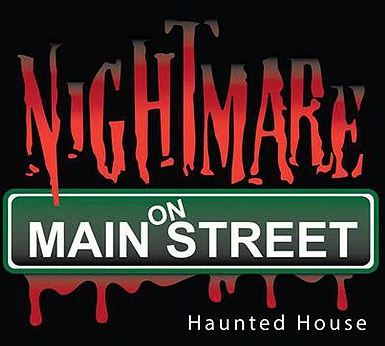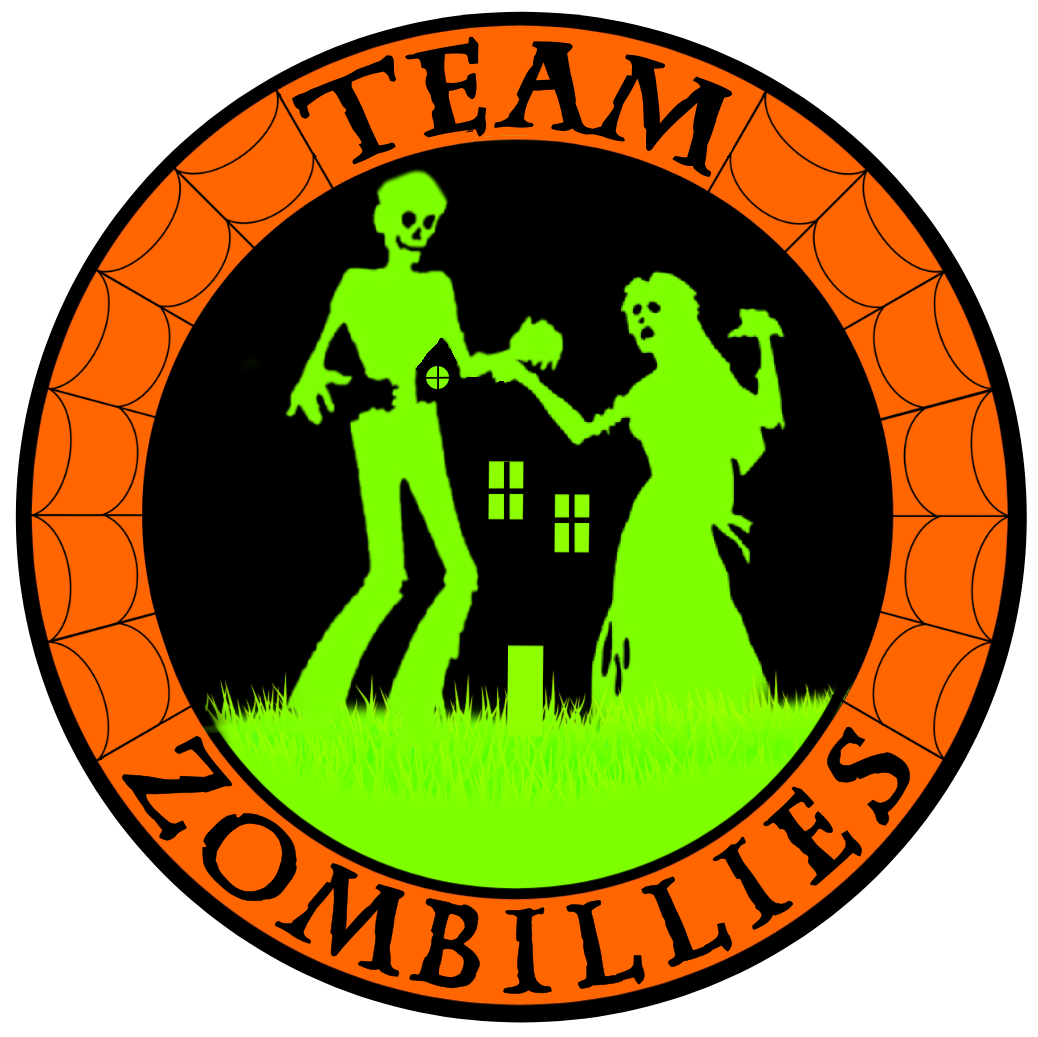 This attraction was reviewed on September 28, 2019 by Team Zombillies.
How Do We Get These Scores?

Final Score:

7.73
How Did We Get This Score?

Summary:
This was our first trip to Nightmare on Main Street in Kendallville, Indiana and we had an absolute blast at this place! The passion these people have for scaring people was made quite apparent the entire time, which reinforced the fact that you don't need a bunch of Hollywood-quality sets or fancy animatronics to have a great time at a haunted house.
Nightmare on Main Street is now in their 4th season for 2019. The 9,000 sq. ft. former car dealership and a portion of the surrounding parking lot have been completely transformed into a fun and frightening haunt that everyone can enjoy!
Also, you can choose your level of fright by either opting in for – or passing on – a glow necklace. What does the glow necklace do? It lets the actors know that you'd like to be interacted with more than those without one. We've never been a group to shy away from extra scares, so join us as we recap our very first walkthrough of this neat haunted attraction!
---
Cast: 7.51
How Did We Get This Score?

Boy was this one hyper and active bunch of volunteers! We'll reiterate here that it was very obvious this crew loved and enjoyed what they were doing. Although they were short on staff on the night we attended, the ones we encountered took every shot at us that they could. We were informed that there are usually 25+ as Halloween approaches (there have been as many as 40!), and we estimated seeing around 15 or so on the night of our tour.
With our glow necklaces, we got quite a variety of interactions. Some of the younger actors, particularly the one outside that was wielding a knife while escorting us through her cemetery, were surprisingly talkative. This little girl had comebacks for everything we had to say and gave us some lines that we hadn't heard before. 'The last time I saw bodies like yours, I was burying them in my basement' was a memorable classic! Another easily-recollectable experience was the girl that came after us doing the upside-down crab walk.
The lady in the kitchen was intense, physically interactive (blocking our path) and insistent on getting our brains for what she was cooking. The guy in the torture room was also pretty believable and intimidating. Cavity the Clown, however, was the stand-out of the night! This guy was literally bouncing off the walls as he and his cohort spun us around in their carousel.
We did note that dialogue is an area on this topic that we feel could be improved upon. Aside from some of the characters mentioned above, adding some brief exchanges with guests that enhance their understanding of the characters and their purpose in the haunt could really improve the experience with them' or at least with us avid haunt connoisseurs.
---
Costuming: 7.66
How Did We Get This Score?

Considering that not all of the monsters were on tap for this tour, the costumes that we did see were on par with what we usually see at a haunted house of this caliber. We did see some well-detailed outfits sprinkled in, such as the lady in the kitchen and the blind chainsaw assailant, and nearly all of the attire was appropriately matched to the surroundings. The black morph suit, for example, was very well hidden and thoroughly surprised both of us when it popped out of nowhere!
Mask selections ranged from 'plain,' like the Purge-like masks worn by the girls outside, to detailed silicone models that are used at some of the more expensive haunts out there, like the ones worn by the clowns here at Nightmare on Main. When masks weren't being used, we noted some good makeup applications that added an extra layer of dirtiness, bloodiness and/or realism to the characters wearing it. We saw some bloody, dripping eyes and even saw some colored contacts being worn by the torturer and one of the brutes outside; his eyes were completely white! The scarecrow and the clown with the lit-up hair were also among the most believable during our tour.
---
Customer Service: 9.26
How Did We Get This Score?

Nightmare on Main Street was pretty easy to spot from driving down the road. A flashing arrow sign caught our attention from a ways away and their signs, wrapped van and window decorations confirmed we were at the right place. No parking flaggers were found, but parking was free and well-lit in a large paved lot around the side and back of the building. We parked on the left side and didn't see anything going on around back, so we walked to the front door' where we then saw a sign that indicated the ticket booth was around the back of the building. Just our luck!
Once we made it back there (Pro Tip: Park in the big parking lot behind the building), we found a few very friendly staff members that answered all of our questions and helped us get ready to go inside. After being told the rules, we were fitted with our optional glow necklaces and into the haunt we went!
There is some crouching and 'holding on' that you'll have to do while navigating the haunt, but we didn't see anything particularly unsafe. An impressive facade with a color-changing logo made for some good photo ops and all of their pertinent info was easily found on their website (except we couldn't find an FAQ section). Otherwise, their active Facebook page should keep you up to date throughout the season.
---
Atmosphere: 8
How Did We Get This Score?

Because this is our first visit, we weren't really sure where to go or what to expect upon arrival. As soon as we saw the building with window decorations, multiple lighted signs, and their wrapped van parked out front, we assumed the entrance would be in the front of the building… we were very wrong! Once we got to the back parking lot, a large, castle-like facade covered a good portion of the building near the waiting line. Although the decor out front did give off a classic Halloween vibe with some classic props and figures on display, this rear facade definitely let us know that we were at the right place!
In front of the facade was a scene set up with a skeletal horse and multi-colored lighting. Every now and then, we did see a character or two roaming about, including a chainsaw guy that popped out of the exit, Michael Myers, Cavity the Clown, and the doorkeeper with her crazed clown companion that kept trying to choke her out! Other than these queue characters, it was pretty quiet before we went in, except for the chainsaw guy.
---
Special Effects:

7.39
How Did We Get This Score?

This haunt offered quite an assortment of special effects, and we were actually quite surprised by everything that was waiting for us inside…
One of the first things we noticed was that they had strategically placed a variety of items directly in our path that we had to maneuver around. In addition, there was an area where we had to duck down and crawl to get through. These kept the walking path from being just a straight stretch of hallway. Other objects are also positioned where we had to touch them as we passed through.
If you make it back outside, you aren't finished yet! This attraction also features an outdoor section that weaves in and out of a cemetery, a junkyard, and possibly your fate in a chainsaw entrapment.
There was a good variety of items that appeared to be made in-house and others that seemed to be store-bought. Some of the former were more effective than others. A large stand-out to us was the large carousel in the clown area that actually spins (this is where we had to hang on)! The path progressed right through this thing, and the clown had it spinning 100 mph as we approached. Needless to say, we were a bit leery before getting too close, but they did stop it for us so we could take it for a spin with them. That thing goes really fast (or at least it felt like it). Regardless, it was very interactive and fun watching the clowns walking on the walls as it spun around!
At one point during the course, we were stopped and given 3D glasses so we could enjoy their UV designs. We also had to trek across a dizzying vortex tunnel. But that's not all!
Some scenes sported some pretty intricate details, such as the kitchen, the torture area, the funeral scene, and what appeared to be the living room of a house. The realistic facades were also decorated appropriately and gave us a good idea of what lay beyond them.
Outside, we strolled through a cemetery and a junkyard complete with an overturned car that appeared to be freshly wrecked. Every now and then, we'd see a nice ball of flame erupting from it!
We don't want to spoil all of the surprises, but additional effects that caught our eye included taxidermied animal heads, a laser swamp, a CGI window, one creepy clothes closet, body bags, slinkys stretched across a ceiling, corn stalks, and a lot of spider garland (A.K.A. spidey webs).
When it comes to the sounds, when we heard them, they were pretty fitting to the scenes. At times, we did hear some sound bleed from the other scenes, including actors yelling the names of another group of patrons. A warning siren was going off as we entered the outdoor section, but after that, the only sounds we heard out there were from the characters or effects themselves.
---
Theme:

N/A
How Did We Get This Score?

This haunt doesn't follow an overall storyline. However, they do play off of their name, Nightmare on Main Street; you just never know what kind of nightmares and phobias are awaiting inside this lengthy attraction. We can tell ya, there are quite a few in there!
We came across a variety of scenes and themed areas including a home decorated for Christmas, a disgusting kitchen, a workshop, some corn, a living room, a clown-themed area, a cemetery, junkyard, and more!
---
Scare Factor:

7.26
How Did We Get This Score?

At the beginning of the attraction, when we were asked if we wanted glow sticks for more interaction from the actors, we each requested one. This was offered at no additional cost, and of course, we said yes! They said this was something new they're trying this year and we certainly liked having this option available. It can vary by person too, so if only one person in your group opts for the glow stick, they should be the only one that gets the extra attention. Although we're not sure what a trip through is like without the necklaces, at least one character succeeded in breaking our personal space bubble quite a bit! Our group was small, consisting of only two people, but they did an excellent job of targeting us both as much as possible. However, we did note that a few scarers tended to be a little front-heavy on the group.
There was no sneaking past this crew! Several good hiding spots delivered unexpected startles, including a very well-hidden (in plain sight) drop panel. At one point, we turned to look at a wall and something behind it came to life! (That one *may* have gotten a bad word out of us.) One of the funniest scares was when they threw popcorn at us from inside a carnival booth' can't say we've ever been scared by popcorn before! There was also no way to predict the multiple sudden, loud noises that pierced our ears.
There was quite a variety of scares here. Their goal was to hit on a lot of phobias and we think they met that goal rather well. We noticed areas targeting the fear of the dark, confined crevices, creepy characters, intimidating men, fire, spiders – lots of spiders – and clowns among several others. They also threw some demanding dialogue at us and a few deeds of disorientation.
At the finale of the haunt, we were hunted down by a brute wielding a chainsaw, but they were mostly focused on chasing the group in front of us so we didn't get this scare as much as they did.
---
Entertainment & Value:

7.61
How Did We Get This Score?

General admission for Friday and Saturday nights is only $13.00 per person, Sunday admission is $7.00, and Fast Pass admission is $15.00.
It took our group about 19 minutes to escape the beings within this attraction. Based on the Friday / Saturday general admission price, their MPD (minutes of entertainment per dollar spent) came out to 1.46. This is quite a bit above the average that we see most often and is among some of the lowest ticket prices we've found this year.
They do also offer lights on tours on some Thursdays that are recommended for those 12 and under. Admission is $5.00 for this event, which makes it very affordable to bring the little ones.
When it comes to entertainment received aside from the main attraction, there were a few roaming actors outside the attraction that targeted a few customers. There were also quite a few things to take pictures of and a very entertaining rule giver.
This was our first time visiting Nightmare on Main Street and we wish we would have found this place sooner! We had a great time inside the haunt, interacting with the characters, and talking with the owners outside. When we made our way out of the exit, we were grinning from ear to ear and couldn't wait to mark our favorite scenes on their whiteboard' we wanted to mark them all down! Not only was this a very fun attraction, but we were also scared multiple times too! If you're near this attraction during the haunting season and you're looking for some Halloween fun and fright that would be fun for a variety of ages, then be sure to check this one out! Just be sure to protect your brains when you go in… unless you're like us and you don't have any…
---
How Did We Get These Scores

---
Guest ReviewsGuest Average: 10 out of 10
Crystal – 10/10 – September 28, 2019This place is amazing scary. I didn't think it would be that scary, was I wrong I ended up peeing in …show more myself. All the actors were amazing. I would definitely go back, but I'll pee before I go in. Lol
Joshua – 10/10 – October 13, 2017Absolutely amazing haunted house! Every room that you enter leaves an impression that will surely …show more send chills up your spine and create memories for years to come. I've worked in many haunted houses, and Nightmare on Main St is my absolute favorite haunt ever. Anyone in NE Indiana, NW Ohio, or southern MI should make the trip to this haunt!
---
Past Awards
---
2019 Awards
Best Child Performance - Doll Face (Given by: Team Zombillies)
---