Nightmare on Main Street IN – Full Review
Nightmare on Main Street IN is a Haunted Attraction located in Kendallville, IN.
625 South Main Street, Kendallville, IN 46755View All Details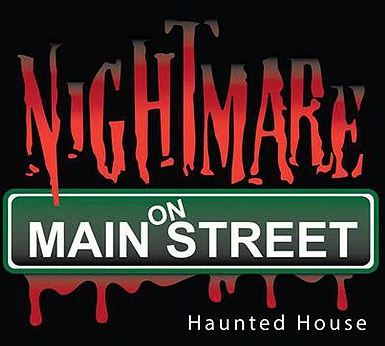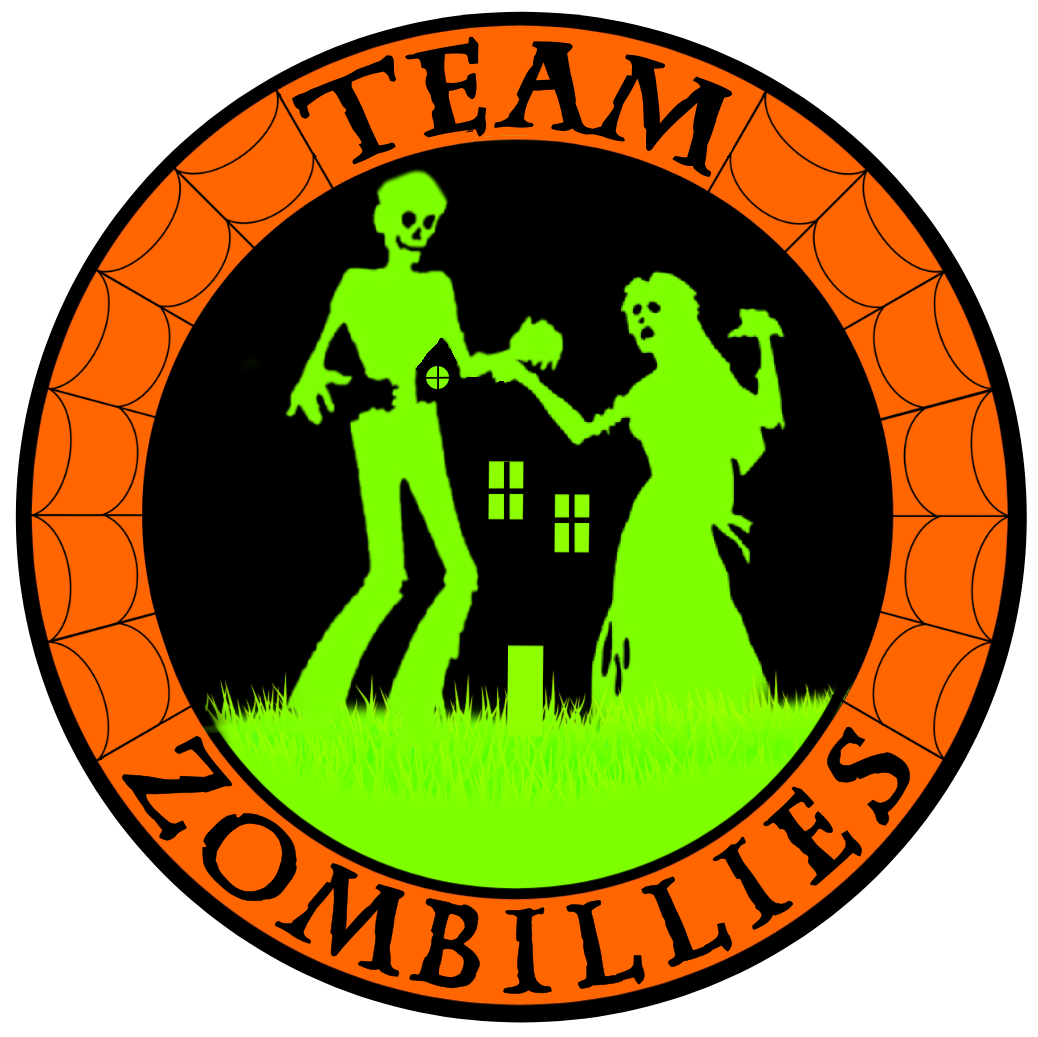 This attraction was reviewed on October 23, 2020 by Team Zombillies.
How Do We Get These Scores?

Final Score:

7.68
How Did We Get This Score?

Summary:
Nightmare on Main Street is located on' wait. Can you guess? Yes! They're located on Main Street in Kendallville, Indiana. This attraction continues to take over inside and outside portions of the abandoned car dealership that was once located there.
Although they weren't able to offer the glow stick option for added interaction like last season (likely due to COVID), they certainly didn't let that stop them from frightfully entertaining us!
For returning visitors, they did showcase some changes along with an improved cast. If you're a newbie to their nightmares, you might prepare yourself to see some familiar faces along with some you've never seen before. The same goes for the sets and scenes as they've added their unique 'spin' to common areas such as a circus!
Follow us as we take a deeper dive into this attraction, but don't fall asleep' We all know where Freddy likes to hide… and the nightmares aren't limited to Elm Street.
---
Cast: 7.35
How Did We Get This Score?

Although there were some scenes where we didn't encounter any cast members at all, we encountered upwards of 3 in others! This made it harder to not focus on them as these creatures and clowns were popping out literally everywhere!
As we discovered in 2019, this is one energetic bunch. A lot of the characters appear to be on the younger side, so most of them have enough energy to bottle it up and sell it! Many of them were also very familiar with the layout of their scenes, using this to their advantage. Just when we thought we wouldn't get to see another character for the rest of the night, they'd appear in another scene either just to provide a quick jump scare or as a victim.
Overall, the believability of the cast was enhanced a bit as we made our way through. We didn't catch any tired dialogue this season, but there were some that remained on the quiet side. The clowns mostly just laughed at us and, although this was creepy at first, there was a large handful of them in one area and they continued to laugh at us until we left their scenes. Additional interactive dialogue would be welcomed from the clowns, especially given our time with them. The younger actress within the 3D section did have interactive dialogue and she was doing a great job of covering some area now! We can't wait to continue to encounter her each season.
Inside, an actress that stood out to us the most, again this year, was the cannibalistic Mama. She terrorized us in her kitchen and hallway for quite some time. She kept blocking our path while asking us questions and warning us of the torture room where they would turn our brains into bite-sized nuggets for her brain stew! We were rather convinced she was giving our brains a good exercise before they ate them! The antagonist in the torture room was another standout character with his threatening dialogue, and he killed Cavity the Clown right in front of us and tried to offer us his heart!
Outside, we ran into the creepy doll girls again. It seemed like there were more of them this time and they continued with their demented discussions. Freddy Kreuger also found us in this area and he had the vocal parts down to a 'T.' However, the most notable character outside this season was Farmer Joe. He blocked our path by holding his prized 'Wilbur' across the path (a dead pig carcass). He also asked that one of us pet Wilber and, when we did, he quickly snapped at us telling us we were petting him the wrong way as he showed us how to properly pet the dead pig. He was also convinced that this thing was still alive so' this farmer may have a few screws loose… but that's okay; we don't judge.
---
Costuming: 7.6
How Did We Get This Score?

We came across quite a spooky wardrobe at Nightmare on Main. As mentioned above, you may see some more familiar faces here such as clowns, Freddy Kreuger, Michael Myers, and multiple dolls, but you will also see more unique characters such as Mama and her children. Quality and detail ranged from more clean and common-looking ensembles to bloody, authentic, and totally-complete attire.
The creatures within showcased quite a mixture of masks and makeup. Most of the makeup was a minimal blend of blood and darkened facial features along with some fluorescent touches and a few prosthetics. We did notice a can protruding from the torturer's neck as if one of his past victims tried to defend themselves! Masks seemed to be used more effectively and consisted of some higher quality and realistic choices. They ranged from super-realistic silicone masks, and then there were also some more on the simple-yet-effective side such as the rigid varieties noticed outside.
We saw Freddy outside before going in and at that time, he had on a full-head mask, but once we saw him inside, he only had a full-face (half-head) mask on' There may have been more than one Freddy! Regardless, the rest of his costume looked realistic down to his metal blades. The clowns all looked complete, and the evil Ronald McDonald was a very cool costume that we haven't quite seen before! Farmers Joe's animal mask was especially realistic with the loose jowls hanging off the sides!
Most of the costumes matched their areas. The black phantom in the guard tower, the morph suit, the crazy patient, and the nun fit in with their areas particularly well. The nun mask looked so much like a prop that it startled us when she sprung to life!
---
Customer Service: 9.23
How Did We Get This Score?

Nightmare on Main Street was easier for us to find this season due to additional signage and decor on the building. They've made it hard to miss with a tall sign and flashing lights. Out front, there were several large white signs pointing guests to the parking lot behind the building. Their parking is free in a larger, paved parking lot.
On the backside of the building, the ticket booth, portable restrooms, and tent-covered waiting line can be found. Friendly staff could also be found in this area in case you have any questions.
Before going in, we noticed that they had sprayed the ground every 6 feet for social distancing. Inside, we noticed a lot of signs hanging throughout, reminding guests to maintain social distancing while walking through the haunt. PPE masks seemed to be recommended, and most guests and staff were complying.
There were areas where we had to get low, as well as some uneven ground in the outdoor portion so be mindful of where you're walking.
Nightmare on Main Street tries to keep their website and Facebook page updated with pertinent information for attending. We were able to easily find their location, dates, times, and hours online.
---
Atmosphere: 7.9
How Did We Get This Score?

Typically, when guests arrive, the first thing they see is the front of Nightmare on Main's building from the street. However, guests actually park behind the building, enter the waiting line, and enter the haunt from back there. Because of this, they have decorated both sides of the building, making it very hard to pass this up as a haunted house!
In the front section, there were multiple signs along with their signature 'street sign' logo, colored and blinking lights, Halloween statues, a logo-wrapped van, and a dragon on top of the building! Around back, we found a castle-like facade with large columns and a skull greeting all those who dare to enter. In addition, a giant skeleton with moving eyes and small skeletons hanging off of it, additional colored lighting, and a spooky scene were also in place near the waiting area.
Although it was rather quiet before we went in, every now and then we could hear the revs of a chainsaw and screams of customers as they fled the exit. Cavity the Clown was also outside some entertaining the guests. At one point, he even climbed to the roof of the building and was walking around up there. We also spotted Michael Myers and a few other characters playing with their food before they could try to eat it.
---
Special Effects:

7.42
How Did We Get This Score?

The centerpiece of Nightmare on Main Street's special effects is their set designs. Some of the rooms were detailed so well that we found ourselves getting distracted by all the unique things to take in. They utilized some larger effects along with more-simple surprises, disorienting encounters, and a 3D section.
First, we will talk about the sounds. Although they weren't very apparent in the clown areas or in places outside, the ones we did hear were realistic and fit the scenes we heard them in. Some sounds are recorded, such as the suspenseful soundtrack and cawing crows, while the majority seemed to be coming from props and characters, such as the organ in the church.
As we will discuss below, the haunt doesn't follow a single theme. The rooms and scenes jumped through a variety of themed areas, so the walking path took us from one extreme to another. The circus area was rather large and well-decorated with a ton of stuff! Popcorn had exploded everywhere, there were so many bright colors, and they have their own spinning carousel; it even has a few animals you can hold onto while they make you dizzy! We also found a highly detailed tool shed, different rooms of a house, a church, we had to walk through a closet, a body bag room, a torture chamber, and much more! Outside, the scenes weren't as detailed but some areas were such as the doll room. There was also a house for sale and it's not haunted if you know anyone looking'
To go along with the scenes, we encountered some air blasts, giant spiders, a dizzying vortex tunnel, a claustrophobic tunnel, realistic-dead bodies, fluorescent decor, a flickering skull chandelier, an interesting graveyard, flames, and more!
---
Theme:

N/A
How Did We Get This Score?

Nightmare on Main doesn't stick to a singular them or storyline. Inside, they have a very large variety of differently themed areas and sections. They are going for getting under the skin and entertaining everyone and their large variety of characters and scenes depicts this. From things that give you the heebie-jeebies, death, swamps, and crazy people to horror icons, dark areas, and others, there's a lot of different things to encounter in this attraction.
---
Scare Factor:

7.33
How Did We Get This Score?

Although there were only two of us in our group, they did a good job of targeting us both with a blend of actor- and effect-driven scares. In most cases, the antagonizers weren't in plain sight when we entered their scenes, which allowed for some unexpected appearances. There were also some that were as close as they could get to us within seconds of entering their scenes.
If you're afraid of the dark, look out! We found ourselves in a shrinking hallway that not only became more confined as we progressed, but it was pitch black! Aside from taking away our sense of sight, it also preyed on our senses of hearing and touch. We won't give anything away… but remember, just because the characters won't touch you, it doesn't mean that other things won't. They've also got you covered if you're afraid of dolls, clowns, or spiders, to name a few.
Many of the scares were of the startling variety. Sudden loud noises, bursts of flames, and well-placed hiding spots targeted us. We also came across a scene of torture, several intimidating encounters, and a good distraction by the children in the Christmas house. Mama is downright a creepy lady! Don't get rid of that one!
At the finale, things were revving throughout the night, but in a maze-like area, so some may get very befuddled as they run trying to escape.
---
Entertainment & Value:

7.5
How Did We Get This Score?

General admission is $15 per person this year. Our adventure took us 20 minutes this season bringing their MPD to 1.33 which is right at average! They do have lights on nights for the younger crowd on Thursdays.
While we waited, we saw at least 3 characters that came out to play with everyone in line. At one point, a clown came out carrying another clown on his shoulders so you just never know what these actors may do! Micheal Myers was stalking everyone and taking selfies with them. Other than the decor, there wasn't much else going on while we waited.
Nightmare on Main Street is still a pretty new attraction, but they have some fantastic ideas and a very energetic cast. This was a very fun attraction to attend and we can't wait to visit them in the future.
Don't forget to mark on their whiteboard upon exiting. They want everyone to add a tally for their favorite scene/character of the night.
Whether you're sleeping or not, 'Welcome to your worst nightmare!'
---
How Did We Get These Scores

---
Guest ReviewsGuest Average: 10 out of 10
Crystal – 10/10 – September 28, 2019This place is amazing scary. I didn't think it would be that scary, was I wrong I ended up peeing in …show more myself. All the actors were amazing. I would definitely go back, but I'll pee before I go in. Lol
Joshua – 10/10 – October 13, 2017Absolutely amazing haunted house! Every room that you enter leaves an impression that will surely …show more send chills up your spine and create memories for years to come. I've worked in many haunted houses, and Nightmare on Main St is my absolute favorite haunt ever. Anyone in NE Indiana, NW Ohio, or southern MI should make the trip to this haunt!
---
Past Awards
---
2019 Awards
Best Child Performance - Doll Face (Given by: Team Zombillies)
---