Nosferatu at Escape the Netherworld – Full Review
Nosferatu at Escape the Netherworld is a Escape Room located in , .
2076 West Park Place Blvd, Stone Mountain, GA 30087View All Details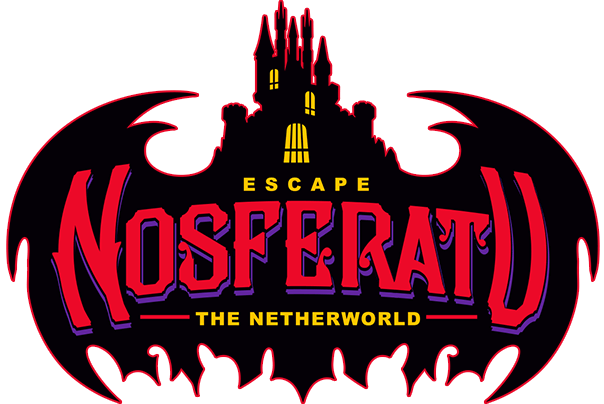 Features:

Free Parking, Restrooms/Porta Potties On-Site, Handicap Accessible, Gift Shop/Souvenirs, "Hi-Tech" Attraction, You will NOT be touched, All-Indoor Attraction, Family Friendly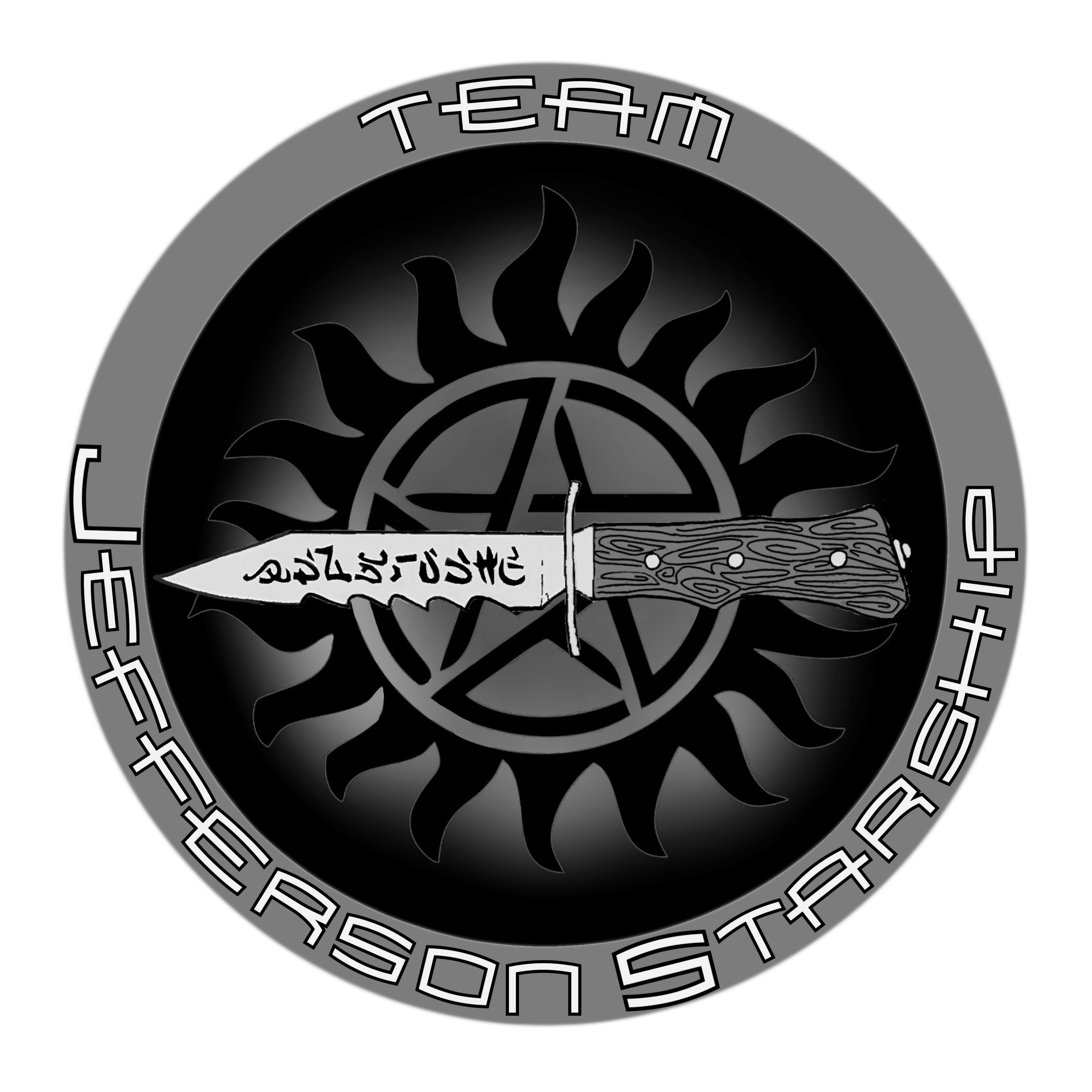 This attraction was reviewed on March 1, 2019 by Team Jefferson Starship.
Final Score:

9.06
Summary:
The famous Netherworld Haunted House has brought their expertise and skill to the world of escape rooms. At Escape the Netherworld (EtN), you can experience the world class talent of the Netherworld crew up close and personal as you try to escape an enraged Bigfoot, prevent the rise of a feared vampire, or stop the depredations of a fearsome night hag.
Team Jefferson Starship and Team Necro-Nom-A-Peach joined forces to take on the Nosferatu escape room. We found the room to be decorated with similar care and attention that the main Halloween haunted attraction has. Geared to be more accessible and family friendly, the rooms of Escape the Netherworld provide a great opportunity for immersive fun in a creepy setting.
The Nosferatu room adds in some additional layers of game play not commonly found in most escape rooms – each participant also gets to take on an individual role of one of ten characters. Each of those characters has one or more additional goals besides just completing the room – more about all that later! – and we found that to be a great and innovative addition to the experience. A lot of the challenges in Nosferatu are key locks and puzzles to try to bring the room into line with the 1900's time frame that the room is trying to emulate.
---
Atmosphere & Customer Service: 9.34
Just recently, Netherworld has moved out to Stone Mountain. The move has allowed them to expand and grow and do what they do best – build big immersive surrounding scenery and sets. From the outside, you might think that you're just at a business/industrial park. However, if the signs for Netherworld don't give you a hint, the huge ominous gate at the back of the property will definitely draw the eye.
The entrance to Escape the Netherworld looks like any other, but inside, we found ourselves in what seemed to be the lobby of a posh, but creepy old hotel. Replica tin-tile ceiling panels, ornate statuary (keep an eye on Zeus!), velvet ropes, and inviting chairs fill out an ensemble that start to draw you in. There are some brain-teasing puzzles on a sideboard for those who want to give their brains a bit of a challenge before starting one of the rooms.
Staff are knowledgeable about the industry (and haunts!) and engaging. We enjoyed chatting with them before the start of night's events.
As in most escape rooms, we got to hear the rules from our game master and watch a video to introduce the room (and reiterate the rules). This was done in a separate 'briefing room' which also contained some generic creepy decorations – keeping up the feel of the lobby. Overall, the lobby and the briefing room lent themselves well, we felt, to the overall theme of the Nosferatu room with it's creepy collection of curios. Too, the elegance of the lobby helps to set the mood for a night of Victorian vampire-hunting.
The rooms themselves are built to be accessible for a wide-variety of people (including being wheelchair accessible). However, the Nosferatu room had some small sections that might prove difficult – whether it's stretching to reach up, or looking under things, or getting down on your hands and knees to search small spaces. Too, we found that some of the numerous boxes had tiny tacks or nails poking through the interiors. Since these boxes all held clues or keys, a couple of our team members got tiny scratches from their hurried plundering of the crates.
---
Immersion: 8.8
No matter your level of experience with escape rooms, the rooms at Escape the Netherworld are very well detailed – allowing a depth of immersion that can be hard to match. As mentioned before, Nosferatu adds in a slight addition with the role-playing of various individual characters.
The rooms are decorated floor to ceiling with great props and a high attention to detail. (Did you say cobwebs? They've got cobwebs!) The Nosferatu room is meant to be a secluded room in 1900's London, complete with dim light and dark furniture and old books. Part of the Victorian era, as history buffs will know, was an infatuation with Egypt and all of its trappings. That bit of history makes its way into Nosferatu as well – a casual visitor might be jarred by the mingling of vampire lore and Egyptian artifacts, but armchair historians will understand how the two are connected.
Nosferatu is rounded out with lighting and sound effects. Aside from some (electric) tea-light candles for each individual to use to illuminate their surroundings, there is plenty of light (albeit dim) in the room as well as some neat lighting effects. Various environmental sounds are piped in. Even the clues from the game-master are delivered via a talking raven animatronic!
Unlike some more traditional (or common) escape rooms, the storyline behind Nosferatu gave us a reason to be in the room and solving the puzzles rather than just saying we were thrown together at random and locked in somewhere. This not only helped with the overall story, but also gave us a sense of urgency for solving the puzzles. We wanted to reach the end to find out not only the conclusion to our collective story, but also our individual ones.
---
Gameplay: 9.16
The puzzles and clues of Escape the Netherworld were well done. More than just simple locks and boxes, we found things to manipulate, assemble, test our dexterity, and challenge our puzzle solving skills.
We did run across one minor red herring in Nosferatu, but actually used it to open a lock (whoops!). EtN gives three 'official' hints per game, but sometimes the game-master (in the guise of a talking raven) will offer up other little helpful tidbits. Too, the clock counting down the time chimes after every ten minute increment passes. This subtle reminder of impending doom was a nice touch that helped to keep us on our toes.
In addition to standard keyed locks, combination locks, and magnetic locks, we also got to try our hand at physical puzzles, manipulating pieces of the room, and teasing out secrets from the surroundings. There were a few things that no one out of our two teams had seen in an escape room before which made for some fun and interesting surprises. One such addition – slightly out of place, but very useful – was the presence of a reusable LCD sketch pad in each room for jotting down clues, doing math, or keeping notes.
Each of the rooms at EtN have a listed 8-player maximum. While there are no minimums listed, we think that you'd need at least two people for each room. With the addition of the various roles in Nosferatu, you'd likely want at least four or five people just for the variety of ulterior motives.
With seven players in our group, there were a couple of occasions when there just wasn't room for everyone to approach a given puzzle or clue, but usually, due to the non-linear design of the gameplay, these instances didn't slow us down that much; there were other things to occupy the remaining members of the group.
---
Entertainment & Value: 8.95
Ticket prices at Escape the Netherworld are $28 per person per room. If you're interested in booking a private room, the cost is $35 per person with a minimum of four people – but you're then guaranteed that the experience and terror (and excitement!) will be confined to your own small group. Given the level of detail and the technology involved in the room, this price is comparable to similar rooms in the region.
EtN does not list a difficulty or escape rate for their rooms, nor is there a leaderboard with best times displayed on-site. We wished that there had been; sometimes those numbers can bring out our competitive nature.
In addition, there doesn't seem to be a way for EtN to do much for returning customers aside from trying the other rooms – yet. The rooms are fairly set and, while it might be possible to swap out some of the smaller puzzles, the overall rooms would be hard to change. However, now that the Netherworld team owns their own (sizable) location, there are plans in the works for additional rooms to be built. We highly anticipate the addition of a new room (and perhaps more than one in the coming years). Too, astute readers will notice that the Nosferatu room has 10 different roles available – but typically holds 8 people. That means that there's a chance to come back and redo Nosferatu – even if the puzzles don't change too much, your individual role might change. Those roles don't change the game to any appreciable degree – they're like an overlay of an additional bonus. But, for folks who are completionists, the opportunity to return to figure out who is playing what might be enough of a draw.
The location also has a group room and a Monster Museum. The Museum is only an additional $5 per person and has a series of exhibits displaying costumes from both famous movies and productions as well as from past years at Netherworld. If you've got an interest in movie memorabilia or costuming effects, this is an easily affordable add on.
We will say that, given the aim of creating a family-friendly outing, the Escape the Netherworld rooms are a great way to have a group experience what a detailed escape room can achieve. Our two teams, with varying degrees of experience, managed to escape both of the rooms we tried.
---
How Did We Get These Scores