Outbreak Dread the Undead – Full Review
Outbreak Dread the Undead is a Haunted Attraction located in Pigeon Forge, TN.
110 Showplace Blvd, Pigeon Forge, TN 37863View All Details

Features:

Free Parking, Restrooms/Porta Potties On-Site, Handicap Accessible, Gift Shop/Souvenirs, Optional Games/Midway, "Hi-Tech" Attraction, You will NOT be touched, Original Characters, Indoor Waiting Line, All-Indoor Attraction, Family Friendly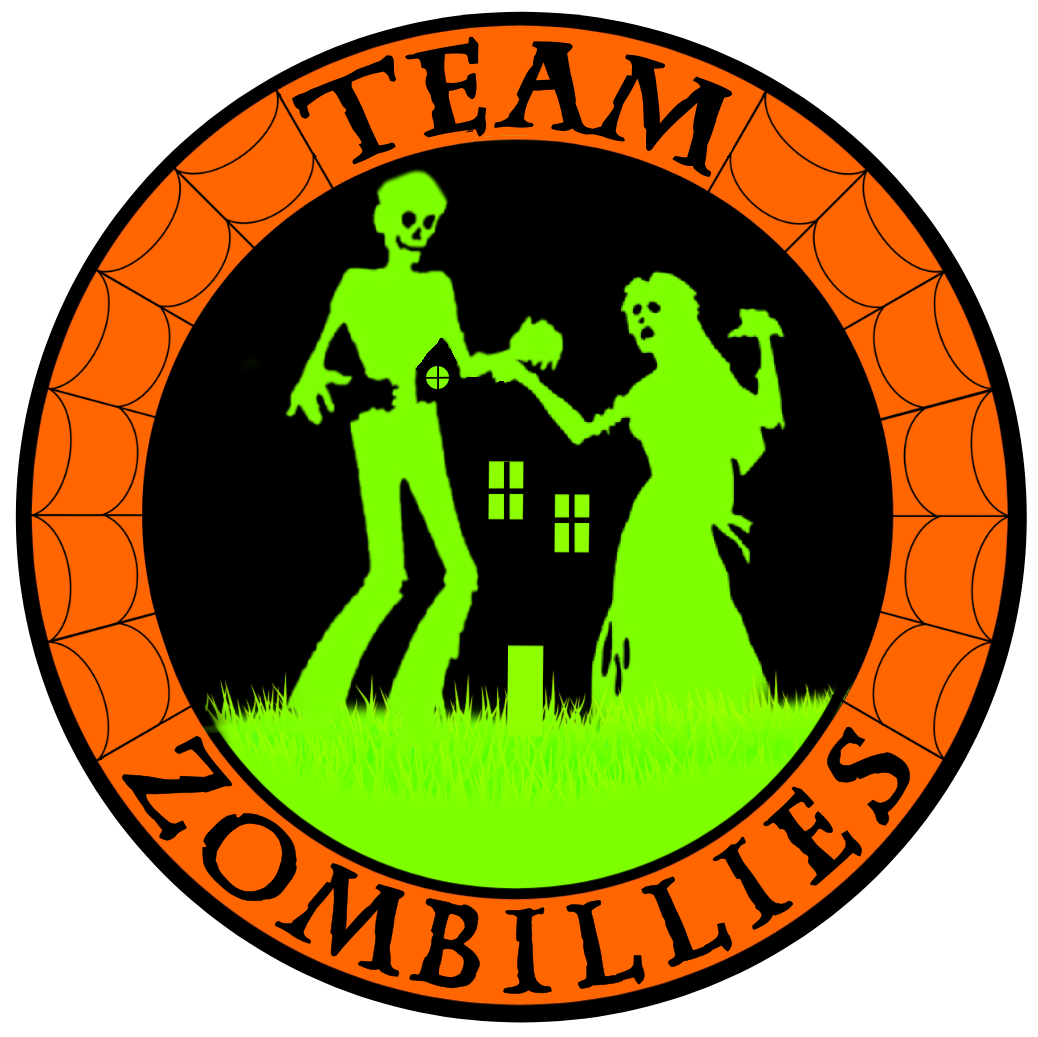 This attraction was reviewed on August 11, 2018 by Team Zombillies.
How Do We Get These Scores?

Final Score:

6.55
How Did We Get This Score?

Summary:
Where can you run away from some flesh-hungry zombies in the middle of the summer? At Pigeon Forge's Outbreak Dread the Undead haunted house, of course! Matter of fact, you can run from them on any of the 365 days of the year!
In this high-tech, year-round haunted attraction, you and your group will be faced with a task. You will be entering a zombie-infested laboratory, which has been craftily-called 'ChemaCorp.' Did we mention you won't have anything to defend yourselves with?!
In this story, a military experiment has gone wrong and your team must carry out the cleanup and disposal efforts. But, as if going in without so much as a mop to whack zombies with isn't enough, there's one more important thing to remember: don't get near the zombies, and especially don't let them touch you! Will you be able to escape without being exposed to the DNA-altering virus?
---
Cast: 5.75
How Did We Get This Score?

When visiting a year-round haunted house outside of the Halloween season (typically September through October), you can expect the number of cast members to be rather slim. Outbreak was no different; we came across one live zombie during our tour. However, he must have been really hungry because he lunged at us from hiding spots in nearly half of the rooms we walked through (and we had a group in front of us a little ways).
Other than making a brief-yet-startling medley of reveals, there's wasn't much for this zombie to do when it comes to interacting with our group (after all, he had a lot of people to scare all by himself). We did notice that, while he was roaming the pathways, he made sure he never actually caught up with us. This is a sure sign of lots of experience that added to the realism of his character. In reality, what would a non-touching zombie do once he caught us? His relentless attacks and unwavering efforts deserve major kudos.
---
Costuming: 7.04
How Did We Get This Score?

The zombie chasing us down the hallways was wearing appropriate lab attire for a recently-infected doctor. Because of the consistent theming throughout the haunt, it did seem to fit all of the areas that we found him in (or, where 'he' found 'us'). The flesh on his face was showing advanced signs of deterioration, which reminded us to stay as far away from him as we could. If you see him and that gooey stuff hasn't cleared up yet, you might tell him he needs to get that checked out.
---
Customer Service: 9.7
How Did We Get This Score?

Outbreak takes place inside the Castle of Chaos, so just look for a big castle with purple and blue wizard hats as you're driving through Pigeon Forge and you'll know right where to go. It is also located right next to the Hollywood Wax Museum, which sits slightly closer to the main road. Plenty of well-lit, paved parking was available and at no additional cost.
Once inside, a friendly staff member went over the ticket options with us to ensure that we picked the best deal for our group (we opted for the all-access pass for just a few bucks more, which gets you into all 3 attractions plus the wax museum next door). They also kindly directed us to the entrance of the haunt and made sure we knew what to do before entering.
Navigating the attraction was a complete breeze (minus the zombies) and we didn't come across any trip hazards or other real safety concerns along the way. Well' there was that 'explosive' tank sitting near a fire. You might watch out for that one (Joking…, sort of).
The exit of the attraction spit us back out into the main lobby area of the Castle. We did notice some unique gifts and memorabilia items that were available for purchase.
---
Atmosphere: 4.98
How Did We Get This Score?

Well, this one is tricky. The exterior of the Castle is very cool-looking and welcoming for those looking to let their inner child out on some unique entertainment. But, other than the screen displaying the attractions on the outside of the building, it's wasn't obvious that were about to get scared before we entered. The facade resembles more of a renaissance-era, stone-built structure with two wizard hats on its towers… literally.
Once inside, it was a very family-friendly atmosphere. We didn't feel like we were at a haunt, though; the lobby area gives off more of a 'gaming' or general 'amusement' type of vibe with its multitude of TV screens, promo photos and turnstiles. that is, until we were shut inside of a room with the strangers that we'd be going through the haunt with. Once we realized there was no turning back, and a TV displaying the events that took place in the lab before our arrival, zombie apocalypse survival-mode kicked in!
---
Special Effects:

7.24
How Did We Get This Score?

This is, hands-down, the most high-tech year-round haunted house that we've been through. With that said, this haunt is very animation-driven. Now, for those of you that don't like animatronics, don't give up on this one yet. We can attest that a lot of the effects were unpredictable and we came across quite a few that we've never seen before! Actually, for a haunt with almost no actors, it's probably safe to say that this was the best usage of special effects that we've seen that were (almost) solely being relied on for scaring purposes.
From CGI's, lots of different zombies, and a tripped alarm system to convulsing doors, blinking lights and a fallen vending machine, there was a wide variety of effects. We also appreciated the smells, which added authenticity to the rooms… especially in the burning area. Watch out for those zombie-infested hallways; let's just say it's REALLY hard to keep from getting scratched or bitten!
---
Theme:

8.55
How Did We Get This Score?

Before we could enter the main attraction, we received a briefing in a secluded room. During this time, we were informed that a military experiment that took place in this facility had gone terribly wrong. Everyone in the building had been turned into zombies due to the Alpha Strain… a DNA-altering virus. We were now left with only our group in charge of cleanup and disposal. What could go wrong?
We were warned that the zombies could be identified by their glowing blue eyes. Seeing that nearly every zombie we came across had this unique characteristic, including the fake ones, it was quite a treat for us to see this intricate theme detail being carried throughout the haunt! The decor, signs on the walls and clothing worn by zombies all reiterated the 'lab-style zombie outbreak' theme as well.
---
Scare Factor:

6.15
How Did We Get This Score?

As mentioned earlier, most of the scares come from the props and animatronics here at Outbreak. However, the level of fright and number of times you get scared will largely depend on your skittishness and ability to predict when they'll happen. In addition to the animatronics, there is a lot of death and darkness that you'll need to permeate as well. If those kinds of things scare you, the random loud noises, good hiding spots and overall sense of panic will add up to quite a mixture for you. During our visit, we went in as a group of six (we were paired with four strangers), but came out as only a group of only two (Could it have been the zombies? Or the fact that we wanted to soak up the haunt without rushing out of the place in 5 minutes for $16?) We aren't sure what happened to them, but we do know they were petrified enough to not stick around for very long.
---
Entertainment & Value:

5.58
How Did We Get This Score?

Tickets for Outbreak alone can be purchased for $15.99. Outbreak shares a building with a couple of other attractions, and combo all-access tickets can be purchased for all of those – plus entry to the Hollywood Wax Museum – for $32.99. This is the route we took because we were staying in Pigeon Forge for a few days and wanted to try out all of their activities.
In summary, we feel like Outbreak: Dread the Undead was worth what we spent on it and we would be very likely to spend $15.99 just to experience it again. Outbreak Dread the Undead was not aware of our review visit and we paid full price for our tickets.
---
How Did We Get These Scores

Join ourspookyadventures!
We visit Halloween haunted attractions year-round! Follow us for haunted house walkthrough videos, behind the scenes footage, and more!