Review of Phantom Fright Nights Haunted Attraction
Review of Phantom Fright Nights Haunted Attraction
Review of Phantom Fright Nights Haunted Attraction
Phantom Fright Nights
Phantom Fright Nights is a Haunted Attraction located in West Mifflin, PA.
4800 Kennywood Boulevard, West Mifflin, PA 15122View All Details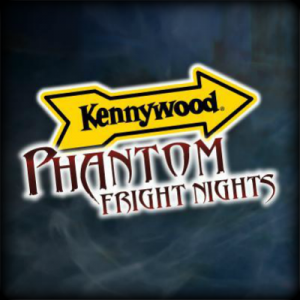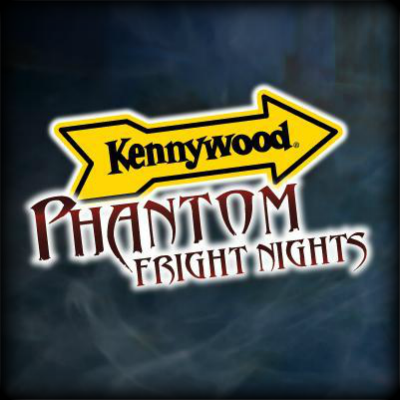 Features:
Free Parking, Restrooms/Porta Potties On-Site, Handicap Accessible, Food/Concessions, Gift Shop/Souvenirs, Optional Games/Midway, "Old-School" (Low Tech), "Hi-Tech" Attraction, You will NOT be touched, Original Characters, Uncovered Outdoor Waiting Line, Indoor/Outdoor Attraction
Team Houdini reviewed this Haunted Attraction on October 5, 2018.
How Do We Get These Scores?

Final Score:

7.11
How Did We Get This Score?

Summary:
Steelers, Pirates, Penguins, Primanti's, Yinz, and Kennywood are all staples of Pittsburgh culture. Kennywood is an amusement park that has been providing family fun for over 120 years. Mixing old school appeal with new technology, it has entertained families for generations. However, as the days get shorter and the air starts to cool, something unimaginable happens. The screams of laughter and joy from the summer are changed to screams of fear and anguish. During Halloween season, the Phantom gathers the spirits from the past 120 years to take over the park for the 17th year of Phantom Fright Nights.
During Phantom Fright Nights, Kennywood is transformed into a multi-haunt Halloween extravaganza. The whole park has been redecorated by the Phantom and boy has he been busy. He has altered almost every aspect of the park, restrooms included. Can the scares keep up with the amazing ambiance…?
Kennywood lists seven haunted attractions on their site; The Haunted Ark, Mortem Manor, Vampire Villa, Kennywood Cemetery, Voodoo Bayou, Dark Shadows, and Bio Fear. Each has its own theme and location.
Overall Score for each Haunt:
Haunted Ark – 2.43
Dark Shadows – 4.31
Bio Fear – 6.22
Kennyville Cemetery – 6.31
Mortem Manor – 6.17
Voodoo Bayou – 7.06
Villa of the Vampire – 7.08
---
Cast:

5.04
How Did We Get This Score?

In the Haunted Ark, we encountered two actors in the haunt; one was in a drop-down window that screamed and the other was standing in a cloak in the darkness and they did not interact with us.
At roughly two minutes in Dark Shadows, we encountered four dark entities drifting through the blackness. There wasn't much interaction outside of being screamed at or them stepping in your face out of the darkness. We continued onward and awaited more shadow people and we waited and waited. Unfortunately, the second half of the haunt had no other actors.
In Bio Fear, Military personnel ushered us into the facility, where we were informed by a BioTech employee that we were volunteering to enter a genetic testing facility as she snuck in the rules of the haunt. She did well with her lines and it was a good way to inform us of the rules. (Which took two of the four minutes). Including the soldier and hostess, there were a total of ten individuals in the haunt. A mix of employees of the facility and experiments gone wrong were found throughout. The interaction was limited to the scares and the dialogue was vague – screams, yells of mutants, and growls that fit the area. There was another person who seemed to work there, but she did not have any distinct costume on and she just walked by us and stood to the side.
In Kennyville Cemetery, the actors were a mix of spirits, eerie groundskeepers, the undead and perhaps a moving statue. The first spirit we encountered was talking about doing laundry; I am guessing she was stuck in an eternal torment of laundry. Oh, the agony! There was a crawler moving around the grounds and the non-living hid well in coffins and mausoleums, while a gravedigger with a shovel gave us an uncomfortable stare. Outside of the screams and jump scares from slamming shovels and bones being smacked off of a metal gate, there was not much interaction.
Dimitri welcomed us into his gothic style mansion, Mortem Manor. He was an eccentric man, with a pale face and a thick European accent. His clothing was of the gothic era. He explained the rules of his family's mansion as he played his toy guitar. He had a spoiled child feel to his actions. He informed us that his family was hungry and we were their next meal. He was not the only family member we met that night. Throughout the mansion, we encountered fourteen terrifying family members. There were women adorned with old-style dresses hunting their next meal. There was also a chef with the same vocal accent that requested we stay for dinner. We inquired what was on the menu and his reply was, "You, of course." The actors were slightly more interactive with a mix of growls, prickly attitudes, screams, and growls.
Voodoo Bayou has a diverse set of characters. We were greeted by an individual playing with a marionette named Edwardo, who explained the rules in his French accent. This cast provided the most interaction of all the haunts. Not limited to just growls and screams, the cast started conversations and asked questions. One Voodoo priest in all black and white makeup swung a large scythe by my face… and surprisingly close. Two ladies stopped us and one of them had makeup that made her face look bloody and disfigured. She was mumbling to herself about being pretty. Then the girl screamed at us to tell her she's pretty; two of us told her she was, but Mark did not. The other girl started screaming at him, asking, "Do you think you can get away with that!? Tell her she's pretty!" As we walked away, she said she would "haunt us forever."
One southern belle I believe broke character, or she was just a sweet southern girl. She requested that we stay to the side to let an individual in a wheelchair pass through. During this short break, a swamp person in green makeup and a ghillie suit snuck up behind one of our team members without him knowing. Voodoo Bayou provided the best haunt cast of the night, lightly better than Vampire Villa.
In Villa of the Vampire, our first commentator welcomed us into the medieval castle. She was half human, half vampire and wanted to save us from the Master and the more ravenous vamps patrolling the area. Her costume was a medieval maiden-style dress with pale makeup – your traditional vampire. During the story, she explained the rules similar to the way the other haunts did. There may be other creatures lurking about this dungeon room.
We encountered eighteen creatures in this ancient castle. There were the typical jumpers, tellers, growlers, and screamers. There was a vampire informing the others that there was "fresh meat" and an immortal playing enemy meanie minie mo. Another asked us if we wanted to become a vampire. The variety of characters and dialogue was very welcome.
The actors were top notch. They were great at dipping in and out of scenes, popping from the shadows, and playing with our minds with their whimsical conversation.
---
Costuming:

6.35
How Did We Get This Score?

In the Haunted Ark it was hard to tell what the costumes or the makeups were on either actor. One popped up so quickly and the other was hidden in the shadows. The individual in the shadows appeared to have a dark, hooded robe and possibly some makeup.
In Dark Shadows, the haunt was dark and full of shadows and fog, I could barely see my hands in front of my face. Therefore it was impossible to tell what these individuals were wearing.
The costumes were good in Bio Fear. Military soldiers looked authentic. The radioactive suits, lab coats, creatures, and injured employees looked realistic and well put together, which proved to be fitting for a sci-fi theme.
The costumes and makeup worked well in Kennyville Cemetery but nothing we have not seen before. Zombies and the undead fit the normal description with makeup and tattered clothing looking authentic. The statue creature that came to life and bride were also very realistic.
The Mortem family stayed true to genuine gothic clothing and pale faces. Some characters had bloody faces from eating their last victims and their makeup looked realistic and icky. While some had the professional dress of the time period, some were a little more disheveled. Some were hard to see as they darted in an out of the gloom of the manor.
In Voodoo Bayou, the top half of Edwardo's face was fluorescent green, the bottom was pitch black and he was wearing an old-style, southern suit. Women in southern-style dresses walked around with skeleton makeup. Voodoo priests and priestesses were plentiful. Some had dresses while others had flowing black clothing with shredded brown netting that appeared to be made from materials found in the swamp. Some had skulls and shrunken heads worn around their necks. The makeup was spot on; black and white makeup with a skull look made a creepy effect that these were southern swamp dwellers waiting to cast some voodoo magic. Definitely the best makeup in the park.
The cast had different variations of vampire garb in Villa of the Vampire. Medieval style, classic style (cape and collar), and more recent styles all looked authentic and detailed. The makeup was realistic; pale faces, fangs, contacts, and blood added to the realism. A few masks provided a more creature-like appearance sometimes seen in vampire lore.
---
Customer Service:

9.5
How Did We Get This Score?

For Team Houdini, it was very easy to find Kennywood as this is maybe our fiftieth trip to the park…maybe more. Hometown advantage aside, Kennywood is easy to find by entering its name into your GPS. Traffic is another story.
Kennywood Phantom Fright nights has very strict safety policies in place. The parking lots are all paved and clearly marked with walkways and crossings. The park is ADA accessible. Upon entering you will have to empty your pockets and walk through a metal detector. If you have a purse or bag they will look through it. Once inside, the park is paved with large walkways. The park is kept very clean as individuals constantly patrol the grounds, sweeping up any litter. Bathrooms are abundant throughout the park. The individual haunts had no safety issues that we saw and the rules were explained at the beginning of every haunt. Many exit signs were marked for emergencies.
The staff we dealt with were very friendly. From the ticket booth to the food stands, employees, and the ticket takers at the haunts, they were all very nice. There was one issue with an individual working the entrance to Voodoo Bayou. He was sitting at the ticket area and we were asking about the tickets for the escape room. We are not sure if he was rude or staying in character as he basically told us we need tickets and he did not know anything else. Hopefully, it was the latter.
Entering Kennywood into Google will pull up the park's website. Entering Kennywood Phantom Fright Nights into Google will pull up the information for the Phantom Fright Nights event. The website provides info on the event, FAQ's, schedule, and tickets that can easily be found.
---
Atmosphere:

10
How Did We Get This Score?

The ambiance is truly incredible and is Phantom Fright Nights' greatest strength. Kennywood's unique entrance to the park is through a tunnel under the roadway. A normal walk in the summer has now been turned into a terrifying spectacle. The tunnel is filled with fog and lurkers.
Once you make your way through the hazy channel, you are greeted with a different Kennywood guarded by a medieval mountain of a man and the realization that The Phantom has fashioned the park to his liking. He has replaced 10,479 light bulbs with orange, green, purple, and red bulbs. Every light is now Halloween themed, which is an incredible sight!
Over fifty fog machines pump one thousand gallons of fog juice through the park. The fog encompasses the areas providing excellent cover for "roamers." Some water features run red with blood as others are glowing green with radioactive substances. Skeletons, coffins, tombstones and corn stalks are abundant, facades have taken over popular areas of the park, adding to the atmosphere, and every haunted location has been disguised from its normal appearance to fit the theme of that haunt. Creepy music flows through the park, along with the screams of the patrons, and the games of skill are now dim with black lights, providing an eerie illuminance. The famous carousel (which was not operating this evening) was surrounded in mist, illuminated dimly by green and orange lights; its happy old-time music is now slowed down to a creepy slur.
This year, Kennywood has 2 scare zones: Fear Fest and Gory Park. Fear Fest is located in the center of the Vampire Villa (Penny Arcade) Kangaroo, some restrooms, and Johnny Rockets. It is a carnival-themed area filled with clowns. In this area, there is a large entrance simulating a "big top" tent, a faux ticket booth, and the center is also decorated like a big top. Animal cages, jack in the boxes, and a horrific game of spin the wheel line the area and fun carnival music hides the true intentions of this circus. If your phobia is clowns then this is not the area for you! There were around eight clowns that entertained this area and they were creepy, scary and comical.
Gory Park is located in lost Kennywood along the side of the parkway positioned between the exterminator and swing shot. This is a post-apocalyptic setting with graffiti-covered walls, scattered trash, T.P covered trees and a police car. The food stands and games are boarded up providing a more realistic setting. We only encountered three zombies and a unique swat team with a glowing mask. In this wasteland a comical vomiting zombie prop, glowing containers of radioactive water produced fog and a disgusting, dirty, fecal covered porta potty shot out bursts of water at unsuspecting passers. Also lurking around Lost Kennywood was something glowing in the distance, it was gathering a crowd around it. As we approached we could see large, glowing Jack O lanterns. On closer inspection, it was two overly sized pumpkin head (not the same as the movie) characters. The glowing faces were very intriguing, they were attached to bodies that looked like green vines.
Death Valley was listed as a Wild West theme located by Ghostwood Estates, but it was not present this evening. It was listed on a pamphlet on the website, but on another page, it was omitted..??
There were a few occasions that pulled us back into reality, such as when we saw vampires and Voodoo priests walking around with cokes and snacks. Understandable, as they really can't go anywhere else to get a snack. There was also an instance where some monsters were talking with a friend and each other in the main areas. The décor, surroundings, and soundtrack of the non-haunt attractions and park provided some of the most enjoyable parts of the evening.
Each attraction has its own atmosphere preparing you for the trek ahead.
The Haunted Ark has an amazing entrance where you enter through a giant, blue whale's mouth. On top of a large rock, Noah's ark rocks back and forth waiting for you to stumble through. Outside Dark Shadows, large, stone arches and pillars hold back these demonic entities. The exterior of Bio Fear is designed as an outbreak shelter housing the infected. Kennyville Cemetery offers the least visual of the group as you are looking into the abyss of the cemetery. Outside Mortem Manor, a grand stone Foyer leads to the dim purple lighting which illuminates the long porch surrounding the manor. Villa of the vampire is a brick castle with flaming lanterns that cast an orange glow on the walkway below.
---
Special Effects:

6.94
How Did We Get This Score?

The Haunted Ark takes place at Noah's ark and it was nearly unchanged from its normal appearance. There were some animal skeletons added to the normal sights but other than that we did not see anything else added. There were a lot of animatronics, like moving boxes, glow in the dark rooms, strobe lights, spinning tunnels, air blasters, and moving walkways. The sound effects were that of animals.
Dark Shadows preys on the fear of the dark, but there was a large air cannon that caused a jump scare. There were strobe effects, a little creepy animatronic, and a glow room with glowing skulls.
Bio Fear began to kick up the details. The special effects were kicked up from the previous two haunts. The lab looked like a lab would with cold steel walls lining the area, machines and research equipment were scattered throughout, and a decontamination room detoxified us before getting into the lab. Barrels of radioactive materials, people in test tubes and cages for monsters were scattered around as well. The lighting fit well and was not too light, but not too dark; you could see the details that enhanced this haunt. Flashing lights, warning sounds, signs and more added to the realism of this haunt. Everything went well together and felt like you were in a research facility gone wrong.
The cemetery was well done. There were gravestones surrounding the walkways and colored lights added depth to the tombstones. Coffins and mausoleums were also along the trail, providing great dwellings for the zombies and gothic statues that "may" have come to life. A large water feature filled with glowing green water held an interesting sight. In the background, a sinful music played to enhance the apprehensive feelings of the boneyard. Plenty of fog also added to the effect of the hallowed grounds.
Mortem Manor had an extreme amount of detail. The halls were covered in decrepit antique wallpaper and skull lanterns lined the wall, providing a small amount of light; this was a very classic haunted house in a good way. A light fog laid in the walls, old pianos and furniture were found around the mansion and there were creepy paintings on the walls of various family members. A disgusting bathroom with a previous occupant that didn't make it waited inside. Everything was detailed and definitely made us feel like we were in an authentic haunted house with these near-movie-quality sets. We did not hear any music in this attraction, but there were other chilling sounds playing in the background.
The Voodoo Bayou also had the best of special effects. Large snake animatronics and spiders greeted us as we walked below them, their tongues lashing and hissing at us, fog-filled areas of the bayou made it difficult to see in an otherwise well-lit haunt and vines covered the walls and hung from overhead trellises. Bridges provided walkways over treacherous ravines, one bridge was lined with skulls impaled on stakes (not an enticing reason to cross), and bones and body parts were scattered around the grounds, as well as on shrines for offerings. Large wooden caskets in one area provided a lot of curiosity as to what may or may not be in them. The detail was excellent; the fire torches, vines, bridges, and voodoo décor provided a very original experience. The background music of voodoo drums echoed through the gorge.
In Villa of the Vampire, the special effects were superb and pretty well-tied with the voodoo theme. The first room we entered was dimly lit by flickering chandeliers. The walls looked and felt like stone, halls were decorated with candlelight, making a dim and dark place for these bloodsuckers to hide in. Other walls were lined with knights' armor with glowing eyes, providing a red luminosity that added another layer to the realism. A cemetery housed large tombstones and coffins guarded by stone gargoyles with impeding eyes, their walls covered in the skulls of past visitors. Banging coffins were found in the mausoleum, which had a pale blue light shining through. Curtains blew in the wind and seemed to illuminate from the reflection of the moon. The cage area held prisoners waiting to meet their demise. We also ran into some werewolves as well. The whole haunt had a cinematic, "classic monster movie" feel with modern scares. Vampire Villa really sucked you in… pun intended. An eerie soundtrack encompassed us, adding another layer of dread, along with creepy voices and sounds that made the whole event come to life.
---
Theme:

8.36
How Did We Get This Score?

Noah's ark is one of the oldest remaining attractions at Kennywood and one of the most iconic images of the park. I believe it is also the last of its kind. During the summer it is a dark ride/funhouse experience based off of the story of Noah and his animals. But during the fall, the whale swallows you up and you encounter the deranged Noah as the Phantom as overtaken him and his ark in the Haunted Ark.
In Dark Shadows, the appeal of this haunt is its simplicity. The best haunt, or worst depending on how you look at it if you have nyctophobia. It Preys on you or your fear of the dark and causes anxiety as you nervously await who is hiding in the shroud of darkness.
Bio Fear is a top-secret government genetics research facility. Military personnel ushered us into the facility where we are informed by a BioTech employee that we were volunteering to enter a genetic testing facility as she snuck in the rules of the haunt. A mix of employees of the facility and experiments gone wrong can be found throughout.
Kennyville Cemetery is a classic cemetery theme set inside one of Kenywood's park and garden areas. The actors were a mix of spirits, erie groundskeepers, the undead, and perhaps a moving statue.
The Mortem Family is looking for new residents for their mansion. The longest running haunt at Phantom Fright nights is located in the Parkside café. During the summer you can get a great meal at the Parkside Café, but now that the Phantom brought Mortem Manor to our dimension, YOU may become the next meal.
Set in the swamps of Louisiana, Voodoo Bayou is the most unique location for a haunt in Phantom Fright Nights, it is located inside the raging rapids water ride, don't worry the water is all gone. Normally a water ride where participants sit in a watercraft to be thrown around by intense rapids and get drenched. Now all the water is removed and you are walking around the bottom of the ride with huge stone walls surrounding you. This gives an eerie effect as you explore the Voodoo Bayou. A land of not just swamps, but creatures and magic.
Normally a bustling arcade with ski ball bells and arcade noise (I prefer to call it music) it is now home to the "Master". A vampire who came to Kennywood and built a home for him and his creatures of the night within Villa of the Vampire.
---
Scare Factor:

5.9
How Did We Get This Score?

For us, The Haunted Ark was a walk-through attraction mainly filled with animatronics and very few scares. It falls more into a funhouse category than a haunted attraction. My suggestions for the future, if they want to up the scare factor of the haunt, is to make the setting darker… in lighting and in tone. Additional actors would also be a benefit as there are little scares in the ark. For now, smaller kids and the easily scared, this is your entry level haunt.
Dark Shadows plays with your fear of the dark. Slightly scarier than the Ark, we fumbled through this walkthrough blind. A labyrinth of black walls, no light and fog had us walking through and anticipating something in the darkness. At roughly two minutes in, we encountered four dark entities drifting through the blackness. There wasn't much interaction outside of being screamed at or them stepping in our faces out of the darkness. We continued onward and awaited more shadow people, but unfortunately, we didn't see any others and the lack of cast did not provide quite enough scares as it could have. Another four actors that were a little more spread out would have greatly enhanced the scare factor. If you're easily scared and make it through Noah's ark, then this is your next step in fear.
Bio Fear begins to kick up the scares. Out of all the haunts, this is the only one that had somewhat of a "finish." Once again, we feel that there were too many spots without actors. Definitely a step in the right direction though.
In Kennyville Cemetery, a crawler was moving around the grounds and other iterations of the non-living hid well in the coffins and mausoleums. A gravedigger with a shovel gave us an uncomfortable scare and some jump scares were provided by the slamming of shovels and bones smacked off of a metal gate. The ten actors we came upon all provided different scares, which were improvements from the previous two haunts. The additional actors definitely helped with the shocks. For the area, we still felt like we were waiting too long for a scare, so a few more actors or startle scares would definitely benefit this haunt. There were a few unpredictable scares that were appreciated, and the detail and décor made the cemetery feel alive and creepy.
The detail of the Mansion draws you deep into the warm abode. Looking around at all the details takes your attention off of the Mortem family members. They are waiting for you around every corner, room, closet and even on the floor. The actors provided most of the scares by jumping out at guests, doing a great job at hiding in unexpected areas. There was some interesting animatronics too.
The yells and chants of the Voodoo practitioners engulfed our ears and sent chills down our spine as we waited to be sacrificed. The atmosphere was spot-on and the actors were very convincing. This was not quite the scariest attraction here, but very effective nonetheless. Although this haunt provided the most actors of the night, we still feel it would have benefited from a few more, as we did find downtime in our tour.
For Villa of Vampires, we experienced the most scares of the night in this chateau. The animatronic devices were great and scares came from many directions. The set design offered plenty of places for the nightwalkers to reside. Air blasters, loud noises, moving objects, and detail also provided great scares. The actors were top notch, great at dipping in out of scenes, popping out from the shadows, and playing with our minds with their whimsical conversation. The only downside was the lack of a finish as with all the other haunts this evening.
---
Entertainment & Value:

8.13
How Did We Get This Score?

Kennywood offers a lot of entertainment and additional features. Some are included with admission and some are at an additional cost.
The roamers provided the most interaction out of all of the cast. As we were standing in line waiting to enter the park we could already see the menacing immortals awaiting our entry. Speaking of, this year there is no re-entry. Once you leave you are done for the night. Even though it was still daylight out, the appearance of the characters pacing back and forth was daunting and definitely increased as the night closed in. The roamers in the park were diverse and provided the best interaction, laughs, and scares. We found that the characters outside the haunts provided more entertainment and scares than those inside some of the actual haunts.
Silent stalkers, crazy clowns, maniacal murderers, vile voodoo vixens, demented demons, and many other creepy creatures were lurking around the park looking for more lost souls. These individuals provided excellent entertainment. Some would chase their victims as others provided jump scares. A clown and I started playing a game of red light green light in the Fear Fest location. He was following me and every time I turned he would stop. After several attempts, he was able to get inches behind me quicker than I expected. There were individuals with weapons that would swing them at you or hit the ground causing a cool spark effect. They would banter back and forth with patrons and most did not break character. However, we did see a few instances we will get to in a bit. We would have liked to have seen more lurkers as we felt there were some areas of the park with no activity. Areas along the Grand Prix, 4-D Theater, Ghostwood Estates, Kiddie Land, and by the Racers had little to no activity during our visit. Perhaps as the season progresses that will change.
Friday the 13th 4-D is included with the ticket price and it's a 4-D movie. We were expecting this 13-minute long movie to be based on Friday the 13th movies and be original for Kennywood, but that's not quite what we experienced. Also included in your admission are the majority of Kennywood's top rides (everyone knows that coasters go faster at night). Add to that the fog and lighting and it brings out a whole new level of excitement to these well-known rides. The stage by Noah's ark and the Potato patch fries held a magic show, but we did not have time to stop and check it out.
They also have a 15-minute escape room: Raina's Trap Escape room. Solve several puzzles and escape the room. If you lose, Raina gets your soul! If you succeed, you get a free skip-the-line pass to one haunt of your choice! If you already have RIP line access, then you get bragging rights. Over near the Racer, a fortune teller would read your palm and tarot cards for 10 minutes at a cost of $20. I am not a big fan of fortune tellers, so we did not indulge.
There was plenty of food to take in that night at an additional cost. Kennywood also offers games of skill at an additional price to see if you can win a stuffed animal or other prizes. We counted five games that night. We did not attempt any because we are horribly bad at carnival games.
Kennywood packs in a ton to see and do in one night. Seven haunts and eighteen rides are all included in your admission. The total amount of time it took to walk through all the advertised haunts (not including wait times) was 36 minutes. At the general admission price of $29.99, that's $.83 per minute, which is lower than the average of haunts this season.
The amount of time that we were in the haunts is outlined below:
Haunted Ark- 5 minute walk through – all indoor
Dark Shadows – 4 minute walkthrough – outdoor
Bio Fear – 4 minutes – indoor walkthrough
Kennyville Cemetery – A 5 minute walk through – outdoor
Mortem Manor – 6 minute – indoor walkthrough
Voodoo Bayou – 6 minutes – Outside walk through
Villa of the Vampire – 6 minutes – indoor
The ticket structure is a little confusing, but because you're one of our loyal readers, we've been provided a special link just for you to get the lowest price of the season at $23.99!
www.kennywood.com/pfn/?promocode=ScareFactor18
With this discount code, the cost drops to $.66 a minute.
The main problem we came across is the wait times for these attractions. Some people were waiting an hour plus to enter a haunt. The lines for the rides, on the other hand, seemed quite short; we walked right onto them as we pleased. Considering Phantom Fright Nights lasts 5-6 hours, there is no way to make it to every haunt if the wait times are that long. A RIP pass would definitely be beneficial. If you purchased general admission and the RIP Seven Deadly Haunt pass for $20. you would pay 49.99 for 36 minutes of haunts bringing the price per minute up to $1.38, which is slightly higher than most general admission haunts in the area.
They do offer military discounts at $19.99. Fright Night season passes are $44.99. RIP add-ons are available as an additional fee to the original ticket price, which provides more time to enjoy everything there is to offer. These have to be purchased in advance on their website.
No matter what you choose the experience of the park in fall is breathtaking and should be experienced. The overall ambiance mixed with the characters can't be beaten. Just don't get too comfortable or the Phantom may keep you forever.
To see all of their available ticketing options, please visit their website. Here are a few of the most common options:
The Seven deadly haunts Pass – Provides front of the line for all haunts, one time for an additional $20.
Unlimited Haunt Pass – Provides front of the line for all haunts as many times as you wish for an additional $40.
Total Terror Pass- Provides unlimited front of the line access for haunts and rides all night for an additional $80.
---
How Did We Get These Scores