Review of Phantom Fright Nights Haunted Attraction
Review of Phantom Fright Nights Haunted Attraction
Review of Phantom Fright Nights Haunted Attraction
Phantom Fright Nights
Phantom Fright Nights is a Haunted Attraction located in West Mifflin, PA.
4800 Kennywood Boulevard, West Mifflin, PA 15122View All Details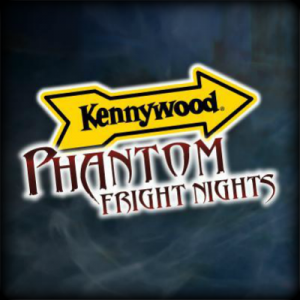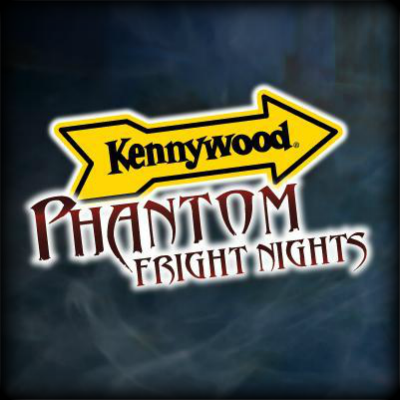 Features:
Free Parking, Restrooms/Porta Potties On-Site, Handicap Accessible, Food/Concessions, Gift Shop/Souvenirs, Optional Games/Midway, "Old-School" (Low Tech), "Hi-Tech" Attraction, You will NOT be touched, Original Characters, Uncovered Outdoor Waiting Line, Indoor/Outdoor Attraction
Team Houdini reviewed this Haunted Attraction on October 5, 2019.
How Do We Get These Scores?

Final Score:

6.91
How Did We Get This Score?

Summary:
Kennywood's Phantom Fright Nights have returned for their 18th season. Kennywood receives a complete makeover every Halloween season morphing into a haunted amusement park with multiple haunted attractions and rides available to get everyone's heart racing. Kennywood lists seven haunted attractions on their site: The Haunted Ark, Mortem Manor, Villa of the Vampire, Kennyville Cemetery, Voodoo Bayou, Dark Shadows and, new for this season, Shady Grove Memorial Hospital. Each haunt offers a unique theme and location in the park. Kennywood also offers a 4-D It movie experience and several "scare zones."
Overall Score for each Haunt:
Haunted Ark – 3.13
Dark Shadows – 4.31
Kennyville Cemetery – 6.05
Mortem Manor – 6.15
Voodoo Bayou – 7.31
Villa of the Vampire – 7.56
Shady Grove Memorial Hospital – 8.2
---
Cast:

5.37
How Did We Get This Score?

In the Haunted Ark, we only encountered two actors again this year. They were lurkers that would come in and out of the attraction.
This year we encountered seven haunters in Dark Shadows. They were all dressed in black to stay with the dark theme and they were your typical jump scarers. They would either lunge toward us or scream as we approached them. This was slightly better than last season.
In Kennyville Cemetery, we came across a variety of undead individuals. Again, all were jump scare actors or lurkers who just walked around or followed individuals. Disappointingly, there were a few actors from last year not in the cemetery, most noticeably the woman in the fountain. This is the first time I have not seen an actor in that area.
We were ushered into Mortem Manor this year by a short heavy fellow in gothic-style clothing. He led us to a door and we felt slightly a fool as we entered and realized we were late to the party. A gentlemen inside with a European accent was already providing his script to a room full of guests. We did not hear his full story, but we heard some of the rules. He was not as entertaining as last year's Dimitri. His clothing was of the gothic era which fit the theme. We quickly noticed a lot of dead spots in the Manor. It wasn't until halfway through that we finally found a vampire-ish individual with gothic-style clothes. No one was located in the kitchen this year. Another actor was in the kid's room, but I only could see what they were wearing. They popped out quickly then retreated back in. A few other bloody individuals popped out of corners and drop-down windows. One individual lunged toward us with a glowing mask and gloves, which was a cool effect, but did not fit the Gothic haunted house theme. There was no other interaction outside of growls and screams. We encountered a total of ten actors this season, which is four less than the year before.
Another returning face from last season was the Voodoo Priest. He was back at Voodoo Bayou with his marionette named Edwardo. He had a similar script as last year, explaining the rules to us in his French accent. His speech lasted three minutes out of a total time of seven minutes. Unlike last year, the cast did not interact with our group. This was disappointing because, last year, we had the most interaction and dialogue with these actors. It again was limited to just growls and screams. There was a large man on stilts and wearing a top hat. The most dialogue was from a lady in black donning voodoo paint on her face asking if I "want[ed] to see her soul slicer" (a knife that sparked on the ground).
In Villa of the Vampire, Iris explained that her master was looking for us to feed on. Her costume was a red medieval dress. We were attacked by thirteen creatures of the night. These were mainly different types of vampires. The dialogue was slightly deeper with, "Where are you going?" "You don't want to go that way!" and, "Let me out," but most were just screamers. This trend seemed to continue as there were five fewer actors this year.
Finally, a new haunt this year: Shady Grove memorial Hospital. It replaced Bio Fear, which was one of the newer haunts at Phantom Fright Nights. But, due to the new Steel Curtain Coaster, Bio Fear had to retire. The actors at Shady Grove were the best we discovered that night. They were great at dipping in and out of scenes and providing lines that helped develop the basic plot of the haunt. Like Bio Fear, Shady Grove is the top haunt at Kennywood boasting eighteen actors with the most interactive and varied dialogue. There were still yellers and jump scares throughout, but the thespianism was much improved.
---
Costuming:

6.77
How Did We Get This Score?

In the haunted Ark, the first actor had on all black and a pig mask reminiscent of Saw. It did fit the "ark" theme, being an animal. The second was a Grim Reaper looking character in all black.
In Dark Shadows, again this year, the haunt was dark… really dark. The only light that was seen was the moonlight as it occasionally peeks in. Between the darkness and the fog, it was really hard to tell what costumes were worn. From what we could tell, they wore all black and some type of masks.
The zombies in Kennyville Cemetery looked like zombies: dark tattered clothing and dead makeup. We didn't notice anything that knocked our socks off, but it did fit the theme. As mentioned, there were some cooler characters missing this year which was a disappointment for our group.
The Mortem family stayed true to its gothic ancestry. There were bloody-faced characters and pale, sun-deprived goths. Most had old Victorian-style garments. One individual who stuck out was the glowing mask character. It was a cool mask, but not for this haunt.
In Voodoo Bayou, not much had changed in the make-up department, which is a good thing. This was one of the most original displays of makeup at the event. The greeter wore the green and black face again this year. A gentlemen on stilts wore an old-time southern suit and top hat. A lady in the spider room had glowing make up. The majority of the inhabitants wore a mix of black and white faces that resemble a skull and dark clothing. The cast had different variations of medieval vampire attire. Corsets and capes, dress shirts and vests. Nothing we had not seen the previous year, but it matched the theme and looked real and authentic.
Costuming was strong in Shady Grove Memorial Hospital. The greeter was dressed in scrubs like a normal hospital. Most of the patients were dressed in hospital gowns and the others were dressed as doctors. Following the storyline, most of the patients were missing an eye or two. Their faces were bloody with eye bandages or dark make up that made it appear they had no eyes at all. The make-up mixed well with the story. There was nothing too extravagant, but everything was fitting.
---
Customer Service:

9.5
How Did We Get This Score?

Since we are native Pittsburghers, we are quite familiar with Kennywood Park. Even if you are not, there is not a person in the area that couldn't give you directions on how to get to Kennywood. Also, a quick lookup in your favorite GPS will provide accurate directions to this historic landmark.
Kennywood Phantom Fright nights has continued it's very strict safety policies. The parking lots are all paved and clearly marked with walkways and crossings. The park is ADA accessible. Upon entering, you will have to empty your pockets and walk through a metal detector. If you have a purse or bag, they will look through it. Once inside, the park is paved with large walkways. The park is kept very clean as individuals constantly patrol the grounds, sweeping up any litter. Bathrooms are abundant throughout the park. The individual haunts had no safety issues that we saw and the rules were explained at the beginning of every haunt. Many exit signs were marked for emergencies.
From the ticket booth to the food stands, employees, and the ticket takers at the haunts were all very nice.
Entering Kennywood into Google will pull up the park's website. Entering Kennywood Phantom Fright Nights into Google will pull up the information for the Phantom Fright Nights event. The website provides info on the event, FAQ's, schedule, and tickets that can easily be found.
---
Atmosphere:

8
How Did We Get This Score?

The atmosphere of the park during Phantom Fright Nights has always been incredible. However, this year it did not seem to be as impressive and "in-your-face" as last year.
The park has been transformed into a Halloween Wonderland with new Halloween colored lighting, fog, and spooky music filling the air. Decorations fill the normally pristine gardens with human remains, tombstones, coffins and more. Even the games and food stands have been altered to give an eerie glow.
This year, Kennywood has four scare zones: The Welcoming, Fear Fest, Gory Park, and Death Valley.
The first scare zone, "The Welcoming," was filled with loads of horrific beings stalking all that enter. Heading down the ramp to the tunnel to Kennywood, we encountered a zombie, a clown, a hooded demon and a red-faced, winged demon in black spandex. Inside, the green, glowing, fog-filled tunnel that we had to get past, two large, hooded executioners, an escaped convict with long, dirty hair covering his face (dragging a body), bloody patients, a green, horned female goblin, chainsaw wielders and, again this year, the shoulder-spiked reject from Kiss. This was definitely the most populated and most terrifying Scare Zone.
Fear Fest is located in the center of the Vampire Villa (Penny Arcade) Kangaroo, some restrooms, and Johnny Rockets. It is a carnival-themed area filled with, you guessed it, clowns. Retaining the same set up as last year, there is a large entrance simulating a "big top" tent, a faux ticket booth, and the center is also decorated like a big top. Animal cages, jack in the boxes, and a horrific game of spin the wheel line the area and fun carnival music hides the true intentions of this circus. If your phobia is clowns, then this is not the area for you! New this year was a show area with an animatronic clown. The downside was that, this year, we counted 4 clowns in the area, two of which were just sitting and hanging out. That is half of what we experienced last year. As we went through, we had zero interaction with the actors.
Gory Park remained the same as last season. It is located in lost Kennywood along the side of the parkway positioned between the Exterminator and Swing Shot. It is a post-apocalyptic setting with an urban city feel. The food stands and games are boarded up, thus providing a more realistic setting. We only encountered one undead individual: a man in a gas mask with a knife and a large man sitting on bench with face paint… we're not sure if he was part of the show. A little further down was a man with a burnt and bloody face alongside a girl with a bloody injured girl carrying a rat. The vomiting zombie prop, glowing containers of radioactive water producing fog and a disgusting, dirty, feces-covered porta potty that shot out bursts of water at unsuspecting passers returned. I had the unfortunate timing of getting soaked with the toilet water.
Death Valley is a Wild West-themed area between Noah's ark and the restaurant, which is now Mortem Manor. The smallest of the four scare zones, we encountered one actor that dressed as a dead cowgirl.
This year outside of the scare zones we hardly saw any actors to interact with, which was disappointing.
Each attraction has its own atmosphere that prepares you for the trek ahead. The Haunted Ark has an amazing entrance, as always, where you enter through a giant, blue whale's mouth. Above it, Noah's boat rocks back and forth waiting for you to stumble through. Outside Dark Shadows, large stone arches and pillars hold back these demonic entities. Kennyville Cemetery added a large cemetery gate to keep the dead inside. Outside Mortem Manor, a grand stone foyer leads to the pale blue lighting that illuminated the long porch surrounding the Manor. Villa of the vampire is a brick castle with flaming lanterns that cast an orange glow on the walkway below. The newest haunt, Shady Grove, appeared the most bare with just a red sign that said "Shady Grove Manor." However, it does reveal a cool secret if you pay attention.
---
Special Effects:

6.53
How Did We Get This Score?

The Haunted Ark takes place in Noah's this year and we were happy to see some additional changes. It felt like these were still very limited or "last-minute" changes, but we did notice a slight increase in the number of bones and bodies mixed in the scenes compared to last year. The Ark is mainly filled with animatronics, black light rooms, strobe lights, spinning tunnels, and other funhouse-type entertainment. The sound effects were that of animals and weird music.
Dark Shadows is not for those with nyctophobia. A large air cannon caused a jump scare for most. There were also strobe lights and a room with glowing skulls that helped camouflage an actor.
The Cemetery had the traditional feel of a graveyard. There were headstones in the grass areas, colored lights illuminated the fog and large mausoleums made us apprehensive as we walked past. A few things were missing this year, such as the statuesque actor, the woman in the fountain and the glowing water in the fountain. A supernatural song danced atop the graves as we went through.
Mortem Manor still had an extreme amount of detail. Some walls were covered in antique wallpaper while others were filled with skulls. One area had pagan symbols written on them. Candles on top of skulls provided little light. Even if we had more light, it wouldn't have helped, as the fog was very dense this year. Each room was decorated appropriately. The bathroom held bodies in a tub and a hilarious constipated animatronic on the bathroom taking a spooky dooky. Paintings of the family members were seen throughout the haunt. The movie-quality sets looked and felt like a traditional haunted house. Strobe lighting and colored lighting provided a peculiar feel. Sound effects such as screams, laughter, growls, whispers, howls, creeks, thunder and more echo throughout the house.
The Voodoo Bayou always provides the most unique setting, but nothing seemed new from last year's incarnation. Walking through the large stone canyon is a unique feeling, as normally water would be ten feet above your head. Speaking about above your head, as we entered, giant snakes flicked their tongues at us. The fog swept around the gorge. The stone walls were covered by vines and brush. Wood bridges with spikes meld with the rocks. Large wooden crates, altars and body parts are scattered throughout. The voodoo decor detail was excellent and created a very unique experience. A drum-heavy soundtrack floated through the chasm.
Villa of the Vampire offers some great special effects in line with the traditional haunted house. Following the same design as last year, we entered the greeting room with Iris. A little foggier than last time, it was still dim and gloomy. Drop-down windows were hidden around the room to startle unsuspecting patrons. The movie-quality set designs are well done with no lack of detail… if only we had a little more time to enjoy them (we were briskly ushered through the castle). The walls felt like stone: cold and rough. The rooms and halls were dim, only illuminated with candlelight. One area had knight armor, lighting the walls with glowing red eyes that danced on the mist in the air. A cemetery was also located on the grounds. Another area housed metal coffins that would bang as if someone – or something – was inside trying to get out. Banging coffins were found in the mausoleum as well. The torture chamber had a large cage with prisoners locked inside. A large tree-looking throne was located in another room. A classical gothic harmony brought the Villa to life.
Shady Grove Memorial Hospital took over as the best haunt at Phantom Fright nights in effects as well. Like its predecessor, Bio Fear, Shady Grove held nothing back. We first entered the large waiting area. Pictures of the anatomy lined the walls. One seemed odd as it said the third eye; this was not your traditional medicine. I did not realize the importance of this as a foreshadowing of the story to come. We traveled through many places that you would find in your normal hospital. However, Shady Grove is not your normal hospital. First, we entered the ER which housed an irrational patient bouncing around. It was set up with hospital gurneys and curtains to separate the beds. Next, we went through the radiology area filled with flashing lights that said "x-ray" as well as x-rays on the walls. Flashing lights along with sirens alerted us of a code blue. Anatomy charts lined the cold halls. We progressed through the surgery unit where a doctor was playing with a dead dummy. It was lying on a medical operating table and its intestines and eyes were pulled out. Another entryway had a bloody nurse screaming at us about paperwork. A security area with a desk and monitors was the final resting place of an eyeless security guard. A break room with tables, a counter, a microwave with a severed head and a surprise in the vending machine provided an interesting scare. The ophthalmology lab had pictures of eyes on the walls, an eye chart, and a doctor who asked if we found the person that took everyone's eyes. The morgue area felt chilly and taps could be heard from inside the drawers that held the recently deceased. Finally, we reached the doctor who has been stealing everyone's eyes.
---
Theme:

8.49
How Did We Get This Score?

The themes remained the same as previous years. We didn't notice any major changes outside of the new attraction Shady Grove Memorial Hospital.
Noah's ark is one of the oldest remaining attractions at Kennywood. The Phantom has possessed Noah and overtaken the ark.
In Dark Shadows, is either your worst nightmare or an extremely basic haunt. It is a blacked-out haunt preying on the apprehension of what lies in the shadows.
Kennyville Cemetery is a classic cemetery inside one of Kennywood's garden areas.
The Mortem Family has taken residence in the Parkside café and a gothic mansion is waiting for new guests.
Voodoo Bayou is still the most unique location for a haunt in Phantom Fright Nights. It is located inside the Raging Rapids water ride. The water has been removed and the fifteen plus feet of rocks surround the bayou.
The vampires have made the penny arcade their new home.
Villa of the Vampire is a redecorated arcade likened to a medieval castle.
Shady Grove Memorial Hospital is located in the pavilion at the back of the park and the inside is designed as a modern hospital. The tortured patients desperately try to escape the doctor who is removing their eyes. It felt a little more like a military hospital or a relief station set up for emergencies, rather than a big downtown hospital. Perhaps I'm just used to the many large hospitals in our area.
---
Scare Factor:

5.46
How Did We Get This Score?

The scares were nearly a carbon copy of last year, but with fewer actors and some good characters noticeably missing. A Big disappointment last year was Noah's Ark as it was almost identical to its normal funhouse set up. This year, a few additional changes were made, but not enough to add to the scare factor. Only two actors and a few bones thrown around the Ark (on this night) was not enough to provide any scares. This one would be good for younger children or those that frighten easily. Other than that, I would not wait in line for it.
Dark Shadows is slightly scarier than the Ark, as total darkness can be frightening for some. Adding thick fog to decrease what little visual ability was available added to the difficulty of navigating the maze. Unfortunately, even with a few more actors than last year providing boo scares, there was still a decent amount of downtime of just walking through the dark, which is noticeable in a 5-minute walkthrough.
Kennyville Cemetery's aesthetics looked wonderful and provided that traditional graveyard look and feel. The lack of original characters and diversity made it feel like we were walking around with background actors. Minimal interaction and a few jump scares left us wanting more.
Mortem Manor's characters did not seem as threatening as last year. The actors provided most of the scares by jumping out at guests. But, they were lacking the interactions and intensity that we really enjoyed in our past visit. The tone of the haunt was still quite enjoyable, but once again, the lack of actors and character development felt bland. There were several individuals just walking past us or staying in the background.
Villa of Vampires provided a few scares more than the rest, albeit they were jump / noise scares. The actors did seem to try harder than the others. The good set design also helped provide the vampire feel. This year, they did have a small climax, unlike the prior-mentioned haunts.
The show-stealer of the night was Shady Grove. With the most actors, best acting and design, it also offered the most scares. It also provided a satisfying finish to the journey. I would like to see the other haunts attempt to reach this level of scares and entertainment.
---
Entertainment & Value:

7.38
How Did We Get This Score?

Kennywood offers a lot of entertainment. Some are included with admission and some are at an additional cost.
You could spend your evening walking around and enjoying all the subtle changes made to the park and counting the thousands of bulbs that were changed for Halloween. You could also play with the roamers in the scare zones. The roamers provided the most interaction out of all of the cast. It was enjoyable watching them go after the more scared individuals. We did notice a shortage of roamers this year compared to last, which was one of the best parts of the park! They also stayed closer to the scare zones without venturing out.
"It" 4-D is included with the ticket price and it's a 4-D movie. Also included in your admission are the majority of Kennywood's top thrill rides. My biggest complaint was the fact that Ghostwood Estates (Kennywood's dark ride) was not open??? Really!?!?!?
The stage by Noah's ark and the Potato patch fries held a magic show, but we did not have time to stop and check it out.
They also brought back the 15-minute escape room: Raina's Trap Escape room. This time, it was located to the right of Thomas Town. If you lose, Raina gets your soul!
There was plenty of food to take in that night at an additional cost. Kennywood also offers games of skill at an additional price to see if you can win a stuffed animal or other prizes. We counted five games that night. We did not attempt any because we are horribly bad at carnival games.
Kennywood packs in a ton to see and do in one night. Seven haunts and eighteen rides are all included in your admission. The total amount of time it took to walk through all the advertised haunts (not including wait times) was 39 minutes. At the general admission price of $32.99, that's 1.18 minutes per dollar, which is above average for what we typically see.
The amount of time that we were in the haunts is outlined below and in the order that we feel you should see them (scariest to most boring):
Shady Grove – 7 minutes – indoor walkthrough
Villa of the Vampire – 6 minutes – indoor
Mortem Manor – 6 minute – indoor walkthrough
Voodoo Bayou – 6 minutes – Outside walkthrough
Kennyville Cemetery – 5-minute walk through – outdoor
Dark Shadows – 4-minute walkthrough – outdoor
Haunted Ark- 5-minute walk through – all indoor
The ticket structure is a little confusing, but because you're one of our loyal readers, we've been provided a special link just for you to get the lowest price of the season for general admission to Phantom Fright Nights 2019 at $26.99!
https://www.kennywood.com/pfn?promocode=ScareFactor
Kennywood – Phantom Fright Nights
Discover a day of unforgettable fun at Kennywood, one of the oldest and most beloved amusement parks in America! From thrill seekers to tiny tots, Kennywood has 31 major rides that combine the best of old and new for a day of family fun.
Click Here for a Special Discount!
With this discount code, the entertainment is 1.44 minutes per dollar!
The main problem we came across is the wait times for these attractions. Some people we spoke with were waiting over two hours to enter a haunt. Considering Phantom Fright Nights lasts 5-6 hours, there is no way to make it to every haunt if the wait times are that long. An RIP pass would definitely be beneficial. If you purchased general admission and the RIP Seven Deadly Haunt pass for $29 you would pay $61.99 for 39 minutes of haunts. We did notice this year that more people were in the VIP lines than last, but we still waited no longer than 10 minutes. This way, you can enjoy some riding and dining.
To see all of their available ticketing options, please visit their website. Here are a few of the most common options:
The Seven deadly haunts Pass – Provides front of the line for all haunts, one time for an additional $29.
Unlimited Haunt Pass – Provides front of the line for all haunts as many times as you wish for an additional $40.
Total Terror Pass- Provides unlimited front of the line access for haunts and rides all night for an additional $80.
Even with the shortage of actors and acting ability this season, Kennywood phantom Fright Nights has a lot to offer. It is always a fun time with friends and truly wonderful to see the amount of work put into transforming Kennywood into a haunted theme park.
Don't get too comfortable, though… the Phantom is always looking for new friends!
---
How Did We Get These Scores