The Scare Factor Podcast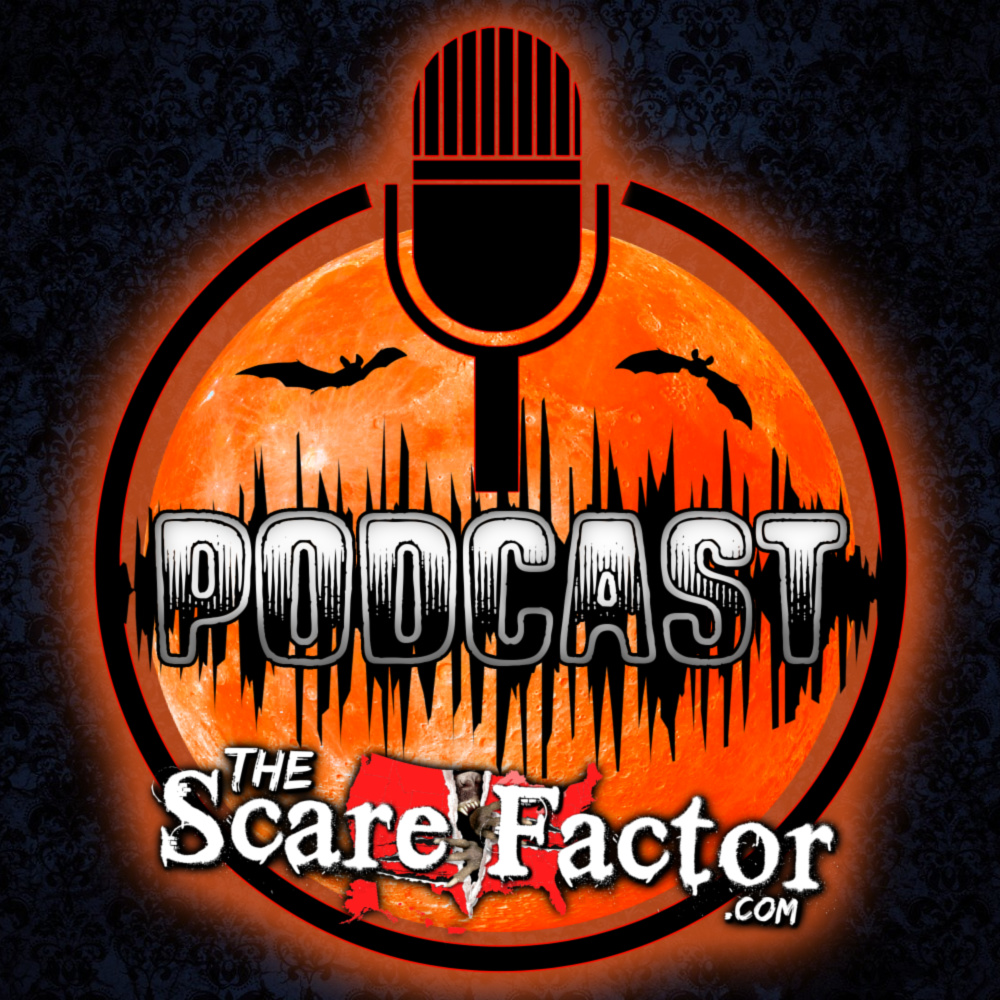 Show Description
Terror in the Corn Interview, Haunt News, and New Review Teams
---
This week, we'll hear from one of our brand new review teams for 2022, Tyler & Nora cover some national haunt news topics, and Andrew brings an EXCLUSIVE interview with Terror In the Corn; our #1 Rated Haunted House in 2021!
Interested in becoming a Scream Team for TheScareFactor.com? Check out the Teams page on the website to see if we need coverage in your area:CLICK HERE
The Scare Factor is a Halloween haunted house review website and directory. All of our podcast episodes, in-depth haunted house reviews, and a directory of all North American haunted attraction are right here on our website!
Links:
The Scare Factor: https://www.thescarefactor.com/Terror in the Corn: https://www.terrorinthecorn.com/Team Graveyard Shift: https://www.thescarefactor.com/teams/team-graveyard-shift/Thirteenth Hour Haunt: https://www.thirteenthhourindy.com/Piney Acres Haunt: http://www.pineyacresscreamfarm.com/Superior Haunted Trails: https://www.superiorhauntedtrails.com/A Brush With Death Haunt: https://www.thescarefactor.com/haunted-house-directory/indiana/a-brush-with-death/Grim Trails Haunt: https://grimtrails.com/American Horrorplex Haunt: [Press Night Sign-Up Form]Irvington Asylum Haunt: https://www.thescarefactor.com/haunted-house-directory/kentucky/Irvington-Asylum/Legend at Pope Lick: https://mostfunyoueverhad.com/outpost/Kings Island Haunts: https://www.visitkingsisland.com/events/haunt/Jail of Terror Haunt: https://www.facebook.com/Jailofterror/Hershey Park Haunts: https://www.hersheypark.com/explore-the-park/halloween.phpHalloween Horror Nights: https://www.halloweenhorrornights.com/Netherworld Haunt: https://www.fearworld.com/House of Spirits Soiree: https://houseofspiritssoiree.com/seattleNightmare Factory Haunt: https://sites.google.com/osd.k12.or.us/nightmare-factoryHaunted Attraction Network: https://www.haunt.news/ or https://hauntedattractionnetwork.com/
---
Show Credits:
Hosts: Tyler & Nora Proffet, Bryan Oates, Tiphennie Yao
Produced By: The Scare Factor, LLC
Post-Production By: Bryan Oates
Copyright: The Scare Factor, LLC
Music: They Come At Night by Shane Ivers – https://www.silvermansound.com