Ravens Cross Haunted Village – Full Review
Ravens Cross Haunted Village is a Haunted Attraction located in Cave City, KY.
907 Mammoth Cave Road, Cave City, KY 42127View All Details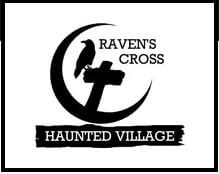 Features:

Free Parking, Restrooms/Porta Potties On-Site, Food/Concessions, Gift Shop/Souvenirs, Optional Games/Midway, You may be touched, Original Characters, Covered Outdoor Waiting Line, All-Indoor Attraction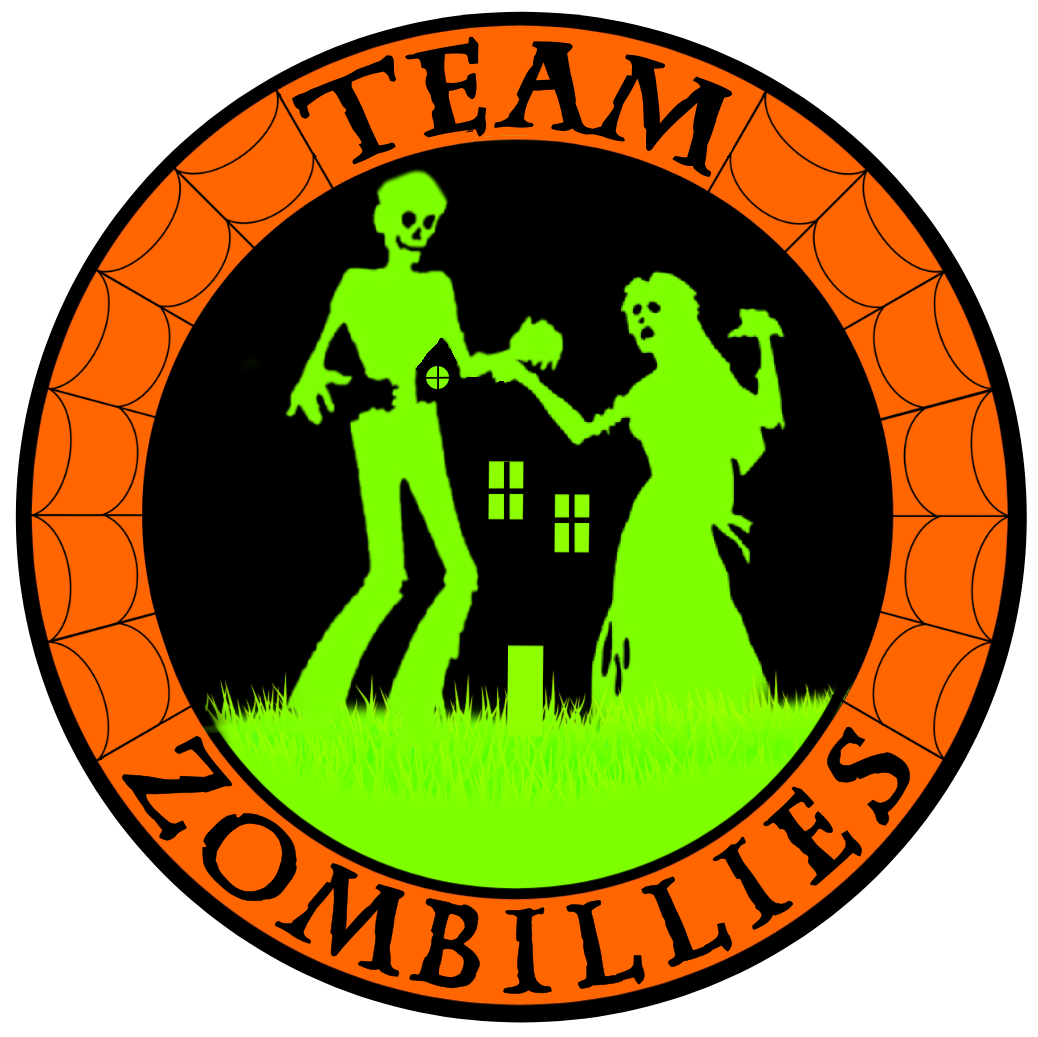 This attraction was reviewed on September 30, 2017 by Team Zombillies.
How Do We Get These Scores?

Final Score:

7.97
How Did We Get This Score?

Summary:
Raven's Cross Haunted Village is now in their 2nd season for 2017 and this marks our first visit to the newest haunt in South-Central Kentucky. After speaking with one of the owners to get some background knowledge of the attraction, we learned that they actually live in Alabama and have been travelling up here on the weekends to build, which is an accomplishment all on its own! Located in the heart of the tiny Interstate tourist town of Cave City, this haunt is housed in some authentic, yet freshly-aged buildings that once served as 'Huckleberry Hill Village' (for you local history connoisseurs). Now these rustic structures serve as the cottages of the village of Ravens Cross (and they're creepy as Hell).
In summary, this is an old-school haunt that takes you back to the 1300's… during the peak of the black plague. The land has been swept with sorrow, sickness and death and madness prevails as the people desperately search for a way to stop its spread.
'Be wary as you enter the Raven's Cross; half of you are already dead… you just don't know it yet!'
---
Cast: 7.25
How Did We Get This Score?

On any given night, a minimum of 30 paid cast members roam the plagued village of Ravens Cross. Considering this haunt's length, that is usually a great number to have from our experience. Although, we did notice that there were quite a few scenes with multiple actors and others where we didn't see any all. We also noticed a mixed bag of dialogue usage. Some used generic phrases, such as 'want to play,' 'move along' or incessant screaming (which made it hard for us to hear what some of the others were saying), while others used authentic, theme-related or demanding dialogue, such as the brutes that wanted to rid us of our infection, the necromancer and one particular child who told us to 'burn in Hell!'
Of these, the necromancer was undoubtedly the most interactive character at the haunt. We hope you like seeing dead things because he stopped us and made sure we got a good look at all of his contained creatures and experiments, including a human heart that he was able to salvage. The priest in the first room was also believable and helped set the tone for the entire attraction. He spoke with such sincerity that he truly made it feel like what we were experiencing was real. Still, each of the village people were insane in their own way and it was apparent that the majority of them had all turned on one another as a result of the pestilence. They don't trust anyone passing through their village, so don't say we didn't warn you!
---
Costuming: 7.38
How Did We Get This Score?

With the theme set in the early 1300's, the need for period-correct costumes is a must and, by and large, this crew has succeeded in developing that type of look for their characters. On a medieval scale, wardrobes ranged from worn and tattered, cloth-like material on some of the villagers and assailants to finer shirts and dresses on those who weren't quite 'as' infected looking, all the way up to a fairly elaborate robe, plague mask and axe, as seen on one of the last characters in the haunt. Makeup was minimal, but good on the ones we saw wearing it and several masks were used too' especially on a few of the more aggressive actors.
---
Customer Service: 8.94
How Did We Get This Score?

The village is rather hard to miss, but just in case you want to know what to look for, they had a large sign by the highway and two lighted, ghostly figures at the entrance to the parking lot. Not only do they have these signs out, but the village itself was very easy to spot from the road due to how well-lit it was. Plenty of free parking was available along with some portable restrooms in the parking area for your convenience.
The ticket booth was marked and easy to spot. It is a separate, small, cottage-looking building with a steep roof sitting in front of the village. Just follow the purple rope lights! After purchasing tickets, be sure to get your picture taken by a friendly, third-party photo company. Upon exiting the attraction, we made sure we stopped by the photo tent to get a copy of our mugshots. Pictures can be purchased as low as $10.00 each for a larger, framed print or a keychain! The haunt has a good-sized gift shop that we recommend everyone check out too. Inside, they had haunt memorabilia including $12.00 Ravens Cross T-shirts, tank tops, Ravens Cross shoes, custom movie paintings, collectible figures, drinks and more! All of the staff that we encountered were very friendly and willing to answer any questions that we had.
It was evident that customer safety was in mind here. Everywhere we walked outside was lit very well and, inside the building, there was railing in areas where it may be needed. We still recommend navigating these old buildings carefully and especially on the stairs because we did receive a scare while walking down them. Several groups had to be escorted out during our visit and it appeared that the staff did so as quickly as they could. During this time, one of the younger actresses did a good job at resetting and getting back in character for us so we could go through her scene again.
While we waited, there were quite a few spooky things for us to take pictures of! Two queue line entertainers interacted with us, trying to creep us out next to the graveyard before we entered. Keeping an eye out for them and taking in all of the cool sights helped pass the time during our wait in line.
---
Atmosphere: 9.17
How Did We Get This Score?

Oh, was the atmosphere at Raven's Cross awesome! The village reminded us of something that had been pulled directly from a Harry Potter movie! While we traversed the exterior of this attraction, we truly felt as if we stepped into part of Universal Studios. Flaming columns, lots of haunt symbols and logos, a wheelbarrow full of body parts, burning straw bales, and a deadly horse and carriage were just some of the things that greeted us as we made our way to the queue line.
As we got in line, we quickly realized we were next to the village cemetery and not everything in that cemetery was dead! Two roaming zombies emerged and mingled with the crowd, staring at us with hungry eyes and expressionless faces the entire time we waited. There were also a lot of screams and maniacal laughter coming from within the cemetery inside and the village walls, leaving us to wonder why such horrid sounds were being made.
---
Special Effects:

7.31
How Did We Get This Score?

Raven's Cross is more of an old-school haunt with authentic, village decor and rooms that showcased a lot of death, sickness and destruction. We stumbled upon several freshly dead and very realistic bodies, a hallway with many hands sticking out from the cracks and many specimen jars full of REAL dead things, including an opossum head, a snake and a heart!
When it comes to artificial sounds and lighting, the village was rather quiet and consistent on the inside. Being an actor-driven haunt, the real screams, cries and yells of the characters are what filled the air through several portions of the haunt instead and the path was adequately lit for most of the way.
Scene detail varied quite a bit on the night of our visit. Sets such as the opening church scene and most of the areas where 'the bad guys' were present were highly detailed and very realistic! Though, there were several transition areas that had only been partially decorated, which really gave us an 'unfinished' vibe. The 'swamp' effect was very unique; so much, in fact, that we've only seen this type of effect used in one other attraction (and it's about 8 hours away from here). Ravens Cross also has a 'slippery slope' that you'll need to descend in order to make it all the way through!
---
Theme:

9.75
How Did We Get This Score?

The year is 1349. The village has been overcome by the black death. Everyone is sick. The Necromancer and surgeons have been conducting radical experiments on bodies – both living and dead – desperately trying to thwart the spread of the insatiable plague. But now, the villagers have had it. They've changed. These once friendly and welcoming people have turned against one another. Do you dare to brave the plague and discover what's really going on in the haunted village of Ravens Cross?
We began our journey in the Chapel of Doom where a priest informed us about what has become of the village. He explained that the reason for the plague is unknown. The residents wonder, has the sickness been brought on by something they've done? He went on to warn us that, for those who are pure, you may be fine after venturing through the village. But, for those of you who are not, what you may find will haunt your nightmares for a very long time! Heed the warnings and be prepared to experience the estranged village that was once a peaceful and happy place.
Because the theme is explained in the first room before stepping foot into the village, visitors are aware of what they are seeing. However, the theme was followed so well at times that we probably didn't even need to know what was going on to get the general idea. As we made our way through, we did come across several villagers who were sick and beaten down by the plague. We also came across a lot of frenzied folk who demanded our blood, organs and other body parts, which showed their demand to feed on the unsick.
---
Scare Factor:

6.96
How Did We Get This Score?

Raven's Cross takes a slightly different approach to scaring their guests than what we typically experience. There are no clowns, chainsaws or most of your common phobias here. Instead, there is sickness, torture and death' lots of death!
Some well-hidden wall surprises and other hiding spots startled our group on several occasions. Demanding dialogue kept us on edge (when used) and we also came across some very tight places. Parts of this attraction may take you out of your comfort zone all on their own!
While we were inside the haunt, we watched two groups get escorted out because they couldn't make it all the way through. We aren't sure why one group had to leave (scaredy cats?), but the other one had a member that was particularly uncomfortable about proceeding through one of the haunt's 'tighter' elements. We also watched ANOTHER group enter during our wait that came right back out after one of the first rooms! Later, we realized this group had split up and the bravest of the two went through the haunt while the other stayed outside waiting for them. In the areas where the two groups had to be led out, we aren't sure if this had any effect on what we experienced, but we know at least one actor and actress went out with them to ensure they were being cared for.
The finale of the attraction was a bit confusing to us and consisted of several actors singing 'ring around the rosey.' This scene didn't really seem to match the rest of the haunt, so we were a bit surprised to find out that this was, in fact, the end of the haunt. In hindsight, we suspect this was intended to represent us dying from the plague.
---
Entertainment & Value:

7.03
How Did We Get This Score?

General admission to journey into the 1300's and experience the black death will cost you $15.00 per person… and possibly your good health if you're not careful! It took our group about 14 minutes to tour the village, which brings their MPD (minutes of entertainment per dollar spent) to 0.93 which is a fair bit below the average of 1.5 that we see most often. Considering the diversity of this attraction, the overall atmosphere and intensity level inside, we feel this is still a good price for what you will get!
We did visit the Village on their second weekend open and have no doubt that they will only continue to get better as the season progresses. Each group that we saw exiting had smiles on their faces and were laughing, showing that they had a good time. As mentioned above, some were too terrified to even make it that far! If you are looking for a haunted house with an authentic-looking setting that offers something quite a bit different from other haunts in the surrounding area, then be sure to pay them a visit! Just don't touch anything… or anyone. You wouldn't want to catch the plague, now would you?
---
How Did We Get These Scores

Promo Images:
Click to Enlarge
---
Guest ReviewsGuest Average: 9.58 out of 10
Jimbo – 10/10 – October 18, 2019It was like nothing I have ever seen! You could go through it 100 times and never see all of the …show more details! My group spent an hour talking about the different things we saw inside and I immediately wanted to go back because I apparently missed a bunch of stuff. Scary throughout with zero dead spots! And it's indoor so weather didn't knock us out! We will be back this year. Who knew something like this could be found in Cave City, Kentucky?
Misty Roberts – 10/10 – October 27, 2018Amazing! The amount of details is movie set quality and the actors/actress are trained to scare you. …show more Plenty of scare factors in unpredictable places.
Roddo – 10/10 – October 27, 2018Excellent Attraction Cant wait for this years event Love the story line, and the atmosphere sets you …show more up for he scare. Awesome Sauce !!!
---
Past Awards
---
2022 Awards
Headless Horseman (Given by: Team Enchanted Seance)
---