Reapers Revenge – Full Review
Reapers Revenge is a Haunted Attraction located in Scranton, PA.
460 Green Grove Road, Scranton, PA 18447View All Details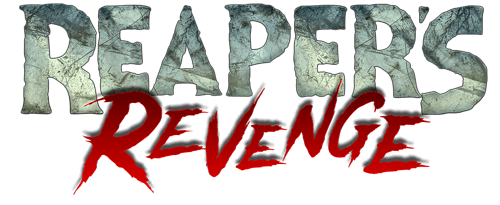 Features:

Paid Parking, Restrooms/Porta Potties On-Site, Food/Concessions, Gift Shop/Souvenirs, Special Events, "Hi-Tech" Attraction, You may be touched, Movie Characters, Original Characters, Uncovered Outdoor Waiting Line, Indoor/Outdoor Attraction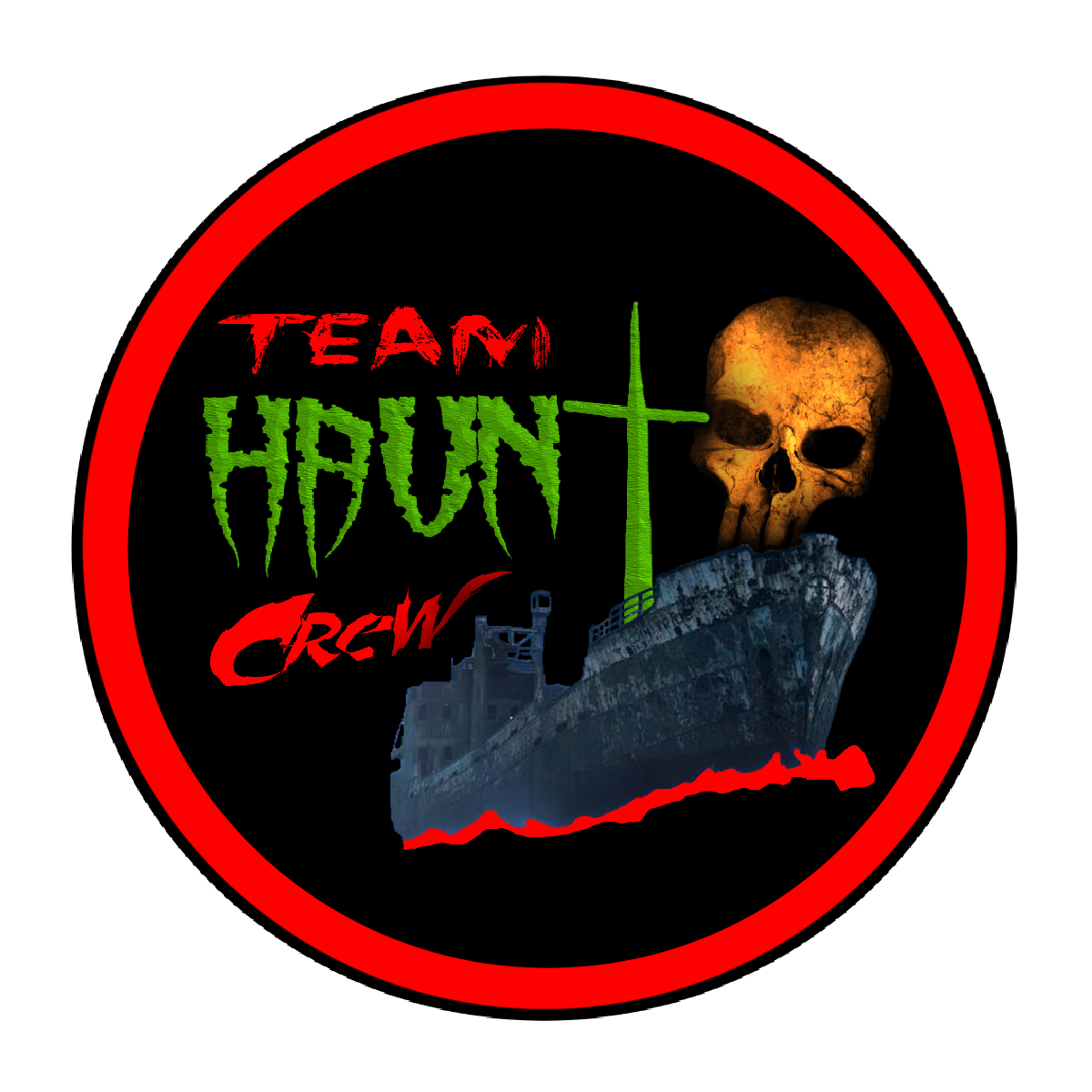 This attraction was reviewed on October 12, 2019 by Team Haunt Crew.
How Do We Get These Scores?

Final Score:

9.41
How Did We Get This Score?

Summary:
Looking for one of the best nights of frightening Halloween fun you'll ever experience? If you're headed for Reaper's Revenge then you're on the right track! At Reaper's Revenge there are bursts of fire, audacious interactions, exceptional sounds (that you will not only hear, but feel in your soul), and a titanic number of actor based scares to go around! The owner of Reaper's Revenge is very particular about the experience provided to guests. He wants to ensure that everyone gets the same caliber show every night. You will receive the same quality show whether attending Friday, Saturday, or Sunday, and whether you go early, mid, or late in the season. Attention to detail is prevalent throughout, from the entrance through to the final terrific scare. Even the timing for each section of the hayride is precisely calculated so that you will never see another group while enjoying the experience.
The Haunted Hayride is actually split into two sections, which helps with the flow of guests while traversing the haunt. There are many stops during the hayride, where you will experience many different scenes portraying a wide range of scenes containing a variety of dark and twisted characters. There are even some new and unexpected scenes containing rather disturbingly warped versions of once beloved characters, that may have you thinking twice about them from now on. Once off the hayride, everyone progresses through the next attraction known as the Dark Carnival, after which the hayride is boarded once again for the final stretch that leads to where the Reaper will ultimately have his revenge!
The Lost Carnival is just as advertised in the name, a carnival lost to the ages, but not completely abandoned. Within the grounds of this macabre locale you will be entertained by the souls of the damned lost within the carnival. These depraved clowns will have you wishing you hadn't stumbled upon their eternal place of unrest!
After you have exited the second half of the Haunted Hayride you head for the entrance to Pitch Black. Anyone entering this attraction will see a whole new side of dread' wait, did I say see? No, no, no… you won't be seeing anything! It is completely dark inside this disturbing labyrinth. Although you will get to feel plenty of questionable things, unknown sources reaching out to touch you, and hear a plethora of mind boggling sounds.
Once you have reached the outside world again, it is time to enter Sector 13. If you thought it was bad getting through a maze in the dark, just wait until you experience the madness and mayhem of this baffling attraction! What appears to be a post-apocalyptic safe haven is, in fact, not a safe haven at all! Good luck getting away from Mongo!
---
Cast: 9.44
How Did We Get This Score?

Reaper's Revenge contains over 180 actors every night. This doesn't even include all the support staff, security, makeup artists, attraction managers, and queue entertainers. From the moment you walk onto the grounds you are welcomed with a deluge of people. Each of the four separate attractions has a host of actors spread throughout. Some of the actors will give you but a quick scare, while others will linger and interact with you for an extended period of time. Even in the transitional zones, actors work hard to keep you engaged and make the transitions as seamless as possible. For example, between the final two haunts, you are invited to play popular carnival games. While this attraction is jammed packed full of actors, it never feels as though you are being constantly bombarded, as the actors are well spread throughout, allowing patrons to let their guard down just a little.
The entire cast did an amazing job staying in character, with one exception. There was a moment during the Haunted Hayride where several riders noticed one of the cast sit down and whip out their cell phone after the wagon had passed. This was, however, the only letdown to the otherwise fantastic cast. During the hayride, all of the scares were appropriate given the scenery, with some actors giving a cringe-worthy performance by twisting and cracking themselves so loudly that everyone gasped. Even when not seen, as in Pitch Black, the actors go above and beyond to startle you, disorientate you, and creep you out. Even the haunt's lone victim portrayed her role very convincingly, as did those torturing her.
At several points during the various attractions, there are places where actors stop the group from proceeding. These line stop actors help to prevent the formation of a continuous conga line and ensure that everyone has a chance to experience all that Reaper's Revenge has to offer. Even during these pauses the actors keep everyone entertained and distracted creating space between groups. During the Lost Carnival, for example, the ringleader slammed his cane down to stop everyone in their tracks, and then proceed to have a wonderfully unique conversation with each group.
In terms of interactivity, the Lost Carnival and Sector 13 brought their A-game. This isn't to say that Pitch Black and the Haunted Hayride weren't interactive ' they were! At one point during the hayride, two actors decided one customer looked especially tasty and, without hesitation, attempted to drag him right off the wagon. They almost succeeded!
The nature of Pitch Black does not really allow for any lengthy interaction with cast members. This did not, however, stop the unseen actors from doing their best to keep everyone off kilter and wholly creeped out. It should be noted, there was an addition to Pitch Black at the beginning that allowed for a 'stage setting' narrative, which the actor nailed perfectly.
The Lost Carnival had plenty of opportunities for you to stop and interact with the cast. One demanded to see our tickets in order to enter the fun house. She was eventually kind enough to allow us entrance to the fun house, even though we didn't have the right ticket, but only as long as we did not let anyone know. Another actress got one of our group members to pause for a game of ball pitch where the innuendos were relentlessly funny.
Sector 13 is where the interactions between actor and customer truly shined. Guards yelled at us, we were decontaminated by crazed scientists, held down on exam tables, and orderlies ordered us into cages! Throughout the entire attraction we were separated from one another, turned around, confused, and ultimately given singly unique experiences. Even the props used by the actors added to the narrative, were creative, and occasionally added an unexpectedly bloody twist to an already gruesome scene.
The principal actors usually had great lines. As mentioned above ringleaders regaled us with tails, line managers demanded nonexistent tickets, and all of the dialogue was appropriate given the situation (and ages of guests). For sure, there were the non-talkers and creepy stares, but even those were appropriate placed. After all, no one expects Jason Voorhees to vocally threaten you, but one does expect Freddy to assault you verbally and haunt your nightmares.
All in all, this haunt was packed with a wide variety of monsters, mutants, demons, clowns, and other things that go bump in the night. There are even many larger than life scares, where cast utilize props to make themselves much larger than they would normally be. Though, some of the actors are able to rattle your cage all by themselves without the assistance of props ' looking at you Mongo!
Haunted Hayride(9.58)
Lost Carnival(9.38)
Pitch Black(9.4)
Sector 13(9.44)
---
Costuming: 9.36
How Did We Get This Score?

You wouldn't think a haunted attraction needs a full beauty salon, but with 180+ actors on site at Reaper's Revenge every night, they have that and more. Okay, so maybe 'beauty salon' isn't exactly the best way to describe the costume and makeup room seeing as it could be a horror scene all its own in the haunt. There are 15 stations spattered with fake blood, makeup, prosthetics, and wigs. Additional stations are dedicated solely to things like airbrushing and blood application. There is also a room that is designated strictly to storing masks. This haunt carefully plans for each and every actor to be in full costume, makeup, and hair just before opening. While many times you only get to see the details of an actor's costume briefly, and in moments of fear, Reaper's Revenge has no problem providing you the time to fully take in and observe an actor's mask, prop, or costume.
Haunted Hayride (9.3)
From dirty, torn, and tattered clothing used on zombies, to the iconic blades of Freddy Kruger, the costumes, makeup, and masks were exceptionally detailed. The Haunted Hayride contained a variety of classic Halloween and original characters. Michael Meyer's adorned a dirty, pale, white mask, and his rugged dark overalls that were torn and tattered. Samara from 'The Ring' wore a tattered, long, white nightgown that portrayed a look of innocence while her long, black hair covered her malevolent pale face which provided a spine-chilling vibe. There are even some new characters with creatively designed costumes that will have your head spinning.
Lost Carnival (9.64)
Clowns, freaks, and carnies. Each clown had a unique, individualized costume, makeup, and/or prosthetics that suited the characters they portrayed. While this haunt may not make everything in-house, they do make sure that everything blends together so well that it certainly feels bespoke. Even the ringleader and ticket saleswoman had intricate costumes that were both garish and shabby, or exactly what one would expect to find in a haunted carnival! Makeup on the non-clowns was overdone, which seemed to enhance and hammer home the theme.
Pitch Black (8.5)
Take the name of this haunt literally. Costumes, masks, and makeup could not be seen with a brief exception at the beginning, where you will be hassled by a perturbed custodian.
Sector 13 (9.55)
If you would like to know what people would look like in an apocalyptic nightmare, then step right in. Many of the actors were dressed in futuristic military garb, because one would expect the military, or what passes as it, to be the last bastion of civilization when the apocalypse hits. Full military fatigues, helmets, and combat boots enhanced the intimidating appearance of these characters. Of course, this apocalyptic nightmare would not be complete without the obligatory scientist gone mad, that just makes things worse and adds to the torture, whom is decked out in a not-so-white-anymore, blood stained lab coat. Lab personnel and 'survivors' also had complete costumes from head to toe. There is not a moment to rest with all the action taking place, so it is understandable that some patrons may miss a few of the intricate details of the casts costumes. Of course there are some details, like insectoid dagger-like arms that are very difficult to miss!
---
Customer Service: 9.72
How Did We Get This Score?

Reaper's Revenge was a breeze to locate. Signs were posted miles away that direct you to this haunted attraction. GPS took us right to the main parking lot. The main parking lot appeared to have ample space, however, there are two additional parking lots for overflow set up for the attraction's busier nights. Parking does cost $3.00, cash only.
While this attraction is not ADA compliant, the staff will do their best to accommodate anyone with disabilities. It is appreciated that someone with disabilities interested in experiencing Reaper's Revenge, please contact the attraction in advance by calling, sending an e-mail, or via Facebook messenger, to check on availability and work out details for a visit.
When entering the attraction you are required to sign a release form. There are plenty of warning signs that are placed at every entrance. As you get further in line, a clever video will further explain some of the more unique rules, including the standard, 'while you may be touched by the actors, you should not touch the actors'.
There are EMT's on-site every night that the attraction is open. In addition to this safety precaution, all managers are CPR and First Aid Certified. Security is easily visible throughout the grounds and prior to being granted admittance, everyone passes through a security checkpoint. The focus on security and safety of all patrons is highlighted within the Pitch Black attraction. We were informed that the interior of the attraction is coated in a non-toxic flame retardant liquid, that they perform regular fire drills, that in the event of a fire or other emergency all lights automatically come on, and the actors are trained to guide everyone out in under two minutes. Needless to say, Reaper's
Revenge takes safety very seriously.
Most of the staff was helpful and professional. We did feel that those in charge of loading the Haunted Hayride wagons were trying to load a few too many bodies into too small a space. Our team was crammed in like sardines on the wagon which, unfortunately, prevented any ability to turn around so as to fully enjoy the show. While action does take place on each side of the wagon (and of course, on the wagon), it did seem as if there were more sights to be seen on the right side than the left, which had us craning our necks to see. We do, of course, understand that the attraction needs to move as many patrons as possible through at a time in order to reduce time spent in queues. We did feel that a couple less people per wagon would have been beneficial or possibly improving on the directions given by staff to the riders to ensure that everyone has equal space. Those at the front of the wagon seemed to have some room to move, while those in the back were shoulder to shoulder.
The website for Reaper's Revenge is easy to navigate and has some nice graphics including enticing video clips of the attraction that automatically play in the background. There is a menu with options for purchasing tickets, reading information about the individual attractions, directions, frequently asked questions, and much more. One of the best features is the color coded calendar which easily informs potential customers of the busiest, most crowded nights and slowest, least crowded nights of the season. There are also links to the attractions Facebook, YouTube, and other social media pages.
---
Atmosphere: 9.5
How Did We Get This Score?

There is no possible way for anyone arriving at Reaper's Revenge to be oblivious to that fact that this is a haunted attraction. We would be hard pressed to find another attraction with quite as much atmosphere. After parking and getting through a security checkpoint, patrons will pass through an enormous metal and stonework gate, beyond which is a long pathway lined with torches that leads to the main ticket booths and common areas.
While waiting to purchase tickets there is the scent of a campfire wafting through the air along with the billowing fog that lingers all around, produced by the 40+ fog machines around the property. Once beyond the ticket booths you enter the common area, welcomed by a large blazing bonfire surrounded by benches, ambient music, picnic tables, bundled corn stalks, and a large stage where a variety of free entertainment is provided. Even the garbage bins are painted orange with jack-o-lantern faces on them. Several photo op locations are spread around the common area and we saw at least four different characters roaming around entertaining guests waiting in queues, as well as anyone seated around the bonfire or at tables, no one was safe from these eerie creatures!
Within the queue that leads to the hayride, there is a large movie screen that was playing clips from episodes of 'The Twilight Zone'. Further along this queue is additional free entertainment provided by an extremely talented magician and then beyond that is a spectacle known as Hillbilly Karaoke! The best queue entertainment was provided by the undead looking and quite talented, Joseph, the Magician. He truly amazed our group with his card tricks and left us stumped on how they were performed. These added extras make for welcome distractions that help to pass the time on nights when the time spent in line gets long.
There are also food stands where customers can purchase something to eat prior to or after exiting the attraction. There are many items to choose from that range from cheese steaks to pumpkin funnel cakes. Just behind the food stands is the exit of the final attraction where you will find a booth that hands out blue and red tokens. On a table there are canisters labeled for each of the attractions and you are asked to vote on your favorite attraction with the blue token, and pick which you thought was the scariest with the red token.
Overall, we feel that the atmosphere at Reaper's Revenge is phenomenal! Even the Sector 13 attraction added to the atmosphere outside its walls. Atop the walls were guards carrying rifles with green laser pointers that they pointed around the crowds in lines and common areas. The pyrotechnics were also used in adding to the intensity by having a sporadic eruption of a towering 30 foot flame rising above Sector 13. The culmination of all these features created an incredible anticipatory sensation unlike any other!
---
Special Effects:

9.34
How Did We Get This Score?

Reaper's Revenge is chocked full of amazing special effects that will amaze anyone that dares to enter. There are several animatronics in use throughout the attraction which are utilized as distractions. These perfectly placed animatronic distractions allow the actors to take advantage of the patrons momentary, awe struck stares, so that they can jump out and scare you more effectively.
The sound tracks heard throughout Reapers Revenge are created by the talented management. Due to the creativity of these soundtracks, you will not hear them, or anything quite like them, at any other haunt. They strive for perfect ambient sound that will encompass spectators and provide an amazing show unlike any other. We were informed that they really want the sound to be a major part of the attraction that will help customers to become fully engrossed in the experience. To obtain this there are 35 separate surround sound systems in use with massive subwoofers that help you not only hear the sounds, but feel them as well. We are talking about 200 thousand watts of sound in use across the entire attraction every night!
Do you like fire? How about great towering eruptions of flame!? Reaper's Revenge has you covered! The pyrotechnics truly made this attraction stand out from other haunted attractions that we have been to. There are two professional pyrotechnicians employed at the attraction. They have a monumental task preparing and maintaining everything involved. They even ended up having to reduce one of their effects because when they set it off, it actually created a sonic boom that would rattle windows over a mile away!
Aside from the sound systems and pyrotechnics, Reapers Revenge also uses 40 fog machines, fog bubblers, 4 projectors, lazers, and even a snow machine, which is a new addition this season.
Haunted Hayride(8.89)
The hayride is where most of the pyrotechnics really shined, enhancing the overall experience of the ride, and providing many moments of unexpected eruptions of fire! At the very start of the hayride there was a gateway we stopped at to hear a skeletal beings warning of horrors within. Unfortunately, this was one location where the loud sound that is strived for was somewhat overpowering. This was because we were not able to hear what the skeletal gate keeper was saying over the ambient soundtrack, as the two soundtracks meshed together. It may have been better to have the ambient soundtrack slightly lower than the voice audio so that the dialogue could be understood.
Lost Carnival(9.48)
You feel as if you are walking back in time. As you make your way through the Lost Carnival, you will see decrepit carnival rides, games, food stands, and a scary looking fun house. The owners of this attraction keep their eyes open year round to acquire antique carnival rides that help to provide a unique and authentic abandoned 1920's carnival feeling, even if they have to drive hundreds of miles to pick up the items, and those items come with 'some assembly required'.
Even the sounds that we heard throughout the carnival were spot on, enhancing the overall authentic feeling of being at a carnival. As we progressed through the carnival, we heard 1920's era carnival music distorted to add another eerie touch. While inside the funhouse, we heard a continuous annoying squeaking sound as if someone were torturing a rubber duck. Of course, there were also the intermingled screams of terrified guests reaching our ears amongst all the creative sound effects.
Not only did this attraction include touch, sights, and sounds, but it also included smells. You can definitely smell cotton candy wafting through the funhouse.
Pitch Black(9.53)
Pitch Black took away one major sense, which is obviously, sight. This haunted attraction really had travelers relying on their tactile senses, as you could not see a thing, and had to feel your way through! Actors would pop out of nowhere and took great delight in frightening you half to death! Be prepared to be grossed out by some questionably textured things on the walls.
Sector 13(9.5)
In this post-apocalyptic, mutant world, you get to see some really interesting and creative props such as real radiographs, dirty bathtubs and showers flowing with toxic green water, and guards toting rifles with laser scopes. While walking through this haunt, you will notice many disturbing scenes that would make any guest uncomfortable and feeling vulnerable, such as filthy examination tables and horrific instruments of torture. The running water scenes were really quite unique adding to the overall creep and disgust vibes. This is something you are going to have to experience for yourself!
The sounds you hear in this 'safe haven' are loud sirens blaring, the whirring of helicopter blades, guards yelling commands, and an automated message on a repeating loop explaining the crisis of the situation. Of course, you also hear the screams of the terrified visitors before having the daylights scared out of you. This haunt even added a brief opportunity for you to look down upon all the scenes of horror and add to the chaotic frightening atmosphere.
---
Theme:

9.33
How Did We Get This Score?

The themes for each of the attractions are vastly different from one another. This provides for a good variety throughout your time spent at Reaper's Revenge. Within each attraction the themes are excellently portrayed. While proceeding through the attractions, there is never a moment where something suddenly snaps you out of the atmosphere of the theme due to some misplaced prop or ill-fitting set piece. The themes themselves are fairly self explanatory. The Haunted Hayride really has no specific theme that carries from beginning to end, but rather consists of several scenes each having their own separate themes. The Lost Carnival… yup, you got it… demented… creepy' sadistic' clowns… at a doomed carnival just waiting to mess with you and drive you loony. Pitch Black, easy' there are no lights! Good luck finding your way around. Finally Sector 13. The way this attraction is designed truly immerses you into an entirely different world.
Haunted Hayride(NA)
The haunted hayride is classic Halloween entertainment. Decorative set designs and recreations of iconic movie scenes give a truly terrifying experience to riders. You will see ominous glowing pumpkins, candle lights floating in mid-air, and eerie red eyes staring at you from deep within the woods. If you love horror movies, then you are in for a wonderful treat. You will meet iconic characters such as Jason Voorhees, Micheal Meyers, and Samara from 'The Ring', which have been staple characters at Reaper's Revenge for many years, however, there are now some newer characters that will blow your mind away.
Lost Carnival(9.1)
The Lost Carnival is an abandoned 1920's carnival which has been left to rot. Souls of the damned and forgotten have festered here for decades. Now they have returned, not only to reclaim their carnival of nightmares and torment any who stumble upon the carnival grounds, but also to make you a permanent addition that shares their horrible fate. This theme is carried on throughout with many great visuals and costumes.
Pitch Black(9.53)
Pitch Black is set inside a light bulb factory which was closed and abandoned after a terrible industrial accident in the 1920's, which killed most of the workers. Apparently every light bulb in the place must have been destroyed as well because now the entirety of the place is completely enveloped in inky blackness. Just because you can't see what's lurking in the dark, doesn't mean you're safe. Are you brave enough to venture into the dark?
Sector 13(9.35)
Finally! You made it to the safe haven, known as Sector 13, in this post-apocalyptic world! The further you venture into this safe haven the deeper into trouble you get. Around every turn and through every doorway, there unfolds infinitely more terrifying horrors to behold. Will you be able to find a safe escape? Or will you end up being the next snack for the mutants?
---
Scare Factor:

9.32
How Did We Get This Score?

Haunted Hayride(8.93)
Before you board the Haunted Hayride haunt goers were given the opportunity to wear a glow necklace if they do not want touched. Be warned, if you didn't wear a necklace, actors are not afraid to grab your arms, ankles, hair, or even take a bite out of you. Some actors even took enjoyment out of caressing riders faces. All of this lead to some really terrified riders reaching for other people's glow necklaces. The actors did their best to target men and women alike with a wide variety of jump scares and scenes that built up the tension. The hayride had a strong final scene that really showcased the Reaper taking his Revenge! You really ought to hang on for this part!
Lost Carnival(9.2)
The Lost Carnival used animatronics effectively as a distraction, this made it so that actors could set up the true scare! Clowns popped out of nowhere and of course when a big red button has a sign reading, 'Do Not Push Button', naturally someone pushes the button leading to some interesting surprises! At one point, a member of our team was completely taken off guard by a stuffed animal that wasn't just stuffed with cotton fluff! Everyone in our group received an equal number of scares, allowing everyone an opportunity to have a different and unique experience. The ending to this attraction is relatively new and delivers more than a few unexpected bumps in the night.
Pitch Black(9.78)
With complete and total darkness this haunt can paralyze you with fear! Wait, what was that wet slimy thing? Not being able to see what you're touching (or what's touching YOU) definitely increases the terror and leads to this attraction being one of the most terrifyingly exciting experiences we have ever encountered. There were many times where someone would jump due to being startled by not knowing what just grabbed them. If we were going the wrong way, an actor would take ahold of us, spin us around and send us off in the right direction, or at least what we assumed to be the right direction. It was exceptionally easy to be taken off guard within this attraction. The glow light necklaces, that some weaker willed patrons wore, were collected when exiting the hayride just prior to entering Pitch Black, eliminating the no touch option which had some customers weeping. Needless to say, nothing was predictable because it was impossible to see anything coming or even have a guess at what to expect next!
Sector 13(9.35)
Sector 13 had to be the most uncomfortable attraction offered at Reaper's Revenge. This place has a way of making you feel beyond uncomfortable, but vulnerable and submissive. You are commanded to comply with orders and are separated from your group, multiple times we might add (that is if you ever get a chance to rejoin your group!) The loud sirens and occasional bursts of a 30 foot blaze of fire only added to the chaos. Everyone in our group had a completely different experience here at Sector 13. Some members were thrown in cages and others were left watching the terror unfold. There are a great variety of scares as well as innumerable instances of gross-out scares. This attraction really strived to target everyone in a unique way providing everyone with a unique experience. Unfortunately, we did miss out on several of the extra interactions that you may encounter. We knew that someone may be placed on an exam table, locked in a cage, trapped in the morgue, or any of several others. Sadly, timing was not on our side and we only experienced the cage. While knowing that these added opportunities are there to assist in providing each of the guests with totally different experiences all happening at the same time, we did wish that we could have experienced more than one of these extra interactions
---
Entertainment & Value:

9.34
How Did We Get This Score?

Let's start with the hard numbers. Reaper's Revenge costs $45 for a regular admission ticket, $70 for the VIP ticket. In exchange, you get over an hour and forty-five minutes of scares spread over four distinct attractions that are enjoyed linearly. This leads to an average MPD (Minutes Per Dollar) value of 2.33 for the regular admission ticket or 1.5 MPD for the VIP ticket. Given the large well-trained cast, intricate props, costuming, and scare factor, we can say that this haunt is very much worth the cost of attendance. The ticket prices seem to be in line with what other haunts are charging, if not giving you a slightly larger 'bang for your buck.' It does not matter which day during their season you decide to attend because it will be the same quality show every single night. There are even opportunities for you to print out coupons for $5 off on Fridays or $10 dollars off on Sundays located on their website providing an opportunity to see the same great quality show for a discount by attending on nights that are not as crowded as Saturday nights.
While on the topic of discounts, we also wanted to point out that Reaper's Revenge offers a special Military discount of $5.00 off purchase of a single ticket. There are also two Military Family Days with a special discount of $10.00 off each ticket purchased – maximum of 6 tickets. You can also keep an eye out on Groupon for other special deals and promotions.
New, for the 2019 season, is the option to purchase a Behind the Scares Private Tour. This new special will set you back $150.00, however, you will receive a 2.5 hour behind the scenes daytime tour, as well as a VIP Ticket Package, interviews with staff, cast, the owner, and a Reaper's Revenge T-Shirt. The schedule for this tour states that arrival is at 4pm and the tour begins at 4:30pm and runs to 7:00pm. There is a half hour break and then the schedule states that the live show is from 7:30-9:30pm. All in all this adds up to about 4.5 hours of entertainment. So if we were to estimate the MPD value, it would be around 1.8 MPD.
We also have to talk about the line and queue entertainment. The line at Reaper's Revenge can be long. On their busy nights, or 'red nights' it can be extremely long. As the quality of the show is always the same, patrons should review their website and plan ahead. If you absolutely do not want to wait in a long line, look for a Friday or Sunday opportunity, but avoid the 'red nights.' Fortunately, they do not leave you in the dark (until Pitch Black). We counted at least four actors walking the line seeing what scares they could offer. In addition to the general actors, the line had four dedicated entertainment opportunities: a movie being projected on a large screen, hillbilly karaoke, a stage where a dance group was performing, and a magician. The magician specializes in card magic that we found highly entertaining.
This 65 acre attraction sits atop a mountain, and it uses all 65 acres. The hayride is long and even some of the transitional areas have scares or spooky backgrounds to keep everyone entertained. The other three attractions are large, though very compact with transitions that make sense and fill otherwise 'dead space.' Having gone to Reaper's Revenge several times over the past 8 years, we can certainly say that the amount of empty or 'dead' space has drastically dwindled over those years, only increasing the value to the end user. Locals and future haunt goers can look forward to upgrades almost every year… and perhaps a long awaited fifth attraction!
---
How Did We Get These Scores

Promo Images:
Click to Enlarge
---
Guest ReviewsGuest Average: 10 out of 10
Stephanie Hutchinson-Seraydarian – 10/10 – October 28, 2023This was my first experience at Reapers Revenge. However, I have allowed my children to previously …show more experience your amazing attraction. I was genuinely unsure what to expect since I have never been to a large scale haunted event such as this previously. I was impressed. The costumes were stellar, those in costume acted the parts perfectly, there was everything from bone chilling fear to a tiny bit of quitcky humor & the entire property along with each indoor attraction looked eerily real to include smell. When it came time to enjoy the last attraction, I was chilly and ready to have a bite to eat beforehand. Low & behold, not only was I shown where to warm up next to the comfortable large bonfire, clearly being safely monitored and kept up on by one man on staff who can take care of those heavy logs for the fire. I also want to share the helpful zombie man out side of that last attraction who made sure I had my tag stamped for reentry and pointed me in the right direction for delicious food. I also need to mention, I ran into some "difficulties," when entering the very first enclosed attraction. All was going great until I came around a corner and was surprised by the turning cylinder thing and QUICKLY had to turn around & began pushing through a line of people in my attempt to escape. Upon seeing that cylinder thing I immediately did NOT FEEL OK. Unbeknown to anyone, I am an epileptic & HAD to exit. I am sharing this b/c upon seeing me trying to escape through the crowd, the Big Scary Clown Man gained my attention ever so gently and assisted me out this back entrance. I avoided a seizure and have a very blurred memory of the few minutes from the giant cylinder to me exiting that attraction. BUT, I have a very clear memory of two people. One being the Big Mean Clown is he was this Big Sweetheart Clown that I can't thank enough for noticing me panicking for reasons unknown and graciously helping me "escape," WHILE continuing to still be MEAN clown to all other patrons. I remember hearing him speak abruptly to others as he gently spoke to me while he helped. The other person was this beautiful young girl who was called over to help deal with me. SORRY EVERYONE! She stayed with me while my heart settled down and my nervous system also calmed down. She brought me over a bottle of water. She communicated with others colleagues to help find my friend who had moved on to the next event. BTW- If she could live there, I think she might lol. Honestly, if you see and application come through for a girl named Jen with dreadlocks- that's her! She is a HUGE FAN! This employee not only stayed with me, she then walked with me off the beaten path, as much as possible, to the next event, to wait for my friend. I am very grateful for both their help and kindness. The wonderful experience began with our initial interaction when we were getting passes that we thought might actually be irretrievable. They didn't allow that! Instead, they went above and beyond at the ticket booth and helped us retrieve those online passes with no attitude, no conflict, nothing negative at all. Instead, the start of this experience at Reapers Revenge was set up to be MAGICAL & regardless of the personal hiccups that are never enjoyable, the trip ended in the gift shop with the same woman who was working along with the muscle man at the ticket booth to start. She kindly spoke with us on our way out, sharing some "how to work for your venue information" with my dear friend along with lots of other helpful tips. Just one more kind staff member interaction. Evaluation: BEAUTIFUL PROPERTY & PLACE :TO INCLUDE VENUE SET UP, VARIOUS ATTRACTIONS, AMAZING PROPS & COSTUMES ENTIRE STAFF REGARDLESS OF POSITION WAS CAPABLE, KIND, & ALL DID A GREAT JOB (actors, parking lot, security, sales…) THE ENVIRONMENT WAS CLEAN, WELCOMING & FAMILY "PEOPLE"FRIENDLY
Tyle – 10/10 – October 26, 2018This was my first every 'contact' haunt and everything thing from the hayrides to sector 13 was …show more amazing love every second of the experience. The hayride was entertaining and actually scary, usually haunted hayrides don't but it got me a few times.I got to say the lost carnival was prob the weakest to me still enjoyed the scenery,Then came pitch black omg that was the scariest thing I ever experienced when people say that the actors where going to grab you legs THEY WILL. I'm not going to say anything else but like what most people say it's the best dark maze out there I've experienced so far. Then there sector 13 and I loved this one it was my fav that night.I got put on the table and messed with they pulled out a staple gun and at got to me. Then the locked me in a cage for a good while. I got to say this is my favorite haunted attraction I ever did and I'm glad I took the two and half hour drive to get there, I would recommend his attraction to anyway and don't where the heckles that ruineds the fun. Looking forward for next year
David Storm – 10/10 – October 13, 2018Definitely wanna go back this year!!!!! I actually got scared too! I usually dont. Definitely …show more recommend to anyone.
---
Past Awards
---
2020 Awards
Most Authentic Circus (Given by: Team Cleaverland)
Most Jaw-Dropping Effects (Given by: Team Cleaverland)
---
2019 Awards
Highest Rated Haunt in Pennsylvania (Given by: Team Haunt Crew)
Scariest Haunt in Pennsylvania (Given by: Team Haunt Crew)
---
2018 Awards
Highest Rated Haunt in Pennsylvania (Given by: Team Old Crow Hollow)
---