Rutledge Corn Maze – Full Review
Rutledge Corn Maze is a Haunted Attraction located in Olympia, WA.
302 93rd Ave SE, Olympia, WA 98501View All Details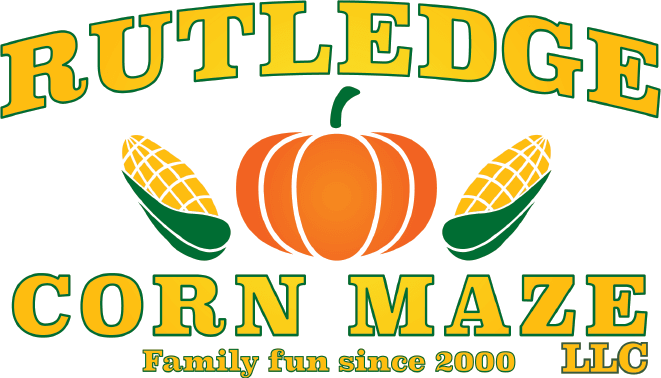 Features:

Free Parking, Restrooms/Porta Potties On-Site, Food/Concessions, Gift Shop/Souvenirs, "Old-School" (Low Tech), You will NOT be touched, Uncovered Outdoor Waiting Line, All-Outdoor Attraction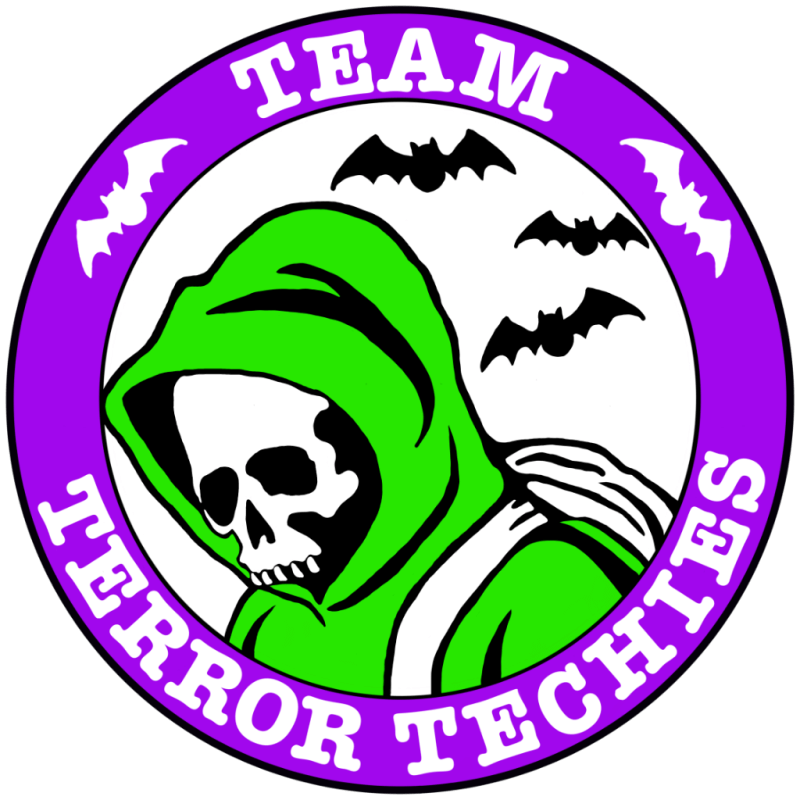 This attraction was reviewed on October 24, 2020 by Team Terror Techies.
How Do We Get These Scores?

Final Score:

6.64
How Did We Get This Score?

Summary:
Rutledge Corn Maze is located in Olympia, Washington and they open a Haunted Maze each October. The Haunted Maze is an old-school corn maze haunt with a spirited cast. Rutledge Corn Maze has a unique two path, non-scare maze which is included with your admission to the Haunted Maze. (This year's corn maze theme was the regionally appropriate BigFoot.) They also normally host a zombie paintball experience that was closed this year but is planned to return in the future. Our team had a good time going through the Haunted Maze.
---
Cast: 8.65
How Did We Get This Score?

The chatty cast in the Haunted Maze were a highlight of our experience. There were enough actors to keep things moving. This haunt relied almost entirely on actor-driven scares. The actors mostly stayed in character but every actor was very interactive. Most of the actors played around with our responses and did great with their improv throughout their scenes. It made us want to respond to them and try to be creative with our responses. Even despite our occasional cracks at them, they all responded brilliantly.
One of the clowns burst out of the corn scaring one of our teammates then proceeded to follow us for some time while throwing out short little zingers as others from our team egged her on. This continued until we ran into the large toy blocks, where another actor flopped out from behind them, and our clown disappeared. It was a really effective team scare.
There also was a butcher that was offering up some 'Papa's Meat'. When we responded that we didn't know what he was talking about, he explained that it was Daddy's Meat but that was too weird so he was trying Papa's Meat instead. When we passed him turning the corner out of his scene, he started shouting 'Daddy's Meat! Get some Daddy's Meat!' Apparently, Papa's Meat didn't have the same ring.
---
Costuming: 5.4
How Did We Get This Score?

The costumes were low quality or thrown together with street clothes. The masks worked to where every actor could speak through them just fine but they were not particularly realistic or unique. There were hardly any scenes (which we will talk about a little later) so the characters were mostly random. There were a lot of clowns with a variety of other characters peppered in.
---
Customer Service: 7.15
How Did We Get This Score?

Rutledge Corn Maze had an easy to get to the location that our GPS sent us to directly. It wasn't hard to find parking and there seemed to be a lot of available parking. The ticket booth staff was great and extremely helpful. After the ticket booth, however, there was very little to direct us around and the midway was extremely dark. We had to take a guess as to where the corn maze was. There is a huge unlit sign at the portal that we passed up and wound up looking at every fire pit for the maze entrance.
It is fairly easy to find information about the Haunted Maze and daytime activities on their website. The Haunted Maze doesn't have much of a social media presence but you can find a lot of information through the farm's social media pages. We purchased a ticket for admission to the haunted maze which also included admission to the corn maze – a happy add-on that we figured out at the ticket booth but wasn't listed anywhere on their website.
---
Atmosphere: 6.13
How Did We Get This Score?

The location was very obviously a corn maze with fire pits. There was very little Halloween feeling throughout the midway. Once we were in line for the Haunted Maze, there were large palisades with paintings of menacing clowns, a character legally distinct from Jason – the name tag even had a different name, and a huge open mouth skull. There was no music in the queue line at all. There were a couple of line actors who came out every hour to circle the queue line before retreating into the corn, but their interaction with the crowd was fairly minimal.
---
Special Effects:

3.52
How Did We Get This Score?

This definitely was an old-school haunted corn maze. The effects were a variety of off-the-shelf props and Halloween scene decor. There were a couple of sound effects but no overall ambient sound throughout the haunt: The toy blocks played clown-y type music; a couple of effective car horns in the corn; Ace of Base in chainsaw alley. The maze was in a relatively condensed area to where you did get noise bleeding from other areas in the maze that helped fill in the dead spaces between actors.
We went past a meat counter with the butcher, a graveyard, and a sizable clown area. There also was a hallway of randomness near the end next to the chainsaw clowns that just basically was a funnel to set up patrons for the chainsaw scare. Since most of the haunt was just corn, it proved to be a fun playground for the actors even despite the emptiness.
---
Theme:

N/A
How Did We Get This Score?

This attraction didn't seem to follow an overall theme.
---
Scare Factor:

6.62
How Did We Get This Score?

A couple of our teammates jumped at the well-timed actor entrances. One actor got one of our teammates and the rest of the cast seemed to attack at the opportunity. However, they still tried to hit everyone in our group. The fact that all the scares were human-driven made our experience more specialized. Since there were very few sets and a whole lot of corn, it was somewhat harder to tell where in the corn an actor was going to pop out from.
Even when one of the chainsaw clowns popped out at the beginning of the chainsaw alley, noticing that we were not reacting much to his chainsaw, he just popped back into the corn. The group ahead of us were runners so both clowns went after them, leaving us relatively unscathed.
---
Entertainment & Value:

8.9
How Did We Get This Score?

The general admission price for the Haunted Maze is $21 and also includes the non-scare maze with that price. It took us 15 minutes to go through the Haunted Maze. This haunt is .71 minutes per dollar which is around the average in our area. The ticket for haunted maze also included the 45 minute no-scare maze and the midway. We felt that admission to both attractions, which were a part of the same ticket price, was generous and provided a good evening of entertainment.
This was the first season that any of us ever heard of Rutledge Corn Maze and we were excited to visit a new haunt in our area. Despite its flaws, we left the haunt with big smiles on our faces and excited at what we had seen. The cast did a lot to save the experience and we just know that a bit more polish and investment is all it is going to take to turn this into a great haunt. We loved visiting and are excited to see what they cook up in the future.
---
How Did We Get These Scores