Sasquatch at Escape the Netherworld – Full Review
Sasquatch at Escape the Netherworld is a Escape Room located in , .
2076 West Park Place Blvd, Stone Mountain, GA 30087View All Details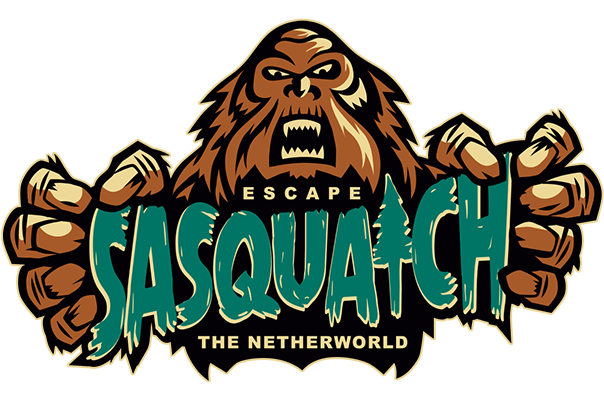 Features:

Free Parking, Restrooms/Porta Potties On-Site, Handicap Accessible, Gift Shop/Souvenirs, "Hi-Tech" Attraction, You will NOT be touched, All-Indoor Attraction, Family Friendly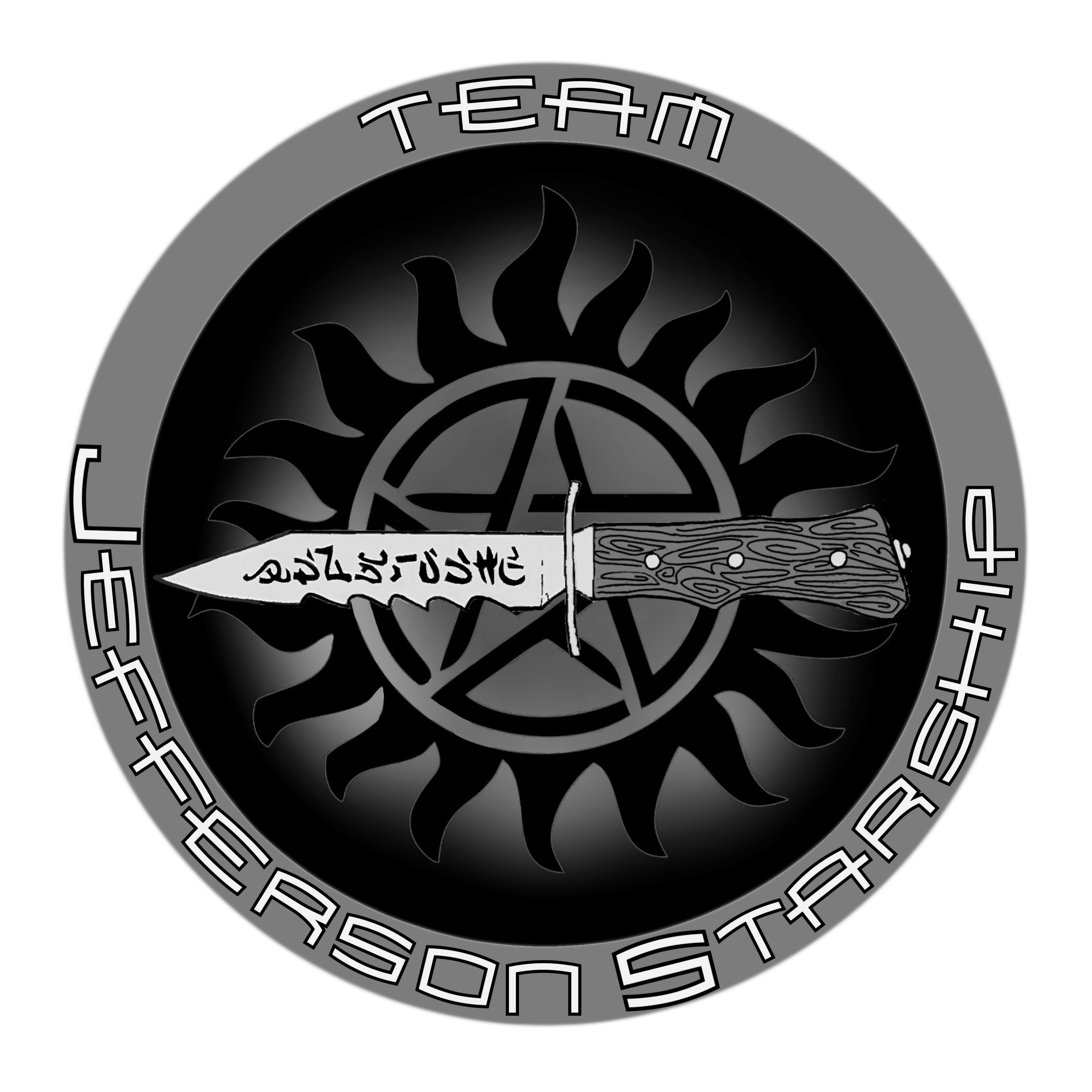 This attraction was reviewed on March 2, 2019 by Team Jefferson Starship.
Final Score:

8.92
Summary:
At Escape the Netherworld (EtN), we were able to view the skill of the Netherworld crew up close and personal as we tried to escape an enraged Bigfoot while trapped in a secluded cabin when we took on the escape room called Sasquatch. We escaped, but only barely.
EtN bills itself as a family-friendly extension of the Netherworld Halloween haunted attraction. Sasquatch is certainly more welcoming, but if you've got someone in your group (like we do) who gets startled by jump scares, then Sasquatch is certainly going to provide you some entertainment when things surprise them.
Sasquatch exhibited the high-quality detail that fans of Netherworld are used to, which also served as great examples of escape rooms for those of any experience level. Sasquatch might be a better option for a group without a lot of escape room experience.
Sasquatch is a very immersive environment more akin to a 'traditional' escape room experience. Guests have little connection to the events, but are trapped in a scenario with limited time to survive. That said, Sasquatch hits all the notes of a traditional escape room – a variety of types of puzzles, locks and clues combined with the detail and storytelling that only pros like Netherworld can bring. A lot of the tasks in Sasquatch are physical puzzles to figure out and codes to unlock things – great examples of multi-stage puzzles to get clues and locks open.
---
Atmosphere & Customer Service: 9.42
The outside of the new Stone Mountain location for Escape the Netherworld is rather nondescript. There are plenty of signs to point the way to the doors which open into a replica of what might be called a fancy hotel lobby. The small puzzles offered here are a nice little warm up, but there's very little in the lobby that contributes to the Bigfoot theme to come.
Still, the lobby is a beautiful example of the attention to detail that the EtN crew puts into everything that they do. Chairs and couches provide a place to calm your nerves and the friendly staff can easily carry on a conversation about the escape rooms, the Netherworld haunt, or the local surroundings. A wall of lockers is available, tucked under the stairs, so you can keep your phone, jacket, purse, or any other items you don't want to bring in with you safe.
A briefing room holds a short video to set the scene for your escape room as well as a chance to meet with your game master. Like the lobby, the briefing room is a great example of detail and set design with a few small touches hidden among the rest to tie into the Sasquatch theme.
Sasquatch is wheelchair accessible, but there are a couple of puzzles that will require someone to stand up or reach down into things that might be difficult for someone seated.
---
Immersion: 8.25
When you visit Escape the Netherworld, you're going to enjoy yourself, no matter your skill with escape rooms. The rooms are filled with floor-to-ceiling props with a high attention to detail. Everything from realistic rugged walls, all the way down to the smell of the distant pine trees made Sasquatch a great experience for us.
Sasquatch was rounded out with well-thought-out lighting and sound effects. There were sounds to get you into the setting, like roaring monsters just beyond the walls (geared towards setting you in the scene, as well as being entertaining).
Sasquatch at EtN featured a creative storyline that gave guests a reason to want to solve the puzzles of the room. Like many 'standard' escape rooms, Sasquatch was a typical 'you're locked in with limited time' scenario with the danger – in this case – coming from the titular named creatures lurking beyond the doors and walls until we solved all the clues to figure out how to calm them down so that we could escape.
This room was very immersive – decor, sounds and scents all worked together to create a realistic experience that is not to be missed. If you enjoy amazing set design like some of our team do, then you'll want to include Sasquatch on your to-do list when you next visit the East-Atlanta, GA area.
---
Gameplay: 9.04
The Sasquatch room at EtN was filled with codes. While we did find a lot of locks and a few puzzles, the hidden codes of what may have been the cabin's previous paranoid inhabitant were baked into the setting of the room.
Escape the Netherworld gives three 'official' hints per game, but sometimes the game-master (as the voice of a nearby ranger) will offer up other little helpful tidbits. Too, every ten minutes, we could hear the roar of a nearby bigfoot echoing through the room. This not-so-subtle reminder of impending doom was a nice touch that helped to keep us on our toes.
Our game-master for Sasquatch was heavily involved and seemed an interested party in experiencing the game with us – not just an ambivalent clue-giver. Like the other rooms of EtN, we got a reusable LCD sketch pad in the room to jot down clues or keep notes. We found it very very helpful to keep track of some of the more complex codes and puzzles.
Like other rooms at Escape the Netherworld, Sasquatch is listed for a maximum of 8 players. We tackled it with four players without too much difficulty, but more would definitely be an advantage so that more puzzles could be teased out in a quicker time frame. We just did squeak by under the clock's timer with but a couple of minutes to spare.
There are some puzzles that are tucked into awkward places where not everyone can approach them at the same time, but with the sheer number of puzzles, codes, clues and locks spread around the room, we didn't find this to be too much of a hindrance.
---
Entertainment & Value: 8.95
Escape the Netherworld is reasonably priced considering the level of skill and the amount of detail poured into its rooms. If you want a private room, you'll need a minimum of 4 people with $35 each. Individually, you can take your chances with a max group size of 8 for only $28 per person.
We would like to see a list of the difficulties or escape rates for the rooms; things like that help bring out our competitive spirit. Also, there isn't a leaderboard displayed on-site. We do enjoy those, so it was a bit disappointing to not have them, but overall, the gameplay was worth not having the thing to help goad us on our way.
Other than returning to do the other rooms, there's not much else that EtN has to offer repeat customers With the high detail in the rooms, it would be moderately easy to swap out some of the smaller puzzles, but there's not much to change the storyline or overall room. Fortunately, now that the Netherworld team owns their own location, there are plans in the works for additional rooms to be built. We expect that they will keep expanding and building more amazing escape rooms, and hope to see another in the next year.
Another great thing about Escape the Netherworld is that they have a group room and a Monster Museum. The Museum is only $5 per person and has a few rooms with displays of costumes and props from both famous movies and productions, as well as from past years at Netherworld. If you like movie memorabilia or costuming effects, this is a delightful add-on.
---
How Did We Get These Scores