ScareHouse – Full Review
ScareHouse is a Haunted Attraction located in Tarentum, PA.
2012 Butler Logan Road, Tarentum, PA 15084View All Details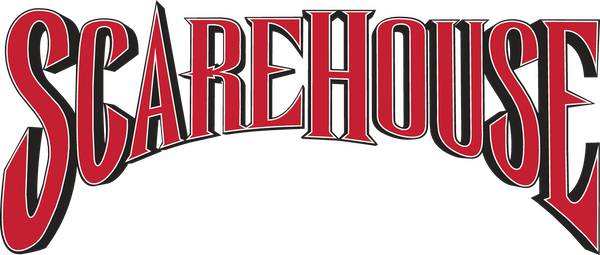 Features:

Free Parking, Restrooms/Porta Potties On-Site, Food/Concessions, Gift Shop/Souvenirs, Optional Games/Midway, "Hi-Tech" Attraction, You will NOT be touched, Original Characters, Indoor Waiting Line, All-Indoor Attraction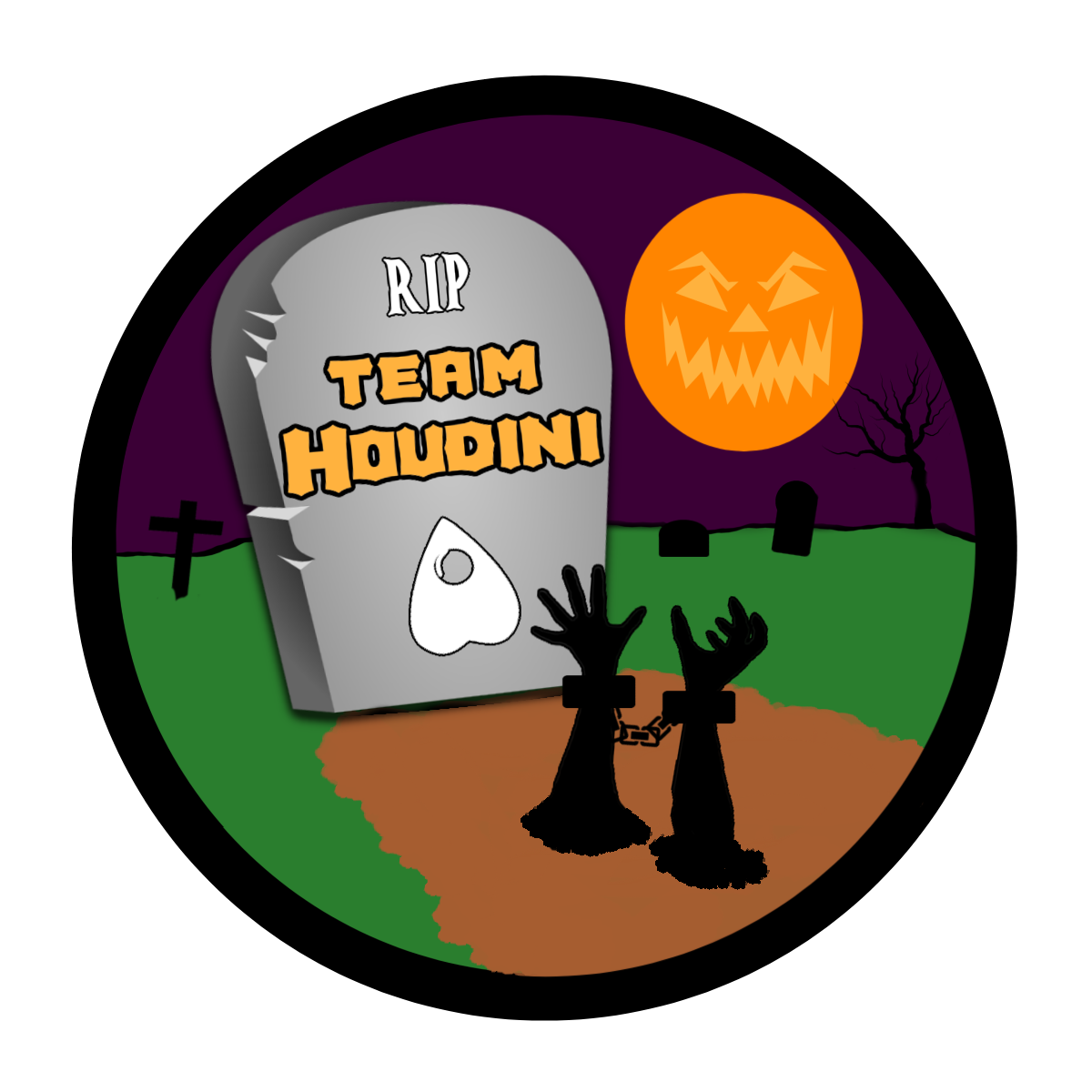 This attraction was reviewed on October 15, 2021 by Team Houdini.
How Do We Get These Scores?

Final Score:

8.16
How Did We Get This Score?

Summary:
The Scare House is celebrating its vicennial anniversary as it enters its 20th haunt season. Starting back in 1999 in Etna, across the street from its previous iconic home, it was an exciting, and cinematic new haunt, unlike most haunts I had seen at that time. I remember my friends from high school and I enjoyed it so much, that as soon as we finished the tour we went back in line to do it again, and that has only happened once in 25 years. From the start, Scarehouse has been something special and like many haunts, it has had its ups and downs but it always adapts, improves, and became one of the most well-known haunts in PA.
After a hiatus in 2019, to move to a new location, and a conservative show in 2020, due to Covid, Scarehouse is back, with some familiar faces and some new surprises.
---
Cast: 7.68
How Did We Get This Score?

We were glad to see an increase in actors this season and the removal of the plastic curtains that blocked them from customers last season. Trust me we appreciated the safety with Covid last year but we are happy to see things getting back to normal if that can exist in Scarehouse.
Scarehouse featured approximately 34 actors and actresses with little downtime between interactions. Throughout our journey, we encountered demented demons, ghoulish ghosts, creepy clowns (Creepo is back!), the unruly undead, a brash bum, nightmarish nuns (this brings back my catholic school days), and even a brass bunny, who has been a constant at Scarehouse. We were surprised to see some returning favorites for the 20th season, as mentioned Creepo is back as well as Delirium.
Most of the acting involved jump scares as the actors would scream or hit things suddenly with minimal dialogue. There was not much direct interaction with the characters as Scarehouse focuses on quick sudden bursts of fear, then the spirits are gone much like real-life ghosts' I imagine. The dialogue we heard, which was difficult because of how loud everything was, varied. A young girl invited us to 'play with some dolls,' a woeful woman was upset, she scolded us for not 'cleaning the kitchen and bringing in our plates,' a vampire flamboyantly said 'found you,' another gentleman asked us to 'join his experiments.' As we headed into the final theme a man with a megaphone was giving direction but it was hard to hear him over all of the noise around us.
A few characters that stood out were the gentlemen who provided us directions at the start of the show, he was funny and energetic, he even knew about Houdini and the famous gut punch that may have ended Houdini's life. The old guy who sat in a chair berated us for entering his home and shot at us with his shotgun repeatedly, the spirit in the bedroom provided an unexpected shock, a creepy girl acting insane provided a horrific growl noise, the woman in the kitchen getting us again this year, and the homeless bum who was unique as he continuously kept coming out of his tent and yelling random stuff like 'spare some change.'
We felt the final act could have used some additional actors especially zombies, and more actor customer interaction but we were glad to see improvements from last season.
---
Costuming: 8.39
How Did We Get This Score?

Scarehouse has stayed consistent with costuming over the past 20 years. No street clothes unless they fit the character or theme and no big box store costumes and masks. There was a good mix of makeup and masks this season. The apparition in the bedroom scene had on a white gown with ghostly makeup, the vampire had on a traditional black Dracula suit and pale makeup, a lady that was cooking something up had a meat tenderizer, white coat with a bloody face, nuns had white and black makeup to give themselves a more sinister look, and the Delirium girl had on white mesh top and a color-changing light-up surgical face mask which gave an 80's vibe to her.
A good amount of masks were used this season as well. One character in a black monk robe had a large bird skull mask, another character was wearing a cracked black and white smiley mask, then there was a character in a dress shirt and vest that had a gilded pleasure mask, a person had on a cartoonish face mask it looked like a cat' maybe, and a few individuals had on steampunk costumes with gas mask-like contraptions on and tubes flowing around them.
Costumes, masks, and makeup all appeared realistic and professional.
---
Customer Service: 9.6
How Did We Get This Score?

Scarehouse is easy to find using GPS, it is now located in the Pittsburgh Mills Mall in Tarentum, PA. The main entrance is near the old movie theater and the food court location and parking are onsite. It is across from the Claire's and Bath and Body Works. Tickets also list the location, by Cinemark, if you purchase them online.
They do have security that asks you if you have any weapons and to empty your pockets. They will then use a metal detector to check customers before entering the haunt. As this is in a mall the areas are level, there are some dark areas but nothing outside the norm of a haunt.
The staff was friendly, I spoke with a lady at the area in the food court to ask where we go if we have online tickets she directed me where to go and threw in a creepy comment. The ghouls working the line were nice and took some pictures, the security guards were polite as they checked us with their wands and the ticket booth attendant was also friendly and helpful.
Scarehouse lists all info on their website and is active on social media.
---
Atmosphere: 8
How Did We Get This Score?

I am not going to sugarcoat it, we miss the old building, the history the architecture, it screamed haunt. The Pittsburgh Mills mall does not scream haunt although as we walked through it feels deserted, dead, with only a handful of stores left, and no food court it is a shell of its former self. Although Scarehouse is in a mall, they did not go with any type of theme associated with a mall to make it feel more authentic. The actual lobby of Scarehouse makes it feel more like a haunted attraction but you can still see the stores directly across from it. However, in Pittsburgh, malls and zombies go together like the Steelers and Superbowl rings, thanks to George Romero's classic Dawn of the Dead. So, at least they have that. Maybe in the future, they will expand and had some additional elements and utilize this huge area.
Outside of the haunt, there were some actors this year entertaining the crowd. The classic bunny is out and about, a corpse bride was also taking photos with guests. Which helped get the crowd pumped.
---
Special Effects:

8.57
How Did We Get This Score?

The first thing we noticed once inside was how loud it was and it seemed the more we progressed the louder it got. We noticed this last season also but it seemed even more noticeable this year. Sound spilled over from all over the haunt causing a high intensity feel but was also a distraction from the actors as it was very hard to hear what they said. Sometimes it was difficult to tell sound from one set sound to another. Some areas had ambient noise to enhance the scene but most of the time it seemed all the sound blended, pops and hisses from air cannons rang, throughout, screaming animatronics and sirens carried from the Zombie area to the haunted house area, and the percussive Depeche Mode sounding music from the middle Delirium section could be heard just about everywhere.
Set design is still exceptional. Most of the scenes stayed the same as last season with a few changes due to Covid restrictions being lifted. In the first area, we went through the haunted house themed area, and inside was a collection of traditional haunted house areas; a dusty spider web infested living room, a dirty dining area, a kitchen being controlled by a poltergeist, a den with a dangerous senior, an attic with occult symbols on the floor, an outdoor area with ferns, hanging clothes and rusty tools, and even a church area with stained glass windows, and a demon preacher at the pulpit. The second area is more original with a mix of intense music, bright lights, and dark demented scenes. A red laser hallway made me feel like I was in a 90's rap video, moving walls and floors made it uneasy to walk, bloody body parts and creatures hung on the walls and ceilings, all providing a unique and original haunt area. Finally, the third act retained its Pittsburgh zombie apocalypse theme with a city wasteland full of homeless areas, quarantine zones, destroyed stores, and a touch of steampunk. All scenes were highly detailed. We liked the attention to detail like the old man in the den watching old-timey cartoons, the outdoor area with its trellises and birdbaths, a hallway of mirrors, and the realistic blood on the floors and walls that looked wet and slick. Movie-style lighting effects provided a great addition to enhance the feel of the areas.
Scarehouse has a ton of props and animatronics, actually, they may have the largest amount we have seen this year, even with the additional actors they still have props running at 100 percent. Air cannons are everywhere providing quick bursts to startle individuals as are mannequins. Mannequins are everywhere, full mannequins, mannequin parts, headless mannequins, it gives that uncanny valley feeling, and those with Automaton phobia beware. We even appreciated the animatronics that was above our heads with additional sound giving more depth to the sets.
The special effects provided a good ambiance for scares, we feel some animatronics may have been more effective if the outside noise was lower as it was so loud that the startling effect from these animatronics was lost.
The sets are very immersive and there are plenty of details to take in.
---
Theme:

7.85
How Did We Get This Score?

Scarehouse usually follows three themes each season that they list on their website. However this year and last they have kept the themes a mystery. Leaving it up to the audience to guess or determine these themes. The themes felt familiar, similar to last season with a few additions giving a feel of the new Scarehouse and previous incarnations from the last 20 years.
The first area is the classic haunted house featuring your usual rooms, outdoor area, and church. Guests are given a flashlight to look around for specters. The flashlight triggers animatronics in the rooms and gives the actors a good view of where they are.
The second theme is a child of Delirium, loud intense, and bright. To me, it has the feeling of losing oneself or control of your mind.
Finally, we have the Pittsburgh zombie apocalypse, a post-apocalyptic version of Pittsburgh overrun by zombies.
All themes were executed well.
---
Scare Factor:

7.55
How Did We Get This Score?

Props are some of the most realistic dummies we have ever seen, especially the hanging dummies. A few surprises gave a good jump. As mentioned some animatronics lost their effect due to sound, but they were still great to look at. Some actors were also drowned out by the intense sounds. Most scares came from just boo scares, growls, and individuals with weapons. We would have liked more interaction or unnerving dialogue, maybe a couple of followers or stalkers.
We did come to the dreaded conga-line. About 4 minutes in the group in front of us was hardly moving which caused a large back-up. Our group of four became a group of 20 pretty quickly. Then it was one human centipede for the rest of the show. A lot of scares were being directed at the original group and not to ours due to this jam, but that's part of haunt life.
A small furry finale awaits guests with a tried and true scare.
---
Entertainment & Value:

7.86
How Did We Get This Score?

Scarehouse is open in October, Fridays from 7-11:30, Saturdays from 6-11:30, and Sundays from 6-10. They will also be open on November 5th and 6th from 7-10:30. General admission is $20.95 and Rip tickets are $39.95.
It took us roughly 20 minutes to get through the haunt which comes to .95 minutes per dollar which puts it below the average of 1.42 in this area this season. However, there is a lot to see inside the haunt. There is also a gift shop you will enter when you emerge from the haunt. Scarehouse does offer additional shows throughout the season so check them out frequently online. Also, Scarehouse's more extreme show, The Basement, is not open again this year, which highly disappoints us, but with Covid, we understand this in-your-face physical haunt is probably not the safest, for now, fingers crossed for 2022.
Scarehouse seems to have mixed some previous themes from the past 20 years and some returning characters from the past in with the new version of Scarehouse to provide a type of reboot/sequel, it's all the rage right now. The movies where they bring back characters from an old movie or show to make a new movie where they introduce new characters as a passing of the torch moment, like Halloween, Cobra Kai, Ghostbusters, Scream, etc. That's not a bad thing if done right and we are glad to see Scarehouse attempting something different and giving longtime attendants the fan service they deserve. Here's to another 20 years.
---
How Did We Get These Scores

Promo Images:
Click to Enlarge
---
Guest ReviewsGuest Average: 1 out of 10
Jess – 1/10 – October 23, 2021First off the customer service is horrible. On Facebook they delete you or block you if they don't …show more like your true comment. They delete my review from google as well because I say how truly bad it is. They are a very bad haunted house. It's nothing but a trail of people inside. Big train. No actors can scare anyone because everyone is back to back to back. It is a horrible attraction and has been for quite a while. Please listen to all the bad reviews! Save your money on this one.
---
Past Awards
---
2022 Awards
Best Queue Actors - The Bride (Kat Kersting) & The Maid (Katie Lane) (Given by: Team Houdini)
---
2020 Awards
Most Cinematic Sets (Given by: Team Houdini)
---
2018 Awards
"Lions, tigers, and bears; OH MY!" - Best Costumes (Non-Humanish) (Given by: Team Scary Potter and the Hauntwarts Express)
"Shoot 'em in the head!" - Best Zombies (Given by: Team Scary Potter and the Hauntwarts Express)
"Do you hear what I hear?" - Most Effective Sounds - Infernal (Given by: Team Scary Potter and the Hauntwarts Express)
"I want to dress you up in my love" - Most Original/Entertaining Costume - TIE Dark View (Fluffy) and Scarehouse (Bunny [Clown Version]) (Given by: Team Scary Potter and the Hauntwarts Express)
"I want my mommy!'' - Scariest Overall (Given by: Team Scary Potter and the Hauntwarts Express)
---