Screamville Haunted Attraction – Full Review
Screamville Haunted Attraction is a Haunted Attraction located in Knoxville, TN.
6825 Tindell Lane, Knoxville, TN 37918View All Details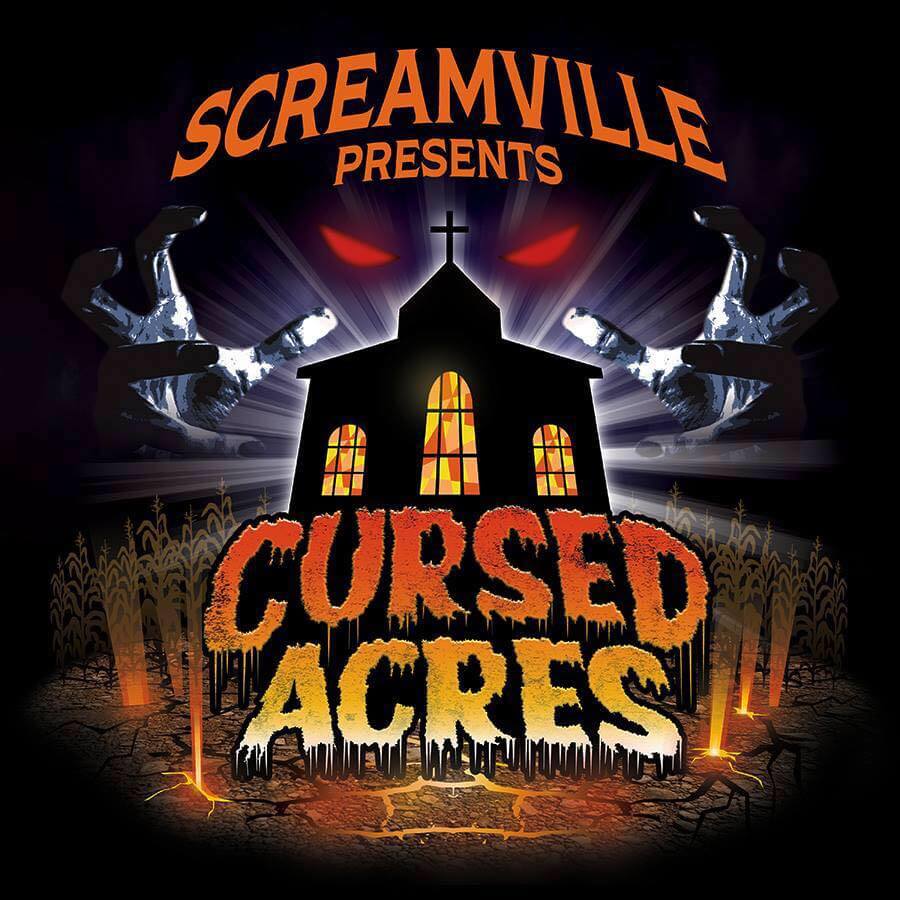 Features:

Free Parking, Restrooms/Porta Potties On-Site, Food/Concessions, Gift Shop/Souvenirs, Optional Games/Midway, Special Events, You will NOT be touched, Original Characters, Celebrity Appearances, Uncovered Outdoor Waiting Line, Indoor/Outdoor Attraction, Family Friendly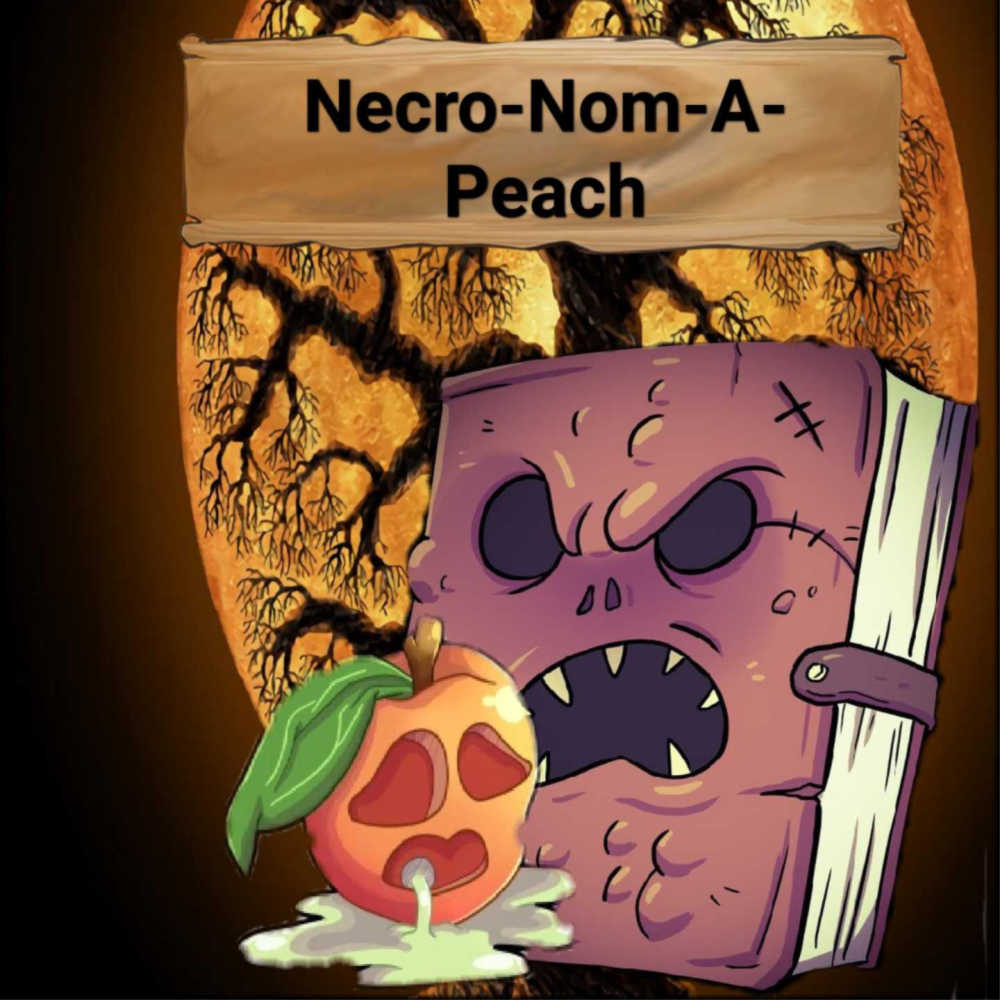 This attraction was reviewed on October 24, 2020 by Team NecronomaPeach.
How Do We Get These Scores?

Final Score:

8.35
How Did We Get This Score?

Summary:
Screamville Haunted Attraction has once again provided Tennessee with amazing scares and entertainment. They are continually pushing the bar with what can be accomplished within a cornfield. This year brought more sets, more scares, and more wow-factor than last year and made our group excited about what will be happening next year!
If a person is looking for an outdoor haunt that is a must-see, they are it without question. Their theme of a cursed cornfield area leaves them with a wide-open storyline and that makes them able to put scares in for all. We greatly enjoy this haunt and strongly recommend it to all!
---
Cast: 8.28
How Did We Get This Score?

The cast of Screamville Haunted Attraction is the life blood of this haunt. They have actors ready and willing to do whatever it takes to perform with excellence. We loved so many of their actors and the characters they created that it is nearly impossible to call out any special ones. We will say that people going through the haunt are going to get some extreme chills from the dollhouse, and it was a really great touch that the actor in there was waving goodbye just in case we turned around.
The overall talent of some of the actors was remarkable. They could move without a sound, make sounds with their voices that were absolutely inhuman, and were literally crawling on the ground and walls. We never knew which way the next character was going to come from and it was incredible! Additionally, the characters were so flushed out that the actors got to tell their stories on the radio station that people could listen to while on property. This is a brilliant idea to get cast jazzed about their roles.
---
Costuming: 7.85
How Did We Get This Score?

Screamville Haunted Attraction had a massive variety of characters and actors within their haunt to costume and makeup to be as terrifying as possible. Being in a cornfield, especially one while it's raining can be challenging and the costumes have to be modified for practicality. The costumes and masks were very accurate to their sets and gave a great element to their characters.
We have always enjoyed the pig men's outfit with the pig head mask. This haunt also did really well with having characters dressed to look like statues within the sets or within the corn so it was never known if something was a person or a decoy. They also made sure that the actors who spent a while with the guests, telling the story, were really well done. The best example of this was by far was the mourning woman in the church. She sets the whole tone for the haunt and looked amazing!
---
Customer Service: 8.7
How Did We Get This Score?

Screamville Haunted Attraction always is trying to keep people in the loop about their haunt. They post at least daily on their Facebook and are very responsive if someone has questions. This shows just how devoted they are to their customers. While they don't have an official website, all pertinent information is on their Facebook. Because of how updated their Facebook is, finding the haunt and navigating it was quite simple.
Despite the rainstorm that washed out some of their parking and the rather large crowd, their staff was on top of getting people great service with a big smile. No one was neglected and it was evident that all staff were happy to help anyone with anything.
---
Atmosphere: 8.6
How Did We Get This Score?

Screamville Haunted Attraction has a very unique midway. They have full concessions with FUNNEL CAKES and drinks. Their concessions are cash only so make sure to have cash on hand. They also have a full carn-evil going in their midway, brilliantly set up so people can play the games while in line for the haunt. The games included head toss with heads like basketballs, a guillotine strong man mallet, and a dunk box meat grinder. These were hand-built by the staff and were being run by the hilarious bearded lady.
The haunt also invites local groups to their haunt and while we were there they had a ghost hunting group and a group with live captive wolves, there to educate people on the local wolf population. They also have great photo opportunities, music, and a bonfire. This midway is where people can go to just have a wonderful time.
---
Special Effects:

8.13
How Did We Get This Score?

Screamville Haunted Attraction has some of the best special effects within a cornfield we have ever seen. The thing that stood out the most wasn't the giant boar head animatronic, or the literal gas station that they somehow got in the field. Though those things were beyond epic! The thing that MADE the haunt was the lighting. Not only was each set lit in a way that told people the moment they walked into the set what the mood was of that set, but the field itself had brilliant lighting throughout it. The presence or absence of light and the color of said lights were just so on point and made the entire haunt.
Additionally, the haunt leaned into being in a cornfield and actually carved the stalks to make the area surrounding a set a part of the set. The sounds also were well done. Some places were dead silent while others had ambient sounds that made the sets more real. The effects used for actual scares were also really unique and one that got us both as a scare and as a giggle was the Van Gough painting. It was executed perfectly and was so fitting that it was Van Gough!
---
Theme:

7.95
How Did We Get This Score?

Screamville Haunted Attraction had a loose theme centered around the haunted acres of the cornfield. This opened them up to have a carte blanche for elements within their haunt so they were able to put all kinds of wonderfully terrifying areas within the cursed stalks of corn.
Each section also had its own mini-theme, telling its own story. The most chilling story was one of Biology 101 class with tons of creepy children getting a hands-on lesson on the anatomy of their teacher. Throughout the whole haunt were tying elements of demonic/cultic/magic that is seen to be the driving forces behind the terror within the curse acres.
---
Scare Factor:

8.55
How Did We Get This Score?

Screamville Haunted Attraction had some truly chilling and terrifying areas. Some of the scares were jump based but they also had some wonderful creepy areas as well as some that were completely unexpected.
When walking within the corn, in the quiet, we were silently approached by a cultist in all white who moved in complete silence. It was super creepy! The ending of the haunt was the classic chainsaw chase and was created brilliantly to be a legit chase. Overall, there were scares for our entire group and we were left with creepy memories of the scares long afterward.
---
Entertainment & Value:

8.65
How Did We Get This Score?

Screamville Haunted Attraction is 100% worth it! We had an amazing time at the location both within the haunt and in their midway.
They have a 25-minute haunted cornfield and at a $20.00 ticket price, that is a minute per dollar ratio of 1.25 which is one of the best we have seen this season. And that ticket price gets people so much more than just a haunt; it's a full night of laughter and screams and friendly comradery. Going to this haunt is like going to a Halloween themed party with good friends AND a great haunted attraction at the same time. We love this haunt and will definitely be revisiting!
---
How Did We Get These Scores

Promo Images:
Click to Enlarge
---
Guest ReviewsGuest Average: 8.71 out of 10
riwk – 10/10 – October 6, 2021I peed so did becky
Whitney ford – 10/10 – October 2, 2020Awesome
Becky – 10/10 – October 12, 2019I screamed,I jumped,I peed a little..I didn't know what to expect through out the maze. It was …show more awesome!
---
Past Awards
---
2022 Awards
Best Cornfield Haunt (Given by: Team Kiss of Death)
---