Shattered Nightmares – Full Review
Shattered Nightmares is a Haunted Attraction located in Terre Haute, IN.
1609 Lafayette Avenue, Terre Haute, IN 47804View All Details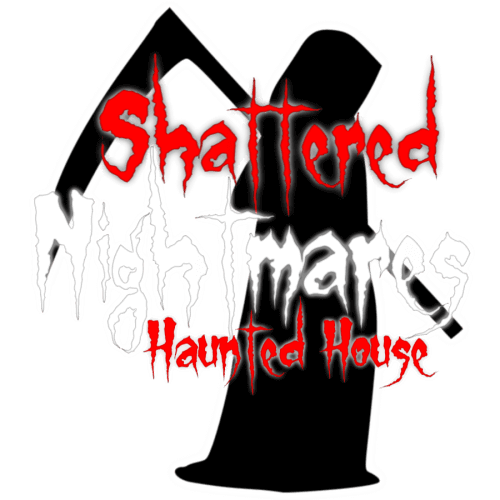 Features:

Free Parking, Restrooms/Porta Potties On-Site, You will NOT be touched, Original Characters, Uncovered Outdoor Waiting Line, Indoor/Outdoor Waiting Line, All-Indoor Attraction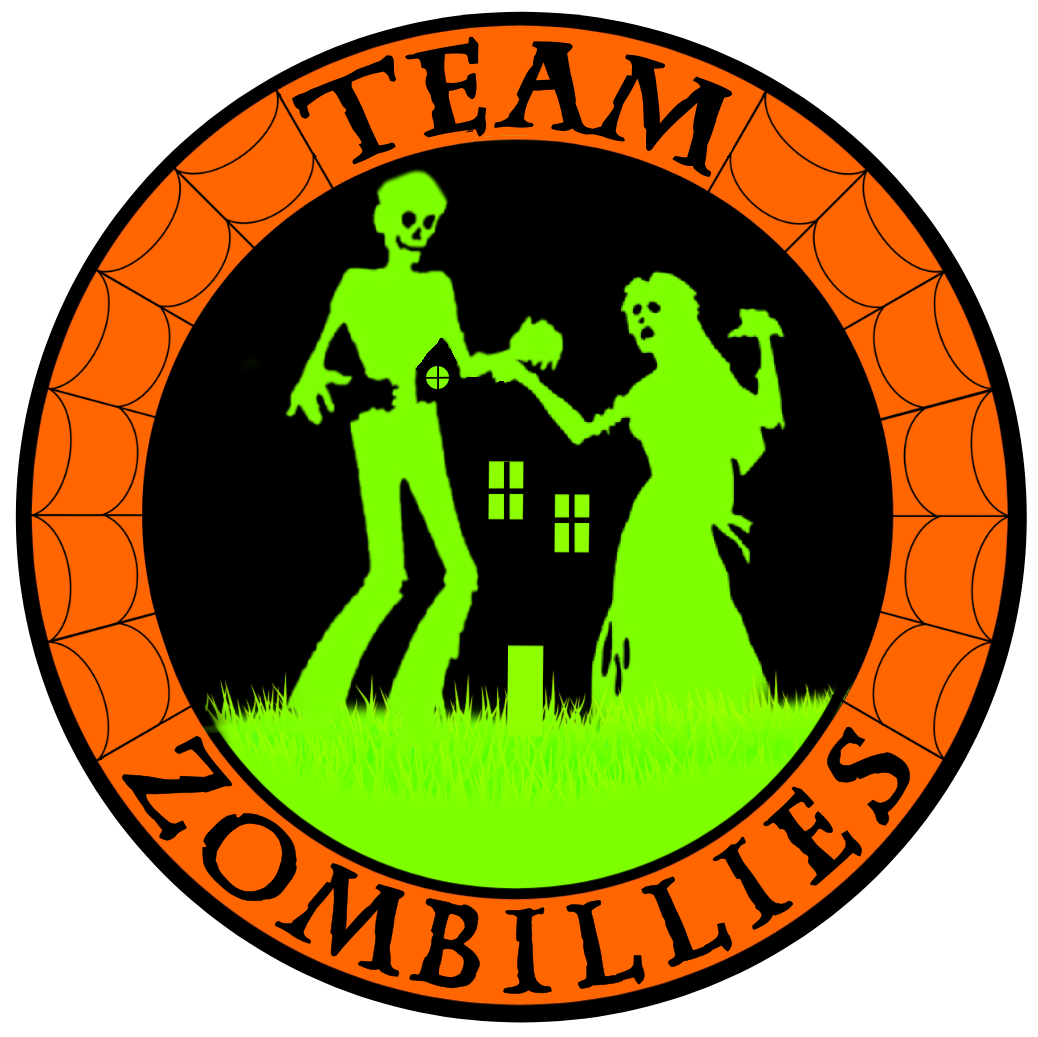 This attraction was reviewed on October 26, 2019 by Team Zombillies.
How Do We Get These Scores?

Final Score:

8.55
How Did We Get This Score?

Summary:
Shattered Nightmares is an all-indoor haunted house in Terre Haute, Indiana, located approximately 1.5 hours west of Indianapolis. It was 2016 when we last visited these folks, and we knew this crew had been hard at work revamping their haunt ever since their fire a year or two prior. So, we decided we needed to return in 2019 for another review! We brought a couple of screamers with us for this go-around and, we'll tell ya, they were having a hay day with this one! This haunt has been 'dishing out fear for almost 10 years,' and it certainly shows.
This haunt provides a guided tour throughout the 'Tortured Souls' within. But, instead of being just a walking pacemaker, keeping groups separated inside the haunt, they also trigger some of the scares at just the right time for your group, and also provide key details about each scene's story for a more immersive and interactive experience.
Join us as we recap the 2019 show that continues to put the 'Shat' in Shattered Nightmares!
---
Cast: 8.31
How Did We Get This Score?

Our tour guide, Shelby, was a great addition to our walkthrough! Besides keeping us entertained when no other actors were present, she also had us interacting with various scenes and props. We were invited to give Precious some love (which was her pet pig's severed head, mind you), introduced to several irate attackers, and conned into a gut-wrenching game of hide and seek.
She, and several other characters that we crossed paths with, had good scripts that referenced their scenes and, more awesomely, other characters that we were yet to encounter. They also had quick replies whenever we'd reply to their dastardly dialogue. We really enjoyed the buildup to meeting "D37" in the last handful of scenes, which was assisted by "Slasher" and a pig-masked, butcher-looking guy.
Quite a few of our character encounters involved them popping out for a quick second from behind drop panels, and most of them made some sort of noise or yelled at us before disappearing back into hiding.
Other memorable encounters include a tall clown named "Nutsy," a skin-crawling sound-making scarecrow, and an exceptionally selfish "Lulu," who wanted our various body parts and wouldn't share.
---
Costuming: 8.44
How Did We Get This Score?

Although we couldn't see the entirety of the costumed characters behind the drop panels, the creatures that we could see appeared to be complete and they matched the scenes we found them in.
A mixture of masks and makeup were utilized that ranged in quality. The makeup mostly consisted of smaller, more subtle applications such as blood and wounds, but some had details or blood all the way down to their hands. We did notice a good clown costume, but we were unable to tell if their facial features was a mask or prosthetic makeup. Regardless, this character certainly looked the part!
Other attackers generally had bloody or very grungy attire, and patient D37 looked as if he'd been running amuck in the same clothes for quite some time. During this visit, our tour guide was dressed as if she worked in one of the facilities inside. We also noticed that one of the dolls we met had a windup mechanism sticking out of her back.
The Scarecrow had a believable and well-blended-in costume as he matched his counterpart, Slasher looked as if he'd literally been cutting up people, so just his costume made his name evident, and the poor bed-ridden victim looked as if his legs had been cut off!
---
Customer Service: 9.6
How Did We Get This Score?

Although our GPS took us right to Shattered Nightmares, we spotted the green lights before we got there, as well as their bright and tall signs right next to the road. A free and grassy parking area was available right next to the haunt, but it was a bit confusing to get into with all of the cars seemingly blocking any obvious entrance. We finally saw a car pulling out that showed us the best way to get in. There was plenty of signage both inside and outside of the building.
We followed the 'Enter' sign to the queue line that leads to the ticket booth right inside the door. In the indoor waiting area, we noticed advertising for multiple haunts located nearby, so it was nice to see them promoting other local haunted attractions!
During our adventure, our tour guide was sure to tell us each time we needed to watch our heads and in areas where there were steps. We did get a startle on one set of steps so be cautious in those areas. If any questions arise, the tour guide will be nearby at all times and they will be happy to assist as necessary.
All of the other staff members we came across were very friendly and able to answer any questions we had. When checking for information online, we quickly found pertinent information for visiting on their website.
---
Atmosphere: 7.8
How Did We Get This Score?

Just look for the green lights! Since we can remember, Shattered Nightmares has always had green lights illuminating the exterior of their building, which gives it a more grotesque glow. In addition, there was eerie music playing outside, multiple signs, and one roaming queue actress to let us know this was a haunted house.
On the inside, things got a bit spookier. A decorated facade entrance had us wondering what was on the other side, while a large utility pole in the queue line really had us stumped. We did eventually figure out what that was for, and it was rather entertaining to watch the other guests' reactions! It also gave us a small hint of what to expect inside. A ghostly apparition was dancing about on a screen nearby as well, and there was also a life-sized jigsaw puppet on a tricycle.
Upon entering the introductory room, we quickly noticed that the atmosphere had changed. We were in a fully decked-out living room area with creepy bust statues on a mantel and a flickering chandelier above our heads. The room was detailed to give the illusion of smoke damage, and we could hear a lot of sounds and screams from within, building our anticipation to get started!
---
Special Effects:

8.53
How Did We Get This Score?

Although Shattered Nightmares is mostly full of old-school surprises and tricks, they've added more animated scares to their variety as well. All of them have great placements and timing to produce scares all on their own!
We noticed a large variety of sound effects. One of our group members even made a note about one was freaking him out (and he wanted us to walk faster). From Midnight Syndicate tunes, a piano melody, and the squeaking of rats to organ music and other ominous sounds, they added extra realism to the areas we heard them in. Although there were some quieter spots mixed in as well.
SN showcases some unique effects. They have the largest (circumference) vortex tunnel we've ever seen, a toe-pincher coffin-shaped hallway, an intense run-in with a gravely zombie, evidence of a previous seance ABOVE our heads (as in, upside down), another "barreling" overhead surprise, a shaking storm cellar door, some very scary-looking dolls, and a talking, two-headed skeleton named Cindy and Mindy to name a few.
Now, let's move on to scene detail. As noted above, we haven't been able to visit this haunt in several years. Their scenes have definitely improved since then! Some of the standout scenes included their tastefully-decorated possessed bedroom, an above-ground cemetery complete with a 'Nightmare Cemetery' archway, the (indoor) corn field, the attic, and the morgue complete with a gurney and sheet that were stained with decomposition.
---
Theme:

N/A
How Did We Get This Score?

Instead of following a storyline, Shattered Nightmares is a culmination of some of the worst nightmares out there. We made our way through some larger, marked nightmare areas such as the abandoned Miller Mansion, the Orphanage of Nightmares, Big Top Nightmare, and the Dead End Casket Company. Then there were other areas including an attic we had to venture up to, a possession room, a walk-in cooler, a dining room, and other cleverly-sprinkled-in common phobias within these calamitous confines!
---
Scare Factor:

8.59
How Did We Get This Score?

The main ingredient to the scare stew here were well-disguised frights that came from, literally, behind the scenes! We were targeted with a barrage of camouflaged drop panels or, as some call them, drop windows.
This is one of those haunts where you can't trust anything you see. Don't say we didn't warn you! This includes little cute ghosts with Jack 'O Lanterns' on tables' at about head height. Needless to say, the scares were rather hard to predict, which kept our group on their toes the whole way through.
Although most of these were of the "jump scare" type, our two screamers on this trip and their voices got quite the workout! There were startle scares everywhere, including above us. They also threw some common phobias at us, such as rodents, clowns, dark areas, and tight quarters. To top it off, we got lost in a dark column maze of sorts (or it felt like a maze to us) and we felt like we were truly walking around in circles.
Aside from the aforementioned techniques, they also came at us with a number of electrical power tools! We came across some gore, and a poor fellow who had his legs severed off! These goons don't mess around! The finale was the final proof of that. There was a bit of buildup to the end and then it involved a scare, a twist, and a murder right in front of us! RIP Shelby' you were a great guide.
---
Entertainment & Value:

8.6
How Did We Get This Score?

Admission to face your nightmares will cost you $12.00 per person. At this time, Shattered Nightmares doesn't offer fast pass or VIP admission due to their tour guides. Their lines get very long (3-4) hours, so if you're unable to wait in that long of a line, you might want to show up close to their opening time or earlier in the season.
On the night of our visit, we bet the waiting line they had was every bit of 3 hours. However, they keep the spacing to where groups won't run into one another, creating the best experience possible so it makes it worth the wait. While we would like to see more going on during this long wait, we did see one queue line actress, they had some spooky music playing, the inside portion of the waiting area was decorated for picture-taking, and there was a ghostly apparition shown in a window.
One might hear $12.00 and think that a haunt for this price is going to be short, but that is not the case with Shattered Nightmares; our tour lasted 29 minutes! That is a very good amount of time to be inside a single walkthrough, and it brings their MPD (minutes of entertainment received per dollar spent) to 2.42 which is the best we've seen all year!
In addition, there was always something going on during our tour. From being targeted by jump scarers and tricksters, to listening to our tour guide, as their site says, 'If you crave fear, look no further than Shattered Nightmares.' We can tell you, members in our group were jumping non-stop and the screams from others constantly filled the air!
---
How Did We Get These Scores

Promo Images:
Click to Enlarge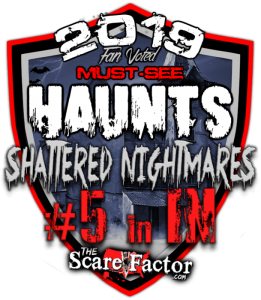 ---
Guest ReviewsGuest Average: 9.4 out of 10
Beefcurtanz – 9.4/10 – October 25, 2019Awesome, really good time! All around excellent. Dont go with any party poopers or people who are …show more just not into the horror theme. Let yourself go and really soak it all in, takes about a half hour to get through, its cramped, dark, scary, disorienting, loud, creepy, everything you want!
---
Past Awards
---
2019 Awards
Best Hiding Spots (Given by: Team Zombillies)
Most Minutes Per Dollar (Given by: Team Zombillies)
Scariest Old-School Effects (Given by: Team Zombillies)
---
2016 Awards
Best Usage of Fog (Given by: Team Zombillies)
Actor Shout Out Award - Dizzy (Given by: Team Zombillies)
Actor Shout Out Award - Krampus (Given by: Team Zombillies)
Actor Shout Out Award - The Butcher (Given by: Team Zombillies)
---