Stillwell Manor – Full Review
Stillwell Manor is a Haunted Attraction located in Anderson, IN.
1704 East 60th Street, Anderson, IN 46013View All Details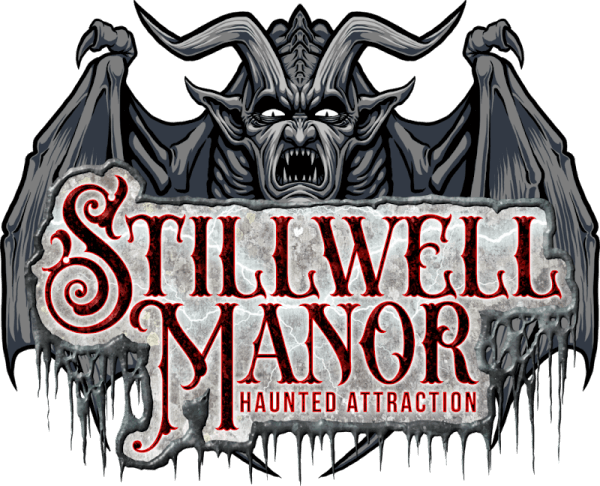 Features:

Free Parking, Restrooms/Porta Potties On-Site, Food/Concessions, Gift Shop/Souvenirs, Special Events, You may be touched, You will NOT be touched, Original Characters, Indoor Waiting Line, Covered Outdoor Waiting Line, All-Indoor Attraction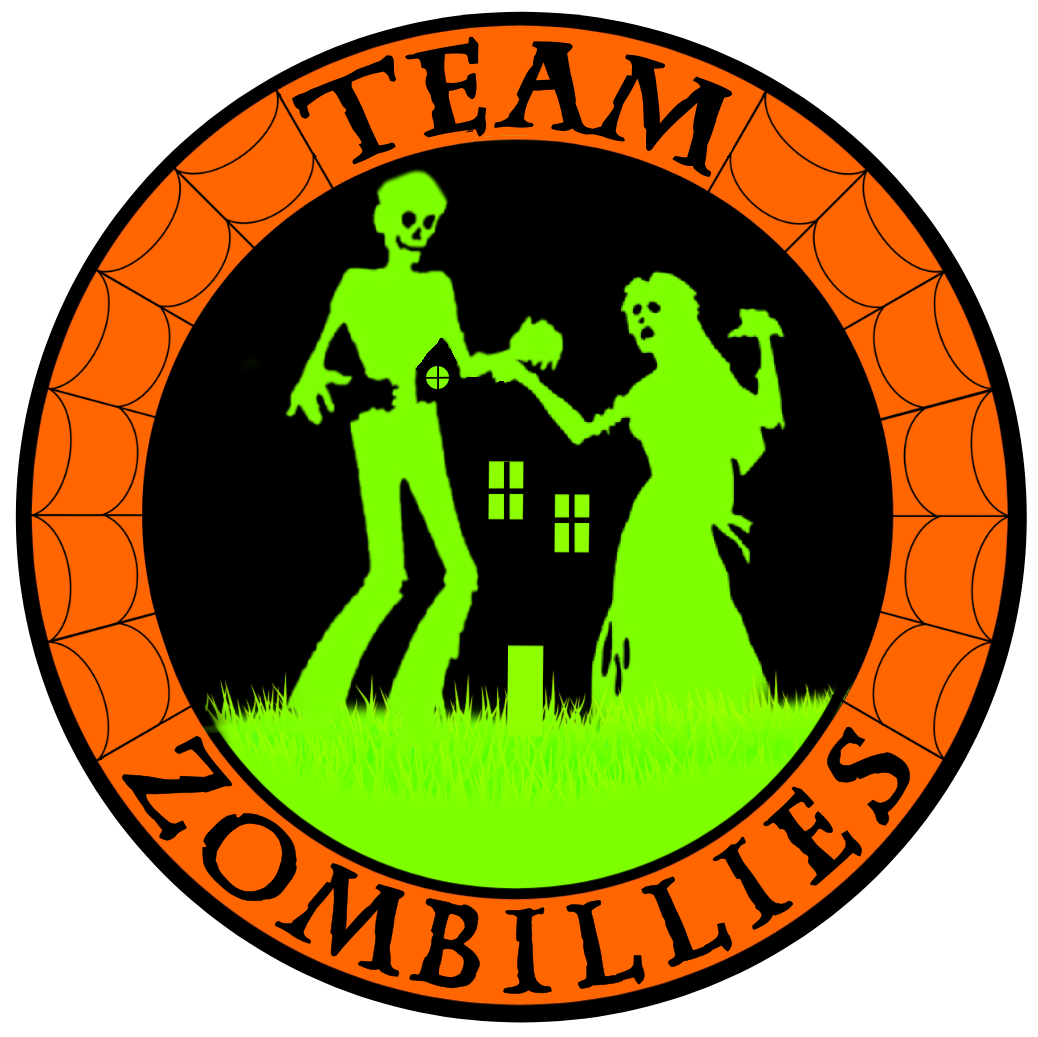 This attraction was reviewed on September 29, 2017 by Team Zombillies.
How Do We Get These Scores?

Final Score:

8.16
How Did We Get This Score?

Summary:
Stillwell Manor takes place in an abandoned movie theater and offers three separate attractions that span its 31,000-square-foot interior. Each one offers its own flavor of old-school frights and scenes to quench your thirst for some scary, Halloween fun!
Stillwell Manor – the haunt's main attraction – walks you through the massive home and surrounding property of the late General Stillwell. But, the only inhabitants you'll find in this maleficent mansion are the souls of those who once lived and worked here' that is, if you're lucky!
Isabell's Beyond is a travelling freak show that has set up shop next to Stillwell Manor. Isabell is a gypsy who is also the last remaining heir to General Stillwell, so you KNOW her seance performance is going to be' interesting.
Tantibus is Latin for 'nightmares,' and that's exactly what this haunt will bring you face-to-face with. From zombies and doctors to clowns and carnivorous canaries (or maybe they're vultures), something different will be waiting for you around the next corner'
During our tour this year, we saw several changes' including one very LARGE one that returning guests won't be able to miss. Overall, we had a great time and look forward to seeing them again next year!
---
Cast: 7.54
How Did We Get This Score?

Stillwell offers a wide variety of characters throughout each of their three attractions. It seemed like they were a little short-staffed on the night of our visit, mainly compared to what we've seen in previous years, but they were also spaced out fairly well so there weren't any really long 'dead spaces' between them. Being volunteer actors, we could tell they were excited about their roles and the number of monsters they have could easily be more as the season progresses.
In the Manor, you'll come across several residents of the mansion, some of which included a crazy cat lady, a deranged butcher/cook, a few very creepy kids and a life-sized doll that even walked like she was jointed. Nearly everyone seemed to match their respective surroundings and used appropriate dialogue, which helped make those characters much more believable.
Isabell's Beyond was the least-staffed haunt of the night, which unfortunately led to very few run-ins with the freaks, gypsies and clowns within. Those we did see, however, were very interactive and did their best to fill our journey with lots of entertainment and a few frights too. Isabell was definitely the star of her own show, being the most interactive actress off the bunch. Second to her was undoubtedly the fortune teller with an uncanny ability to foretell how each of us were going to die.
As mentioned above, Tantibus was something of a 'grab-bag' of characters. Performances varied from moaning and stumbling pursuits – such as with the zombies – to those that were both verbally and physically interactive – like the ones we saw with the maintenance worker and the clowns. One of the most interactive, however, was the doctor who asked us if we were organ donors. He wasn't very picky on what we could donate, but seemed awfully persistent as he chased us out of the exit!
---
Costuming: 7.73
How Did We Get This Score?

The costumes at Stillwell generally consisted of authentic clothing, rather than Halloween or drug-store costumes. Though not the most elaborate or highly-detailed outfits and makeup we've seen, they were still realistic in their respective scenes and by no means inadequate.
The residents in the Manor typically wore aged, vintage attire that helped take us back to the theme's time period. But, there was also a selection of characters that seemed to be a bit more universal and not specifically related to the theme. Makeup seemed good and the cat lady even had a few feline features of her own! We also saw a few 'cuddly' characters (the doll and Teddy bear) that were some of the most complete costumes we came across. The performers that we saw in Isabell's Beyond were appropriately dressed in travelling circus/gypsy outfits and, though the makeup was limited, what they did have was appropriate. Tantibus' characters seemed to be on par with the ones we saw in the Manor and some of the stand-outs include the subway worker, all of the clowns and the doctor near the finale.
---
Customer Service: 8.81
How Did We Get This Score?

As we neared Stillwell's building, two rotating lights in the sky caught our attention. Once we see those lights during haunt season, it's on and we are headed towards them! Luckily this time, they led us right to Stillwell Manor instead of a car dealership. As if the search lights weren't enough, many Halloween-related decorations (see 'Atmosphere' below) and multiple large banners on the building made it hard for us to miss this place; it stuck out like a sore thumb all the way from the highway! Stillwell is fortunate in that their building – being a former movie theater – has a ton of free, paved parking spots for you to choose from.
A few roaming queue entertainers greeted us as we headed towards the ticket booth. Navigating the haunt was rather easy as you just go through the front door to the ticket booth and the staff will guide you to where you need to be from there. The exit of the haunt can be a bit confusing, as it dumps you out on a sidewalk next to the building, but it sets you up to just walk back around to the parking lot. Friendly staff (who were also eager to talk to us) were found in the ticket booth and at the entrance to each haunt.
All of Stillwell's haunts take place indoors, but being a former movie theater, there are some ramps, slanted floors, stairs and a few other obstacles where you may have to get on your butt or knees to traverse. At one point, our group did try to go through a partially-opened wall panel that wasn't supposed to be open, but a nearby actor quickly let us know we were going the wrong way. Of course, if you can go the wrong way, leave it to us to be the ones to do it!
---
Atmosphere: 8.92
How Did We Get This Score?

Each time we have gone back to Stillwell over the last few years, they just keep adding more and more to their atmosphere! This time, one of the first things we noticed was a dark figure staring at us from the Manor's sidewalk before we even got out of our car. Now that's a spooky way to greet someone! The haunt's hearse and cemetery, complete with spooky trees, a large grim reaper, color-changing lights and fog just screamed haunted house to us.
Once we stepped inside, we were greeted by more decorations. This area is fully decked out like the exterior of General Stillwell's mansion and helps take guests from the reality world to more of that 'just walked up to a mansion' feel. There was plenty for us to set our eyes on in this area, from the Manor's custom logo applique to statues holding flames, a wrought iron gate, a coffin and columns. Doomful music filled the air as we waited to enter and the voodoo lady guarding the front door interacted with us as she asked who we wanted to mess with using her voodoo doll. This helped us prepare to be scared and we're not telling who we chose to curse with the voodoo doll!
---
Special Effects:

8.19
How Did We Get This Score?

From large, animated props and realistic decor to items that have been built in-house, there are a ton of special effects to see here. If you have visited Stillwell before, there are several new surprises this season.
Over the years, the crew here has done more and more to hide the interior parts of the building that still have natural features of a movie theater. There are still some areas where you can see theater carpet, walls and the slanted floors are just plain cool, but there are also quite a few well-detailed areas that take you completely out of that reality. In Stillwell, the realistic, creaking floors enhanced the areas we encountered them in as well as the many doors we were faced with opening to proceed through the haunt. They just added an extra, unique element to walking through, especially when they were placed in dark areas. The sound effects heard throughout matched the scenes they were heard in. Some made it hard for us to hear things sneaking up on us and, at one point, just the sounds coming from one of the larger props was enough to let us know something GIANT was coming for us! Some of the effects within Stillwell include a full-sized graveyard, a two-story, crazy cat lady house, a large place for dolls to dwell, sparks, laser light, crawling spiders, sparks, dead ends, a lot of various Halloween props and much more!
Isabell's beyond is still fairly new and the effects here are minimal compared to the other two attractions. Sounds were heard in the freak show area, but they seemed to be similar to the sounds we heard in the other haunts, rather than being different or freakshow-based. Most of the effects here consisted of freakish sights such as a lady statue with scales for skin, a protected Annabelle doll, a fortune teller's ball, red and white curtains and other oddities. The seance at the end uses a combination of effects to provide an effective scare.
In Tantibus, we experienced a much wider variety of effects due to their 'nightmare' theme. From a giant bird, a padded room, quarantined area, doors marked 'do not open, dead inside,' to what appeared to be a subway area, a claustrophobic passageway and a quick escape from zombies. There were also some loud sound effects present in this area, as well as some disturbing whispers.
---
Theme:

7.82
How Did We Get This Score?

You can expect to experience something different within each of the three haunts at Stillwell Manor.
The first attraction that you will enter is Stilwell Manor itself. The theme wasn't introduced to us before we entered but a brief overview can be found on their website. In short, the manor belonged to General Stillwell, a retired soldier. As it is said, one evening when the General returned home from the ravages of war, he realized the ghosts from his past were haunting his home and all of his remaining staff and family. The souls and mansion have been trapped in time for over 140 years and anyone who enters this mansion will experience their fury!
As we made our way through the manor, some paranormal activity was present. We also came across Stillwell's grave and various portions of his large abode, including a library, a bedroom, a closet, a laundry room, other living quarters and more areas that helped bring this theme to life.
Madame Isabell Marinska is the last known, living relative to General Stilwell and the gypsy mind behind Isabell's Beyond. This was the only attraction that introduced the theme to us so we knew what we were getting into as soon as we entered. Isabell has gone off on her own and started a band of misfits in her freakshow that you can witness for yourselves. She also has an itch for contacting the dead!
If you make it past the spirits in Stillwell, and Isabell doesn't feed you to her freakshow, Tantibus will be your next stop. The word Tantibus is Latin for 'nightmares' and there are many that dwell here, mostly in the form of common fears.
---
Scare Factor:

7.4
How Did We Get This Score?

Stillwell is a large haunt and with that came many types of frights that we encountered between the three attractions.
In Stillwell Manor and Tantibus, our group fell victim to some good hiding spots. We also had to find our way through dark areas and tight spaces. We learned rather quickly not to trust anything here as it was hard to predict the scares. So much so, even the bushes may come to life! There were some giant creatures set on making sure we didn't make it to the end that had us high-stepping to get away from them, including one that was coming at us on all fours! We also ran across some common phobias or ones that tried to run over us so be on the lookout for those too!
The finales to each attraction were very different. In Stillwell, the last room was empty so we didn't experience anything as we exited the manor. Isabell's was more on the entertainment side than scary when we came through, but it did lead up to an overall surprise that got some high-pitched screams out of several members in the group with us. At the exit of Tantibus, a doctor scraping a metal weapon against the wall in one hand and a power tool in the other followed us out, demanding we become organ donors until we were well away from the building.
---
Entertainment & Value:

8.83
How Did We Get This Score?

General admission to visit all three attractions at Stillwell Manor is priced at $25.00 per guest. New for this season is an early bird admission ticket that can be purchased online and, if you are at the box office before 8:30 pm, you can get in for just $20.00. But, if you are late, it goes back up to $25.00. They also have a re-admission ticket that can be purchased for an additional $10.00, which will allow you to go back through all three attractions again on the same night!
Our tour times through each attraction is as follows:
Stillwell Manor: 27 minutes
Isabell's Beyond: 10 minutes
Tantibus: 10 minutes
That brings their overall length to about 47 minutes and this can all be experienced for the single general admission price! That brings their value to a MPD (minutes of entertainment per dollar spent) of 1.88, which is above the average of 1.5 that our team has seen most often.
Put Stillwell on your calendar for Friday the 13th, as they will be doing a special show that night. They haven't revealed a lot of information yet, except that it is something that shouldn't be missed' so be sure to follow their Facebook page for information on that. You can also follow their website for group rate information.
Stillwell is mostly 100% indoors including the waiting area this season, as they have set up a large carnival tent to cover guests outside so there's no need to worry about the weather. If you are looking for a haunt that won't break the bank and provides a great amount of fun and scary entertainment for the ticket price, Stillwell Manor should be on your must-see list this season!
---
How Did We Get These Scores

Promo Images:
Click to Enlarge
---
Guest ReviewsGuest Average: 9.75 out of 10
Claire Barton – 10/10 – October 3, 2020I had a lot of fun. I went through twice! I really liked the swamp part and the grass monster …show more specifically. (Ian)
Marguerite Wallace – 9.5/10 – October 30, 2018It's well done and there is something that will scare everyone
---
Past Awards
---
2022 Awards
Creepiest Character - Pappy the Puppet (Given by: Team Zombillies)
The DID Sisters: Jo Flo & Mo - Beth Spiker (Given by: Team Zombillies)
Possessed Patricia - Kelly Novotney (Given by: Team Zombillies)
---
2019 Awards
Memorable Moment - Renee the Receptionist (Given by: Team Zombillies)
---
2018 Awards
Longest Indoor Haunt - Stillwell Manor (Given by: Team Zombillies)
Actor Shout Out - Krazy Kora - Holly DeHart (Given by: Team Zombillies)
Actor Shout Out - Sweet Sara - Grace Biddle (Given by: Team Zombillies)
---