Streapers Nightmare – Full Review
Streapers Nightmare is a Haunted Attraction located in Peru, IN.
71 West 7th Street, Peru, IN 46970View All Details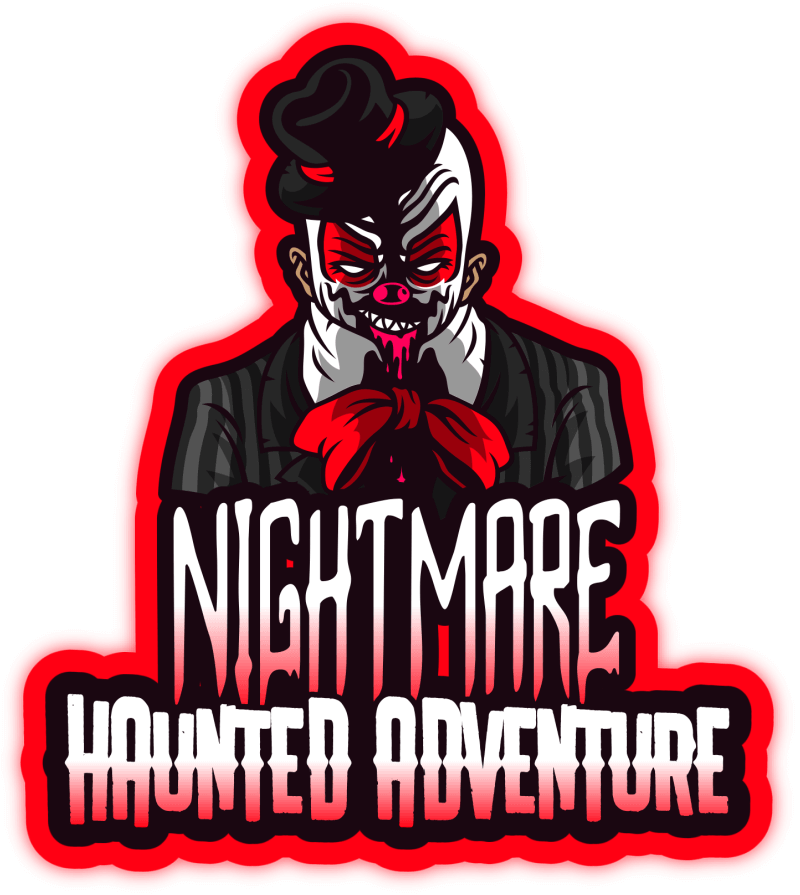 Features:

Free Parking, Restrooms/Porta Potties On-Site, Food/Concessions, Gift Shop/Souvenirs, Special Events, You may be touched, Original Characters, Indoor/Outdoor Waiting Line, Indoor/Outdoor Attraction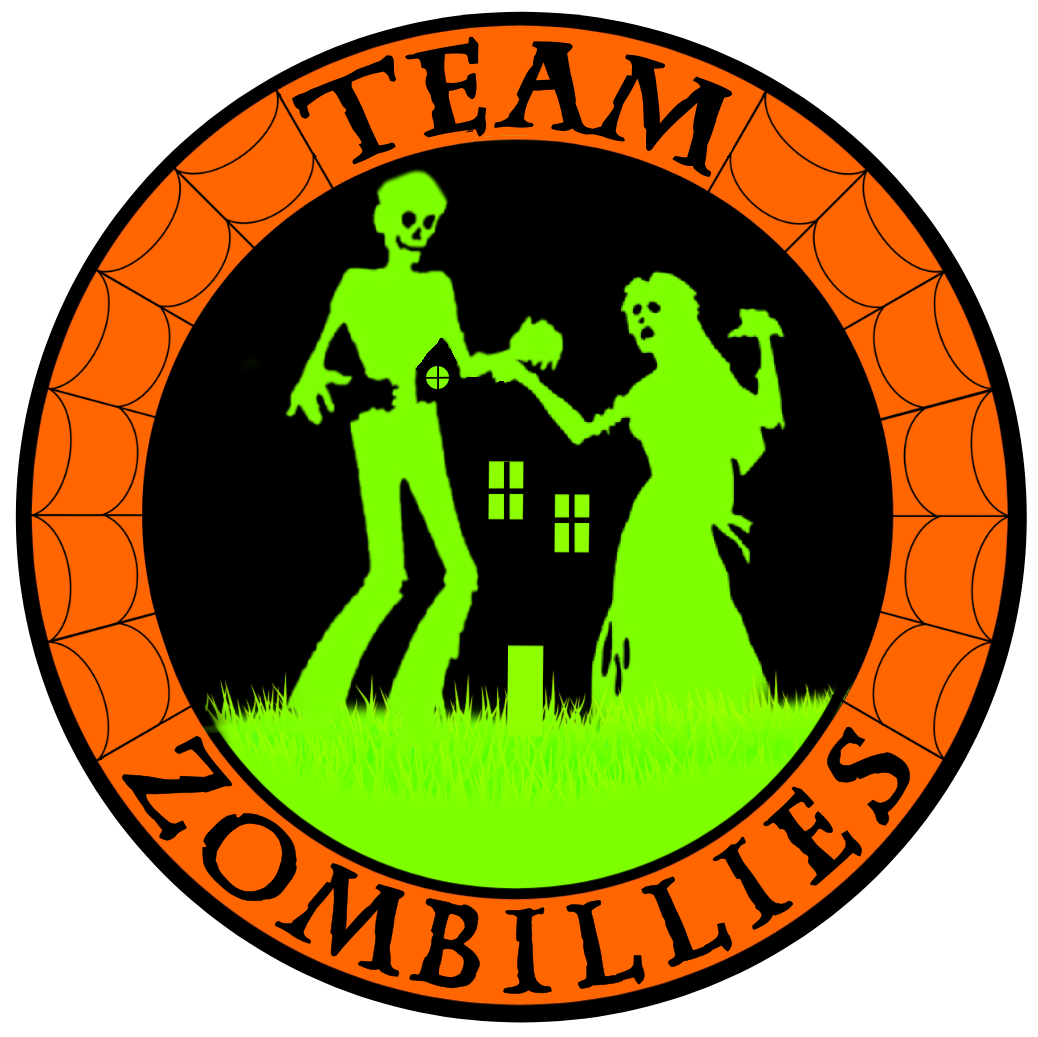 This attraction was reviewed on October 16, 2021 by Team Zombillies.
How Do We Get These Scores?

Final Score:

8
How Did We Get This Score?

Summary:
Every Halloween haunt season, Streapers Entertainment hosts its annual Nightmare Haunted Adventure! The main haunt takes place upstairs, but the queue line and an additional haunt take place downstairs.
That's right; You'll get an additional* haunt included for free with the cost of your regular – and VERY reasonably priced – $13 tickets! However, because it's not advertised as a separate or included attraction, we're chalking it up as additional queue entertainment included with the ticket price (under our Entertainment & Value section below). Still, with that said, there aren't many haunts out there that give you this kind of action before the main show begins!
The main attraction earns the name Nightmare from its theme, which involves Norma Streaper and her constant nightmares. Rumor has it that 13 people on Earth can save her from her enduring tortures. But, to find out if you're one of the lucky few that can end them, you must face those same nightmares yourself!
Are you one of the chosen ones? Or will you be one of the EVIL nuns' next victims?
Our visit to Streapers Nightmare this year was our first ever, and boy, are we glad we stopped by this gem tucked away in Peru, Indiana! There are a lot of great ideas floating around here, and we can't wait to see how this energetic troupe improves in the coming years.
Oh yea, did we mention that the nightmares within can touch you?
---
Cast: 7.24
How Did We Get This Score?

Our tour began with a great, in-character theme introduction by Sister EVIL (which stands for Elizabeth – Veronica – Isabelle – Louise). Then, after being warned of Sister Margaret, who's the evil one, and the nightmarish things that lay ahead of us, we started our journey into the unknown.
As we found ourselves walking through 10-year-old Norma's school, the other young students and evil nuns that teach there started making their appearances. Many kids and instructors interacted with us as we passed through their areas. If you wear a hat into this haunt, you can likely expect that it'll be removed and given back to you on several occasions.
The variety of characters we encountered widened as the haunt progressed. A bloody guy in a tank top tried to get us several times, an angry housewife was displeased about us being in her kitchen, and a dog (that looked like a human) shot out from her cabinets and both motorboated and peed on us! We also encountered several iterations of ghoulish creatures. These swine-like butchers split up our group, a few unruly rednecks reckoned with us, and a few zombies and other assailants attacked us in the Biocore Research Facility.
All in all, the characters' scripts and sayings were adequate but pretty basic with us. However, a select few characters interacted with us more meaningfully. For example, the swine-like butchers that split up our group physically examined our wrists and heads for 'bad meat' (which we all know tastes terrible). A couple of girls made us stand against the wall as we all rejoined each other. One of the Biocore workers stopped us to let us know about the zombie contagion area that we were about to enter. The young girls had their hat shenanigans, and the finale involved a bit of entrapment.
In contrast, the above examples pretty much sum up what we'd classify as meaningful 'interaction' in this attraction. While there are some excellent examples here, we'd typically expect to see a bit more given the length of the show. In addition, there were a few areas where we didn't encounter any actors for a few moments, while some scenes featured several of them simultaneously.
---
Costuming: 7.44
How Did We Get This Score?

The costuming and makeup at Streapers tended to vary pretty widely as well. Some of the monsters wore animalistic or ghoulish masks with black cloaks, or distressed jeans and plaid shirts, while others were more bloodied, distressed, and detailed. We also encountered some calamitous clowns, nefarious nurses, and protective pandemic gear, just to name a few, as we passed through their respective scenes. Some costumes felt like they were more 'universal,' whereas others seemed more scene-specific.
Each of the nuns seemed to have good makeup for their characters. These commonly consisted of paled skin, darkened eyes, upside-down crosses embossed on their heads, and black gowns that allowed them all to look similar to the stereotypical 'evil nun' that one might imagine. A few, however, went a few steps further with horns or claws to make them even more sinister-looking!
---
Customer Service: 9.33
How Did We Get This Score?

Streapers is seated several streets over from the main drag that passes through Peru. Because they neighbor some residential properties, their large, multi-story building and colored lights quickly stood out to us first-timers as our correct destination on the block. In addition, some street parking and a decent-sized free parking lot are available nearby. Finally, portable restrooms in front of the entrance are in place for those that don't want the haunt actors' assistance with relieving themselves once inside.
From there, friendly staff members greet guests at the ticket booth and help coordinate traffic to the winding queue line. Once you enter the staging area for the first haunt, multiple tablets are available (or QR codes if you prefer to use your device) to fill out the haunt's digital waiver.
Before we entered the first haunt, Puerto Rican customers were in line just before us. Because of the potential language barrier, one of the haunt's staff gave them special attention to make sure they understood the safety rules before allowing them to enter. We thought this was a very thoughtful and careful representation of the haunt's desire to ensure everyone has a safe and fun time!
Navigating the Streapers Entertainment complex is almost as exciting as the haunt is! While we didn't notice anything inherently 'unsafe,' there's lots of crawling and stair climbing involved. This haunt isn't a place that you'll be able to stroll through all willy-nilly. If you have any kind of physical impairments that may keep you from performing these tasks comfortably, then you might sit this one out unless you're a sucker for pain.
Streapers' website has all of the essential information you need to have a good time at their haunt, including dates, hours, ticket prices, and basic information for their haunted house, escape rooms, and other events. If you have any questions that you can't find the answers to, then their super-friendly staff members can help you out!
---
Atmosphere: 8.75
How Did We Get This Score?

Streapers' two-story building, wall-scaling skeletons, colored lights, wacky waving inflatables, and haunt signs at the front entrance left little doubt about what was going on inside their structure. Inside, there was party music playing, creating a fun and party-like atmosphere. However, the walls and ceiling were decorated with additional skeletons, cobwebs, spooky lighting, and creepy cloth to thicken things up into more of a Halloween climate. In addition, a projector screen and a couple of roaming clowns and nurses kept scares supplied to waiting customers.
Since we included the first attraction as a pre-haunt experience, we'd be remiss not to mention how this helped get us excited to go through the main attraction! Also, did we note that this building used to be an old schoolhouse!? All of the above, combined with Sister Elizabeth's intro, assisted in setting the stage for what we were about to experience.
---
Special Effects:

7.5
How Did We Get This Score?

We came across quite a variety of features and effects within this poor girl's eternal dreams. A blend of grunged-out rooms, commonly available Halloween props and custom-built atrocities were scattered throughout.
When it comes to sounds, one of the first things we heard was the sound of an arcade game. In addition, we also noticed some carnival music, poppers, and an air raid siren that added additional depth to the scenes.
From the outside of the haunt all the way through, there was a lot to take in! Several large moving props were the stuff of nightmares, including one that turned its head around in a complete circle! Our journey also placed us in the path of some disorienting strobes, through a chapel, a teacher's pet schoolroom, a clown carnival, through a refrigerator, and the Biocore research facility. This last area was complete with cameras, alarms, and a zombie containment area.
Perhaps the most effective room was the upside-down restroom. We must say, we've never seen a toilet spewing blood, let alone from the ceiling! Not only that, but the entire bathroom was above us! Could you imagine using that thing?
Another aspect that we'd like to point out at Streapers is that the haunt is physically interactive! Yes, you will need to open many doors on your own, navigate around and through items that may require you to bend down, and you will need to crawl, not once, not twice, not three times, but more than four!
---
Theme:

8.2
How Did We Get This Score?

Before entering, Sister Evil introduced us to the storyline behind the attraction. We appreciated this encounter, as we then had more of an idea of what we were facing along the way.
In a nutshell, the haunt's theme revolves around Norma Streaper, a 10-year-old girl, and her eternal nightmares. We learned that 13 chosen people could save Norma from her terrors. So, all we needed to do was experience her nightmares to discover if we were one of the chosen. Sounds simple, right?! Well, there's a catch; there's always a catch. You see, Sister Evil isn't evil at all; her sister, Margaret, is, and she's on the search for another soul. We were then left to wonder if we were one of the 13 chosen ones to help the child, or would we become Margaret's next victim?
Although the story did fade away inside the attraction, we came across some children who seemed trapped, a girl helplessly staring at us from atop a bunk bed and a school full of nuns. However, one of them was not quite like the others. The story also revolves around a schoolhouse, and the haunt takes place in one, so the location authenticates the theme very well!
---
Scare Factor:

7.25
How Did We Get This Score?

The horrors within Norma's nightmares utilized a bit of a different style of scaring. As we saw multiple times in their online advertising, it's not your typical haunted house. You won't see familiar movie characters, and they can utilize the sense of touch to enhance their efforts.
Most of the scares were of the startle or fear variety. We also encountered some sinister staredowns, stalkers, and separation. We had a group of six, and, one by one, they singled each of us out as we progressed through an area alone. Many of the frights were the result of effective hiding spots. Some of the character reveals were so unexpected that they successfully nailed our group's front and back. In Biocore, attacks came from both sides at one point. There were also a few scares from above!
We did have a larger group when we toured Streaper's terrors, but they tried their best to reset, staredown, or follow behind all of us when they could. Our group of two reviewers was in the back of the group. At times, it did seem that the front got startled the most, and from what remains unknown to us.
The finale enclosure resulted in a special surprise that nailed every one of us at the same time! Bravo for using something unique and giving us a crescendoed ending!
---
Entertainment & Value:

9.13
How Did We Get This Score?

Scare seekers can purchase online tickets to Nightmare Haunted Adventure at $13.00 per adult, and VIP admission is $23.00. Child admission for those below the age of 13 is $9.00 and $18.00 for VIP. Shirts, hoodies, and other goodies are available in their gift shop. They also have year-round escape rooms on-site! Although we didn't get the chance to visit these, a policeman at another haunt told us they're fantastic, so it sounds like we will be back to check those out as well!
The main haunted attraction took us 14 minutes to navigate. As alluded to above, the adventure inhabits both stories, with the first-floor section consisting of a haunted maze. Considering the low ticket price for a haunted house, that puts the MPD (minutes of entertainment received per dollar spent) at 1.08, which is an excellent value for the price. However, when we include the additional 8 minutes that tortured us in the first-floor maze, now that's a steal! That's technically 22 minutes of haunting entertainment for $13.00 and higher than we've seen this season!
When it comes to the first-floor attraction, it's not quite as 'haunted' as the main event. Instead, it's more of an interactive maze with a few actors that prepare guests to enter the main event. It also provides a terrific way to pass the time in line if you want to look at it that way. As we made our way through, we experienced ambient sounds, cat cries, a pick-a-door adventure where we meet Ophelia, costumed characters, and tons more! When they first told us it was a maze at the front door and that we would find the scares on the second floor, we didn't quite know what to expect. However, this attraction was fun and even weaved into outside portions of the property!
Hosted by the Miami Nation of Indians in Peru, Streaper's Entertainment has provided chilling entertainment since 2011. We can't believe this attraction has been open this long, and this was our first year attending; now we're smacking ourselves for not visiting sooner! We had a blast at Streapers, and their special events, escape rooms, bar, and concessions show that they provide their customers with a good time all the time. So be sure to stop by this season and see if you can help Norma escape her nightmares!
---
How Did We Get These Scores

---
Guest ReviewsGuest Average: 9.98 out of 10
Ricky Reahard – 10/10 – October 28, 2022Hands down one of the best haunted houses I've been to ever! The actors/entertainers were very …show more professional and friendly! All around great time!
Ricky Reahard – 10/10 – October 28, 2022Hands down one of the best haunted houses I've been to ever! The actors/entertainers were very …show more professional and friendly! All around great time!
Angela Case – 10/10 – October 12, 2022Went with my granddaughter, we had SO much fun!! I would highly recommend!