Sweet Dreams Scare House – Full Review
Sweet Dreams Scare House is a Haunted Attraction located in Easley, SC.
250 Saco Lowell Road, Easley, SC 29640View All Details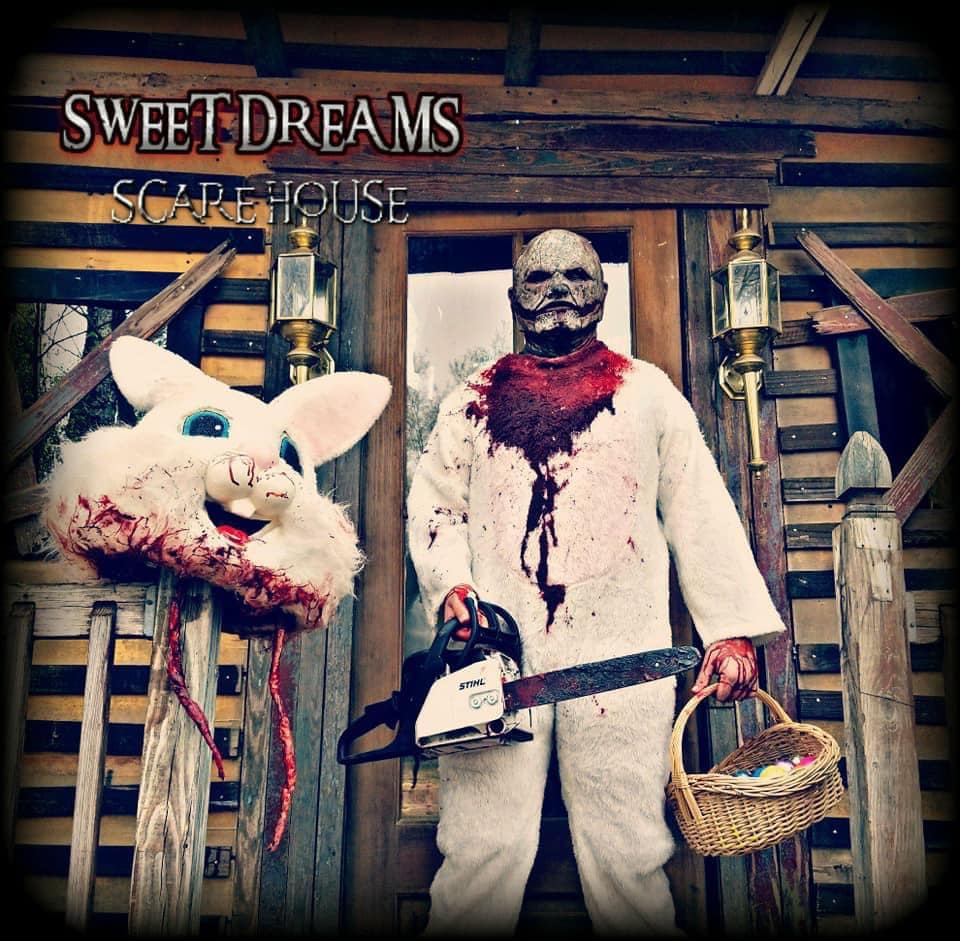 Features:

Free Parking, Restrooms/Porta Potties On-Site, Food/Concessions, Gift Shop/Souvenirs, "Old-School" (Low Tech), You may be touched, Original Characters, Uncovered Outdoor Waiting Line, All-Outdoor Attraction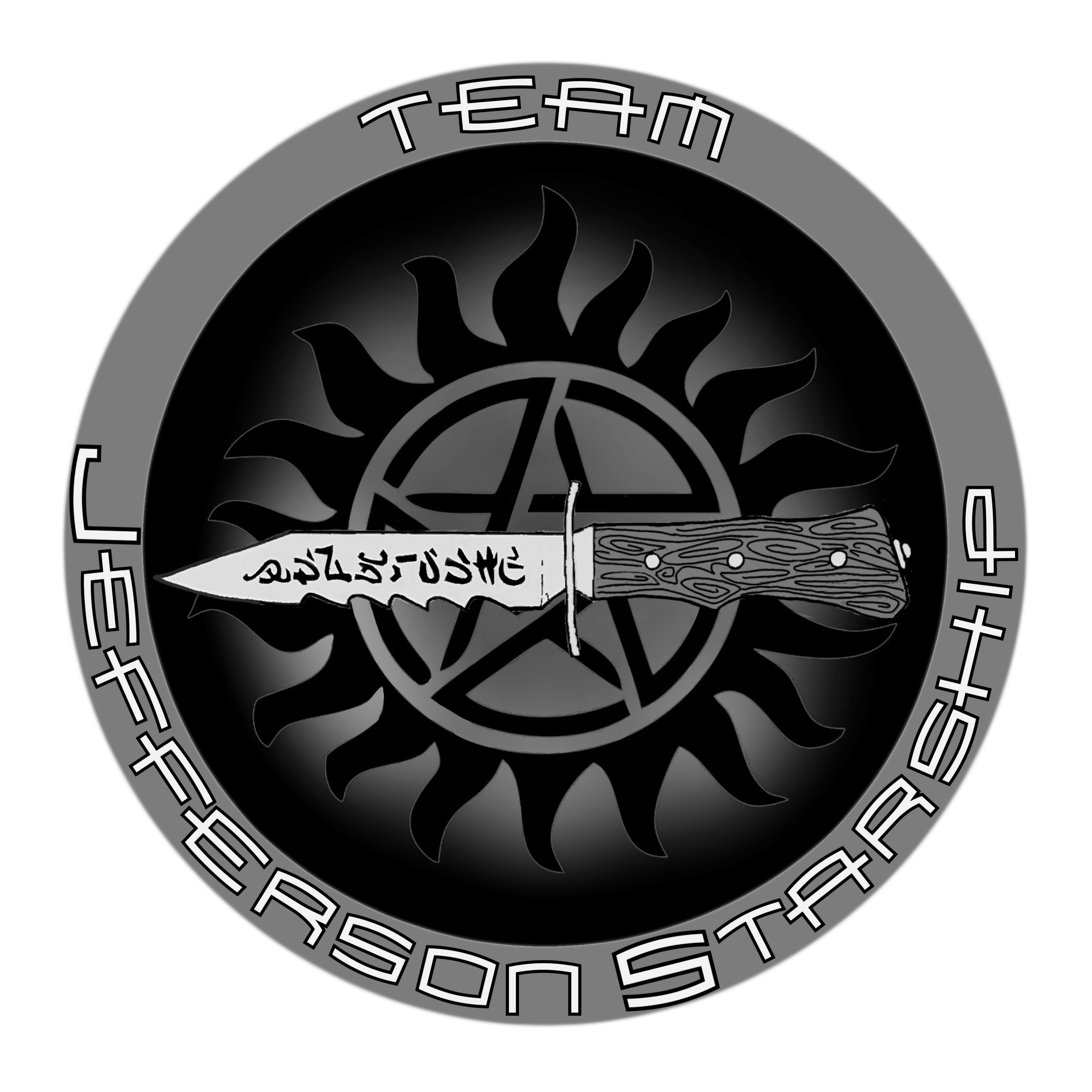 This attraction was reviewed on October 5, 2018 by Team Jefferson Starship.
How Do We Get These Scores?

Final Score:

8.4
How Did We Get This Score?

Summary:
Our team has been traveling to Sweet Dreams for the two years they've been in their current location and they never fail to be innovative, creative, and passionate. With one team member seeing it for the first time and two veterans, Sweet Dreams had a number of shocking and unique surprises setting a standard, not for what haunted trails are, but for what they should be.
Utilizing a mixture of classic and cutting-edge techniques, along with a setting that is wholly authentic and disturbing, Sweet Dreams brings the Boogeyman up close and personal. Offering ticketing options that customize your experience from a classic haunt to a full-touch, adult show, Sweet Dreams has something for multiple groups. This year they've added special events like piercing suspension artists to their already interactive and interesting entryway, with the entertainment changing every week. Bring your brains to break out of the built-in escape room at the beginning, but hold them tight to protect them from cannibals and other hungry creatures!
---
Cast: 8.17
How Did We Get This Score?

From the moment we arrived at the ticket booth, the monsters at Sweet Dreams were in character and prepared to scare. Our team lead, Doug, was wooed quite effectively by a well-equipped monster who firmly told his wife, Desi, her future in his barbecue pit before our lead's new relationship could begin. This was not the first surprise romantic encounter Doug had, which shows that on top of being incredible at scaring, the monsters at Sweet Dreams have excellent taste!
Our team took the adult show, marked by a two-dollar upcharge that is well worth the price if your group is old enough, so our experience was characterized by witty and extra-foul beasts that had no problem lifting, moving, catching, and terrorizing our whole group from start to finish. The group behind us was comprised of teenagers without this add-on, and we can assure you that their experience was certainly no less intense; several of them were inspired to climb on top of their car in the parking lot to escape the Boogeyman's minions!
While there was variety in the types of nightmare creatures that you can plan to encounter at Sweet Dreams, everyone stayed not only in character, but also followed the theme. From Doug's best boyfriend at the start to the hauntingly-effective little girl looking for her dolly, there aren't just good performances, there's a variety of styles that are both refreshing for veterans like ourselves and disconcerting in a way that only good haunts can provide. From the high energy and spiritually creepy performance of the fortune teller preparing you for her master to the slow and tension-filled creep of the Boogeyman, there is something here to scare everyone.
---
Costuming: 8.3
How Did We Get This Score?

With a focus on the theme of nightmares in the employ of the Boogeyman, Sweet Dreams offers costumes as varied as their characters. We particularly enjoyed the eternally-creepy living statues and the singsong horror of children seeking friends as examples of the costuming being detailed and fitting for both characters and scenes.
Because of the wide variety of monsters that fit within Sweet Dreams' theme, our team saw a number of different types of costumes, masks, makeup, and approaches to unique character creation. From carefully layered dirt textures on hillbilly attackers to wickedly entrancing witches, details were evident all over the trail. At points, even the environment came alive to give us a scare.
Keep an eye out for the Boogeyman that leads this motley crew of monsters, as he's carrying some custom gear that enhances both his unique appearance and his terrifying touch. Our team also wanted to give a shout out to our new 'Uncle' who used some bloody parts of his costuming in a creative way to underline his character's deviousness.
Fans of realism will love Sweet Dreams for its ability to blend monsters into the background, marry them to their scenes, and generally manipulate their appearance to create a nightmare landscape that always seems to have one more obstacle appearing from the darkness before you're able to escape.
---
Customer Service: 8.19
How Did We Get This Score?

Upon approaching Sweet Dreams, we were greeted with a sign and a very professional and trustworthy 'free candy' van. Parking lot attendants help with mitigating the up slope of the parking lot. The front entrance had a well-marked concessions bus that offers everything from chips to BBQ at reasonable prices and the ticket window is clearly marked and well-staffed. Energetic monsters mingle with staff in Sweet Dreams t-shirts and are more than willing to communicate in words – or grunts – the answer to your questions. Port-a-potties are located here at the front as well.
Rules are clearly posted before the entry to the haunt as well as warnings and, if you are buying the adult show, staff will have you sign a waiver allowing them to lift, grab, and generally interact with you on a more one-on-one basis. As Sweet Dreams is a haunted trail in the woods, it's not wheelchair friendly, but staff is very dedicated to marking or illuminating issues and caring for their guests' safety. The trail is unable to operate in rain due to the dirt and grass parking lot, but because of its slope, they can reopen after the weather stops, so give them a call or send a message before missing out on visiting this haunt!
The website design is clean and easy to navigate and they've made sure to post information on the haunt as well as ticket prices and policies for anyone to access.
---
Atmosphere: 8.78
How Did We Get This Score?

Sweet Dreams is a haunted trail set in the woods of South Carolina and, from the moment you enter their parking lot and pass the Free Candy van, it is completely obvious that you have stepped into a land of monsters and mayhem. From the Zombie Response Unit, which was stolen by one enterprising zombie while we were there, to the wandering creatures in the lot, there is a warring feeling of excitement and dread building as soon as you exit your car.
As an added bonus on our visit there was a man demonstrating pierced suspension from a stage erected in front of the ticket booth. The management team let us know that there will be different shows every weekend, so check the website out to see what you'll be enjoying when you arrive. Another added bonus this year: the team has built a horror escape room at the start of the haunt that is included in the ticket price and crafted to be busy night-friendly. With heavy attention to detail evident from before you even enter the haunt, and a good collection of monsters and carefully-placed parking lot props, visitors are well prepared for facing horror, although how prepared they are for dealing with it is in question.
---
Special Effects:

8.4
How Did We Get This Score?

As an old school haunt built by a dedicated team, Sweet Dreams relies less on animatronic scares and more on set building, props, and phenomenal acting. That being said, the haunt has more than a few tricks and treats to keep you guessing, staring, and crashing full-body into a monster you didn't see because you were looking somewhere else Doug.
The trail twists and turns on itself, and yet there is minimal sound bleed between scenes and incredible applications of scent creating one-of-a-kind moments that surprise and delight even the most experienced of our team. From the witch's aromatic cabin to the claustrophobic tunnels and halls, there is evidence of love and care put into every inch of terror.
The escape room at the beginning employed some impressive tactics and set building, but upon closer inspection we were delighted to see a member of Team Jefferson Starship placed into the story. Our team was especially pleased by the use of the haunt's placing and terrain to enhance the nightmare theme of the haunt, putting the safety of the real world just out of reach of the haunt's borders. The scenes carried a level of detail and layering that was more than impressive, especially considering Sweet Dreams has only been in this location for two years.
The twists and turns allowed actors to utilize the special effects in surprising ways. Our team was unprepared for the tiny surprise in the graveyard, or the reaction of the mourning woman that led us to it. There was a lot to see at Sweet Dreams, enough that multiple trips would be warranted to make sure you didn't miss any of the lovingly-made nightmares.
---
Theme:

8.75
How Did We Get This Score?

From the start of the haunt, our team was warned, in both a threatening matter and a rather enthusiastic one, that somewhere in the twisting nightmare that is Sweet Dreams, the leader of the Nightmares awaited us.
The theme of the Boogeyman was woven into multiple scenes and served to enhance the thread of dark dreamscape that links each scene and creature to the one before it. For such a variety of terrors, the consistency of the theme was impressive for our team and a delight to see. Sweet Dreams' usage of common night terrors in service to the Boogeyman to make one long journey for visitors from the darkness back into the light of the waking world where they once bought tickets was impressive and unique.
---
Scare Factor:

8.13
How Did We Get This Score?

Sweet Dreams provided an incredible amount of entertainment on this front, as during our post-haunt interview with the owners, we watched the group of teenage boys behind us run screaming from the final doorway before climbing on their own car to escape the monsters… still shrieking their heads off. There was no shortage of scares, thrills, and screams as we crossed through the land of the Boogeyman.
The monsters utilize the unique sets and props to combine jump scares, gross outs, and tension-filled, head-on terror into a truly enjoyable experience for everyone from the hysterical screamer to the jaded veteran. They are very good at spreading scares over the entire group and no one on our team felt like they weren't the recipient of some terrifying interaction. Distractions are utilized in some parts of the haunt and there's very little repetition in tricks or treats.
---
Entertainment & Value:

8.8
How Did We Get This Score?

Walking at a fairly good pace, our group took thirty-five minutes to finish Sweet Dreams after our escape from the locked room. With a standard adult ticket priced at $18, and an R-Rated adult ticket at $20, the value was hard to beat. With good music and queue entertainment, including Doug's hillbilly harasser, there was a lot to see and do while we waited.
There are also discounts for buying tickets online, and cheaply-priced merch if you want to rep Sweet Dreams after you flee from its nightmarish denizens. The added bonus of different entertainment acts, although our team member Kristin was too terrified to watch the suspension on our visit, only adds another group of reasons to make sure you don't miss this upstate haunt!
---
How Did We Get These Scores