Taylorsville Terror – Full Review
Taylorsville Terror is a Haunted Attraction located in Taylorsville, KY.
3000 Bloomfield Road, Taylorsville, KY 40071View All Details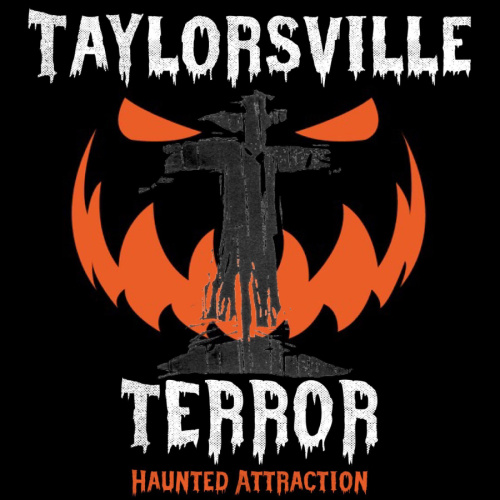 Features:

Free Parking, Restrooms/Porta Potties On-Site, "Old-School" (Low Tech), You will NOT be touched, Movie Characters, Original Characters, Uncovered Outdoor Waiting Line, Indoor/Outdoor Attraction, Family Friendly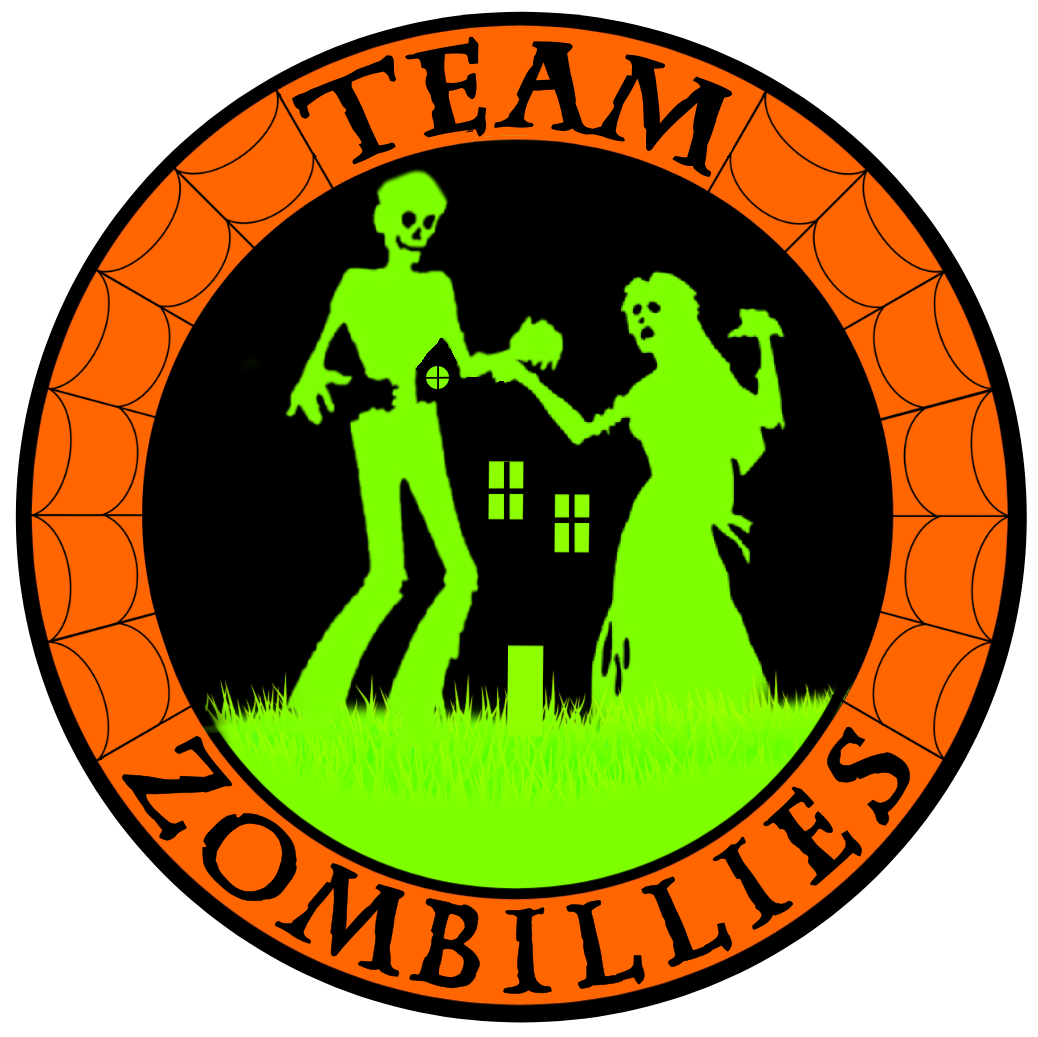 This attraction was reviewed on October 12, 2019 by Team Zombillies.
How Do We Get These Scores?

Final Score:

6.64
How Did We Get This Score?

Summary:
Taylorsville Terror is a newer haunted attraction to the Louisville area haunt scene. Even though 2019 is only their second season running, they are quickly growing and already offering multiple attractions at one location!
This year, customers get to experience their all-new haunted barn (for those that visited last season), a Haunted Forrest trail through the woods and corn, and a 'bus ride to Hell' that transports the souls that survived the barn back to the woods. And yeah, it just drops you off out there in the middle of nowhere, leaving you to fend for yourselves!
This is a family-friendly attraction run by family and their closest friends. Proceeds support a local hospital and St. Jude's. What started off as a big Halloween party has grown into the fun-filled fright farm that it is today!
Warning: There may be some spoilers below.
---
Cast: 6.48
How Did We Get This Score?

Taylorsville Terror uses a combination of paid and volunteer actors across the farm. With this still being a relatively new haunt, a good chunk of the actors seemed to still be getting their feet wet.
In the Barn, the girl in the first room was fairly believable and helped us find our way out of the 'break out' room after we freed her from her restraints. Along the way, some of the stand-outs included a female clown that stalked us, a priest that tried to perform an exorcism, and another attacker that was threatening his victim. A few of the cast here had various weapons and pieces of the scenes that they used to create some extra chaos.
The Bus Ride was undeniably the star attraction at Taylorsville Terror! Chuckles the Clown (our driver) was very excited and kept the groups that boarded well energized. Though, we still aren't sure if he knows the difference between the gas and the brake pedal. About half-way back to the woods (and narrowly missing the farm's nearby pond), he managed to get us pulled over by TT's resident police officers. They promptly boarded the bus because, for one, Chuckles was driving too fast, and for two, they were looking for 'Roy,' a serial killer that was loose in the town of Chickasaw (apparently that's what town we were in). One of us riders was randomly selected and assisted in their search. We'll stop now so we don't give any spoilers, but it was definitely the most fun bus ride we've had at a haunt in a long time!
The Trail was considerably less eventful for us, but we still witnessed a few valiant attack attempts and a skit that we'd never seen at a haunt before! Specifically, the graveyard scene featured an active funeral with a group of mourning people surrounding a grave. Suddenly, the deceased sprung to life and pulled one of the mourners into the casket with her! We were then followed by other less-than-expedient zombies up the hill as we fled from them. We also encountered a classic movie villain and some other common fiends as we meandered through the woods and cornfield. The finale scene showcased a headcase violently writhing on a hospital bed, which proved to be another of the most memorable moments of this trail.
Overall, we felt this cast has plenty of room to grow as they continue haunting into the future. Considering that the trail was fairly lengthy, we found lots of 'dead spaces' where more actors may have helped provide some additional scares and break up the silence between their scenes. This was also the case for a few sections in the Barn as well.
---
Costuming: 6.33
How Did We Get This Score?

The costuming here was a bit of a mixed bag. Throughout the 3 attractions, several well-constructed characters were created that carried some of the weight of those that appeared to be last-minute fill-ins.
In the barn, a clown towards the end was definitely one of the stand-outs of the night. With illuminated tubular hair, intricate makeup and a tutu-style clown costume, all with UV-reactive colors, we had little issue identifying her as a hair-raising harlequin! Another interesting look was the black morph suits with plain, white, plastic masks in the darkroom with other identical masks. It was quite eerie to see one start slowly crawling towards us on the floor! The nun had debatably the best / most realistic makeup of the tour. Appearing next to a portrait of the scary nun ingrained in our brains from the recent Nun and Conjuring movies, this one was every bit as terrifying!
Chuckles (on the bus) was similarly well clad with a red and black jester outfit and mask, but it wasn't quite as elaborate as our aforementioned funny female. The two officers that boarded had casual uniforms: khaki, button-up shirts with badges, blue jeans, and a western hat and bandanna.
The trail used a good combination of masks versus makeup, though both were generally minimal. However, we did see some better 'skin masks' alongside standard clown masks. The reaper before the cemetery had one of the most elaborate looks on this looping trail, complete with a black mask and robe and scythe. Another stand-out was the guy in the top hat, trench coat, and skull mask. Makeup, when noticed, appeared to add / highlight facial details for the zombies, or wounds and blood splatters on some others.
Throughout the tour, however, we also encountered an increased number of maniacs wearing only street clothes than we're used to seeing from other pro haunt attractions. Some still sported the occasional mask, but these were the primary driver for the reduced score in this category.
---
Customer Service: 8.4
How Did We Get This Score?

As of this writing, Taylorsville Terror didn't seem to have a website, so all of their pertinent info was on their Facebook page. They had their dates, hours and address pinned as an 'announcement' here, but other FAQ's such as 'how many attractions are there,' 'is it handicap-accessible,' etc. aren't as easily found. Though, we were able to get an idea of what the haunt is like from their recent reviews. (Kind of ironic, isn't it?)
That said, Taylorsville Terror's location also isn't on Google Maps yet, so we had to type their address into our GPS 'the old-fashioned way.' But alas! Once we got close, a well-lit banner by the road made their entrance / driveway very easy to spot. Ample free parking was available in a large and grassy but dimly-lit field. We didn't notice any parking flaggers, but our self-serve efforts found us a spot pretty quickly.
Near the queue area, the ticket booth was found up some loading ramps inside a small enclosed trailer. There, we found a very friendly lady that sold us our tickets, answered some questions about the haunt, and informed our management contact that we had arrived. He and every other staff member were equally welcoming, friendly and excited to scare us that evening! Most of the queue area was uncovered, except for a small section immediately in front of the haunt's entrance.
Walking around the queue area and barn were pretty straightforward with no notable safety issues. Though, be mindful that there is one spot in the barn that involves briefly crawling through a tunnel. The bus ride proved to be quite an adventure! But, if it hadn't been for having another group already waiting on the bus that knew what was going on, we aren't sure if we would've known what to do while waiting for the bus. A sign or staff member here might help keep some first-timers from wandering into the field. Also, in hindsight, our bus driver proved to be very good at what he does, but he will certainly make you question otherwise during the excursion! You definitely won't want to be standing up or not hanging on during the ride.
For the trail, put your hiking boots on and get ready to cover some ground! Do NOT wear piddly flip flops or heels out here; you will be walking in the backwoods of a farm! There were a lot of tree roots, uneven ground, rolling hills, exposed rocks and some sketchy-looking bridges to cross, so running probably isn't a good idea either.
---
Atmosphere: 6.5
How Did We Get This Score?

Taylorsville Terror takes place on a small farm that functions as such during the off-season. We presume that, due to their agreements with the landowner, decorations in the common areas of the property are kept to a manageable level for this crew. However, they did inform us of some potential ideas they have in place for seasons to come!
One of the first things we noticed was the large blue pole barn where the indoor haunt takes place. Outside of which, a skeletal horse and its wagon-type hearse, and a collection of props awaited guests inside a set of iron gates. A set of stocks and pillory were available if any youngsters get out of hand during the wait, as was an open coffin that you can get in for photos.
Surrounding the main entrance is a well-detailed facade that served as a great backdrop for photo ops. We noticed one clown making his way up and down the line keeping folks entertained. We also spotted a Freddy briefly, but he never did come out and play while we were in line and we didn't cross paths with him anywhere in the haunt. Before going in, we could hear some banging and lots of actor screams, but no music was heard.
Between the barn and bus ride, a good bit of the area is surrounded by commercial cooking equipment (probably for the big Halloween party that they throw every year). There was also a Halloween inflatable (yard decoration) that we walked under between the waiting area and where we loaded the bus from. Some tractors and other farm equipment can also be spotted from this area.
At the entrance to the trail, a 'Haunted Forrest' sign and two more inflatables guard the entrance alongside a costumed gatekeeper.
---
Special Effects:

6.36
How Did We Get This Score?

TT is more of an old-school, actor-driven show, but they did have some unique effects here and there and things we've never seen before.
In the Barn, the front 'break out' room was well-detailed and immersive. Other rooms throughout seemed to be decorated well enough for us to tell what they were, but not enough to have what we'd call 'intricate' detailing. Some unique obstructions were directly in our path, forcing us to physically interact with these segments as we made our way through.
We had to make our way through a room full of mannequins (which was creepy), a series of 'scary' doors like you'd see from the IT movie, and we had a run-in with a large jack-in-the-box.
When it comes to sounds, most characters were banging on things around them including metal that was really loud, there was real screaming, we briefly heard the theme song from Halloween, and the circus area was full of music! When sounds were heard, it added an extra layer of immersion to those areas.
On the bus ride and trail, a variety of vehicles were scattered about. We also had to walk through multiple school busses, one of which had some downright unnerving sound effects playing! For the most part, scenes were limited to decor that was on display out in the open. They don't have any buildings to walk through or anything like that (minus the vehicles). However, there were some larger scenes. One was a cemetery with a fresh burial site complete with a hearse. Another was Camp Crystal Lake complete with a sign, a camper, a campfire, and a nearby body of water!
Overall, there weren't many sound effects used on the trail. We did hear some chainsaws and screams in the distance (and while they were attacking us) and additional realistic sounds by the cemetery. For the most part, when we did hear something, it was the loud whirr of generators the trail was using for power. We could also see a few of these, which took away from the suspension of disbelief on the trial.
---
Theme:

N/A
How Did We Get This Score?

Taylorsville Taylor doesn't follow a set theme in any of their attractions. Every scene offered something different and we never knew what the next scene would bring. A plethora of themed areas and characters were encountered from clowns, psycho killers and a police stop to a medical area, a cornfused path, and many more!
---
Scare Factor:

6.63
How Did We Get This Score?

Each attraction at Taylorsville Terror offered a diverse variety of scares. In the barn, our group only consisted of 2 so they did a good job of splitting their targeting up between us. On the trail, however, there was a group a bit ahead of us and one coming up behind us so the scarers sometimes walked past or they didn't quite have time to reset for us.
The barn seemed to have a bit more of a demanding environment than the outdoor section. Although it didn't seem to have quite the variety, the scares seemed more up-close-and-personal due to its 'enclosed' nature. We felt like they focused on getting us out of our comfort zone more by making us do things such as crawl and make our way through pitch-black areas. We also witnessed an act of victimization and a serving of common phobias. They were also able to spread the creep factor by adding unusual photos in a scene to where we couldn't really avoid looking at some of them. If anything, they left us wondering, 'What in the world did I just walk through?' Are you afraid of beds? You might be after you see what they've conjured up here.
Most attractions that we've seen that provide a means of transportation solely to take groups from one place to another typically don't involve scares. Well, this one does! We won't dare tell you what they are, but we can tell you this will be one of the most fun bus rides you've ever had! You will want to hold on.
The scares on the trail heavily consisted of the startle and gas-guzzling variety. They did have at least one area where we watched a group fleeing onto any open path they could find, so be mindful of what might be stalking you in the corn…
At one point we were walking along this dark and quiet path and we heard an unnerving, 'shiiiiink!' We both looked at one another and said, 'What the heck was that?' Come to find out, that 'shiiiiink' was a metal weapon being scraped across a metal fence! We also fell victim to a good hiding spot, a good distraction, some stalkers, sparks, and a bit of misdirection.
When it comes to finales, one haunt had a final jump scare and, in the other, the last thing we saw was a sign that appeared to say 'The end.'
---
Entertainment & Value:

6.23
How Did We Get This Score?

General admission tickets are priced at $20.00 and include admission to all attractions. There are 2 main attractions; the barn and the trail, but a bus transports guests back to the trail. It's not an uneventful ride, to say the least, so we considered it part of the show as well.
Our group spent a total of 6:45 inside the barn, another 4 minutes on the bus and 15:15 on the trail, totaling 26 minutes. At the general admission price, this brings their MPD (minutes of entertainment received per dollar spent) to 1.3. This is above the average of 1.0 that we've seen most often! While waiting for our turn in line, we were told they have $5.00-off coupons at some of the local businesses.
This attraction does like to space their groups out pretty far apart to ensure that no groups run into one another inside the barn. Because of that, even though there weren't a whole lot of people in front of us (probably between 40-50), our wait in line was over an hour. It looked like they were pacing groups anywhere from 7-9 minutes apart. If you don't like waiting in lines, you might want to show up to the haunt early to avoid some of that wait.
The attraction is still new and growing so there wasn't a lot to do while we waited. One crazed clown character did a good job of roaming the queue. We watched him interact with all of the people standing in line around us. They also had stocks and pillory near the entrance where guests could take pictures of their group members being tortured and other photo opportunities to help pass the wait.
On really rainy nights, they have to close the bus ride and trail, but if they're able to run just the barn attraction since it's inside, they try to do so at a discounted price of $10.00.
Overall, we had a lot of fun out on the farm. This attraction would be great for families, newbies to visiting haunts, or those looking for more of an old-school, family-oriented haunted trail and barn.
#ItsTerrorTime
---
How Did We Get These Scores

---
Guest ReviewsGuest Average: 9.38 out of 10
Josh Tewsley – 10/10 – October 28, 2023Wanting to give our two boys their first Haunted house experience, my wife purchased tickets for the …show more four of us. Our youngest son is on the Autism spectrum but loves/ gets scared during Halloween scare events. He assured us that he really wanted to go and that he was going to be brave. There were points in the evening where his braveness was tested but the actors were incredible. When they saw him getting scared and wanting to be held, they respected that and let him be, even encouraging him to be brave and strong the whole way. After leaving both boys gave us their "seal of approval" for Taylorsville Terror and both are ready to come back next season, as are my wife and I. This experience is most definitely head and shoulders above other experiences my wife and I have had in the past. Being kid friendly, sensory friendly in light of our young sons apprehensions made this experience worthwhile and one we will continue to support! 10 out of 10, two thumbs up.
Bridgette – 10/10 – October 14, 2023We took our three teenage kids here and we all thought it was great! We went to one last year where …show more they could touch you and it was a little much for us. This was so much better for what we are looking for. It has an indoor and outside section. Really cool and the actors just do a great job interacting with people.
Scott Gaines – 10/10 – October 12, 2019I've been 3 times this year already! It gets better every time I go. Great attraction for Spencer …show more County! Everyone should check it out!
---
Past Awards
---
2022 Awards
Best Vehicular Scare - The Bus (Given by: Team Zombillies)
The Sheriff - Austin Paul (Given by: Team Zombillies)
Chuckles the Clown - Scott Paul (Given by: Team Zombillies)
---
2019 Awards
Memorable Moment - The Bus Ride (Given by: Team Zombillies)
---