Terror Manor – Full Review
Terror Manor is a Haunted Attraction located in Roanoke, VA.
805 Norfolk Avenue SW, Roanoke, VA 24016View All Details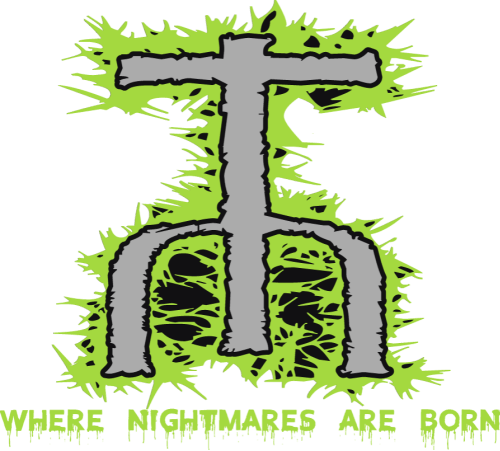 Features:

Paid Parking, Restrooms/Porta Potties On-Site, Handicap Accessible, Food/Concessions, Gift Shop/Souvenirs, Special Events, "Extreme" Attraction, You may be touched, Original Characters, Indoor/Outdoor Waiting Line, All-Indoor Attraction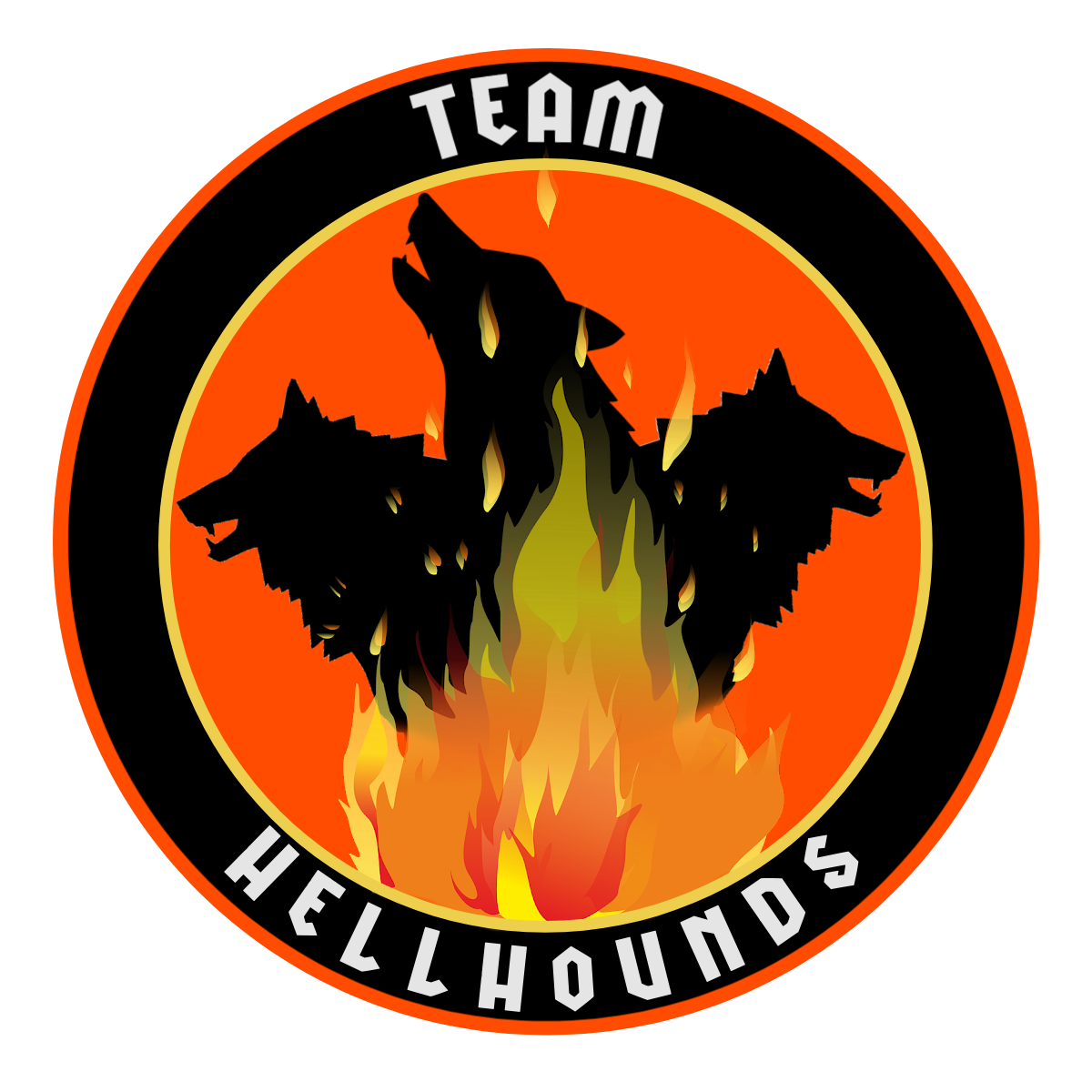 This attraction was reviewed on October 3, 2019 by Team Hellhounds.
How Do We Get These Scores?

Final Score:

8.52
How Did We Get This Score?

Summary:
Where shall I even begin in describing this monstrous haunt? Terror Manor (TM) is sure to bring about all your deepest, darkest fears. If your (un)lucky enough, you might even be surprised to find some you did not even know you had. That was the case for one of our team members. Just know, we will never let you live it down or forget it! This is a massive haunted house with at least 40+ rooms and scenes located in what some might call an abandoned warehouse. I know it is not, but it does give off that vibe. Wait, was that a real rat? It can't be… to be on the safe side: please, leave all cheese at home.
Terror Manor has something/someone for everyone. From snakes, to spiders, dare we say rats again? Of course, you will find a few clowns. Would a haunted house even be scary without at least one? Beware of the one lurking outside, roaming the crowd, looking for his next play toy. He likes to cause trouble and create a lot of disturbances. A few of my teammates were sweating even before we had the chance to get inside. And I do not believe it was from the heat or humidity. They cannot fool me!
---
Cast: 8.24
How Did We Get This Score?

We all were quite surprised with how many actors we saw inside this haunt. Every corner, crack, and crevice seemed to have someone hiding in it. While every so often, we would enter a room to find a reprieve from actors, we found ourselves wondering "what in the name of Jesus is this? Why is this in a haunted house?" Kudos to the developers on this one! They got us to put our guard down, and then BAM! It was ripped from our body, smashed on the ground, and never to be seen again. At least I still had my soul, but not for long. I'm pretty sure I may have lost it to the 'horned devil' man. I am still not sure how I wound up on my knees, holding what I can only describe as a rock like object, while reciting incantations. Was it my soul splattered all over us, or blood? Anyways, I'm sorry, mom! I know you told me never to get involved with this. Luckily, I left intact and nothing has seemed to follow me home. Hoping it stays that way!
Would like to give a shout-out to the possessed girl bound to a bed. She looked and sounded like she was in desperate need of a priest. I tried to help; I screamed 'the power of Christ compels you!' Not only did this not help, but she became increasingly violent! Those straps had to be leather, and her wrists bruised.
Not trying to give anything away, but another actress deserves some credit. We have dubbed her Candy. Candy, you were very entertaining! Especially for the guys in my team. And the entertainment didn't stop inside the haunt; at home, something may have possessed our significant others. For some odd reason, they blame you. Not to worry, you have our permission to keep on, keeping on!
---
Costuming: 8.23
How Did We Get This Score?

With as many actors as we seen, it was quite impressive at the amount of time and effort that went into costuming. Beetlejuice, man, you have it going on! I honestly thought my wife went around the corner and said 'Beetlejuice, Beetlejuice, Beetlejuice!' Everything from his hair, make-up, clothes, and even his walk was on point to that of the movie. Kind of freaky, but awesome none the less! He even had a little friend he carried around with him that matched his outfit. One of my teammates, had a mini-heart attack standing behind me shivering when she saw him. Ah, such good times!
The clowns were some of the freakiest we have seen in the industry. This may partly be in fact due to my hatred and fear of clowns. Thank you, Stephen King, for the childhood nightmares and lifelong agony. These clowns really know how to 'clown around' and cause some chaos. I think we might all still be glowing from something squirted at us. Wonder if it was from one of those flowers they always have on their suit? Anyhow, under the black light in the haunted house, we looked like we had been dumped into a vat of bio-hazardous, mutated, alien poo. If we were outside, astronauts from the space station could have seen us glow. You got us this time clown; and you wonder why I have issues with you? I'll be keeping an eye out for you in the future 'Squirt! '
For the most part, all costumes were well put together and complete. Normal everyday clothing could not be seen, and costumes were dirty and distressed when required, clean and tidy when needed, and even sexy (uh, baby-baby) at times. Us guys still have our eye on you, Candy! Make-up was completed with care and well done. Even though we felt like we were inside a massive, human smoker, the make-up fared well. No running or smudging the we could notice. In retrospect, we glistened more than a Vampire from Twilight in the sun due to our out of control sweating! Hopefully as October moves forward, it will cool down. Where is that cold-front anyways?
Masks were used in clever ways and matched clothing appropriately. Although, there was one scene/room where the character did not make sense at all. His costume was spot on, but in no way did he fit in. Maybe he contracted something from a few rooms ahead and just wondered into where we were. Overall, there was a great variety of characters where detail and creativity took priority.
---
Customer Service: 9.54
How Did We Get This Score?

TM is located in downtown Roanoke, VA in what I call an industrial section. Fairly easy to find. Now, we felt like zombies in the apocalypse with no human food around for years before we went to the haunt. How did we remedy this situation? We had TACOS of course. Lucky enough, TM location is within walking distance to a few restaurants. After eating, we used our handy dandy GPS to lead us on our walking journey through dark, dingy, downtown a few blocks over to the haunt. Once there, we quickly realized where we were at. We were abruptly greeted from 'Squirt' the clown. I should have known from the time I laid my eyes on you, that I would never forget you.
Everyone was very delightful to deal with. No attitudes and smiles all around. Just what we like to see. How can you not be happy at a haunt? Staff had no problem answering any questions we had. Security guards were friendly, maybe too friendly. Was that a frisking I got? Is this part of the show? I mean, I know I just had dinner, but a date first still would have been nice. And yes sir, that is just a phone in my pocket; not that happy to see you! Just kidding, but we were checked for weapons and metal from a guy now known as the 'Wander.' Great security practice and glad to comply with the rule.
When it comes to safety, TM is one of the pro's in this category. I mean, from my research, I was able to find out they are one of only three ADA compliant and approved haunted houses in Virginia. This is such an amazing feat and shows their dedication to helping everyone enjoy the festivities of Halloween. With a simple Google search of Terror Manor, you can find quite a bit of information. Their Facebook page is also a great resource and sometimes coupons are offered.
---
Atmosphere: 8.6
How Did We Get This Score?

The atmosphere at TM is much different than that of other haunts we have visited this 2019 season. With ghouls, monsters, and clowns just walking around waiting to get in your face added a bit of suspense to our visit. Some of my other teammates even thought about backing out. That is a first for this year as well. You can most certainly tell you are at a haunt while standing outside to buy your tickets. Also, they now have a stage and have live bands playing just about every week. It is some great entertainment while you are waiting. We were definitely prepared and excited to enter the haunted house!
---
Special Effects:

8.37
How Did We Get This Score?

There are an abundance of effects used in the haunt. All your senses will be activated when walking through. Note, this includes the possibility of getting wet. That came as a shock to us! My one teammate exclaimed, 'I hope this does not stain! This is a good shirt.' Maybe I should ask her if it came out? I see it as a souvenir and token that we made it out alive and our souls somewhat intact.
Lighting is a strong suit. Strobe lights in abundance, and in cool places. I love the effect and illusion it causes. When it comes to sound, you'll hear the screams of others venturing through more than anything else. We are almost certain they were being tortured and their fingernails ripped off, but they seemed happy when coming out. I guess they just caused them to lose their mind and had no choice but to laugh.
Scenes were very detailed and most quite convincing. The designers of TM have a great imagination I must say. How do you come up with ideas for 40+ rooms? And then be able to decorate in such an elaborate manor.
Some added effects could have been used to enhance the experience. Such as an actual air conditioner in the freezer to make it feel as though you really are walking through one. I mean, come on, how are you going to make human corpses last in a heat box? They will not be very fresh if you ask me. Also, with this haunt located in a warehouse sort of building with such tall ceilings, it would have been nice if the rooms were covered on top. Being able to look up and see through the room made it a little less convincing. Having an actual ceiling on the room would have made it feel more personal, real, and closed in. But how did I get over this? I stopped looking up, for the most part. Until… well you will get to find out.
This haunt uses more actor driven scares than props. Everyone will see some, and they are pretty cool. Adding some more might help break up some of the monotonous feeling of seeing a lot of actors. Don't get me wrong, the actors are good, very good, but a break with a startle scare from a prop or animatronic would help in keeping up the suspension of disbelief. Overall, the special effects used in this haunt are very entertaining and effective at scaring!
---
Theme:

N/A
How Did We Get This Score?

Who needs a theme when you have 40+ different rooms and scenes and 40+ actors to scare the ever loving daylight out of you?
---
Scare Factor:

7.93
How Did We Get This Score?

Obviously one of the most important aspects of this review. How scary was it? Honestly, it depends on who you ask. Some will find this haunt immensely terrifying, and others will have a lot of fun with it. Although, I am sure everyone at some point will jump!
They had a good number of new actors when we went who are trying to find their way to fit in. As their experience grows, the scarier this place is going to get for sure! TM was able to scare everyone in our group at some point. Some of them I believe were scared all the way through. I bet that is why my shoulders and waist are bruised. Did she have to squeeze that hard?
With so many new actors trying to see what works, a few of the scares were predictable. We could see them standing beside a prop or kneeling on the ground. I do have to say, a few I thought were statues. How do they stand still for so long without moving so much as a hair on their body? Impressive. At points in this haunt, it can be very interactive. They will immerse you into some of the scenes and you may have to complete something before moving on. Also, carnival games inside? Where did this come from? All I can say is, for the love of God, do not miss!! You will see what I mean.
The ending/finale was a little disappointing for us. We are used to going out with a bang. The character we encountered at the end, was very interactive and talkative, however. Very witty and good with comebacks. Had some fun with him. With all that being said, we did get scared, and we had a blast. We screamed, we laughed, and we dealt with the devil. What more could you ask for?
---
Entertainment & Value:

9.07
How Did We Get This Score?

For the price of this attraction, the entertainment is great! It is one of the biggest haunted houses we have been to. At a couple of points, some of my teammates asked, 'when is this going to end?' It appeared as though we would walk forever and ever. We got about 1.45 minutes per dollar of time in the haunted house. We all believed the ticket price was appropriate giving the size and number of actors at this haunt. Being able to listen to live bands while waiting is great entertainment. Not something we get to see a whole lot of. Keep a look out on their Facebook page as they also have nights where food trucks are present. In terms of using their available space, we do not believe they can do much more with it. It is amazing to see what they have created, and we look forward to coming back for many years to come!
---
How Did We Get These Scores

Promo Images:
Click to Enlarge
---
Have you visited this attraction?