Terror Mansion Haunted House – Full Review
Terror Mansion Haunted House is a Haunted Attraction located in Brazil, IN.
211 North Walnut Street, Brazil, IN 47834View All Details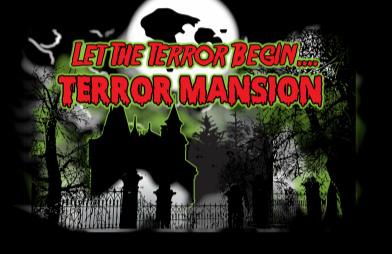 Features:

Free Parking, Restrooms/Porta Potties On-Site, Food/Concessions, "Old-School" (Low Tech), You will NOT be touched, Original Characters, Indoor/Outdoor Waiting Line, All-Indoor Attraction, Family Friendly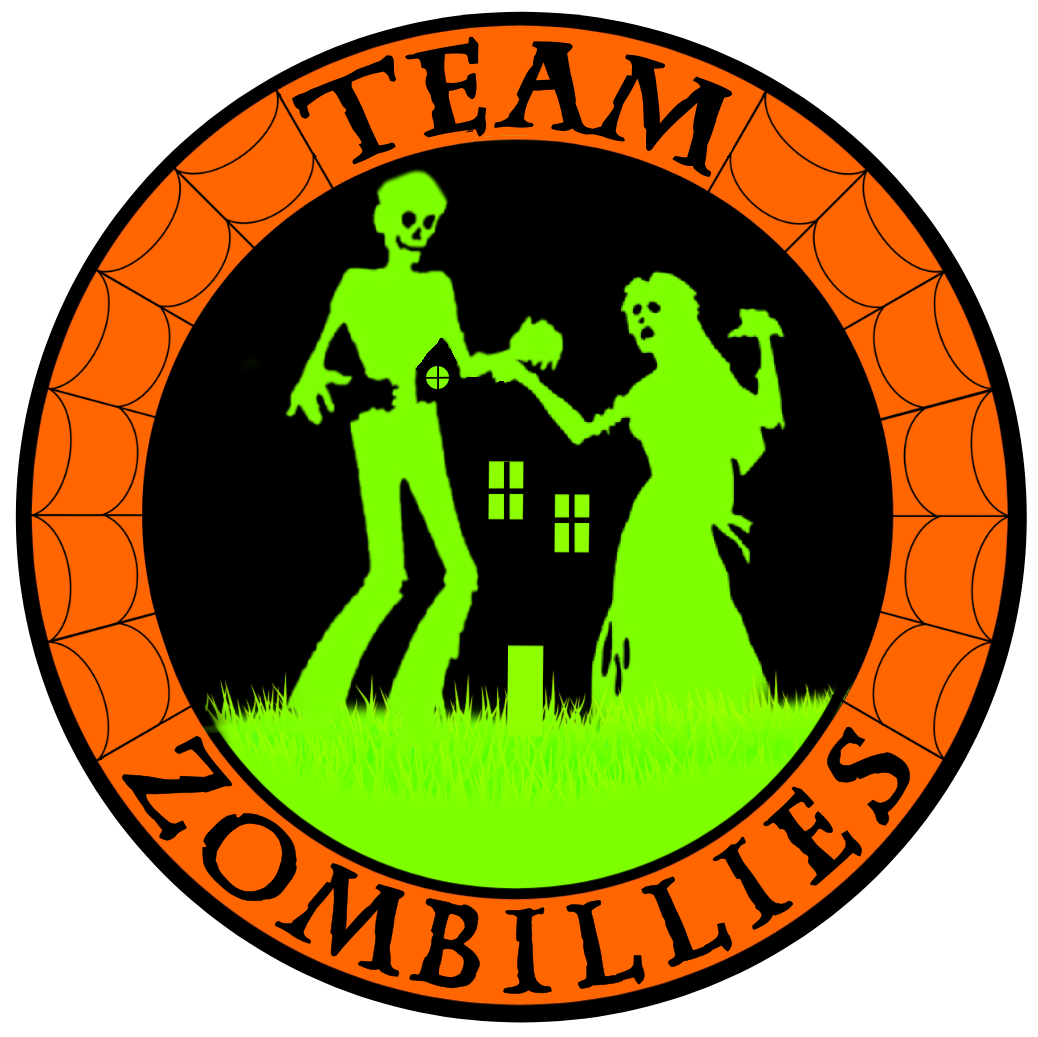 This attraction was reviewed on October 26, 2018 by Team Zombillies.
How Do We Get These Scores?

Final Score:

7.69
How Did We Get This Score?

Summary:
Terror Mansion (TM) is an old-school, mostly actor-driven haunted attraction that DOES take place in a real, two-story haunted house! The mansion was built in the 1890's by a doctor that also resided within the mansion. To this day, the doctor still roams the halls, looking for his 13-year-old daughter, Mary, who seems to have mysteriously vanished. The many authentic rooms and halls of this house encase a plethora of spirits that are eagerly awaiting your arrival.
Terror Mansion is an all-volunteer fundraising event where proceeds benefit Christmas in the Park of Brazil, Indiana. Not only does this organization know how to put on events for the Christmas season, they also know how to put on quite the haunted house! They warned us that they've had multiple 'code yellows' (people who have peed their pants) this year, so it sounds like they've been having quite a successful season.
Will you find Mary?
---
Cast: 8.18
How Did We Get This Score?

The cast consisted of a variety of characters of ages that ranged from middle-aged adults all the way down to a few pretty young souls. Before we entered, the lovely and recently-risen actress at the entrance of the attraction informed us that they were a bit understaffed at the time of our visit. However, the spirits within were spread out well and nearly every room that we ventured through had at least one entity.
None of the cast members broke character and' brace yourselves… none of them used the words, 'Get out,' or any other commonly-used phrases. This was such a relief – especially from an attraction of this caliber! On the contrary, when dialogue was used, it was more theme- and scene-specific.
Once inside, the first actor that we came across was the doctor, Mary's father, who adamantly insisted that we'd seen his daughter. He followed us for some time, verbally interacting with us and, when we assured him we'd let him know when we found Mary, he still didn't seem to believe us. We also came across a creepy girl that was singing 'Mary Had a Little Lamb' to us in a very eerie way – lingering behind us as we slipped out of her room.
We must say, out of all the cast members, the Librarian was our favorite. We're pretty sure she was downright crazy! She would tell us to do something and then get extremely upset with us for doing what she said! One of those two needs have a talk to herself…
---
Costuming: 7.11
How Did We Get This Score?

The costuming and makeup matched most of the scenes we found them in, but the quality ranged from character to character. Most were realistic enough – not incredibly detailed, and some matched their scenes exquisitely while others could have used more theme-appropriate and detailed attire.
We were informed that the makeup is generally applied by the cast members themselves. We noticed blood running down one's face, aging skin, small wound additions, discolored teeth, and grunge- and dirt-covered skin including hands and fingernails.
An assortment of masks were used. These included a three-faced man, a clown, a dark half-mask, masks that looked like grandparents, and more. Some of them didn't match the attire paired with them such as a clean suit with the clown and sweatpants and a hoodie, but others matched well, such as the villain in all black that we encountered at the exit of the house.
The hostess, who was dressed in an elegant red dress with black roses in her hair, the Librarian, and the brain cook in the kitchen were some of the costumes that stood out to us the most.
---
Customer Service: 9.43
How Did We Get This Score?

Terror Mansion was very easy for us to find. This was our first time here and our GPS took us right to the parking lot. Parking was free and right next to the house in a good-sized, lit and paved lot. One large banner was spotted from the road and the exterior decor on the mansion made it hard to miss. Another banner was hanging on the ticket booth, which was super easy to find having to walk past it to get in the queue line. A portable restroom was located around the left side of the house under a dusk-to-dawn light for customer convenience (and as an attempt to prevent code yellows).
The staff we met in the ticket booth were friendly and told us where we needed to go. A fiend at the front door wasn't near as friendly but it was completely appropriate and entertaining as they were in character.
The property does have multiple sets of stairs inside and out, so be mindful of those. There are also some low-hanging obstacles in different spots in the house, but there are signs warning of them and they were padded for safety. Lastly, we were informed that, on occasion, the local fire marshall dresses up and roams the property to make sure each night of operation goes smoothly.
---
Atmosphere: 8
How Did We Get This Score?

When we see haunted attractions like this that take place in real houses, it puts us in a giddy, inner-child-comes-out-to-play state of being. Suffice it to say, when we arrived at Terror Mansion and were immediately greeted by a two-story, brick house complete with boarded up windows and Halloween decorations, we were more than ready to enter!
Outside the house was rather quiet, but the inflatable ghost on the balcony, the swirling ghosts projection casting on the upper story of the building, and an interesting archway with impaled heads along the top reiterated the fact that this was a haunted house. In addition, there were several hanging skeletons, vintage red and green lights, a classic toe-pincher coffin, and a hanging body bag decorating the front porch.
The queue line takes place both in and outside the house. Once inside, we entered a well-decorated hallway that helped in preparing us to enter. An ominous voice was heard along with music and a framed news article that revealed a gruesome and true (and truly horrific) story. As we waited our turn, a loud horn and banging on the walls added to our excitement to enter.
---
Special Effects:

7.25
How Did We Get This Score?

Terror Mansion has a dedicated team of builders that design and create the majority of the effects in-house. The house still has many of its original features, including multiple staircases, wooden floors, a second story window that you can look out of, and large areas of paint peeling on the walls!
As we made our way through the house, we came across a lot of areas that we would expect to see in this old of a mansion, including a kitchen, an inside casket and funeral area, and a little girl's room among others. But, there were also many things we didn't expect to see. Among these was a real skeleton (yes, we said REAL, and you will have the chance to stop and look at it up close), many voodoo-looking symbols on the walls, an ouija board, and a cage surprise, just to name a few.
Some realistic and creepy sounds were heard in many areas that added to the overall feel of a realistically-haunted house. We also encountered some flashing lights in the stairwell that made our journey up them additionally spooky, a strange TV, a string of lightbulbs, maggot-covered brains, old books, many different dolls, and a giant surprise that was quite effective.
---
Theme:

7.48
How Did We Get This Score?

As alluded to in the summary, the house was built by a doctor that also lived in the house. His 13-year-old daughter, Mary, came down with a terrible sickness. The doctor made a deal, and the deal went wrong. This has resulted in many different spirits that inhabit the house and 'may' come after you.
When we met the doctor, he seemed to be on a never-ending search for his daughter. The further we made it through the house, the darker things seemed to become. We encountered areas where it seemed as if his 'deal' may have involved an ouija board or some sort of symbolism that resulted in bringing forth some very evil spirits.
Several characters referred to Mary in different ways and one explained to her who she was once we entered their area. Needless to say, Mary didn't appear to be a nice, or alive, girl anymore.
We would also like to note that, when this house was constructed, it was common for doctors (such as the one that built the house) to house some of their patients in the upper level to better care for them. On that note, there was a medical room in the upper story of the house, which helped take us back in time even more realistically.
---
Scare Factor:

6.86
How Did We Get This Score?

There were quite a few spirits within the decrepit walls; some were big and some were small. It was hard to predict what they were going to do at times.
A variety of fright techniques were used within the house and they preyed upon a multitude of fears, so be prepared! Knowing that the remains of a human corpse are inside may be enough to give some the heebie jeebies alone! But, on top of this, we also encountered dark corridors, a sudden loud noise, a claustrophobic hallway, intimidating characters, and a foggy hue throughout the house that provided an overall eerie vibe.
At the exit of the house, we encountered a finale scare unlike any we've seen at an exit before. After escaping, additional decor made us think that there would be more to set us on our way, giving us that final fright of the night, but we didn't find any other scares outside. However, the house is located in a city, so it's possible that they may be restricted on the amount of noise they can make outside.
---
Entertainment & Value:

7.75
How Did We Get This Score?

General admission to enter the house and meet the spirits is priced at a mere $10.00 per person. 100% of the proceeds go to Christmas in the Park, which is an event hosted by an organization that puts on the town's Christmas-themed light show and other events for the city. We thought, for the price of the attraction and the entertainment that we received inside, this made this ticket price a great deal!
Our tour time took a total of 9 minutes, but this may vary per group. That brings their MPD (minutes of entertainment per dollar spent) rating to 0.9. Although this is below the 1.5 that we've seen most often in the past, the house's crew provided us with some family-friendly frights and some creative scares that are still worth a visit if you're anywhere near the Terre Haute area.
When it comes to additional entertainment included with your ticket price, we noticed a photo opportunity set up in the front yard of the house as well as a single roaming actor outside that was wearing all black with a black mask as well. They blended in well with darker areas of the property and we are sure that, when people just spot them, they may get a bit of an extra startle.
If you're near Brazil, Indiana (just East of Terre Haute) area, or are simply looking for some fresh takes on some old-school and actor-driven startles, then we definitely recommend a stop. Also, if you're like us and really appreciate haunted attractions that take place in locations such as an old, two-story house like this one, you definitely need to visit!
Mary and the other spirits will be waiting for you…
---
How Did We Get These Scores

---
Have you visited this attraction?
---
Past Awards
---
2018 Awards
Memorable Moment - The REAL Skeleton (Given by: Team Zombillies)
---
Join ourspookyadventures!
We visit Halloween haunted attractions year-round! Follow us for haunted house walkthrough videos, behind the scenes footage, and more!