Terror Mills Haunted House – Full Review
Terror Mills Haunted House is a Haunted Attraction located in Jackson, GA.
820 North Mulberry Street, Jackson, GA 30233View All Details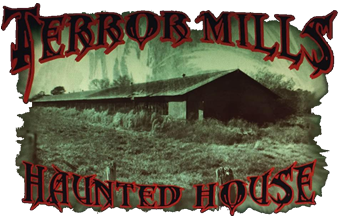 Features:

Free Parking, Restrooms/Porta Potties On-Site, Handicap Accessible, Food/Concessions, Gift Shop/Souvenirs, You may be touched, You will NOT be touched, Original Characters, Indoor/Outdoor Waiting Line, All-Indoor Attraction, Family Friendly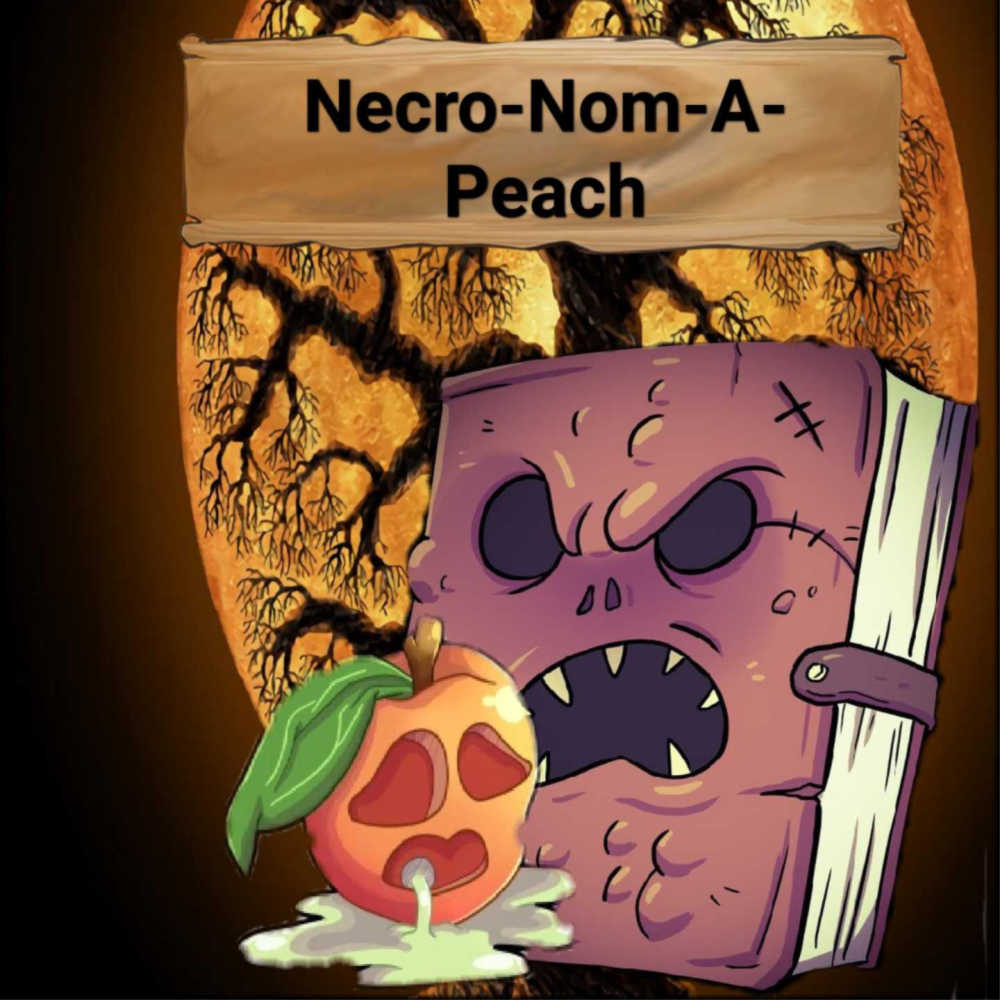 This attraction was reviewed on November 2, 2019 by Team NecronomaPeach.
How Do We Get These Scores?

Final Score:

7.84
How Did We Get This Score?

Summary:
Where is a newly uprising haunt gem? Why in Jackson, Georgia! Terror Mills Haunted House has only been open for a few years and they are growing by leaps and bounds. Their secret for success? They have haunt passion in spades and an eye for detail. Our group predicts this haunt to just continue getting more and more amazing and we are hoping to be there every step of the way to watch this haunt grow!
Terror Mills Haunted House started as a small haunt within an old pillow factory, now they have a larger location with access to a larger building and a spooky woods. Not only did we love their current haunt enough to go through twice, but we anticipate that they are only going to get bigger and better as they progress over the next few years. Our group went through twice because the first time was the standard haunt and the second was something called 'full tilt', which turned the haunt into a full touch haunt. In speaking with the owner, yes, they have some BIG plans for the future. We are pumped to see all that is to come!
---
Cast: 8.08
How Did We Get This Score?

Terror Mills Haunted House had a very energetic and passionate group of actors of all ages. The first time we went through the haunt, we were blown away with their animated acting. The actors played 'rage zombies' and each one was unique from the other while still being all the same type of zombie. Each zombie was clearly a specific person before they were turned, which is an amount of detail we appreciate with characters. Each of the zombies also had a unique zombie sound and 'dialogue.' Hissing, growling, snarling, manic laughter, and silence were heard as we went through the haunt.
The actors were very interactive in the first pass as we went through. They followed our group and even one zombie in the swamp area separated us with a creepy back bend. Obviously, with the full tilt, the interactivity and energy drastically increased (which meant that the actors were insane in a good way) and our group got touched, pushed, and pulled.
---
Costuming: 7.88
How Did We Get This Score?

Terror Mills Haunted House has a crazy talented makeup crew. They have in their ticket booth some custom made masks and some hand made key chains that are creepy severed fingers. Those talents are also displayed on the faces and bodies of all the characters within the haunt.
While the makeup was really outstanding, some of the costumes appeared to be just street clothes. It's possible that the zombies are in street clothes because they are freshly turned people, but it still stood out some. Other characters were head to toe in costume. Jackson was the first character that people meet and he was very, very well done with full makeup, costume, and a great accent. The masks were few in number and were typically for just the clown zombies. That made the clowns fit together with each other within the zombie-infested carnival.
---
Customer Service: 8.3
How Did We Get This Score?

Terror Mills Haunted House has a great amount of information online. They really want people to know about them, and they have an active Facebook and Instagram along with a well-designed website to get their information to the masses.
As we drove up to the haunt, the GPS led us right to them. But even if it hadn't, they had signs up along the road and fun zombie mannequins at their entrance. Once parked, it was fairly easy to find the ticket booth, we just needed to follow the music. We met several of the cast and crew and all of them were so nice and friendly and welcoming. This wasn't just because we were reviewers, because we saw them treat multiple other people the same way, these people are just that nice. The crew is also really good at having answers or getting answers to any questions we had.
---
Atmosphere: 7.7
How Did We Get This Score?

Terror Mills Haunted House had a cute Halloween feel from the moment that we pulled into the parking lot. They had a fun little cemetery set up by the parking lot, haunt themed music playing, and some actors who floated from the haunt to the line area.
Our favorite part of the atmosphere was right before entering the haunt which is the group staging area. This area was built to feel like a stone tunnel and was set up so that the Jackson character can bust through the wall to get the first scare and introduce the story of what people were about to see.
---
Special Effects:

7.83
How Did We Get This Score?

Terror Mills Haunted House had some well-executed, fun special effects. Some of the sets were very detailed and the effects within those sets were on point to scare. Our favorite set was the haunted house within the haunt. It was so clever to have a haunted house within the haunt, that was obviously run by people who ended up being turned. The way the haunt was built, it caused us to be looking up, down, and all-around to see everything going on. This haunt used sound very well and even knew to stop the sound when the group had moved on so that the sets didn't bleed over. Our group loved the use of sounds to make some places loud and chaotic and others quiet and creepy.
They also had a 3D area for the carnival and it was pretty well done. There was a bridge that was great because it had hanging objects that were also painted to be 3D. Within the 3D area were also the moving floors which were created in an effective fashion and very safe.
---
Theme:

7.95
How Did We Get This Score?

Terror Mills Haunted House had a very simple and straight-forward theme of a zombie outbreak within a small town. The town was complete with a carnival, a hospital, a town shop, and even a prison. Customers are traveling through this zombie-infested area, then they are saved by the army, or are they? The theme is very clear and concise. Each set was a different part of the town, but it is all the town, and every zombie fits in with their set and the overall theme. There was even a zombie at home in pajamas watching Nightmare Before Christmas, which is how this reviewer would be found as a zombie too.
---
Scare Factor:

7.65
How Did We Get This Score?

Terror Mills Haunted House is a family-friendly haunt and as such, they don't do extreme gore or adult situations. But the scares they do have are effective. They have scares from every direction and that made them really unpredictable. Our favorite scare was the haunted house zombie who was climbing over the set to get the guests. It was definitely not where we were expecting the scare to come from and it got us good!
Once we were in the full tilt, it was even more intense scares. One of our group was literally snatched behind scenes! It was amazingly fun and really added another dimension to the already spooky haunt.
---
Entertainment & Value:

7.53
How Did We Get This Score?

Terror Mills Haunted House was a great deal of fun both in its classic form and its full-tilt form. Our group averaged about 15 minutes to go through the haunt. Tickets were $17.00 (though there are constant sales on their Facebook and discounts) so the minutes per dollar ratio was 0.88 which is a little low. However, the passion and energy customers get thrust at them as they pass through the haunt makes it more valuable.
They also have fire pits, fun music, souvenirs, and a yummy hotdog stand that people can enjoy before and after their haunt journey. Additionally, they have actors that float out and play with people in the line area and fire pit area.
Our group had a blast at Terror Mills Haunted House and we are definitely looking forward to seeing what they have to offer in 2020!
---
How Did We Get These Scores

---
Have you visited this attraction?
---
Past Awards
---
2019 Awards
Best Zombies (Given by: Team NecronomaPeach)
---
Join ourspookyadventures!
We visit Halloween haunted attractions year-round! Follow us for haunted house walkthrough videos, behind the scenes footage, and more!