The American Horrorplex – Full Review
The American Horrorplex is a Haunted Attraction located in Louisville, KY.
2012 Northwestern Pkwy, Louisville, KY 40203View All Details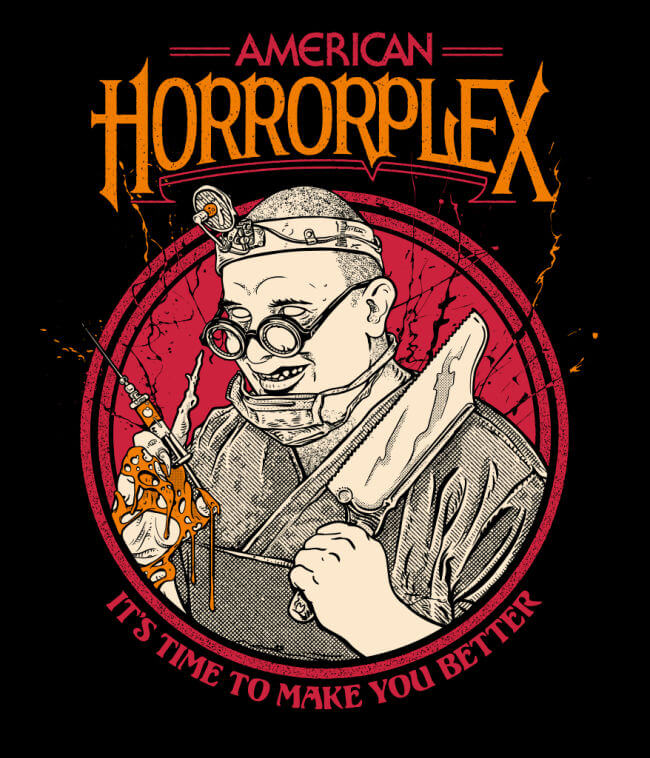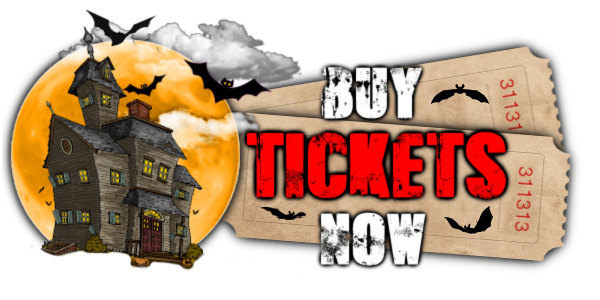 Features:

Free Parking, Restrooms/Porta Potties On-Site, Handicap Accessible, Food/Concessions, Gift Shop/Souvenirs, "Old-School" (Low Tech), You may be touched, You will NOT be touched, Original Characters, Uncovered Outdoor Waiting Line, All-Indoor Attraction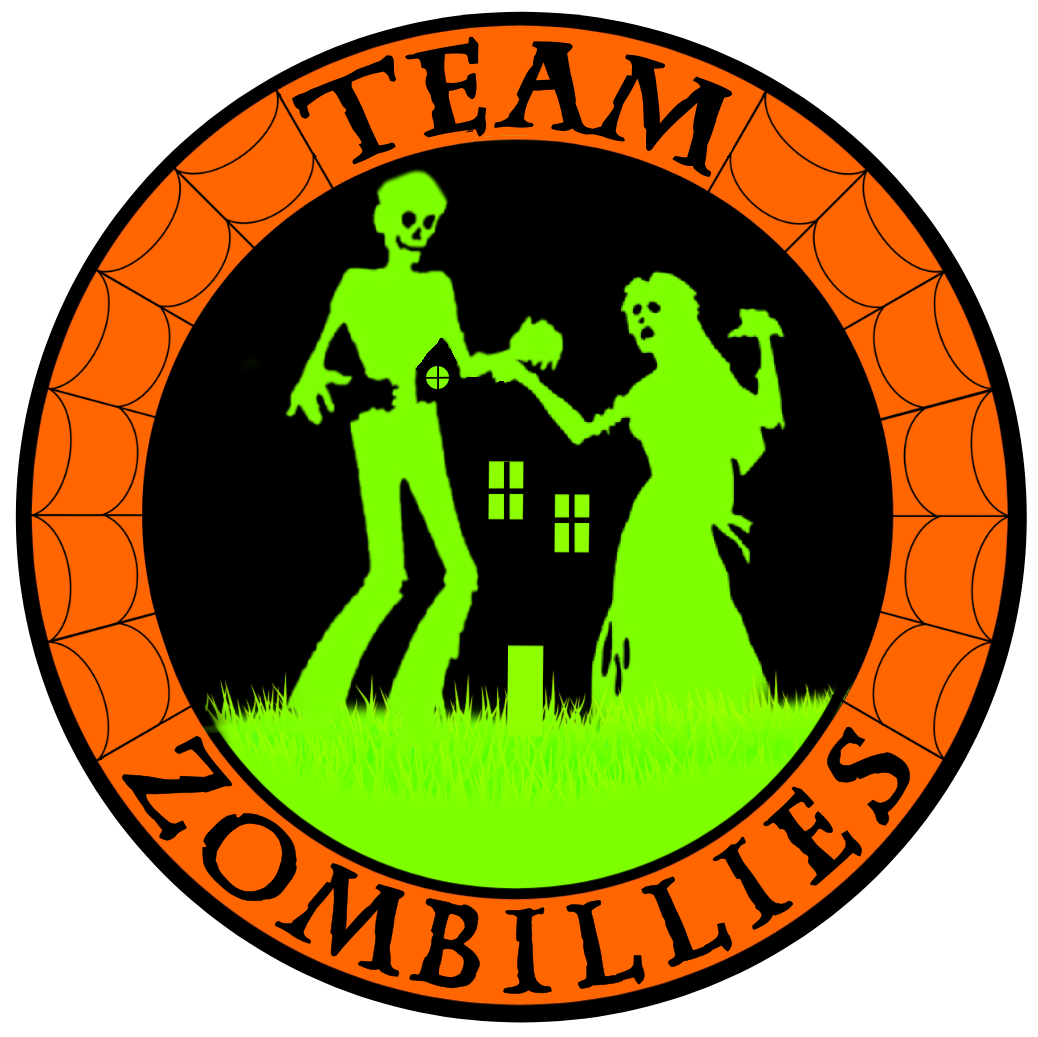 This attraction was reviewed on September 25, 2021 by Team Zombillies.
How Do We Get These Scores?

Final Score:

9.06
How Did We Get This Score?

Summary:
Now in its 3rd season, The American Horrorplex remains one of the newest haunts in the Louisville, Kentucky area. However, they're already establishing a dominant presence as one of the most action-packed and interactive haunts that we've seen!
Our readers know that we're suckers for a good storyline, and the Horrorplex has taken a deep dive into making sure that story – the whole 'method behind the madness' if you will – is obvious to each and every person that dares to enter this former government experiment facility. The monsters have mutated, they're reproducing at uncontrollable rates, the patients are escaping, and it's only a matter of time until you and your friends are doomed to becoming experiments with super-human strength!
Wait' that doesn't sound half bad, actually'
Welcome to the BrackenHart Institute, where 'The Cure Is Only The Disease.'
---
Cast: 9.13
How Did We Get This Score?

Could these be the craziest patients we've seen to date? Well' they're definitely in competition for it, we'll tell ya that! We'll try to be brief here, but there's SO much going on in the acting department this year that we've gotta be sure we mention a few stand-outs…
The journey starts off casually enough, with introductions to both Nurses Joy and 'Bubbles' Luftblasen and Doctor Hart, and a tour of what's going on with the experiments. While these encounters were more theatrical than scary, they quickly established a level of realism and believability (especially with using occasional German accents and verbiage) that allowed us to let our guards down.
Things quickly turned awry, however, and the insanity levels went through the roof once the patients started escaping! Along with superior strength, we soon figured out that speediness and a voracious appetite for human flesh were among the side effects as well. Several of the patients and staff started eating deceased bodies or came after us living ones in various ways throughout the rest of the tour.
A few of them also developed enhanced senses of humor! We had a cook make us some 'extra sloppy' sloppy joes, a patient (we think) finally contacted us about our car's extended warranty, another described what we tasted like, and another (we believe called 'Fishy Fishy' by Officer Daniels) seemed aggravated that we shocked him in the electric chair. While this comedic relief was entertaining, it did feel like some of them leaned a bit more heavily on this than trying to deliver scares. Aside from that, a good mix of them interacted with each other, as well as with our group as we passed through their scenes.
We do need to mention here that we saw a select few actors on multiple occasions during the second half or so of the walkthrough. From what we could tell, they were patients that were escaping the Institute with us and heckling us along the way. However, because of the length of the haunt and how many times they crossed our path, we aren't 100% sure if every customer will see them in all of the same scenes that we did. That is unless the haunt is designed to allow them to get to each of those scenes extremely quickly. Some of those scenes seemed a bit odd to see patients in anyway' but we suppose they get a pass if we're following the 'patients escaping with us' part of the plot. With this being said' you might wanna check your back seat before you leave.
By contrast, something else that's highly worthy of mention is that these folks were literally out of their minds! Not a single one of them stopped acting before we left their scenes (or sight), one took a baby and nearly pulled the poor thing apart before slamming it up against the wall, and a whole slew of them made us walk under them – yes, UNDER them – before we could exit the haunt. This haunt has GOT to be keeping Red Bull and Monster in business (not a sponsor) or, maybe that's just a side effect too'
---
Costuming: 9.18
How Did We Get This Score?

What started off as a tour with a couple of dirtied-up nurses with wild hair turned much more sinister when we met Doctor Hart. She had some wild up-did hair too, but the massive Fleshlumpkin that was clawing its way out of her back let us know that we were gonna see a whole lot more than just Halloween store cloaks and purge masks (not to mention it fit with the theme very well)!
It didn't stop there either. We also noticed colored contacts, what looked to be more period-correct medical coats and tattered patient outfits, human head muzzles, burned skin, a ton of airbrushing makeup work, and some wild-looking masks that we can only describe as nightmare fuel! Bloody wounds and darkened facial and other skin features were found to help treat exposed skin and reinforce the looks of traumatic experiments having been performed on them.
One particularly horrendous creature had a skull for a head and lots of animal furs all over its body. We aren't really sure what to call it, but we're sure glad they had it kept in captivity' well, at least for a little while! Another was sporting a giant egg-sack-looking thingy on its stomach – apparent evidence of some of the Doctors' handiwork, no doubt. Another masked denizen was armored up with somewhat 'apocalyptic' hard plating and hoses running all over his body; he clearly was aware of something in the air that needed to be avoided' all while sizing us up to become part of his 'family.'
---
Customer Service: 9.84
How Did We Get This Score?

Headed down Northwestern Parkway, a large Monopoly-style 'Free Parking' sign and a couple of parking attendants helped us quickly get parked and on our way to the entrance, which is just a short walk past the parking lot. Several 'American Horrorplex' and 'Haunted House' signs helped confirm we'd arrived at the correct place, as well as a giant skeleton, additional decor, and a hearse next to the gates.
From there, a security guard wanded us for weapons and gave us the general rules for the property. A friendly attendant helped us get our tickets while a nearby vendor got us VERY interested in some hot chocolate and other trinkets that they had for sale. For that matter, everyone that we spoke with (that wasn't in character) was extremely friendly, seemed happy to be there, and just all-around excited for the Halloween haunt season!
Navigating the grounds and the haunt itself was very easy. A bypass to the front door stairs is available for folks needing ADA-compliant access, and except for getting in and out of the elevator, walking through the path is very smooth and (real) danger-free.
Almost everything that we could possibly have needed to know was on American Horrorplex's website. They've got a fresh promo video, the general backstory of the haunt, ticket purchase links, dates and hours, FAQs, directions, and more.
We recommend bringing some extra money to Horrorplex this year. First, if you don't choose one of the more inclusive ticket options below, you may decide to partake in one or some of their side attractions this year. They had 2 5-minute escape rooms on-site, multiple horror-related vendors selling unique items, a petting zoo, and Buffalo Bill's Bug Bus for additional costs. On certain weekends, they will also have our personal favorite mac-n-cheese vendor we've come across, Mike 'N' Cheese. Pro tip: You don't wanna miss out on their signature smoked gouda cheese-covered goodness!
At the exit of the haunt is their arcade and gift shop that features Horrorplex swag, fun Halloween decorations, costumes, drinks, and more for sale. This is also where you can purchase your group's photo that was taken before the tour.
---
Atmosphere: 9.4
How Did We Get This Score?

One thing you'll notice at American Horrorplex is a clear desire to entertain their guests. This is apparent as soon as you see the Monopoly sign serving as the indicator of where to park. Once in the queue area, the roaming actors start to gather 'round and inspect you for their various purposes – whether those be to eat you, size you up for some kind of fitment, or nearly any other means of light-hearted yet spooky interaction.
We really appreciate when haunted attractions provide entertainment for their guests while they wait. More often than not, it seems, this entertainment gives off more of a 'party' vibe. We get it, customers will dance around and sing along with the booty-poppin hits they're familiar with, and there's nothing wrong with that when the customers are enjoying it. However, the team at American Horrorplex has meticulously managed to bring a healthy sample of the hospital's horrors and history outside for guests to experience before entering. Some of them gave us 'medicine,' others took our measurements, but they all gave us a taste of what we might experience inside.
The BrackenHart Memorial Museum's curator, whom some faithful Louisvillian haunt-goers may recognize, pragmatically informs of some brief history of the Institute before guests proceed to the new section of the queue area. Here, after a quick group photo, the mood from the previous queue area shifts to a much more creepy vibe with large pillars, flickering torches, and iron-like fences leading up to the main entrance to the building. Behind those gates, escaped patients try their best to get a piece of guests as they pass by. But, thanks to the safety provided by one of the asylum's staff, we were able to enter unscathed.
Little did we know how short-lived our success would be…
---
Special Effects:

9
How Did We Get This Score?

Continuing with the trend of adding immersion into the story, the special effects (and all things we consider for this category) are pulling their weight very nicely! We could tell that a clear emphasis was placed on background sounds this year, but some of them were a little difficult to hear in spots' but those energetic 'actors' may have contributed to that a bit. Despite that, each of the ones that we heard sounded like they were made specifically for the scenes we heard them in. We heard whispering voices, screams, birthing noises (don't ask us to describe those!), sirens, and even a period-correct song; something about 'walking around after midnight" (1961).
One of the things we look for is scene detail, which includes everything from how well the walls are painted to how realistic the rooms look in general. With all of the medical rooms, sewer scenes, workshop rooms, and experimental chambers, there was a metric TON of stuff everywhere to look at! Even the laundry / pharmacy room had an old vintage-style radio that was lit up and actually playing music into the room. Animal bones, authentic gurneys, flickering lights, piles of old books and photos, authentic medical equipment, tools, posters, and so much more' we'd literally have to go through multiple times just to try and catch everything! We really appreciated the blown-out brain illusion and the poor guy's splattered grey matter on the opposite wall. And that's just the inanimate objects'
Then there's the giant living, breathing mother Fleshlumpkin herself! We've never seen anything quite like this before, and it's not very often that haunts cause you to get literally devoured by the monsters that plague their attractions. But when they do, and you find yourself listening to something's heartbeat while you're walking around in its innards, then you know things just got taken to a whole new level of, 'What in the holy heckery did I just see!?'
Some of these effects just might reach out and give you some scares of their own! Our tour of the Institute yielded man-eating bat creatures, a slew of severed heads popping out of various places, truckloads of corpses and body parts flicking around, a rickety elevator, and experimental gas chambers that were some of the highlights of the walkthrough.
Lastly, we noted a few new items and areas that helped make the newest chapter of the Lumpkin saga a reality. The totem pole of dismembered body parts resonates with the fate of one of the Institute's investigating police officers, and the electric fence area helps solidify our feat of escaping BrackenHart before journeying through the sewers and other outlying buildings.
---
Theme:

9.19
How Did We Get This Score?

Finally! 'The Mystery,' a.k.a. American Horrorplex's storyline, is now readable on their website. Before you visit, we highly recommend giving it a read as it really does enliven the show.
Long story short, Operation Paperclip eventually lead to Doctors Bracken and Hart residing within the States from Germany. They had a master plan and, to do so, they needed a facility where they could continue performing their hideous experiments… hidden away from the public eye. They managed to find an old, brick building in the Portland area of Louisville, KY, and turned it into the BrackenHart Home for the Criminally Insane. Working together, Doctor Hart was successful at making her Fleshlumpkin parasites, while Doctor Bracken worked more on the psychology side of things as the parasites drove their hosts absolutely insane (although we can't imagine why!). Other side effects included aggression.
To replenish their choices of hosts, they would pray on the helpless, mentally disabled victims they found wandering along the streets. Unbeknownst to the doctors, some of their experiments had broken free from their captivity. When one was taken into police custody, curious eyes started peering at the facility. Eventually, when a large investigation was on the rise, they found the building burned to the ground before they could gather any concrete evidence.
To this day, no one knows what happened to all of the patients, experiments, animals, scientists, and doctors that were in that facility. They say these are questions that may never be answered. However, by stepping into the BrackenHart Institute, we became witnesses to some gruesome sights.
Before we entered, the story had already begun. We met the museum curator and Doctor Bracken himself who seemed very perturbed when his burned flesh stared back at him in a mirror. Apparently, he did not remember the fire that took place at the facility. Along our way, it was very evident that we were in a hospital with German staff members and criminally crazed beings' or was it actually* them!?
The theme was more evident this season all the way through the final scenes. We don't want to give too much away, but upon taking a tour, we got to witness how a Fleshlumpkin evolves in a host's body. Ladies and germs, the triple tiddied lady at the freakshow ain't got nothin' on this!
---
Scare Factor:

8.18
How Did We Get This Score?

The hospital's heathens successfully held our attention most of the way through. This got us in trouble during multiple instances as we didn't catch the sneak attacks headed our way' well played!
Although, as mentioned above, it felt like there was a bit more of an emphasis on providing laughs and entertainment over scares in some areas. On that note, however, it did serve as more of a roller-coaster effect in spots. This resulted in us letting our guard down and, thus, making some of the scare attempts harder to predict.
On the other spectrum of that, there were a few times it seemed that every creature was fighting for the 'spotlight' at the same time. There was so much going on that we were left wondering what we should focus on, causing us to miss out on some of the other less-obvious scares and distractions until after their optimal timing had passed.
They managed to scrape out some unusual and unique scare techniques; just insinuating that we'd get a Fleshlumpkin was enough to put us on edge. No f'n thank you, we don't want to be the host to one of those creatures! The hospital seemed to have puked up a lot more gore this season too; even this review team was going 'ewww.' The further we got into the hospital itself, the more suspicious it became' We felt that if we refused their trials, they were clearly going to force us into them as they had others.
Not long after we arrived on her floor, Doctor Hart came at us with a drill that looked like it could go all the way through a human body. You can run, but there's no hiding from that thing… or her, for that matter. Along with some effective hiding spots and intense scenarios, patients ferociously growled and charged at us. A well-hidden scare nailed the front of the line from above. Some sudden loud noises caught us off-guard, and a sense of general anxiety was instilled by what we witnessed inside.
Overall, we felt that the scares were directed to most of the members of our group throughout the tour. There were times where the last person in line reported that they felt like they were observing everything after the scares had taken place.
The finale has been changed up this season. If you're afraid of tight spaces, you're gonna love it! For us, the very last thing was a strange 'mind your eyes' moment, but it provided an interesting take on things going on above us. If anything, it left us on a 'we don't really know what to say about that' note for the night. We're not sure if you'll experience it too, but if you do, you'll know it!
---
Entertainment & Value:

9.03
How Did We Get This Score?

Regular admittance… Errr tours, rather, of the BrackenHart institute are $25.00 per guest. For those that would like faster entry, Fast Pass tickets are available for $40.00 which include a shorter wait in line, a souvenir photo, and one entry to one of their 5-minute escape rooms. For those that need to see the doctors even faster, they also offer a Front of the Line VIP Access Pass for $80.00. This ticket option comes with everything included with the Fast Pass option plus an escort to the front of the waiting line so your group will be almost next to enter!
But Wait! There's more! For those that would like to partake in everything on-site, you can do so by purchasing an All-Access VIP Pass for $100. This ticket option includes two souvenir photos, and free entry to all of their side attractions this year (2 x 5 min escape rooms, a petting zoo, and a tour of Buffalo Bill's Bug Bus). Each of these attractions can also be purchased separately.
Not including the amusements experienced right before the haunt, our tour lasted 16 minutes. Although it did feel like we were in there longer, this brings the minutes of entertainment received inside the attraction to 0.64. This is well below the benchmark of 1.0 that we try to look for. However, they did a great job of extending more spookily quirky entertainment outside for guests to experience before they even enter.
New this year are a couple of 'Did You Know?' booths with some quick history about the buildings and the story behind the haunt. Some of the answers may surprise you! Before we could finish the first booth, the roaming queue actors had found us. They started growling at us, sizing us up for something (we still haven't figured out what yet), and chasing other guests with chainsaws. They weren't all mean, though' one nice lady offered us candy from inside of a human head! I mean, who can say no to that??
Photos are taken of each group that goes through, which can be purchased from the gift shop at the end of the haunt. Also, new this year is a large projector screen playing horror trivia, local sponsors' ads, haunt rules, and the story bits that relate to the theme. In addition, all guests get to go through the BrackenHart Memorial Museum before getting started into the haunt. This not only serves as a great transition into the rest of the queue area, but it's also a creative prelude to the haunt, which officially starts as soon as you walk into the main building. All of this gives a very unique way to pass the wait in line and is included with admission along with a ticket to play a carnival game per person.
Even with the shorter time experienced actually inside the haunt (compared to last year), when we consider everything that's included with the general admission price, this is a heckin' reasonable ticket price! They've also added so much on the inside that there was little to no downtime in there. There was always something going, coming after us, or something to look at wondering 'What the hell is that?!'
Wow' We were grossed out, spooked, startled, amused, and even shocked by what we witnessed inside. There are some gruesome beings and experiments going on in their folks, and you need to see it to believe it! Now, every time we get a stomach ache, we're going to be expecting a Lumpkin to come emerging from our skin! As you walk through this secret statute, keep in mind that 'it's time to make you better' and 'fear is only the beginning.'
---
How Did We Get These Scores

Promo Images:
Click to Enlarge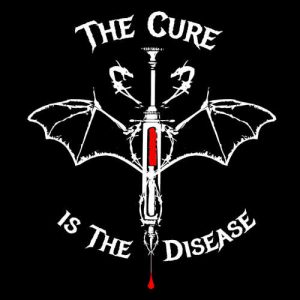 ---
Guest ReviewsGuest Average: 9.29 out of 10
Talli – 10/10 – October 28, 2023The actors were very engaging, allowing for an extremely immersive experience. I could tell that a …show more lot of thought and practice went into the execution of every detail. The storyline was both disturbing and humorous!
Jacob Dinh – 10/10 – October 31, 2020Amazing attraction, the cast was very interactive with me and my friends I went with. Made the …show more experience even more enjoyable
Kathryn Bishop – 10/10 – October 31, 2020American Horrorplex was such an amazing experience. They took extreme care to maintain social …show more distancing due to the global pandemic and the actors were amazing. Their all original characters and storyline really sucks you in and the environment makes you forget they're actors. 5 stars. I really enjoyed it.
---
Past Awards
---
2022 Awards
Most Unique Costumes (Given by: Team Zombillies)
Highest Rated Customer Service (Given by: Team Zombillies)
Highest Rated Entertainment & Value (Given by: Team Zombillies)
Quinn - Emily Rain Moss (Given by: Team Zombillies)
Electroshock - Wendy Brinson (Given by: Team Zombillies)
---
2019 Awards
Grossest Scene (Given by: Team Zombillies)
Most Unique Costumes (Given by: Team Zombillies)
---