The Baxter Avenue Morgue – Full Review
The Baxter Avenue Morgue is a Haunted Attraction located in Louisville, KY.
451 Baxter Avenue, Louisville, KY 40204View All Details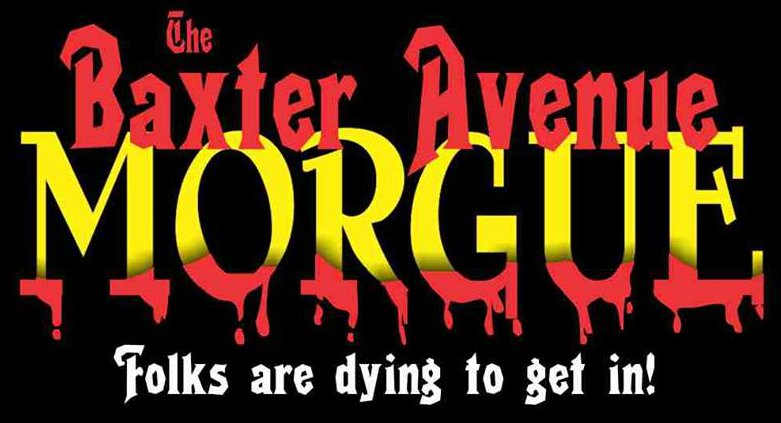 Features:

Free Parking, Restrooms/Porta Potties On-Site, Gift Shop/Souvenirs, "Old-School" (Low Tech), You may be touched, Original Characters, Uncovered Outdoor Waiting Line, All-Indoor Attraction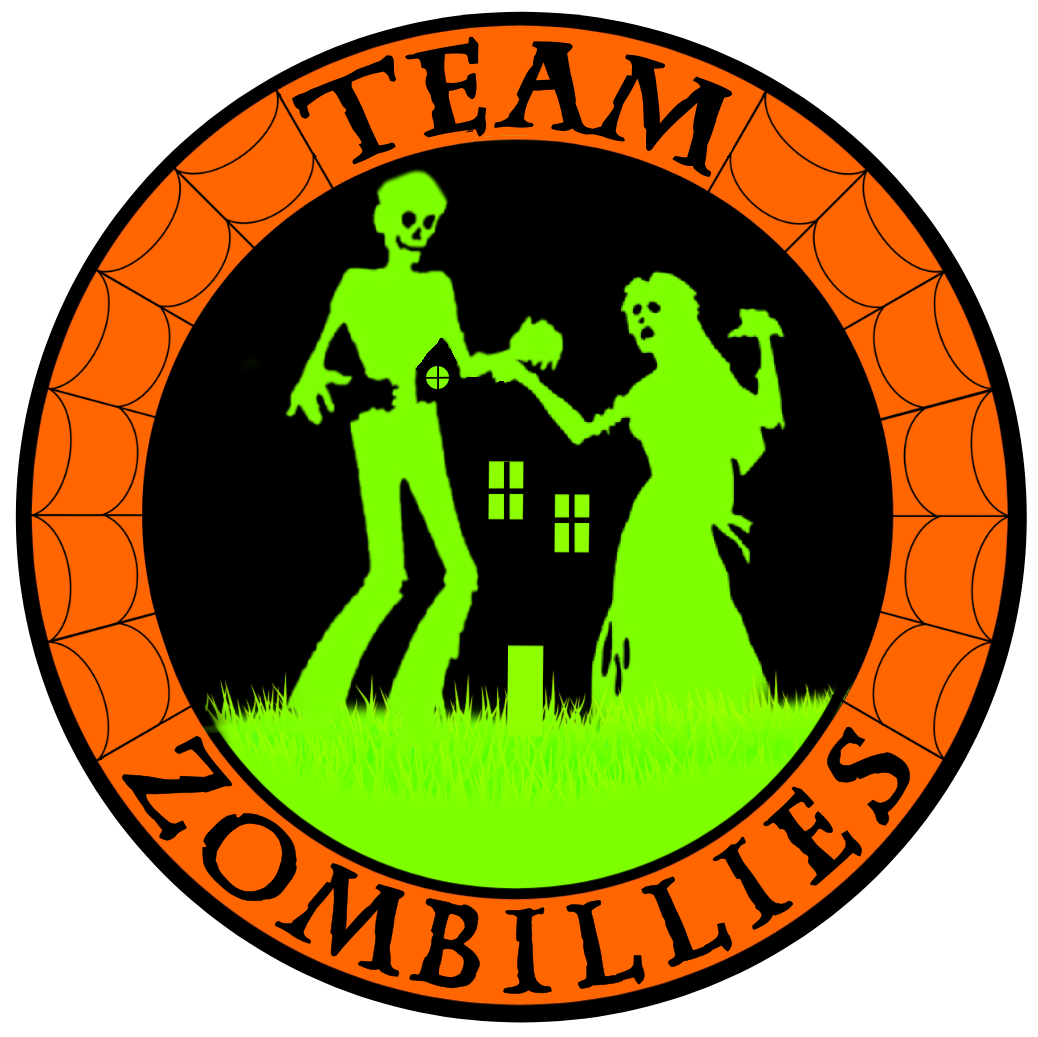 This attraction was reviewed on September 13, 2019 by Team Zombillies.
How Do We Get These Scores?

Final Score:

8.32
How Did We Get This Score?

Summary:
The Baxter Avenue Morgue takes place in the basement of an authentic morgue building that's over 100 years old! After it's been sitting for all these years silent, the doors have opened and those that are brave enough will be permitted to enter for their 19th season!
Should you decide to go in, we must warn you that you're entering the home of many unexplainable creatures and monsters that inhabit the old morgue. They get rather agitated when they have company.
We were unable to visit the morgue in 2018 but we sure are glad we could fit them in this season! There were quite a few changes since the last time we went through that we hardly recognized it in some spots.
---
Cast: 9.05
How Did We Get This Score?

Despite hitting them on their opening night, the crew was prepared and eager to entertain and kill us. The Morgue staff informed us that they have a maximum of 30 actors but more around 20 to 25 on a typical night. Not once did any of them break character including a small queue line entertainer that didn't smile one bit regardless of what any of the customers were saying to her.
All three of the characters in the introduction of the haunt were extremely believable. As the creatures' caretaker of the Morgue, Raven, explained the rules of their home to us, two insistant and demented fiends harassed us to no end. She would say something and they would maniacally laugh at us while never taking their eyes off of us. They even scared us at one point! One of us took our eyes off the one wielding a rather large ax for one second and when we looked back at him the ax was coming towards our throat! Boys and girls, this is just the first room, we hadn't even really entered the haunt yet!
The characters were good at throwing banter back and forth with us while keeping their dialogue in line with the haunt's theme or their respective scenes. One spouted off at us, 'You can't run forever but I can' – that's the first time we've heard that one. Another in the cemetery was loudly praying as fast as he could and we don't blame him after what we experienced.
They were also very familiar with their scenery and props. At times they worked seamlessly with lighting and other features in their areas which resulted in us becoming victims to their sick and twisted ways.
Watch out if you're easily intimidated as there were several towering brutes that never took their eyes off of us either which made for an uneasy stroll, even for this review group! In case you don't read the warning signs before you go in, they can touch you here and they will. They utilized their touching to their advantage and used it properly and at appropriate times.
Among the most memorable characters during our visit were the twins, Vivian and Claudia, who worked very well together, the man with a noose, the patients that insisted we play 'London Bridge' with them, and of course, the clowns. Oh the clowns! We venture to many attractions and we see a lot of clowns but not ones like these. We're sure their group has a name but we've dubbed them 'grunge clowns' due to their very worn in looks that we will talk about in costuming below. They were the most interactive characters of the night. Once we made it to their area, we were their fair game and they didn't let up one ounce. In fact, we're pretty sure they would have followed us home if we would've let them. As soon as we entered their area, one was repeatedly beating their head off of something while another was making out with a severed head! They tried to stab us, cut us in half, and they faked us out on a 'surprise.' Who doesn't like a good surprise, right? Well there's is unusual, to say the least. One relentlessly attacked us with a chainsaw and even rubbed it up and down our bodies. Once he realized he'd gotten his scare in, he showed us his guitar by playing the chainsaw. Once we thought the show was over, the clowns all came out in a group and literally beat up a body bag! We're pretty sure that one isn't coming back to life anytime soon'
Warning: The clowns may act like they're hurt and all we're going to say is watch out for this crew! Oh, and be sure you pick out a good coffin.
---
Costuming: 8.3
How Did We Get This Score?

From the last time we visited the Morgue, the costuming department had quite an improvement. The majority of the characters either looked like they had just pulled themselves out of a cemetary or dirty morgue, which was quite fitting for most of the scenes.
We noticed a mixture of masks and makeup. Makeup consisted of mostly darkened eyes and blood. Some of it was a bit blocky-looking but for the most part it was blended for more of a realistic look.
The masks were used appropriately and enhanced the characters wearing them. Several of them were emotionless and that added to their evil demeanor even more. There was a manikin-looking creature that attacked us at one point wearing what appeared to be an all-white mask. This thing was creepy looking! Not to mention, it creepily touched us as well.
There were a few less-convincing costumes and masks such as the alien and one dressed creeper wearing flip flops.
The clowns deserve another mention in this category as well. They weren't your typical, clean clowns. They were all grunged out from head to toe including under and around their clothing and masks! This was welcoming as many times we see clowns that have nothing on their visible bare skin. The twins were also wearing complete get-ups and the fellow in the first room wearing one of those expressionless masks donned attire that enhanced his character as well, although, we did notice that he seemed pretty clean…
---
Customer Service: 9.1
How Did We Get This Score?

Our GPS took us right to the entrance of the Morgue which was easy to spot from the road due to the iron gate accented with flaming torches perched across the top. Aside from that, there was a sign across the street with an arrow pointing towards the building. If you can find a spot to park on the street, more power to you but we always park in the lot next to and behind the Morgue which has always been free.
Navigating the grounds was simple for us as friendly staff directed us to the ticket booth and the proper way to enter the waiting line. Inside the morgue there was some uneven footing and low spots so be on the lookout for those. In case you need to make a quick getaway or you have too much pee trickling down your legs, there are plenty of exits marked with yellow chickens. However, we didn't test any of them.
We interacted with several staff members during our visit and they were all informative and pleasant, especially the door man that let us in to face our demise. We will mention that several of them weren't wearing anything Morgue related and we're not sure if this is on purpose but if they were wearing haunt attire, it may be more obvious to customers if they need assistance with anything.
Their information was fairly easy for us to find online. We were able to find a $5.00 discount for the night of our visit on their site as well as all dates and hours. The only thing we couldn't find very easily were questions and answers such as whether they're an indoor attraction, ADA compliant, etc. but we may have just missed where this information is.
---
Atmosphere: 7.75
How Did We Get This Score?

Although the Morgue is in downtown Louisville, it's still creepy-looking as all get out! The structure dates back over 100 years and the original exterior definitely gives off some "old haunted building" vibes. Having to walk through authentic wrought iron gates topped with flames puts the icing on the cake before you even reach the ticket booth.
Once on the grounds, a few life-sized wooden silhouettes of Halloween figures and the occasional roaming actor were dotted about the queue area. Vintage marquee lights and a Baxter Avenue Morgue banner arewere affixed to the building and the queue line rails were planted with pumpkin-shaped, concrete bases. Popular music and a custom rules track can be heard, which set the mood for a fun-yet-creepy evening. A giant Baxter Avenue Morgue banner was hung across from the waiting line which made for a good photo opportunity.
A mixture of unique, Halloween-style music and songs about death and monsters were flowing through the air during our wait. Every now and then it was very nice to have a ghastly voice coming through the speakers saying, 'Welcome to the Baxter Avenue Morgue' while continuing to give us the rules of the show.
You'll know when it's your turn to go in next; SOMEthing will beat on the door from the inside. That's when the "Oh sh!t, it's about to start" feeling starts to set in.
---
Special Effects:

7.89
How Did We Get This Score?

The Morgue is more of an actor-based, old-school show, so they don't have a lot of hi-tech effects, but they still had a small variety in use.
First, we'd like to mention their lighting. In some areas, it was on point! They had the timing down perfect and, as we were walking through a particular dark hallway, they would trigger the lights to come on and illuminate our path' and/or something eerily waiting around the corner for us. Let's just say be prepared for those dark areas!
We heard quite a few different sounds as we made our way through, some more realistic than others. Several tracks helped our minds play tricks on us, such as whispering. It left us thinking, 'Was that real or was it just coming from a speaker?' We will never tell! We also heard some unexplainable noises, an organ playing, dripping, and possibly metal on metal? Whatever it was, it was quite unnerving.
One area's layout was quite clever. At one moment, we were being taunted by insane patients behind walls where they couldn't physically stand near us and, the next thing we knew, we were behind those same walls stuck inside with them! They also have a claustrophobia-inducing slanted hallway that's unique, plenty of body bags for all your group members and then some (although they mostly appeared already occupied), real coffins, items that initially appear to be static, pictures that follow you, a head that may just show up wherever and whenever, spiders and webs, an air cannon, convulsing morgue cooler doors and more.
We noticed several new additions since our last visit, but we won't dare spoil all the surprises. However, the exit of the haunt had quite a few changes. The clown area was very well decorated and the walls outside the exit were an interesting addition as well.
---
Theme:

8.85
How Did We Get This Score?

The Baxter Avenue Morgue does take place in a building that was actually utilized as a real morgue back in the day. The building has a long history and is believed to be truly haunted by many.
Before our expedition began, 'Raven' introduced herself to us and, as alluded to above, she's the caretaker to all the beings within the morgue. She informed us that, for 2 months out of the year, they open the doors to the morgue and let people in. However, this only agitates the 'children.' We recommend you heed her advice to keep yourselves safe! The Morgue was shut down years ago and the windows have been boarded up and doors locked' but why? We were about to find out!
We did come across common quarters and items that we'd expect to see in a morgue, including bagged bodies, morgue coolers, a funeral parlor, sever autopsy rooms (including the REAL one), and their very own in-house cemetery. We also came across a lot of things that we weren't expecting at all that have taken residence here, including a clown area, a fluorescent extra terrestrial's territory, and a hospital wing. It's not always obvious why some of them are here, but we're sure they're all there to haunt the Morgue for eternity! After all, you never know who could end up in a morgue' or when…
---
Scare Factor:

8.36
How Did We Get This Score?

Overall, the scenes in the Morgue are dark and more confined than some other attractions. This allows the fiends within to provide several good distractions for one another, amongst other things as you make your way through the corridors and around corners.
There were lots of hidey holes and areas where the beasts could see us through small cutouts in the walls, but we couldn't see them. We feel that this greatly helped their excellent timing skills. On multiple occasions, several of them were hiding in plain sight and we didn't realize it until they sprung to life! Kudos for being able to remain completely still until that perfect moment.
One of the most successful scares of the night was a result of an actress working seamlessly with the lighting when she revealed herself (mentioned above in Special Effects). This gave both of our group members quite the startle! After she revealed herself, we had no idea where she went, but we knew she was waiting for us somewhere… and we weren't wrong.
That's another thing that the monsters here are good at, and it will probably have some groups attempting to backtrack (which is a bad idea' don't backtrack, ever!). Multiple characters would intimidatingly reveal themselves in front of us and then disappear, only to nail us later. It felt like we were constantly playing a contorted version of cat and mouse. We can tell you, they sure had a lot of fun playing with their prey!
Additional scare techniques we faced inside these battered walls included sudden loud noises, disorientation, uncomfortable encounters, multiple phobias, and a multi-clown near entrapment chase finale out of the Morgue!
---
Entertainment & Value:

7.7
How Did We Get This Score?

General admission tickets to visit those within the Morgue are priced at $20.00 per person, which is the same as it was during our last review from two years ago. It's common to find a $5.00 off coupon on their site, so always be sure to check before you go!
It took us approximately 13.5 minutes to dig our way back to the living, putting the general admission MPD (minutes of entertainment received per dollar spent) at 0.68 which is a bit below average. On very busy nights, they do offer SPEEDPASS admission for $35.00 per visitor. That's a pretty hefty price to pay, so we would advise only doing this if you're in dire need to get out of there in a hurry.
Although ticket prices are a bit on the steep side, after considering the quality of entertainment we received on the inside, we would definitely pay Baxter another visit!
When it comes to entertainment that's provided aside from the regular haunt, there wasn't much going on this year that's included with admission. There was one queue line character that briefly strolled through the crowd while mean mugging us all, but she was the only one we saw. One of the owners did advise us that they are looking into hiring a variety of bands that can set up in the courtyard to help entertain the line. Of course, we always recommend spending some of your time taking advantage of their free photo opportunities!
Baxter Avenue Morgue is one of those haunts that just gets under our skin (in a good way). It's creepy and the theme flows pretty steadily through the show. Seeing some of the more prominent actors a varying points throughout the show is another awesome tactic that gets you thinking, 'How did they get all the way back here?' as you're making your way through. If you're looking for a fun old-school fright, pay this one a visit. After all, 'Folks are dying to get in!'
---
How Did We Get These Scores

Promo Images:
Click to Enlarge
---
Guest ReviewsGuest Average: 9.03 out of 10
Paul – 9.03/10 – September 22, 2018We have been to Baxter the last several years. This year they have taken it up several notches and …show more they do a very good job!!