The DAM Haunted Woods – Full Review
The DAM Haunted Woods is a Haunted Attraction located in Kingsport, TN.
3460 TN-75, Kingsport, TN 37663View All Details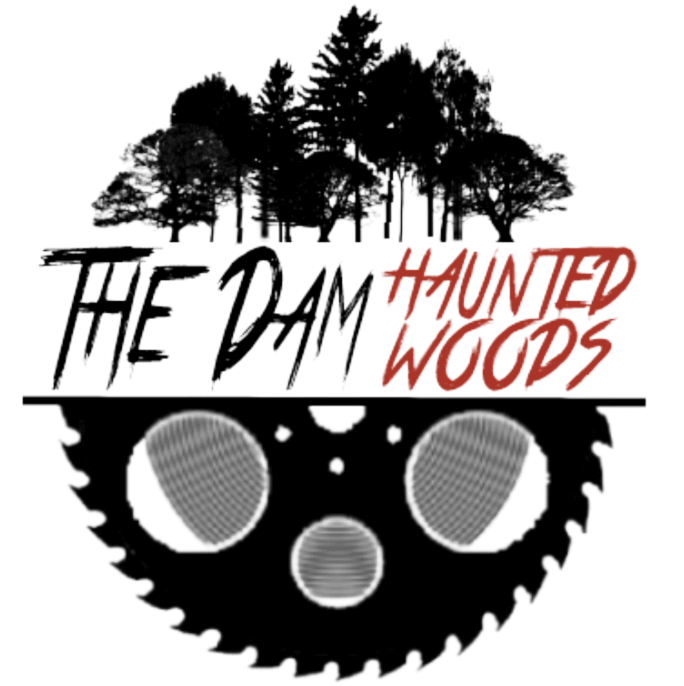 Features:

Free Parking, Restrooms/Porta Potties On-Site, Food/Concessions, Gift Shop/Souvenirs, You may be touched, Original Characters, Uncovered Outdoor Waiting Line, All-Outdoor Attraction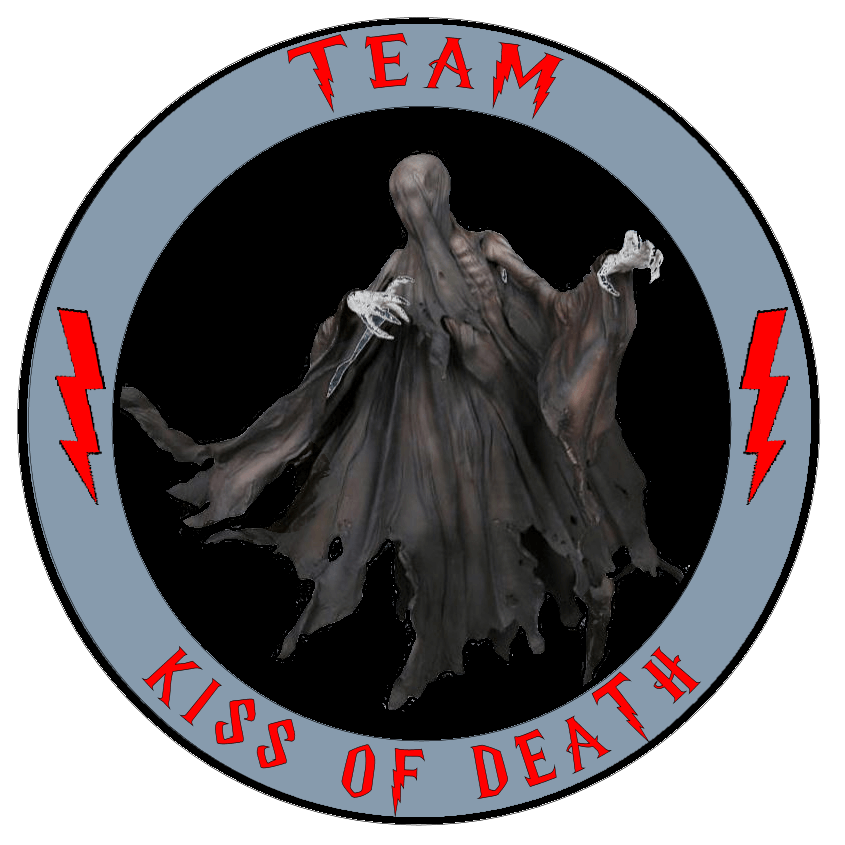 This attraction was reviewed on October 23, 2021 by Team Kiss of Death.
How Do We Get These Scores?

Final Score:

8.85
How Did We Get This Score?

Summary:
Every year, The DAM Haunted Woods has a new horrifying theme. This year they are presenting horror movie villains in Sickening Cinema!
In 1948, construction began on Boone Dam, which forced families and graves to be moved. Unfortunately, after the graves were relocated, the souls were still trapped at Boone Dam. These souls were transferred to some of the most horrifying characters ever created.
They are on a quest for vengeance for those that disturbed their final resting place. We barely made it out alive! Can you survive the trail of haunted horror movie villains?
---
Cast: 9.6
How Did We Get This Score?

The entertainment in The DAM Haunted Woods flowed consistently because of the considerable number of actors throughout. Every new area we entered had the perfect number of actors. They did a wonderful job of convincing us that they were supposed to be playing as their specific character! There were stalkers such as Jason Voorhees and Michael Myers and there were more vocal characters such as Freddy Krueger.
They interacted with us multiple times! They would respond to us in creative ways or block our path with themselves or whatever weapon they had. Dialogue that was used was highly creative and used appropriately according to their character. They would respond to our group according to how we acted so it felt customized!
They had a wide variety of characters. Each of them was chosen to specifically fit each scene. They ranged from Krampus, Leatherface, or even a priest.
---
Costuming: 8.23
How Did We Get This Score?

The costumes looked very authentic and accurate to their respective scenes. In addition, they were incredibly detailed and well-thought-out!
The characters used masks more often than makeup, but the few cast members wearing makeup looked very realistic! Most of the masks were highly influential in making each character look authentic to the respective movies. There were only a few that did not seem to fit the actor very well.
Most costumes were very appropriate to their respective scenes. For example, Jason Voorhees was in a campsite, Krampus in a Christmas-themed area, and Pyramid-Head in an asylum setting.
---
Customer Service: 8.1
How Did We Get This Score?

This attraction was quite easy to locate. The parking lot is easy to navigate and find a parking spot. Once parked, the ticket booth and attraction are situated up the steep hill. Keep in mind that this attraction is not handicap accessible as there are steep hills, uneven walkways, and stairs throughout the haunt.
They have medical personnel and police officers on-site each night just in case of any emergencies. You will be required to sign a waiver before entering because the actors are allowed to touch you and the multiple areas of unstable paths.
The staff that we encountered were wonderful and pleasant. They were willing to answer any questions we had.
Customers can find all information about the haunt on their Facebook page. In addition, they have a short description of the haunt and the prices of tickets, which you are welcome to purchase in advance or upon arrival.
---
Atmosphere: 8.2
How Did We Get This Score?

From the parking lot, it was difficult to tell we were at a haunted attraction. But, once we went up the hill toward the ticket booth, we noticed a hearse and a crowd of excitement. Old horror movies played on a big screen to let us know about the theme and give guests something to do while waiting in line. There was also a tall grim reaper with an awesome scythe of fire!
The atmosphere outside the haunt gave us a pretty good idea of what we were about to experience inside. Since they were playing old horror movies, we could tell that we were about to experience horror movie villains within the haunt.
---
Special Effects:

8.35
How Did We Get This Score?

The sounds within the haunt amplified the experience very well! With each new area came new music to provide an accurate adaptation of that movie. There was only one moment where we heard the 'Saw' music and didn't see the corresponding scene for at least 10 minutes afterward. It seemed like they were rotating horror movie music in the transition zones to keep the scares flowing.
The scenes and props were incredible! It looked like they worked very hard to make them accurate to each scene and movie character. The Krampus area made us feel like we stepped into Santa's bloody workshop! Camp Crystal Lake was incredibly accurate to the movies. We felt like we were in a real-life campsite that had been torn through by Jason!
Most of the experience inside the haunt felt natural and realistic. There were only a few things that reminded us of the outside world. For example, we ran into a few other people and staff members who weren't in costume. They also had Chucky on a school bus which felt out of place. We were, admittedly, expecting to see the Creeper from Jeepers Creepers.
Overall, the special effects did a good job of providing entertainment, but the actors made this attraction fantastic!
---
Theme:

9.6
How Did We Get This Score?

The theme wasn't incredibly obvious, but they did have horror movies playing before we went in, so that helped give us an idea of what we were about to experience. Throughout the haunt, we experienced multiple horror movie characters, so that helped reiterate the theme. We saw Leatherface, Ghostface, Jigsaw, Jason, Freddy, Michael, Pennywise and many more!
The DAM Haunted Woods uses the theme of 'Sickening Cinema.' The location is at Boone Dam, which contained 148 graves of people that had to be moved elsewhere. It gave us a sinister feeling to think about the number of people that used to be buried under this bit of land!
---
Scare Factor:

9.45
How Did We Get This Score?

This haunted attraction made us jump in fright multiple times throughout it. They would make sure to scare everyone in our group and sometimes even separate us from each other!
Some of the scares were predictable, but I would like to point out some stars of the show: Jason, Freddy, Krampus, Leatherface, and the 'Silent Hill' cast. They found unique and entertaining ways to scare us! They did things we didn't expect would happen, such as distracting us only to scare us in another way and use their weapons as if they were real! We genuinely thought we were going to get stabbed or cut up by a chainsaw!
The actors used such a wide variety of scares that we had no idea what to expect next! Of course, we know how each movie character kills their victims, but we didn't know which scene would be next or from where the villains would attack.
The ending was fantastic! We were a little confused as to why Ghostface had a chainsaw, but they made it work! We wanted to leave the attraction running in fear!
---
Entertainment & Value:

9.3
How Did We Get This Score?

The DAM Haunted Woods felt very long, which is a beautiful thing! The trail we were on is .25 miles long, with multiple scenes and cast members providing scares. We felt like the entertainment never stopped!
This attraction provides some entertainment before entering. Movies were playing on the big screen, and a giant grim reaper provided some pre-scare entertainment. They also have concessions and a gift shop available to those that are hungry or want a souvenir.
The cost of admission is $20 per person, and we were in the attraction for 24 minutes, which brought the minutes per dollar to 1.2. This is higher than most haunted houses we've visited!
The DAM Haunted Woods used .25 miles of trail and used it effectively. They had each scene spaced out well enough to have some good transition areas, and they had a few non-scare areas to give people a minute to get their heart rate back to normal. Overall, we believe they did a fantastic job!
---
How Did We Get These Scores

---
Guest ReviewsGuest Average: 9.75 out of 10
Kayelynn – 10/10 – October 28, 2023This was an amazing attraction I had lots of fun with family and friends! Would recommend to anyone …show more that is looking for something scary and fun at the same time!
Ken Jackson – 10/10 – October 27, 2023We went to the attraction the last weekend before Halloween expecting line to be tremendously long, …show more It wasn't at all. We got into the haunt very quickly with a lot even going on around the entrance. Customer service was great. We were with a small group of adults, and I can say everyone of us were terrified by the end. Great job Dam Haunted Woods. .
Susan – 10/10 – October 22, 2021One of the Best I've been to! I thing in the Tri Cities or surrounding areas like it. Truly a one …show more of a kind horror experience
---
Past Awards
---
2022 Awards
Most Creative Theme (Given by: Team Kiss of Death)
---