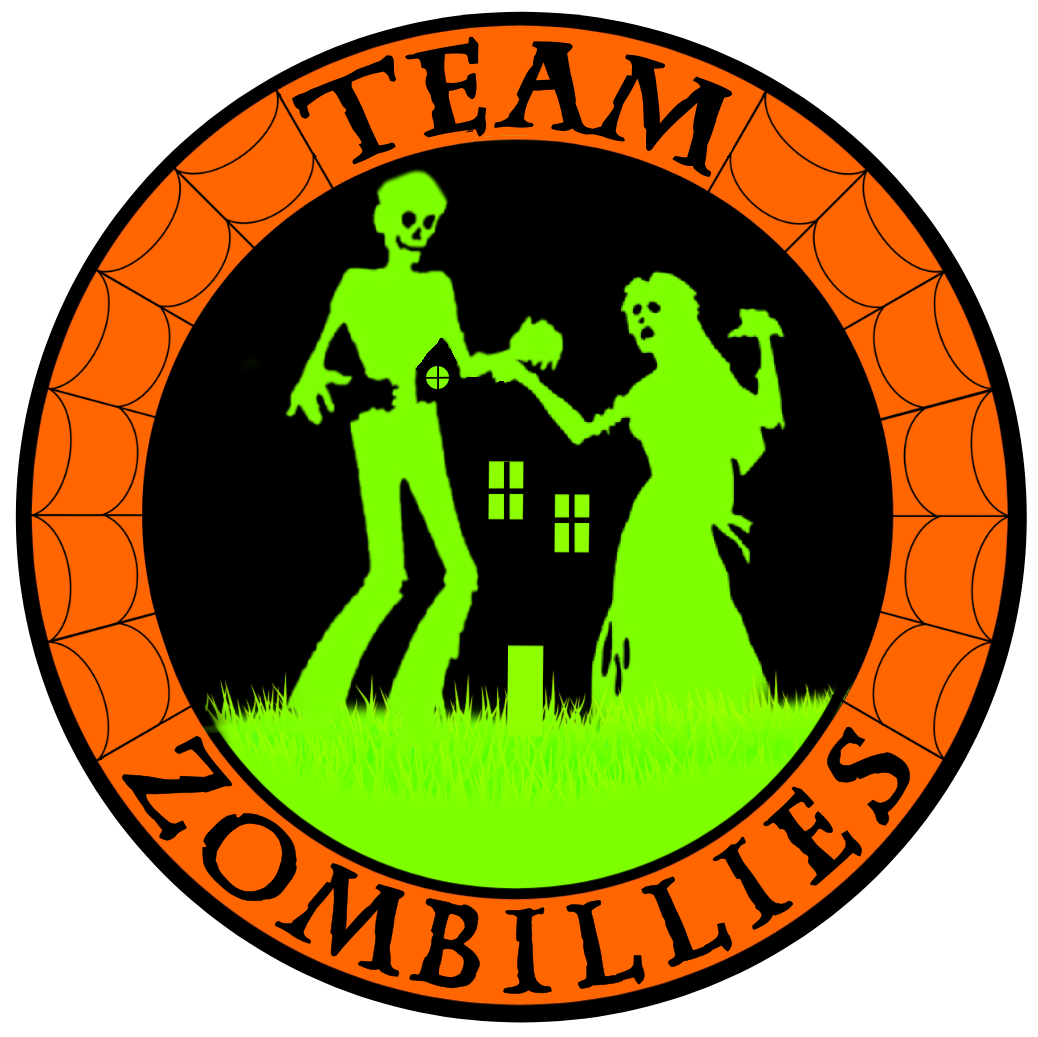 This attraction was reviewed on October 31, 2019 by Team Zombillies.
How Do We Get These Scores?

Final Score:

6.69
How Did We Get This Score?

Summary:
The Dead End is a brand new haunted house located just South of Cincinnati, Ohio. This haunted attraction – taking place in the Dayton Civic Center – is an old-school haunt with an energetic and passionate crew. They kept the volume turned up on both their acting and the sound the whole way through!
The creators of the haunted house only had about a month to build 2019's show. With what they produced this season, we can't wait to see where they take the attraction in the coming years. Some of them previously ran a haunted trail together and they were able to incorporate items they had from that into their current show. Half of their proceeds will be donated to the Civic Center.
Although this was a very short attraction, they have plans to completely re-route the haunt and add even more scenes for next season. Please join us as we recap our 2019 tour of this fun haunted attraction!
---
Cast: 5.84
How Did We Get This Score?

On a typical night, The Dead End has anywhere from 20-25 volunteer cast members ready and waiting to scare guests. Boy was this crew eagerly energetic! We could tell they absolutely loved what they were doing, and they were having such a good time in their roles.
Before we headed into the haunt, multiple roaming characters stalked us in the outdoor waiting area. One clown sneakily snuck up on us multiple times (including when we exited the haunt), while others gathered around as we were taking pictures outside. Of course, we had to grab some selfies, too.
Although dialogue was a bit short and hard to hear at times (partially due to the other sounds inside), most of the phrases we did hear made sense with the characters and their areas. Some of it was rather generic (such as 'fresh meat'), but we're sure this will improve as the attraction grows and the actors gains experience and develop their characters.
Some of the stand-out characters included a victim who was crawling on the floor in a body bag, pleading for us to help her. Others were the mallet Clown (as we've dubbed him) that made sure we got a good look at his brother Giggles, and Freddy Kreuger who had character-appropriate dialogue and he also had the voice! There was also a group of three younger girls that worked together. As one was sitting in front of two smaller ones; she simultaneously acted as if she slit both of their throats with a large knife and, upon doing so, both girls suddenly dropped their heads down backwards at us. Creepy!? Definitely.
---
Costuming: 6.75
How Did We Get This Score?

The costuming was a mixed bag at Dead End. In short, they utilized a mixture of both masks and makeup that varied in quality.
Some of the masks were more common-looking latex pieces, while others featured more realistic details. Several of them appeared to be silicone, matching their wearers' facial features perfectly.
Makeup applications were mostly basic and consisted of darkened eyes and highlighted facial features. One actress had details that crept all the way down her neck while another had blood coming out of their eyes.
Some of the attire choices didn't seem to match the rest of their looks as well and appeared to be rather clean. Adding some more distressing and 'aged' or 'lived-in' features may help make these characters more believable. We will say that Freddy and Michael both had complete outfits that we'd expect these characters to typically wear. Other stand-out costumes included the clown wielding the mallet, the old-looking man, the clown at the front door, and Leatherface.
---
Customer Service: 8.39
How Did We Get This Score?

Our trusty GPS took us right to the building but, once we got there, we weren't sure where to park. The friendly staff at the ticket table quickly told us to park in the available spots along the street. Simple enough, but adding some signage may help reduce this confusion in the future.
Navigating the haunt was easy, and the staff were all friendly and assisted us with any questions we had. They also jumped right in to help with taking pictures in the queue area.
The haunt is in a former city building and, thus, is currently handicap accessible. The inside flooring is smooth with wide paths and we didn't notice any trip hazards. Be careful towards the end of the haunt when you exit, it does spit you out into the yard.
Dead End (as of this writing) doesn't have their own website, but they do try to keep their information posted on Facebook. The haunt iself is indoors this year, while the waiting line is outside. Also, management informed us that they do have plans to expand into some of their outdoor space in 2020, so be sure to dress appropriately for the weather.
---
Atmosphere: 7.2
How Did We Get This Score?

For this being a city building and a first-year attraction with only 1 month to build, we were pleasantly surprised with the exterior decor upon walking up! The building was surrounded by a tall, metal fence that had been blacked out with plastic, hiding everything within. The building had an ominous green glow providing a creepy vibe, and flashing jack-o-lanterns and skeletons crawling on the front of the building really added a 'spooky' touch. Hard rock music was playing as we walked up to the entrance.
Multiple signs and an entrance surrounded by columns and shorter fencing provided a classic 'haunted' entryway to the premises. Once we were in the main waiting area, we were surrounded by a former skate park that had been turned into a fall cemetery with corn stalks, straw bales, coffins with skeletons, and more! They also had a decorated photo op right next to the entrance.
The multiple roaming actors helped build our anticipation to enter and, as soon as that door opened and the loud sounds within leaked out, we were excited to get started!
---
Special Effects:

5.63
How Did We Get This Score?

This is an old-school haunt where most of the effects have been created and built in-house. The team only had a month to build before they opened this year, so there were a lot of hallways and areas that weren't as detailed as others. Most of the non-original walls were black plastic with spray-painted, graffiti-like details. However, they did have some more-elaborate scenes created every so often that caught our attention when the energetic cast didn't (which wasn't very often).
As soon as it was our turn, the door opened and loud, foreboding sound effects came pouring out of the building. The sounds stayed at a pretty high volume for most of the way through, which took away our sense of hearing and ability to hear any of the scares coming up on us. This kept us on high alert throughout most of the tour!
Fog was evenly pumped throughout the haunt via a unique piping system, and there were some realistic cobwebs and other set pieces to navigate through and around. Some of the more-unique effects we came across included a realistic swinging chandelier, a creepy lady in a rocking chair, a popcorn machine serving up clown heads, a spinning wheel game in the clown area, and multiple air-driven props that lunged out at us. They also had an authentically-decorated shack (complete with a boar head), a real coffin, lots of severed body parts, a collection of creepy dolls, and several pre-filled 'City Morgue' body bags.
---
Theme:

N/A
How Did We Get This Score?

The Dead End doesn't follow a theme. Instead, we came across a variety of characters and themes. From clowns, dolls, and a butcher shop to a backwoods shack and a possessed room, we just never knew what we might tango with next as we made our way through.
---
Scare Factor:

6.76
How Did We Get This Score?

As mentioned above, the crew was very eager to scare and they tried their best to get us as many times as they could. Although there were only two of us, members of a larger group should all receive scares due to the haunt's layout and well-hidden scare spots. We didn't walk around a lot of corners or encounter other spots where only one of us was targeted at a time. They mostly waited until we were both well within reach of the frights before exposing us to them.
A good distraction can nail just about any haunt goer, and this haunt had some pretty good ones! The good hiding spots were a key component to this, as well as a few set pieces and actors that grabbed our attention. It was hard to tell which direction the scares were going to come from. At times, the scares even came from multiple directions at the same time, leaving us to wonder which way we needed to look or what to pay attention to.
There were also a few common phobias sprinkled in, such as spiders, clowns, and dolls. If you're afraid of any of those, they've got you covered! If you're not, we're sure Leatherface will get you with his weapon of choice before you leave.
---
Entertainment & Value:

6.96
How Did We Get This Score?

General admission is typically $10.00 per lost soul (since you've found yourself at a dead end), but on Thursdays it's only $5.00. We attended on Halloween night (which was a Thursday this year) at the $5.00 admission price, which is more in-line with their show quality and length for this season. Though, a portion of their proceeds go back to the Civic Center. They will also be hosting a fundraising event where proceeds will be donated to a cause (that will have likely already taken place since this review was posted). It's great to see haunts that give back and, not only does this one care about their community, they're also very passionate about their show.
From the time we entered the chaos inside until we narrowly escaped Leatherface, our group had been inside for 4.5 minutes. This is a very short duration. At the advertised price on the night of our visit, this puts their MPD at 0.9 (minutes of entertainment received per dollar spent). However, at the $10.00 price, it's only at 0.45 which is well below the average of 1 that we see most often. However, because the crew only had a month to build, they did inform us that they will have a lot more time to build next season and plans are in place to expand the attraction. With the space available and the possible new layout, they may be able to triple the length!
Aside from the entertainment inside the haunt, there was a handful of queue entertainers that stalked us, hid from us, and took selfies with us before we went in. As mentioned above, one of them was very sneaky! Metallica and hard rock music was playing in the outside area and a decorated photo op provided things to do while we waited.
The Dead End was a great little old-school haunt with some classic, family-friendly scares for the 2019 season. We can't wait to return next year to see all of the changes they have in store for the Cincinnati area!
---
How Did We Get These Scores