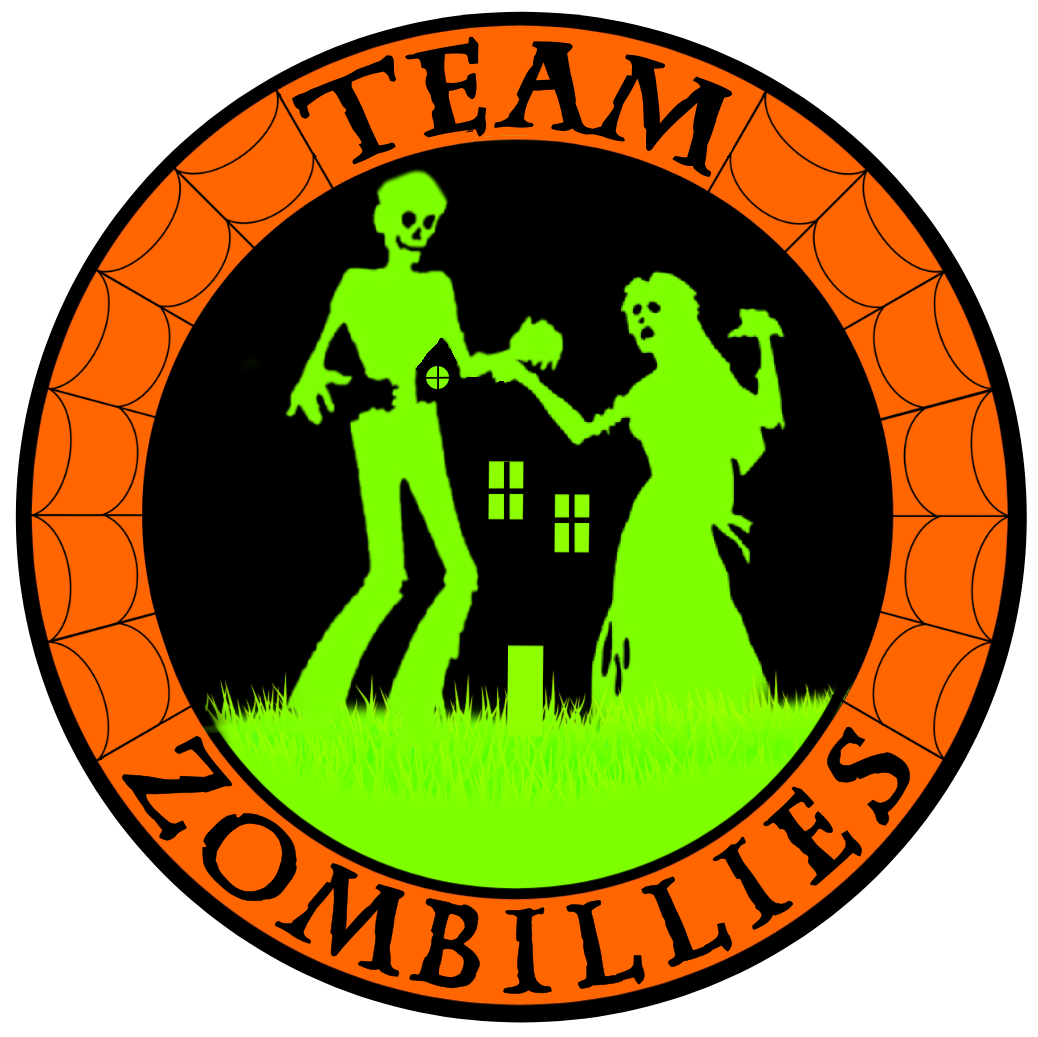 This attraction was reviewed on October 30, 2020 by Team Zombillies.
How Do We Get These Scores?

Final Score:

6.66
How Did We Get This Score?

Summary:
The Dead End returns with a vengeance to the Dayton Civic Center in Dayton, Kentucky for their second season in 2020! The whole haunt was torn down from last season and reconstructed so that everything looks different and the path has been completely changed. Although this haunt only had about a month to set up, they were able to provide a fun and spooky show while scaring a variety of customers.
It's clear that the folks at Dead End are loving fulfilling their task at hand' scaring people! This is an old-school show with rooms filled with cast members that are eager to entertain. From Freddy Kreuger and clowns to dolls and toxic terrifiers, you just never know what or who will be waiting for you around each corner.
---
Cast: 6.21
How Did We Get This Score?

For this small of an attraction, there were a lot of crazed characters waiting for us inside. They were coming at us from nearly all directions! At times, there were at least four of them in a single scene.
This was a rather vocal cast as well. However, their dialogue was mostly related to yelling commonly-used phrases at us such as 'Help me,' 'Get out,' and 'What are you doing?' A large portion of them were acting as victims, while some more-unique personas were sprinkled in.
Several of them remained very still until we neared them. Although this can be a very effective approach (especially when they're on the ground), they became fairly predictable once we saw several of them do it.
Giggles and Michael were skilled in suddenly appearing in front of our group, and then quickly disappearing. Also, we were surprised when the chainsaw slayer talked to us. After chasing us for a bit, we told him we liked his freshly-fleshed-out mask and he quickly informed us that he had just cut it off his last victim! Well, then' that's not creepy or anything…
---
Costuming: 7.09
How Did We Get This Score?

We noticed an improvement to the costuming category this season. Although, it was still a mixed bag in overall quality. To go along with the attire, both masks and makeup were utilized. Some masks were so realistic that we couldn't tell they were masks!
There was a lot of bloody makeup this year. Freddy's victims stood out to us, especially the one with large gashes across her face that matched his metal blades on his glove! A few other actresses were appropriately dressed as dolls with complete costumes and more detailed makeup.
As mentioned above, quite a few of the characters were playing victims. As is common with most victims that we see, their costumes weren't generally as well-detailed as some of the others at Dead End. On the other hand, the toxic monster in the Tyvek suit, Giggles, Freddy, a tormenter with a peeling face, and the chainsaw chaser sported more layers within their looks, as well as some authentic-looking features.
---
Customer Service: 8.74
How Did We Get This Score?

As mentioned above, the haunt takes place in the Dayton, KY Civic Center. The building itself is easy to find via your GPS app, but parking is limited to what's available along the streets. Arriving during a busy time may require walking a bit if the nearest available spot isn't very close to the haunt.
Two tented stations were set up for COVID temp screening along with some paperwork to fill out for contact tracing. They also had hand sanitizer and reminders that masks are required. Along the waiting line, they had taped X's on the ground every 6 feet to promote social distancing.
All staff members that we directly interacted with had masks on and were very friendly to talk to. Friendly staff were willing and able to answer any questions we had. They were also identifiable in their 'Dead End' attire.
Navigating the inside of the haunt was very easy. The path is totally flat and concrete, with the only exception being the finale area, which has been expanded into the outdoor lawn area on the back side of the building this year.
As of this writing, Dead End doesn't have a website of their own, but they do try to keep their Facebook updated with pertinent information. We were able to find their dates and hours with little issue, but pricing details and other info may require a bit of scrolling to find.
---
Atmosphere: 6.6
How Did We Get This Score?

A blend of classic hard rock was playing in the waiting area, and was also one of the first things we noticed upon arrival. In addition, a wall near the building had some illuminated jack-o-lanterns hanging from it which helped in telling us this was a haunted attraction.
As we neared the entrance, we walked between some creepy entrance columns and seemingly iron fencing. There were some tombstones, a decorated archway (photo opportunity) and a creepy talking prop. Multi-colored lights illuminated the outdoor sections, giving off a bit of an ominous feel. A creepy head in a window was spotted and we watched their resident chainsawer chasing groups from the exit, including adults!
---
Special Effects:

5.29
How Did We Get This Score?

The Dead End is currently a very old-school haunt. If you're looking for eye candy or tons of big and fancy animatronics, you won't find it here. They do have some custom-built effects that they're excited to show you though!
This season, the layout of the haunt was totally different and we felt it was for the better. The rooms seemed smaller, which made us feel more enclosed amidst the chaos. Inside them, we found walls lined with toe-pincher coffins, an antique popcorn machine with a head inside, loud banging sounds, and a particular animatronic that came out much closer than we expected! There was also a giant skull chandelier, a funeral room with a real casket, and lots of smaller decor items and dead (or not-quite-dead) bodies to get past.
This haunt did not use typical haunt walls this year. Instead, they mostly utilized black plastic to create the path and scenes. It appeared that many designs were spray-painted onto the plastic to mix things up a bit, but it was difficult to look past them and ignore their medium. Although the cast members attempted to draw our attention away from this material as much as they could, we felt that its all-encompassing presence ultimately decreased the immersion level a bit, and the 'suspension of disbelief' that we look for isn't as prevalent here as it is at other attractions.
With the finale area of the haunt being outside this year, there were several bed sheets set up to navigate through. Those, along with the blue ambient lighting, was reminiscent of a classic horror movie slasher film when combined with the tree-trimming tool that chases victims back to their cars! Sound effects were heard in several areas, but they weren't quite as prevalent as last year over all of the intense ruckus being caused by the actors.
---
Theme:

N/A
How Did We Get This Score?

Same as last year, Dead End didn't implement an overarching theme for their haunt this year. Instead, you'll come across a variety of frights in their own separately-themed rooms. Their idea is to present you with a variety of scares and to appeal to a larger audience of fright finders.
---
Scare Factor:

7.04
How Did We Get This Score?

Not 3 steps into the front door, we were faced with startling sounds and a screaming actor! As we made our way through, more actors popped out of hidden doors, victims pleaded for our help, sinister assailants came after us, and hidden hideaways caught us off guard.
Lots of good hiding spots were utilized this year, which enabled many of the monsters to sneak up on us when we least expected it. Excellent timing was noted with the 'drop panels' in use, and a couple of the monsters had an interesting way of appearing in front of or behind us and then disappearing without a trace. Throughout our tour, we came across a toxic room, a butcher shop, a funeral room, a display of twitching hanged bodies, other bodies that appeared to be fake but were not, and more!
The seemingly larger number of actors this year certainly helped fill in any 'dead spaces' that were present last year. Although, in our opinion, the victims' yelling and pleas for help became fairly predictable and (almost) expected as we progressed. (There might have even been more victims than attackers this year?) We feel that adding some diversity to the characters and creating more unique roles between them may help mix things up a bit and play on different fears in future seasons.
We don't want to completely ruin the finale, but it consists of a 2-cycle tool chasing you through some obstructions. We witnessed its effectiveness not just by experiencing it for ourselves, but also by watching an awful lot of groups come running back towards the queue line in pure terror! We were also stalked by a familiar face all the way to the front of the building!
---
Entertainment & Value:

6.28
How Did We Get This Score?

On Friday and Saturday nights, general admission is $10.00 per person. There's no doubt that this is one of the cheapest ticket prices for a haunt that you'll find in the Cincinnati area! Our tour time came in the same as last year at 4.5 minutes, which gives them an MPD (minutes of entertainment per dollar spent) rating of 0.45.
This is substantially lower than the average of 1.3 that we've seen most often. Still, it's a very 'short and sweet' haunt with an affordable price. When combined with the old-school scares that can be found inside, we feel that Dead End is a great little haunt to see if you're already in the area, and an even better starter haunt for those that haven't been to many before. We were watching adults and children alike literally fleeing the exit!
Definitely check them out if you find yourself looking for haunts in the south Cincinnati area this year'
'See YOU at The Dead End!'
---
How Did We Get These Scores