The Dead Factory Haunted House – Full Review
The Dead Factory Haunted House is a Haunted Attraction located in Mexico, MO.
2100 E Liberty Street, Mexico, MO 65265View All Details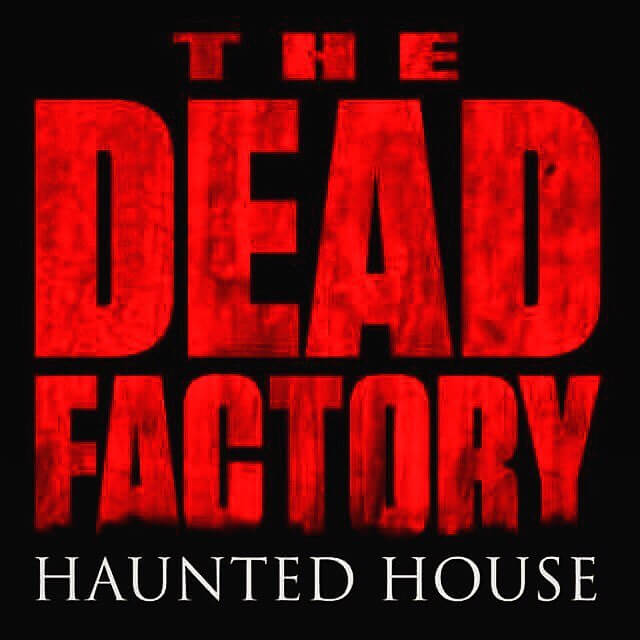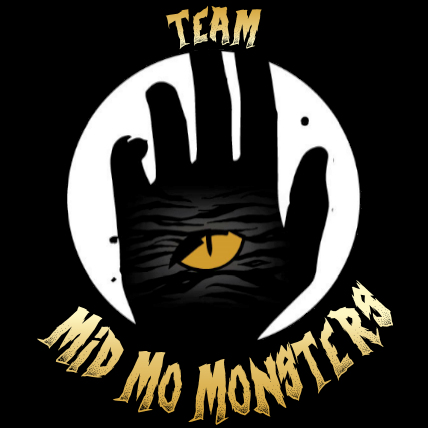 This attraction was reviewed on October 12, 2018 by Team Mid MO Monsters.
How Do We Get These Scores?

Final Score:

8.49
How Did We Get This Score?

Summary:
The Dead Factory is a low-budget haunt that oozes with personality and passion. The scares keep coming and the devotion to the craft shows through almost every scene you go through. You can tell every single actor loves their job and would do this for the rest of their lives if they had the chance.
If you're looking to experience a haunt, then this is the place for you! There are no other activities outside of the main attraction, but hey, it's hard to complain when $20 is is all you pay for a wonderfully-spooky attraction.
---
Cast: 8.63
How Did We Get This Score?

To say this cast is passionate is an understatement. From the moment you enter the line to the haunt, you'll be confronted by veteran actors who feed off the fear of the patrons. They will taunt, hoot and holler your name as you walk through the path, which will really made your anxiety grow for the experience to come.
The variety of the characters ranges from the well-known to the imaginative. You'll run into Freddy and Leatherface, but will also be confronted with killer hillbillies, giant 10-foot clowns and zombie children, all of whom really give it their all. The best scene was one where you hug the wall to crawl past a chained and tethered psych patient that was lunging at us before the chains stopped him from biting off your face.
However, it seemed that some of the excitement and passion was expressed through screaming and just plain yelling. At those times it was like everyone wanted to be heard and, while I am all for loud noises and fake anger, this was a bit excessive at times. It seemed that every actor was screaming in our faces and, once we realized that approach was most likely what was waiting for us in the next room, it become monotonous.
---
Costuming: 8.35
How Did We Get This Score?

The costumes were generally well made and all very realistic. The range of different characters all had highly detailed costumes that were all appropriate for their scene. If there was a 'victim,' they were dressed in street clothes. If there was an exorcism, there was a priest in robes and a little girl in a tattered nightgown. This level of quality was shown through almost every scene… almost.
While I love classic horror characters, there is a time and place for them. When you run into a Halloween-store Freddy Krueger and Leatherface, they seem tacked on and out of place in a scenario like an insane asylum or foggy bog. A few more-original ideas would have really been welcomed and made these scenes come to life in a more-terrifying way. Leatherface, in particular, was just hanging out behind a cage, which threw me off and distracted from the more-terrifying little zombie girl who crept up on us and rose through the dense, laser-illuminated fog.
---
Customer Service: 8.8
How Did We Get This Score?

I was impressed at how customer-friendly everyone was at this haunt. The people are what really drives The Dead Factory to be as good of an experience as it is. The owner, Brian, was very excited and clearly doing what he loves. The gentleman who runs down the rules with guests was one of the overall friendliest people that I have met at a haunt to date. From the first people we spoke with at the front desk to the last chainsaw-wielding maniac who chased us out of the building, we never felt like we were just a customer. Even though they knew that we were a review team, we could see that every guest who entered the Dead Factory doors was treated this same way.
The location is a little odd to get to. A large sign that's easily visible from the road advertises the location, but when you turn off of the road, it looks like The Dead Factory could be either in a smoke shop or a liquor store. The haunt is actually located down a small service drive tucked between and behind the two aforementioned buildings. Once you figure out where it is, it becomes pretty obvious, but a few more signs may help to direct visitors to the correct location.
The building itself is in great condition and well maintained. They could have used more port-a-potties other than just the one to accommodate for larger groups, but overall, this feels like a safe, fun spot for finding some scares.
---
Atmosphere: 8.93
How Did We Get This Score?

Getting into line at The Dead Factory was one of, if not the best line experience I have ever had. Actors furiously chasing attendees, people yelling and screaming your name, TV's showing insane asylum-esque scenes and a fantastic entrance that looks just like the outside of a building made for a very memorable queue. They also placed the exit right near the line; you can see the visitors run out in terror from the finale as the actors chase them outside. All I have to say is, great job getting people's anxiety up to 10 before entering.
The overall atmosphere begs you to question: what's next? Time after time I was thinking I knew what was going to happen, then BOOM, I wasn't even close. They do this from room to room with long, narrow hallways that take sharp 90 degree turns that lead to god knows where, or by covering almost every door and passageway with thick plastic or a door. I can't wait to see what they have in store for upcoming years and how they are able to up the suspense.
---
Special Effects:

8.56
How Did We Get This Score?

This haunt may run on a lower budget, but they've squeezed a ton of awesome effects out of it and made every dollar count. There are times where you feel you are in a multi-million dollar haunt with just how creative they are with the use of space and the way actors utilize everything around them.
After entering the haunt, you are seated in a pseudo waiting room where two nurses scream at you and start the narrative for the story, after which you go through a series of doctor and hospital scenes. While small, they offer a good variety of scenarios that range from a surgery room to a sick ward where people are asking to be put out of their misery.
However, there are a few scenes that left a little to be desired. For example, there was an awesome room where you see spiders projected on the floor that, at first glance, made us jump trying not to step on the dang things. Then, we looked up and there was this HUGE fake spider looming over us and looking to pounce, which was just awesome. But, after walking out of there, we were greeted with an animatronic jumping spider that came out of a trash can. This admittedly got a good jump out of some in our party, but it just felt out-of-place with how elaborate the rest of the scene was.
---
Theme:

7.63
How Did We Get This Score?

I feel most haunts have an issue maintaining a storyline or making sure guests know what exactly is going on throughout the haunt as it relates to the plot. The Dead Factory is no different.
After meeting the front desk ladies who talk to this scary doctor on a phone, you go through a hospital scene that makes up maybe a third of the attraction. After that, it's a series of scenes that are meant to play to people's wide array of fears, but leave you wondering why this creepy hospital/asylum happens to contain a bayou and a circus. If someone asked me what the story of this haunt was, I would not be able to tell them. But, to be fair, we run into this problem at most haunts we go to, and it was no better or worse at The Dead Factory.
---
Scare Factor:

8.38
How Did We Get This Score?

If you are looking for some really original jump scares, this is your place. From one room to another, the scares and sense of dread keeps on coming. I am going to try my best to not give away any of my favorite surprises, but let me tell you, some of them are REALLY good!
If you don't like clowns, people in your face, things that disappear and reappear out of nowhere or closed-in dark places, but you like being scared, then this is your place. They take all of the classic scares and add their own original twists, which really get your heart racing at times.
The reason why I didn't score it higher was because of the yelling and screaming, which I had mentioned earlier in the review. Sometimes it took away from what could have been a truly terrifying experience.
---
Entertainment & Value:

8.29
How Did We Get This Score?

$20 bucks for roughly 20-25 minutes of fun; now that's a low price! The only issue our team had with the "entertainment" side of things is the lack of other activities. When you get there, you buy tickets, get in line, do the haunt and leave. We feel they have so much room and potential to make this place absolutely killer. As a lower-budget haunt, though, you can't ask for much more!
---
How Did We Get These Scores

Promo Images:
Click to Enlarge
---
Guest ReviewsGuest Average: 9.25 out of 10
Mindi Mason – 10/10 – October 3, 2020I have been two years in a row and I absolutely loved it! I highly recommend Dead Factory! All of …show more their employees are amazing.
Rachael – 8.5/10 – October 16, 2021This haunt was definitely the best we went to for the year 2021. It was the first out of 4 and …show more definitely would go back. The wait was short. The staff was good. And the haunt was fun! There was a lot of jump scares and not nearly the animatronics we have seen at other places. I love dealing with real people. So much more unpredictable. From the time you walk in and talk to the nurse at the desk to the end it was definitely worth it. The only downside I found to this haunt is the beginning and the end are both in the same room so you know how it's going to end. We traveled 3 hours to come here. I have no regrets.