The Dead Factory Haunted House – Full Review
The Dead Factory Haunted House is a Haunted Attraction located in Mexico, MO.
2100 E Liberty Street, Mexico, MO 65265View All Details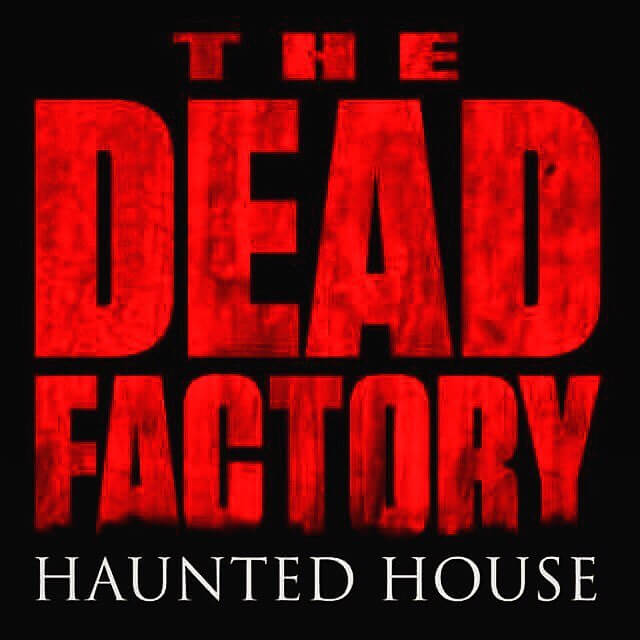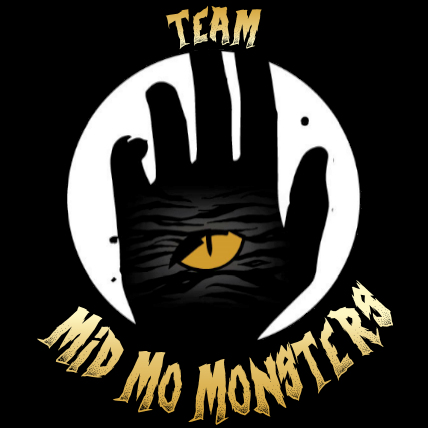 This attraction was reviewed on October 23, 2020 by Team Mid MO Monsters.
How Do We Get These Scores?

Final Score:

8.71
How Did We Get This Score?

Summary:
The Dead Factory has really grown since my last review 2 years ago. They are quickly becoming one of the best haunts in Mid Missouri! From the moment you get into the parking lot, you will be entertained with alarming actors who love their jobs and take it VERY seriously.
With a low price of just $20 dollars, you won't be able to beat this all too fun experience that will have your heart pounding from the time you get into the parking lot.
---
Cast: 8.69
How Did We Get This Score?

The cast LOVE their jobs. LOVE THEM. Not a single crew member broke character or turned away from a good scare. No amount of passion was spared in this intense journey through a maze of your worst fears. I think the funniest moment was when we were in the "waiting room" and we got introduced to two neurotic nurses(one of which has a massive head wound) and when we asked about it, she whacked her head on a clipboard and said, "Because I keep doing that! THATS WHY!" and when I say she was whacking her head, I mean she was HITTING IT. Now that is love for your craft!
The big ol' boys that play the cannibalistic pig people were bred to play that role. They were so daunting that they took me by surprise when I turned a corner and saw one just standing at the end of a hall just staring at me and my wife… waiting for his next meal.
I can't give the cast big enough props for what they do and how they keep up such a great tone and attitude during the whole season. Not to mention, I didn't show up early in the evening and everyone was STILL on point.
---
Costuming: 9.01
How Did We Get This Score?

There are at least 5 or 6 different 'scenes' within the haunt and each one offers a wide variety of very high quality and detailed costumes. The attention to detail truly shines as some actors actually have wet fake blood that they use to mark up the floors and walls and smear over the scenery or even on themselves!
One portion of the haunt that stood out to me was the cannibalistic pig men. The masks looked straight out of a high budget movie. Not only did they look ultra-realistic they used the right type of actor; large men who tower over you with their natural size that really captures the scene.
When you visit this haunt, try not to forget to appreciate how every scene is meticulously detailed down to every actor's costume.
---
Customer Service: 8.39
How Did We Get This Score?

The people who run this haunt know that YOU are the most important part of the haunt industry and they show it. They have friendly staff, one of the owners that I met (Brian) that LOVES his job and takes it very seriously, and plenty of maniacs that make this experience one of the most engrossing and well ran, customer-pleasing operations I have ever been to. That may sound like a bold statement but, it's more than true. My wife who had to use the facilities was escorted by an actor, who never broke character and had a genuine creepy way of making sure she got to the proper place. The attention to detail all while being helpful AND scary at the same time' that's talent.
The location is a little odd to get to. A large sign that's easily visible from the road advertises the location, but when you turn off of the road, it looks like The Dead Factory could be a hardware store or a smoke shop. The haunt is actually located down a small service drive tucked between and behind the two aforementioned buildings. Once you figure out where it is, it becomes pretty obvious, but I would say that investing in a large lighted sign or two or an actor or customer service person standing out there to help direct would be great.
---
Atmosphere: 9
How Did We Get This Score?

Beginning from the moment we got out of our cars to the time we got into line and all the way back to our cars to leave the property, we felt like we were about to endure being scared. Actors stand like statues and stare at you from the second you pull in; will they move? Are they real? Are they actually actors? You won't know until one of them moves towards you.
When standing in line, they have music and fire dancers, who were not there at the time of the review, along with that they have a spooky light show of ghosts and goblins displayed on the side of their huge building. While you wait in line, there is a creepy fortune teller who will taunt you on your way into the 'Grand' hall of the waiting line. The 'Grand' Hall (I like to call it that because it's where a lot of the pre-show begins) feels like if Friday the 13th, Texas Chainsaw Massacre, and Saw were all roommates and in charge of decorating. With its super high ceilings, a caged exit ramp, and TV's showing 'victims' lining the walls, it heightens all of the suspense before you get into the main attraction.
---
Special Effects:

8.48
How Did We Get This Score?

I called this a 'Low Budget' haunt a few years back. Back then, it was true, but they have put some serious money towards their actors and the environments and all that it entails. Every room hits on a different phobia people have and some of these include giant egg-laying spiders, doctors with screaming patients asking for help that are strapped to gurneys, CLOWNS and worse of all GIANT SNAKES that seem to be moving through the wall. Every inch of this place is covered with details and leaves little room to relax at all.
There does seem to be some point that could use some animatronics in place of some static figures. In a few of the halls we see some skeletons that look great, but don't hide anything or act as any transition. I think this is the one spot that needs a little work, an animatronic in some places would really make these segments stand out and keep the stress level at a solid 10.
---
Theme:

8.76
How Did We Get This Score?

Are you scared of something? Anything at all? They probably have something to make you nervous in this place. I could list everything I remember seeing but I don't want to ruin anything for any fellow haunt enthusiasts. However, if you're looking for a storyline or a conclusive story, this does not have it. However, its narrative is driven by each room conjuring up the fears you may have acquired as a child.
---
Scare Factor:

8.7
How Did We Get This Score?

What makes this a stand-out haunt in Missouri (yes all of Missouri) is that it wears its size, its budget, and the passion on its sleeve like a badge of honor. This is one of the few haunts that I can honestly say brings me stress, and that's a good thing. The actors have a love for the haunt and want/accept nothing more than to make you feel uncomfortable. Each scene is dripping with the love only a true haunt lover can create.
There is something else that I can't put my finger on. Something existential that makes this haunt something truly special and terrifying. The location, the sounds, the sights, the way every step feels like a haunt that has been purified like something out of a movie makes this an attraction that can only be experienced in person.
---
Entertainment & Value:

8.65
How Did We Get This Score?

It took my wife and me about 30 minutes to complete the haunt and at $20 dollars this is a steal! That puts their minutes of entertainment received per dollar spent at 1.5 which is above average!
The amount of content and entertainment you will get within this time is enormous. And with plans to expand, I'm excited to see what happens in the future!
---
How Did We Get These Scores

Promo Images:
Click to Enlarge
---
Guest ReviewsGuest Average: 9.25 out of 10
Mindi Mason – 10/10 – October 3, 2020I have been two years in a row and I absolutely loved it! I highly recommend Dead Factory! All of …show more their employees are amazing.
Rachael – 8.5/10 – October 16, 2021This haunt was definitely the best we went to for the year 2021. It was the first out of 4 and …show more definitely would go back. The wait was short. The staff was good. And the haunt was fun! There was a lot of jump scares and not nearly the animatronics we have seen at other places. I love dealing with real people. So much more unpredictable. From the time you walk in and talk to the nurse at the desk to the end it was definitely worth it. The only downside I found to this haunt is the beginning and the end are both in the same room so you know how it's going to end. We traveled 3 hours to come here. I have no regrets.