The Dent Schoolhouse – Full Review
The Dent Schoolhouse is a Haunted Attraction located in Cincinnati, OH.
5963 Harrison Ave, Cincinnati, OH 45248View All Details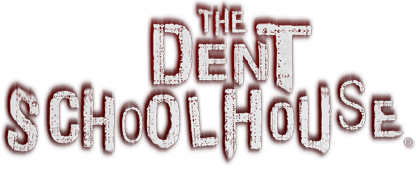 Features:

Free Parking, Restrooms/Porta Potties On-Site, Food/Concessions, Gift Shop/Souvenirs, Special Events, "Hi-Tech" Attraction, You will NOT be touched, Original Characters, Uncovered Outdoor Waiting Line, Indoor/Outdoor Attraction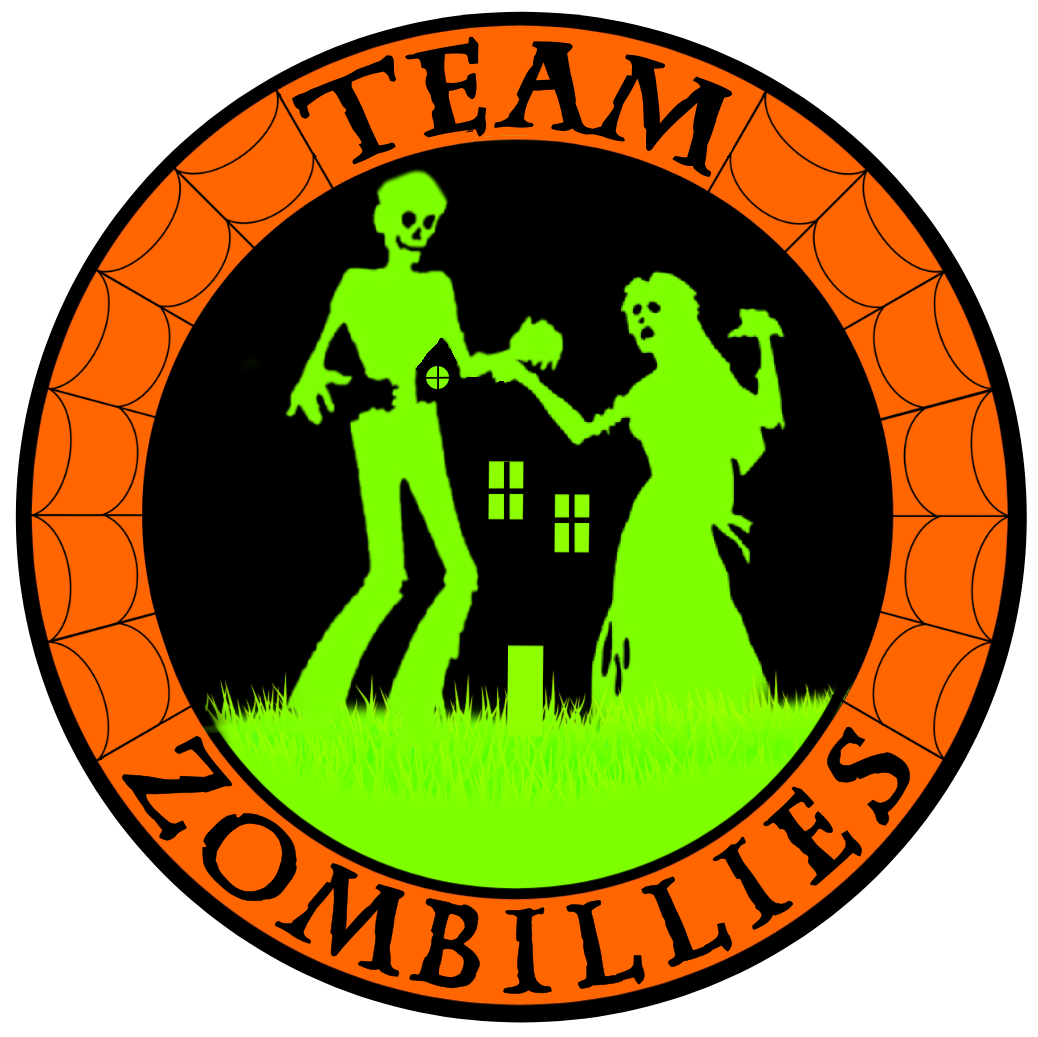 This attraction was reviewed on October 19, 2018 by Team Zombillies.
How Do We Get These Scores?

Final Score:

9.37
How Did We Get This Score?

Summary:
The Dent Schoolhouse has been featured on several national TV shows and consistently ranks among the top haunted houses in the region' and for good reason! Featuring 2 separate attractions and an encyclopedia full of highly-detailed sets, props and animatronics, Dent is a sensory overload that justifies more than one trip through just to catch what you missed the first time.
Management informed us that, for this year's changes, they wanted to take a deep dive into the science behind the scares to really figure out how to scare the pants off their visitors. While we did notice a couple of totally-new scenes this year, the bulk of the haunts are largely the same with one small exception: they've honed the craft of adding distractions and misdirection to make all of their new scares much less predictable and even more frightening!
The flagship attraction is, of course, the Schoolhouse itself. Here, you'll make your way through the classrooms, locker room, library and more before descending into Charlie's basement, which is when all Hell breaks loose! After this haunt, you'll make your way over to the Queen City Slaughter Yard (QCSY), which is an action-packed, chainsaw-filled butcher-style attraction, where 'Every piggy wears a smile,' that'll make sure you leave on a nice, warm (brown) note.
Some Pro Tips from our visit:
Don't take candy from strangers,
Do wear the color orange, and
Don't show 'Pumpkin Smasher' any pumpkins that you don't want smashed!
---
Cast: 9.11
How Did We Get This Score?

The Dent Schoolhouse is always one of the busiest haunts we visit every year. That said, the actors are trained to embrace the crowds and have modified their performances accordingly. To help keep from causing any bottlenecks inside the haunt, direct interactions with 'students' (ie: customers) are limited. But, they are also carefully premeditated, which helps them make the most out of the shorter times you'll spend with them.
Most of the dialogue is scripted, but you won't hear any 'Get Out's' or 'Boo's' or anything like that. In fact, this is where the actors shine and excel in comparison to other haunts. Even though we only got 1 or 2 lines out of them for the most part (some were a little more chatty than others), the things they said quickly let us know exactly who they were and helped make each experience much more believable. For the actors that didn't immediately 'reset' into their hiding spots, they continued to work over the rest of our group until we were well out of their scenes. This level of realism was extended into the Fall Festival area of the queue line (more on that stuff later).
Because so many of them stayed in character so well, it was hard for us to choose some of the stand-outs. However, Zobo the Clown, the science lab teacher, and the possession victim seemed to have a bit of an edge on the rest of the pack. Zobo was VERY talkative when we came through, the lab teacher asked if we'd ever seen a C-section gone wrong – after which a bloody victim erupted from the inside of one of his recently-dissected corpses, and the possessed girl pulled off a levitation trick that we don't think we've seen executed with this level of success before.
The aggressors in QCSY were full of energy and worked very well with their scenes and props. Most of them darted in and out of sight with the help of various drapes and blinds, often chasing us with chainsaws or other weapons, and always had something to say to us that was butcher shop-related. One actor in particular hit us with a bit of 'foreplay' by telling us, 'Don't let her out!' just before we found a caged victim in the next scene.
Even though we visited Dent pretty early in the evening, we did come across a few actors that didn't seem to be 'feeling it' quite as much as the others. We aren't sure why, but these few exceptions either watched us walk by with no scare attempts, or simply weren't as intense as they popped out from their hiding spots.
---
Costuming: 9.4
How Did We Get This Score?

The Dent Schoolhouse's costuming department creates monsters that are just as immaculate as the rest of the haunt. We recall getting to see their wardrobe and makeup rooms in previous years and, by doing so, we thought we were walking through a Hollywood-quality studio! With lots of airbrushes, prosthetic appliances and dedicated costume designers on hand, it's no wonder how each of their monsters achieve this level of detail and realism.
Due to the large variety of scenes here, there's an equal array of attire used to make each character look like they belonged where we found them. The clowns had a mix of jumpsuits and completely-custom costumes, though some of them were seen outside of the carnival-type area in the school and had somehow made their way down into the basement; you never know where those suckers will be! The teachers were dressed appropriately for their curriculum, the cafeteria workers were sporting their bloody and tattered howie coats, and we even saw some Dickies-style jumpsuits worn by some of the maintenance workers. The large doll and white ghost were especially impressive as well, helping those characters blend in with the decoys in their scenes. Watch out for the guy in the showers too; his stomach looked awfully hungry on our way through!
A mix of masks and makeup are used and everything we saw appeared to be of very high quality. Most of the monsters featured your standard darkened eyes and facial features, but there's plenty of shading present to keep them on a 'realistic' level, rather than blocky-looking or gaudy.
More jumpsuits and food-preparation coats were found in the QCSY. Each were aptly bloodied to drive home the look of just having slaughtered' something. Some of them wore pig masks with varying levels of success, but each of them helped to make the characters wearing them more intimidating. Details extended down to retro-style soda jerk hats, aprons, and enough weaponry to make short work of any kind of meat that passed through their processing plant' dead or otherwise!
---
Customer Service: 9.75
How Did We Get This Score?

If you've never been to Dent before, it's important to know that there's no on-site parking available. If you HAVE been to Dent before, and you've always used the movie theater parking lot that's just down the road, then you need to read this too because you can't do that this year'
There are several parking lots nearby that are owned by neighboring businesses. Two of them are recommended for use by the haunt, with one charging $5 and the other charging $10. Both are staffed by workers from various charity organizations, which is where the proceeds go to. The small 'VIP' lot is located directly across the road from the haunt, and there are crossing guards stationed there to make sure you don't become a smear on the pavement before (or after) you get through the haunt. We chose to park at the cheaper lot, which is at the Cincinnati Children's Hospital. This is also on the same side of the highway as the haunt (no crossing required) and there's plenty of well-lit and paved parking there. Be sure to look for the small A-frame signs by the road, as these will tell you which lots are OK to use for the haunt and which one's aren't. There is one smaller lot that's basically next-door to the haunt that charges $10 as a 'VIP' lot, but we don't believe this is affiliated with the haunt, so use it at your own risk.
Once you get on the haunt's grounds, a quick look around will tell you where the ticket booth, concessions, portable restrooms, group photo purchasing stand, and queue line entrances are. The only booth that's out of sight from standing in front of the building is the merchandise booth, which you'll find when you exit QCSY next to a scary selfie booth.
Making your way through the haunt is pretty straightforward. The floors are all smooth and flat with no real obstacles to overcome except for the stairs that lead down to the basement. These are lit with red lights and no scares are in this area to help keep you from getting startled and falling down them. QCSY is mostly gravel, which can make getting away from the monsters in there a bit interesting, but we're not noting it as a true safety hazard.
All of the staff that we met were very friendly and the ticket-takers were even in costumed character. The one at the end of the queue was nice enough to give us a gently-used (and still warm) Jolly Rancher! Though, we think we might've hurt his feelings when we didn't partake.
An ATM is on-site at the ticket booth window. Be sure to stop by the concessions stand and grab yourself some pumpkin (-shaped and -decorated) cookies! Just don't let Pumpkin Smasher see them…
---
Atmosphere: 9.92
How Did We Get This Score?

Depending on where you park, you'll likely get a glimpse of the Schoolhouse, the bus with its flashing lights, or the haunt's hearse before you even get to a parking lot. We did see a lighted arrow sign that helped reiterate the point of, 'Yep, this is The Dent Schoolhouse.'
The building itself is brick, 2 stories tall, and decades old with windows boarded up and lights shining up the sides that give it an abandoned and creepy look. Monsters and flashing lights in some of the upper windows make you wonder if it's still REALLY abandoned and the school bus out front drives home the fact that (<– see what we did there?) it's an old schoolhouse. We did catch part of a video playing from a projector for those waiting in the main queue that helps let you know what can be expected inside.
Pumpkin Smasher found us pretty quickly out here and wasn't very happy when he noticed that one of us wasn't wearing any orange on our clothes. But, if you ARE wearing orange, he'll be convinced you're his biggest fan and probably won't try to smash you with his big wooden mallet. 'Geister' and he don't seem to be getting along very well this year' (you'll get what we mean if you get to talk to him).
The atmosphere really kicks up a notch once you get into the Fall Festival area of the queue line. Here is where you'll get your group photo taken and maybe a jump-scare or two by some more of the roaming actors. Geister and the scarecrow did a good job of keeping folks on edge while we were taking in the scenery. There's a large pumpkin-headed monster waving a sign, several festival-style booths to take pictures of, the soothing sounds of classic Halloween music and chainsaws, and even a selfie booth if you don't want to buy one of the professional photos that the haunt offers. The wall of jack-o-lanterns that flash together in an orchestrated light show and all of the evil children and zombie props makes this a queue line that you won't soon forget! To us, it made it feel as if we were at a Halloween Disneyland!
---
Special Effects:

9.38
How Did We Get This Score?

The special effects at The Dent Schoolhouse are among some of the most realistic and effective that this review team has ever encountered. First of all, it's a real schoolhouse, so it doesn't get much more authentic than that. In addition, the intricately-designed rooms and hallways immerse you into a world of horror where it's hard to determine what's real and what's not. For those who seek high-end effects and large animatronics, you will want to add Dent to your must-see list.
There are so many sights to see here that a second trip through would definitely be justified. It's almost as if the effects come in layers. From detailed and grungy walls to authentic props, flickering lights, areas with LED lighting, realistically-rusty pipes, running sewer water and ghostly apparitions, Dent is – at minimum – a true feast for the eyes.
The culmination of many distinct sounds had an affect on our hearing as well. We could hear so many sounds on our way through, but they never completely disguised the screams or cries. Some sounds were disturbing, while others consisted of ominous hymns, bells, and a jingle that reminded us of a spooky-irish-jig that was heard in the clown area. If you can pay attention to the sounds as you make your way through, we can tell you they are unlike anything you'll hear anywhere else and they're a welcomed 'layer' to the experience.
There were so many dead bodies hanging around, laying on tables and being served for dinner that we're totally surprised the buzzards don't frequent the rooftops of this place on a daily basis! Many different items captured our focus, such as the old pictures hanging on the walls, gigantic spiders, all kinds of smells, scattering bugs, large pipes, a crucifix made of human body parts, a levitating body, sewer water, a giant saw blade, and a towering (and surprising) building block!
If we were to list all of the amazing effects inside the schoolhouse, they would take up every word of this review if not more! But there's one effect that deserves special mention, as it caught us reviewers off-guard because of how well it was designed and executed. Most of us, at this point, have seen some variation of the claustrophobic tunnels that use airbags that you have to push your way through. Now, imagine walking through a waist-high pile of mutilated bodies – some living and some dead – and you'll get an idea of how clever this classic scare effect is used here.
In QCSY, we encountered many empty chicken coops (and their freshly-plucked corpses later), hanging hogs, utility signs on the walls, several man-eating creatures, netting, a body-filled walk-in freezer, a meat grinder, an effective strobe, vintage lights and a sudden blast of ice-cold CO2. The intensity of the butchering quarters was enhanced by scarier sounds and louder music. We also noticed some random blood splatters on the walls where it looked like someone previously had their skull bashed in.
---
Theme:

9.13
How Did We Get This Score?

At the Dent Schoolhouse, it was evident that we were visiting a school that was celebrating the fall season. How appropriate, right? We soon found out this was no ordinary schoolhouse, and that there are far worse things here that have been carved up besides pumpkins.
There is a gruesome story out there about the school that exposes some terrible truths. But one may wonder, what could be so bad about a school? Well, you see, this one opened to the public in 1894. In the following years, many different things happened but the most significant event is about the children of the school that continued to go missing over the years. Investigators finally chased down an unsolved mystery that lead to the school's janitor, Charlie. He was killing off the students one by one and disposing of their remains in the basement.
They say the school is now haunted by all of the lifeless children that fell victim to Charlie. As we made our way through, we could hear some of their screams and cries for help. We also found some of their remains as we marched through the many, authentic areas of the Schoolhouse. But, one thing we never expected was the catacombs we found deep within the school. Evil chants stirred the air and 4,000 human skulls lined the walls. What was this place? Was this ancient evil harbored within the school also to blame for the murderous history behind the Schoolhouse?
In Queen City Slaughter Yard, the name is the game and we instantly knew we were entering a facility designed to butcher all living subjects. There were many freshly-hung pig carcasses, chickens and humans to prove it! At the entrance, we walked through a door of human heads… so beware; they don't just slaughter pigs in this establishment.
---
Scare Factor:

8.85
How Did We Get This Score?

Dent's bread and butter when it comes to frights is the fact that the scenes within the Schoolhouse are designed for maximum effect, allowing the lurking creatures to hide within the scenes themselves. On many occasions, you won't just see the actors that are walking among the scenes with you, as many more will be hiding within the details and, literally, behind the scenes. They were pouring out of the least-expected places, including a walk-in freezer, decrepit wall slats, and even out of the mouth of a giant jack-o-lantern! The scenes also allowed for them to attack us from all angles. Just when we thought a well-timed distraction was the brunt of the scene, something would shatter that assumption and come at us from above!
Unlucky for us, scares weren't just limited to clever hiding spots behind doors and walls. Sometimes, the scares would be hiding right in front of our noses and, by the time we realized that, it was too late for us and those walking through with us! Distracting decoys were strategically placed in some of the scenes that forced our focus to flail about the scene, rather than allowing it to zone in on one thing at a time. This helped to keep us from figuring out what was real and what wasn't. We wish you luck in trying to figure that out as well!
Some of their props seemingly appeared out of nowhere (and quickly); furniture suddenly sprung to life, and some of the characters were a bit darker than we've seen in the past… taking every second they had to threaten our lives in both attractions. At times, the group members we were paired with tried to run us over out of sheer terror!
The slaughterers in Queen City couldn't tell the difference between humans and more commonly-eaten animals (or at least they didn't want to) as they treated all meat the same! If they saw a warm body alive and moving, their first reaction was to chase it down and kill it so it would stop squirming and avoiding annihilation. In an attempt to hang and drain us, they were equipped with many weapons to assist in doing so. These weapons came so close to actually coming into contact with us that they sent us backwards several times. At one point a giant saw tried to slice us in half! The sounds were louder in some areas than others, which lended to more of a heightened experience than the school. We are also sure that the suspense of hearing and seeing shadows of oncoming chainsaws is enough to make guests tremble in fear most of the way too.
The finale for the schoolhouse wasn't a straight shot. We had to dodge some walls while a chainsaw was in pursuit and Queen City also had a chainsaw chase out the exit, which resulted in our group laughing hysterically at an older teenage guy as he ran all the way to the front of the Schoolhouse.
---
Entertainment & Value:

9.56
How Did We Get This Score?

There's a variety of ticket prices for Dent that change depending on which day you go. We decided to get our 'fall fest' on and visit The Dent Schoolhouse on a Friday night when general admission tickets were $22.00. Thursdays and Sundays (typically slower nights) are $20.00, while Saturdays (typically busier nights) are the most expensive at $25.00. If you attend on a night where the line is long, Fast Passes can be purchased for an extra $20.00 per person and, for those who want to skip all of the lines and get front-of-the-line access, it will cost you an additional $30.00 per person. If you'd like to have your group photo printed, those are available for $15.
It took us a combined 21-1/2 minutes to experience both haunts; we were in the Schoolhouse for 14-1/2 minutes and it took us another 7 minutes to escape from becoming ground-up human. At the general admission price that we paid, that brings their MPD (minutes of entertainment per dollar spent) to 0.98. While this is a little below average, there are cheaper ticket options and the ticket price is highly justified by the quality of the show, regardless.
When considering all of the entertainment that's included with the ticket price, Dent offers a value that's very hard to beat! Not only do they offer a high-quality and unique haunted house, but they also offer a variety of entertainment while you wait to experience it! Before we got in line, The Pumpkin Smasher greeted us and ended up being one of the most believable characters on the property (if not one of the best we've seen all season). He threatened to smash our faces with his giant hammer because one of us wasn't wearing orange. He's also been kicked out of the Schoolhouse, so be sure and ask him why!
The queue line entertainers never stopped moving and were always taking selfies with someone, having a stare down, or actually scaring them! The ice cream cone guy may even have you get a whiff of his creepy-looking treat. Geist 'Geister' Kurbis is a sneaky one, so watch out for him! The Fall Festival area (mentioned above in Atmosphere) further works to keep guests entertained with all of its monsters and photo opportunities. After we escaped the haunts, there was an additional photo op set up with a giant beast for selfies.
Dent informed us that they will be hosting a Christmas show on December 7th and 8th, so stay tuned to our Year-Round Events page (link at the bottom of this page) for details.
---
How Did We Get These Scores

Promo Images:
Click to Enlarge
---
Guest ReviewsGuest Average: 8.32 out of 10
Paul Russell – 9.95/10 – October 2, 2021We drive 2 hours to go to this haunt. It is the best we have been to and we have been to some great …show more ones in Kentucky and surrounding states. Third year we have been to it and it has yet to disappoint.
Ray – 9/10 – October 5, 2023This was an awesome attraction! The theming was great, even in the queue just before you get in. …show more There's an amazing attention to detail to much of the house, and the set design is top-notch. The scare actors and staff did a phenomenal job! One criticism I do have: it does feel a bit odd to have different sections of the house that feel like they belong in their own house, with the clown section being a perfect example that sticks out. It was well done, but it didn't feel like I was going through a haunted schoolhouse at that point. The experience could be much stronger if they put more focus on the schoolhouse theme throughout, and tie the different sections together with that common thread. Overall, I'd recommend going to Dent Schoolhouse, and can't wait to visit again soon!
Tamara – 6/10 – October 4, 2019They paid alot of attention to details. They needed more actors. We bought the VIP pass which was …show more definitely worth it if you want to go to more than one attraction per night. The chainsaw operators could use a few tips on how to run one. Better ventilation for where the chainsaws were. some of the propss you could see dust on them so it didn't look realistic
---
Past Awards
---
2022 Awards
Scariest Duo - The Cult Duo (Given by: Team Zombillies)
Best Merch (Given by: Team Zombillies)
Best Masks (Given by: Team Zombillies)
Highest Rated Immersion (Given by: Team Zombillies)
Highest Rated Special Effects (Given by: Team Zombillies)
Dr. McFree - Heidi Wagner (Given by: Team Zombillies)
---
2019 Awards
Best Chainsaw Maniacs (Given by: Team Zombillies)
Most Decorated House Queue (Given by: Team Zombillies)
Highest Rated Value (Given by: Team Zombillies)
Highest Rated Haunt (Given by: Team Zombillies)
Highest Rated Special Effects (Given by: Team Zombillies)
---
2018 Awards
Best Hiding Spots (Given by: Team Zombillies)
Best Queue Entertainment (Given by: Team Zombillies)
Highest Dead Body Count (Given by: Team Zombillies)
Most Decorated House Queue (Given by: Team Zombillies)
Most Hi-Tech Haunt (Given by: Team Zombillies)
Highest Rated Atmosphere (Given by: Team Zombillies)
Highest Rated Value (Given by: Team Zombillies)
Actor Shout Out - Possession Victim - Olivia Murray (Given by: Team Zombillies)
Actor Shout Out - Pumpkin Smasher - Maximus Christian Bryant (Given by: Team Zombillies)
---