The Dent Schoolhouse – Full Review
The Dent Schoolhouse is a Haunted Attraction located in Cincinnati, OH.
5963 Harrison Ave, Cincinnati, OH 45248View All Details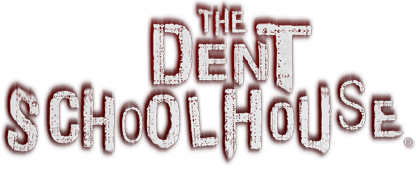 Features:

Free Parking, Restrooms/Porta Potties On-Site, Food/Concessions, Gift Shop/Souvenirs, Special Events, "Hi-Tech" Attraction, You will NOT be touched, Original Characters, Uncovered Outdoor Waiting Line, Indoor/Outdoor Attraction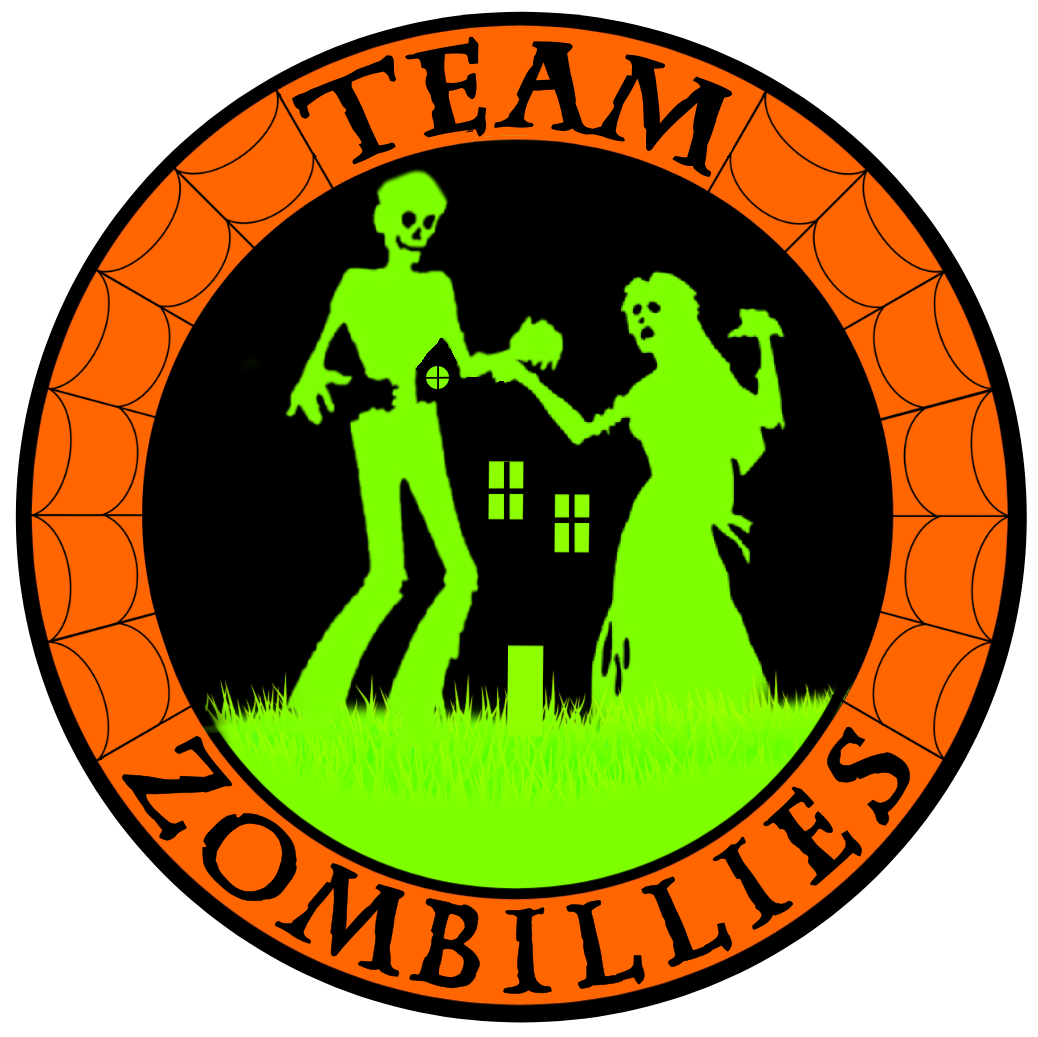 This attraction was reviewed on October 13, 2019 by Team Zombillies.
How Do We Get These Scores?

Final Score:

9.29
How Did We Get This Score?

Summary:
The Dent Schoolhouse returns for another season of scares as one of Cincinnati's best haunted houses for 2019. Each year, these scholarly scarers swap in a few brand-new scenes and tweak some existing ones, and this year is no different. New and returning vic' uhh' students are sure to get their fright fix in this world-class Halloween attraction.
This year, you'll get to meet some fresh fiends in the Schoolhouse, including Dr. Dent in his 'shockingly'-realistic laboratory and a greenhouse full of sinister, slithering assailants. The Queen City Slaughter Yard also returns with a meat locker full of malicious pig (and people?) preparers that'll give you nightmares about chainsaws for days!
Do keep in mind that, with Dent's extreme popularity, it's not uncommon for groups to merge into a conga line about halfway through the haunt… despite being let in by normal group sizes. While this does eliminate many of the surprise-based scares later on in the having, we certainly wouldn't let it affect our decision to visit them.
There's no two ways about it; with impeccable scenery and a highly-interactive cast of scare-actors, The Dent Schoolhouse has a firm grasp on being Cincinnati's Halloween tradition!
---
Cast: 9
How Did We Get This Score?

Dent typically employs upwards of 80 actors or so on a good night, which means you won't get much actor-free time while you're skipping class. The longest stretch we had with no actors was in the outside area near the buses till the finale (there might've been 3 out there?). We'll go ahead and say, those outside guys sure do know their way around a chainsaw!
Most of the actors had very good dialogue. Phrases and one-liners often referred to their characters or surroundings. Though, others were a bit more generic, "Where you goin'?" and, "Wanna play?" variations.
For example, a onesie-clad character in the toy room said they had to pee-pee and asked if we wanted to watch them poopie. Uh.. no thank you!? Near the coffins, an actress popped out of a drop-panel and, instead of a cheap "rawr," she held out her fingers as if she was holding something between them and asked if we wanted to see her spider! We think tactics like this are a much better use of dialogue than a traditional "boo" scare, despite only seeing the actor for a few seconds.
Perhaps the most dynamic duo of the night were the clowns in the dungeon-like area of the basement. This is about the spot where we noticed groups starting to merge together, but that didn't slow these guys down a bit! Where other actors in the haunt were standing stationary and scaring groups' well, people' as they passed by, these two ran circles around the 5 or so groups that had formed a small crowd in their area' literally! We bet they startled us – and everyone else down there – about 5 times each before we all finally escaped their endless cycle of scares.
Though, we do have to give extra credit to a couple of different carnival characters that we saw later on as well. One for talking up a storm to every single person that passed under him (that guy needs a radio show), and the prize-possessing girl that wanted us to take her with us. Well, of course, we wanted a prize, so when we said, "Ok, come on," she replied with, "Thank you' these clowns won't quit grabbing my teddies!" Obviously, this was the funniest scare in the Schoolhouse!
The Queen City Slaughterers were a tier below the Schoolhouse in their language selections, but they did still refer to their scenes and the meat market theme pretty well. They called us "piggies" quite often, made butcherous threats, yelled at another guest for not having a hair net, and so on' all while giving off a twang of hillbilly demeanor.
We do recall a few victims that were scattered throughout both haunts, but very few stood out as being particularly believable. Though, to be fair, it'd have to be hard to incessantly scream and beg for help for hours on end in a conga line scenario such as this.
---
Costuming: 9.35
How Did We Get This Score?

Many of the costume pieces at Dent have been created and/or modified in-house, so you're likely to see quite a variety of voracious villains here. Even with movie-quality scenes that can forgive a few less-than-stellar-looking loonies, the Schoolhouse sticks to their standards and makes sure every evil entity looks just as grungy, dirty and bloody as their surroundings. Some equated so well that they remained hidden inches away from us!
From old and aged dresses to bloody butchers with aprons and a fully-custom "mad doctor" to a demonic cultist, there's no shortage of options from whom you might get scared by here. Though, the aforementioned Dr. Dent and the demon guy seemed to eek out the wins for our most memorable looks of the tour.
Almost all of the workers in the QC Slaughter Yard embrace the theme by wearing what appeared to be white Tyvek or Dickies coveralls. Splattered blood, gory wounds, and a bit of body paint added a bit of brutality and confirmed this wasn't a typical meat market!
All of the masks that we saw appeared to be very high-quality and detailed' definitely not your typical drug-store-on-clearance models. Makeup and prosthetics, when used, are applied by a team of skilled airbrush and special effects artists to help add an extra layer of grueling realism.
---
Customer Service: 9.8
How Did We Get This Score?

The Dent Schoolhouse is easy to find by way of GPS, but if you don't pay attention, you might have trouble finding their parking. We confirmed that, according to the DS website, there is plenty of free parking for DS guests at the Cincinnati Children's Hospital and the Cincinnati Christ Hospital. These are located just a few minutes' walk down the street and on the same side of the road as the Schoolhouse. Closer parking is also available, but it's not free or affiliated with the haunt (we have been told in the past that the money goes to local charities, though). Both locations share a large, well-lit and paved parking lot with friendly flaggers to assist guests with finding the closest spots.
Multiple signs help herd everyone to the right place and their ticket windows, concessions, picture trailer, and gift stands are all easy to find and some are marked with signs. Additionally, there was a sign directing online ticket holders where to go and those who hadn't purchased their tickets yet.
The queue lines were clearly marked, and the area is well lit and covered with smooth gravel. Stairs are clearly marked and scare-free, and plenty of exit signs were spotted throughout the haunt. All in all, navigating the premises was pretty darn safe and straightforward. As an added bonus, the gravel makes for some great entertainment by watching guests scramble and slide to get away from the exit scarers!
We easily found all of DS's pertinent info online before visiting. Staff members were distinguishable by their black "Dent Schoolhouse" shirts or costumes. Everyone that we spoke with was very friendly and accommodating.
You can arrive at Dent hungry too! They have quite a selection of food and drinks at their concession stand. They also have a large variety of merch and memorabilia in their gift shop and some shirts on display inside the ticket booth.
---
Atmosphere: 9.65
How Did We Get This Score?

Atmosphere? Absolutely! Dent has a whole lotta atmosphere going for it. If the hearse across the street and multiple signs don't give you an idea that this is a haunted house, their multi-story, brick schoolhouse that glows red against the night sky will sure do the trick. Some of the windows are even boarded up, and there's also a real school bus out front! We spotted something in the upper story window too, but what was it? A ghost' in a haunted Schoolhouse? Naw' it couldn't be…
As we made our way to the ticket booth, the REEEEE-NEE-NEE-NEE's of chainsaws filled the air and helped build some tension for those near the ticket booth. This is where we could see patrons running across the gravel trying to get away from the chainsaws. We could stand there all night watching the little piggies run!
The main queue line was accompanied by a large projector screen. On Friday and Saturday nights, we've seen a lot of queue entertainers roaming the main area, but most of these were absent on this Sunday evening. That is, until we got inside the Fall Fest area of the queue. Once inside this area, custom party music filled the air and we were instantly immersed into their magical fall wonderland! There was corn, scarecrows, Halloween-y carnival booths, and a giant pumpkin animatronic holding a 'The Dent Schoolhouse Fall Fest' sign. A projector cast vintage Halloween cartoons onto the side of a building and dozens of carved and lit Jack 'O Lanterns danced choreographed with the music. There were so many things to gaze at and even a couple of photo ops to take pictures with.
Several fully-costumed Fall Fest workers helped us make our way through the line and into the Schoolhouse, all while staying in character. The one closest to the door was doing an excellent job of providing some startle scares before guests entered as well.
Before entering the Slaughter Yard, an enraged chainsaw-slinger tormented us and everyone else until we entered. The entrance has a large pig head above it that alludes to the logo that you'll continue to see throughout the final attraction. We also noticed another projector above the gift shop in case folks end up waiting in line in this area.
---
Special Effects:

9.37
How Did We Get This Score?

There are so many effects and details creeping and crawling along the walls, rooms, and hallways of the schoolhouse that it's impossible to see everything in one trip. Once we entered, their pristine detailing whacked us in the face' not literally' but still causing many distractions throughout the duration of our tour. We just couldn't quit admiring everything! For those that enjoy highly detailed sets, large props, and animatronics, this is the place!
They have quite a collection of more-subtle eye candy, too. From roaches crawling on the floor, smells, multiple giant creatures, bubbling jars, a human-snatching snakepit, a never-ending hallway, a unique carousel horse, vintage Halloween games, rusty pipes, a morgue room, and twitching students, we would literally be here all night listing off all the awesome effects in the Schoolhouse. Instead, we're going to recommend that you pay them a visit to experience them all for yourself.
Some of the effects violently sprung out at us with speed, and many of them were paired with very loud and effective sounds. This, of course, resulted in quite a few "double-taps" and multiple scares.
As their theme implies, there has been murderous activity in the Schoolhouse. This is made evident by the many dead bodies that are all over the place. We found dead hanging bodies, dead tabled bodies, dead ripped-open bodies, dead sawed-apart bodies and freshly-dead bodies with horrifically-realistic details.
There were also plenty of sound effects to go around, including sounds we'd expect to hear in the Twilight Zone, sounds from arachnids, a saw blade, ominous background tracks, and some very fast-paced circus music.
Some of our favorite effects include the 1,000's of skulls lining the walls, a clever levitation illusion, caged monkey experimentees (they did forewarn us that they've moved on to humans now), giant insects, a sewer system with running water, and a corpse cross.
Although the Slaughter Yard isn't as immaculately detailed as the Schoolhouse, it really doesn't need to be. There were a lot of theme-related signs on the walls, chicken cages, additional large creatures and carcasses (more effective ones), realistic pig squeals, industrial sounds, a giant saw, plenty of freshly-cut meat, some super thick fog, cold storage, and some loading docks. The scenes were cleverly built to where we couldn't quickly get away from the saw slingers, so we watched some people go quickly into a freak-out panic!
---
Theme:

9.13
How Did We Get This Score?

At the Dent Schoolhouse, you're not just visiting a typical schoolhouse. You're visiting a building with a haunting, grisly past and a janitor who was totally out of control! Or maybe he still is?
To give you more of an idea of the dark history of the school, we are going to steal a portion of our review from last year:
'There is a gruesome story out there about the school that exposes some terrible truths. But one may wonder, what could be so bad about a school? Well, you see, this one opened to the public in 1894. In the following years, many different things happened but the most significant event is about the children of the school that continued to go missing over the years. Investigators finally chased down an unsolved mystery that lead to the school's janitor, Charlie. He was killing off the students one by one and disposing of their remains in the basement. They say the school is now haunted by all of the lifeless children that fell victim to Charlie.'
This year, it was revealed that not only does the murderous janitor still inhabit the Schoolhouse, but so does the 'killer faculty!' As we made our way through, we stumbled upon Dr. Dent who has set up his laboratory inside the Schoolhouse! He is definitely working on some horrendous experiments in there. We're anxious to see if they evolve over the years!
Let's not forget about the dark catacombs that are still exposed beneath the surface of the school. We're all pretty sure that this could be the root of all the evil consuming the staff members in the Schoolhouse.
As we made our way through, it was obvious we were in a schoolhouse and one that houses a lot of death and destruction.
Dent has a separate attraction outside known as the Queen City Slaughter Yard. Out there, we faced more death. Though, it isn't really tied to the Schoolhouse theme, as far as we can tell. This is the domain of professional slaughtering butchers and, as long as they've got fresh meat encased in their meat lockers and walls, they don't care which variety it is!
---
Scare Factor:

8.81
How Did We Get This Score?

Because Dent is such a well-recognized haunt, they draw in droves of people per night. It's worth mentioning again that groups can become a conga line pretty easily. Too, Dent's scarers are trained to handle heavy crowds. Despite the conga line, we were still targeted by many startle scares that quickly reset for maximum effect on as many people as possible.
Many of the scares within the decrepit walls are not visible in the scenes until they reveal themselves. This makes them quite effective and hard to predict, as they will literally come from all directions' making this what we'd call a "360 haunt." Nothing is safe to feast your eyes on in the Schoolhouse! Even canned goods can become a thing of nightmares! Getting distracted by all the details definitely made us easier targets.
At times, scares were utilized more than once, or distractions were implemented in an attempt to get everyone as much as possible. But, when the groups became one constant line, it was harder to target everyone evenly. This is, unfortunately, a nearly-unavoidable side effect of a haunt that gets this much attendance.
To go along with the startle scares, Dent also hit on some common phobias. There were some sudden loud noises, sneaky cast members, blasts of air, a few intimidating actors, and some massive piles of gore for those of you that get grossed out easily.
In Queen City, we became victims to a group of sadistic slaughterers that were fixated on chopping us up, one way or another! We stayed on edge the entire way through. It was loud and, frankly, we didn't want to lose our heads!
There were also some creatures out there that we couldn't see coming. When they're big enough to eat you, that's a pretty good incentive for us to run! If we weren't initially afraid of their main scare tactics, these brutes would start throwing threatening dialogue at us or irritating us by slinging their chainsaws closer to our limbs and heads. They'll get you one way or another out there!
The finale for both attractions consisted of gas-guzzling chainsaws that were sending people running across Dent's gravel midway area! We made note that they may have the loudest chainsaws that we've escaped from to date.
---
Entertainment & Value:

9.38
How Did We Get This Score?

This year, we attended The Dent Schoolhouse on a Sunday night when tickets were priced at $20.00 per person. Their pricing does vary depending on the day of the week that you visit, with Saturdays being the highest at $25.00. They do offer front of the line passes for an additional $30.00 on top of the general admission price (per person) and fast passes for an additional $20.00.
This year, it was pretty busy on the night we visited and the tour through the haunt was a big conga line. At some points, our group walked at a normal pace, but we did stop a few times throughout the house. Although your tour time may vary from ours, we spent a total of 18 minutes inside the Schoolhouse and another 7:45 inside the Queen City Slaughter Yard. That makes for a combined 25.75 minutes, which is quite a bit longer than our tour from 2018. At the GA price on the night of our visit, that brings Dent's MPD (minutes of entertainment received per dollar spent) to 1.29 which is above the average of 1.0 that we see most often!
Dent is cash-only on-site but they do have ATM's available.
Aside from their normal haunt nights, Dent will also be hosting "Lights On" and "Lights Out" events, ghost tours, and their Christmas Show on December 6th, 7th, 13th, and 14th for 2019.
Dent had a lot going on outside to keep folks entertained while they wait on the night of our visit, minus the regular queue roamers. But typically, on busier nights, Princess Petunia, the Pumpkin Smasher, The Lady in White, and others will come out and play. Regardless, there was still so much to look at, take pictures of, and watch on the projectors to help pass the wait in line.
For those that love a lot of eye-candy, jaw-dropping sets and a lot of well-hidden startles, The Dent Schoolhouse is a must-see haunted attraction that needs to be added to your list… stat!
They'll be sure to show you 'what being dead is all about!'
---
How Did We Get These Scores

Promo Images:
Click to Enlarge
---
Guest ReviewsGuest Average: 8.32 out of 10
Paul Russell – 9.95/10 – October 2, 2021We drive 2 hours to go to this haunt. It is the best we have been to and we have been to some great …show more ones in Kentucky and surrounding states. Third year we have been to it and it has yet to disappoint.
Ray – 9/10 – October 5, 2023This was an awesome attraction! The theming was great, even in the queue just before you get in. …show more There's an amazing attention to detail to much of the house, and the set design is top-notch. The scare actors and staff did a phenomenal job! One criticism I do have: it does feel a bit odd to have different sections of the house that feel like they belong in their own house, with the clown section being a perfect example that sticks out. It was well done, but it didn't feel like I was going through a haunted schoolhouse at that point. The experience could be much stronger if they put more focus on the schoolhouse theme throughout, and tie the different sections together with that common thread. Overall, I'd recommend going to Dent Schoolhouse, and can't wait to visit again soon!
Tamara – 6/10 – October 4, 2019They paid alot of attention to details. They needed more actors. We bought the VIP pass which was …show more definitely worth it if you want to go to more than one attraction per night. The chainsaw operators could use a few tips on how to run one. Better ventilation for where the chainsaws were. some of the propss you could see dust on them so it didn't look realistic
---
Past Awards
---
2022 Awards
Scariest Duo - The Cult Duo (Given by: Team Zombillies)
Best Merch (Given by: Team Zombillies)
Best Masks (Given by: Team Zombillies)
Highest Rated Immersion (Given by: Team Zombillies)
Highest Rated Special Effects (Given by: Team Zombillies)
Dr. McFree - Heidi Wagner (Given by: Team Zombillies)
---
2019 Awards
Best Chainsaw Maniacs (Given by: Team Zombillies)
Most Decorated House Queue (Given by: Team Zombillies)
Highest Rated Value (Given by: Team Zombillies)
Highest Rated Haunt (Given by: Team Zombillies)
Highest Rated Special Effects (Given by: Team Zombillies)
---
2018 Awards
Best Hiding Spots (Given by: Team Zombillies)
Best Queue Entertainment (Given by: Team Zombillies)
Highest Dead Body Count (Given by: Team Zombillies)
Most Decorated House Queue (Given by: Team Zombillies)
Most Hi-Tech Haunt (Given by: Team Zombillies)
Highest Rated Atmosphere (Given by: Team Zombillies)
Highest Rated Value (Given by: Team Zombillies)
Actor Shout Out - Possession Victim - Olivia Murray (Given by: Team Zombillies)
Actor Shout Out - Pumpkin Smasher - Maximus Christian Bryant (Given by: Team Zombillies)
---