The Dent Schoolhouse – Full Review
The Dent Schoolhouse is a Haunted Attraction located in Cincinnati, OH.
5963 Harrison Ave, Cincinnati, OH 45248View All Details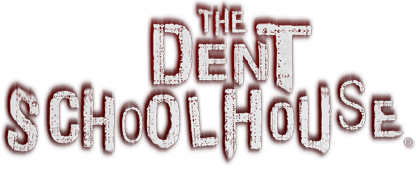 Features:

Free Parking, Restrooms/Porta Potties On-Site, Food/Concessions, Gift Shop/Souvenirs, Special Events, "Hi-Tech" Attraction, You will NOT be touched, Original Characters, Uncovered Outdoor Waiting Line, Indoor/Outdoor Attraction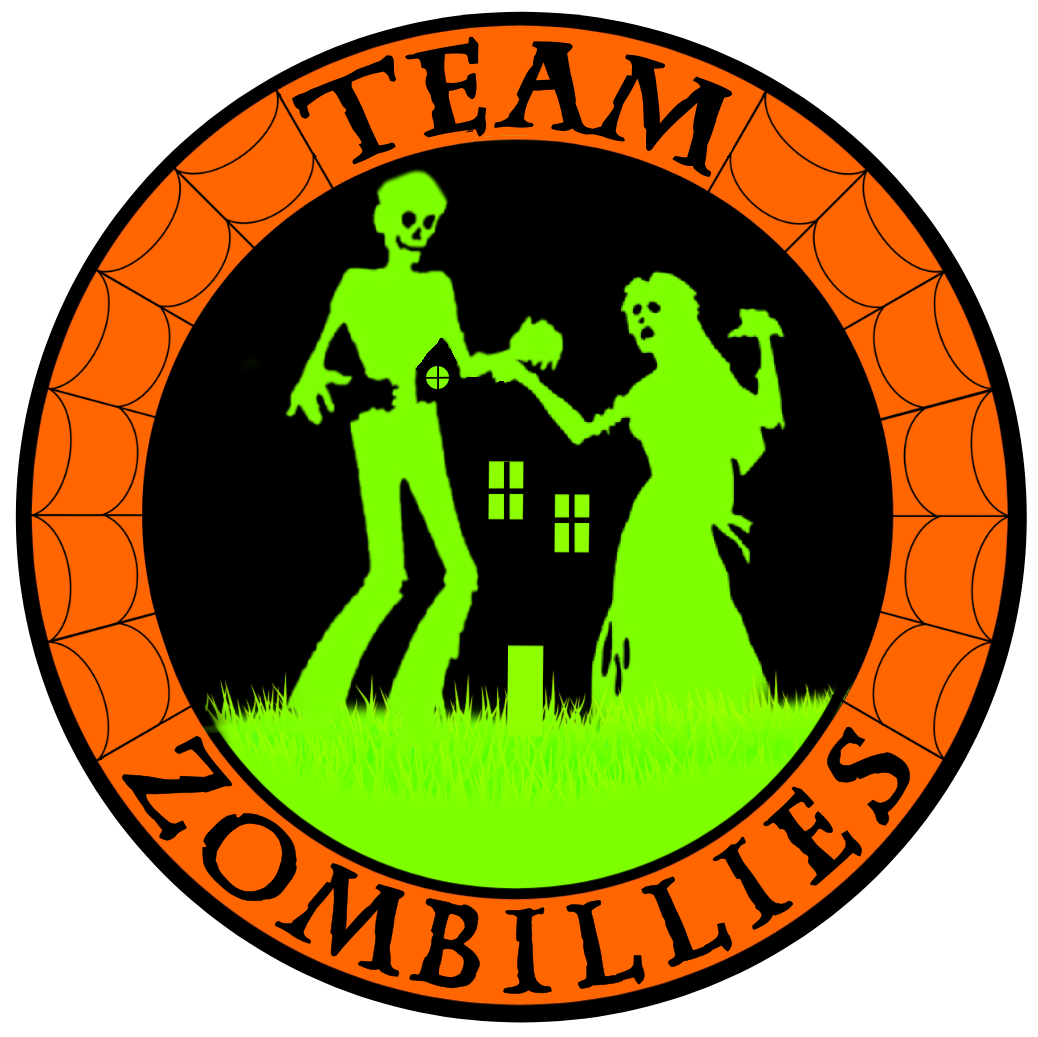 This attraction was reviewed on September 24, 2021 by Team Zombillies.
How Do We Get These Scores?

Final Score:

9.24
How Did We Get This Score?

Summary:
We were unable to visit Dent Schoolhouse in 2020, but we're sure glad we made a return visit this year for their 25th anniversary! Nearly every scene on the first floor has been remodeled, and some of our favorites from previous seasons are still scaring new students – err' visitors – silly. The Queen City Slaughteryard is still whackin' and stackin' corpses for their meat processing plant, but not all of them are the farmyard fauna you might expect!
Dent is an indoor/outdoor attraction, and hands-down the most well-known name in the Cincinnati haunt scene' and for good reason! With enough movie-quality sets, intricate scene detailing, crazy animatronics, theatrical stunts, and a few 'punny' actors to keep you constantly shifting from dying of fright versus laughter, there's rarely a dull moment at this sinister schoolhouse!
School's back in session, and you'd better have your homework finished! For those that don't, you may get to wear a dunce cap, or worse; be forced to give up the skin on your face!
---
Cast: 8.83
How Did We Get This Score?

In a haunt such as Dent, the lines to get in the building can get very long. By the end of our walkthrough, we could tell that this cast was very well trained to deal with those higher-capacity nights. Some trade-offs to that, however, involved a *little less direct interaction with every single person that went through. That's not to say that the dialogue used wasn't creative or well-thought-out, but it was generally shorter form or worded in ways that didn't encourage customer interaction – which is, again, a bit of a necessity on those busier nights. Still, a select few were very good about bantering with us as we negotiated our fates and discussed the logistics of how we were going to die.
Dr. McFree was certainly excited to see us, quickly meddling with her antique syringe as we narrowly escaped her chloroform treatment. Zobo the clown had some creepy AF vocals as we passed through the PTA Festival area, but not before being warned not to touch the stuffed animal character's 'teddies!' The creepy bus driver was quite verbally interactive with us as well, and Dr. Dent was eager to show us his 'shocking' experiments. We also encountered an evil cultist, narrowly escaped a rabid rabbit, an angry prom date, and calamitous cafeteria workers in the Schoolhouse proper, then crossed paths with a whole slew of body-hungry butchers in the QC Slaughteryard. One of the chainsaw slingers was especially verbally interactive with us, and we're pretty sure he took a special liking to one of the male members of our group!
Furthermore, we seemed to encounter a bit fewer personal confrontations with the actors this time around. By that, most seemed to stay to the sides of (or above) the pathway, behind walls (drop panels or other small openings), or well in front of (or behind) our group as we went through their scenes. While this was great for battling contagious illnesses, which isn't exactly a 'bad thing' these days, it was a bit detrimental to the feeling of trepidation achieved by getting all up in us customers' personal bubbles that we remember from prior seasons. In contrast, most were very good about working with their surroundings and props; they were able to quickly navigate the darkness with expert ease and catch us around corners that we least expected them to appear from!
Out in the queue area, the Lady in White and Pumpkin Smasher were keeping the crowd entertained and thoroughly creeped out! We're pretty sure one of the security guards needed a security guard to watch out for her and her Grudge-like growls, and there's at least one pretty entertaining video out there of Pumpkin Smasher doing evil things to our favorite gourds.
---
Costuming: 9.25
How Did We Get This Score?

With all of the death and darkness going on inside, The Dent Schoolhouse has adopted an equally dark and sinister look in its makeup and costuming departments. Aside from the occasional single-color jumpsuits or cloaks, the vast majority of Dent's denizens are decked out in deathly dilapidated duds. Most of the outfits in the Schoolhouse are dyed with dark-colored stains, tattered to show distress, often age-appropriate, and designed to look like cohesive and believable characters.
Some of the most memorable and original pieces and costumes that we found in the Schoolhouse include the dunce-capped student, colored contacts, veiny airbrushed makeup, some crazy hairdos, Zobo the clown, the stuffed animal outfit, the cultist, Dr. Dent, and the prom date. We really appreciated the monsters behind the drop panels that were in well-designed costumes as well, and not just black haunt hoodies or the like. In the QC Slaughterhouse, the attire of choice was either bloodied-up regular clothes (mainly on the victims) and vintage butcher uniforms of varying types, sometimes with jackets or parts of their uniforms tied around their waists.
We noticed quite a variety of masks this year, ranging from solid animal-shaped models and half-face masks to full-head silicone pieces. So if you're worried about getting close and personal during a pandemic, most indoor crew members were wearing mouth coverings. Aside from a select few that really muffled the characters' voices, most seemed to fit the actors wearing them well, which made them more believable. The best makeup looks of the tour were between Dr. McFree and the freezer lady with their intricate detailing. The basement bunnies seemed a bit out of place at first, but once we realized they were likely dead trick-or-treaters that had fallen victim to Charlie's ways, it was much easier to give them a pass.
---
Customer Service: 9.86
How Did We Get This Score?

The most notable thing to remember about visiting Dent Schoolhouse is their parking arrangements. Located next to a busy multi-lane highway, street parking isn't really a thing. Instead, they've secured a special part of the Cincinnati Children's Hospital parking lot, and there are plenty of A-frame signs by the road and parking flaggers to help you get parked as quickly as possible. Details of this can be found on Dent's website, and parking here is 100% free! But beware – there are also some 3rd-party businesses nearby that may offer you parking spots as well' but these lots require payment, even if you're just dropping someone off, and they are NOT affiliated with the haunt, so they are 'at your own risk' only.
The queue area has been revamped a bit since our last visit, with new signage and ropeways to help indicate the starts of the General Admission, Fast Pass, and Front-of-the-Line lanes. A small handful of roaming actors and a projector playing the haunt's promo videos help to keep guests entertained while they wait, along with the sounds of creepy music and the beautiful sounds of customers' chainsaw-induced screams!
Dent also features a very elaborate 'Fall Festival' area just before the entrance to the haunt. In this area, you'll find a massive wall of lit-up jack-o'-lanterns, a photo booth (from whence your group's picture can be retrieved at the trailer stand near the ticket booth), and various wittily-named festival booths. These will be your last chances to take photos before entering the haunt, and management very much encourages you to do so!
Figuring out where to go inside the haunt is a pretty brainless task' which is good, 'cause you'll need your wits about you to escape from the ghosts and villains within. There is a flight of stairs that you'll need to go down; they're just a tad steep, but they are lit pretty well, secure, and there's a sturdy handrail to use with no scares in the area. The flooring is otherwise very smooth and several emergency fire exit signs were noticed throughout our tour.
All staff members that we came across were friendly, helpful, and acted like they loved their jobs. We had some questions about items at the gift booth and the lady in there was eager to help us. Even the security/police officers were friendly!
---
Atmosphere: 9.78
How Did We Get This Score?

Upon first glance, the boarded-up windows certainly allude to a condemned schoolhouse. That, or it's clear someone didn't want something getting out of that place' We're going to stick with the latter! Mix in the school bus sitting out front with its lights flashing and the ominous red uplights on the front of the building and you've got yourself quite a haunted schoolhouse sight to behold!
Combine this with the roaming actors outside, the sounds of customers' screams, and the Fall Fest part of the queue line and we'd say that Dent has just the right mixture of scariness and traditional Halloween fun, which really helps get us customers ready to have a scary good time! They've also got a ton of photo ops with monsters and other horrifying statues, and 'fog' emanating from the QC Slaughteryard (although, we're convinced it's the smoke and ashes of 'product' getting roasted inside)!
---
Special Effects:

9.38
How Did We Get This Score?

WOW! Just wow. The special effects we encountered within the Schoolhouse were mind-blowing. There was so much detail inside that we found ourselves within our own nightmare of returning to school. Dent is also what we call a 360 haunt where the effects can be experienced literally all around you!
If you're searching for eye candy, they've got you covered. If you're looking for realism and authenticity, they've got you there too. Nostalgia? Check! Animatronics and animations are also a-plenty!
This is certainly one of those haunted attractions where we would need to walk through 50 or more times just to see everything. At times, we found ourselves distracted by so much to look at or even on some of the finer details. The scenes were very layered and interactive, forcing us to walk around and through obstacles. At one point, we walked through some guy's meat collection' gross! We could tell that the creative juices were flowing through the classrooms and halls, as we encountered many things that we haven't quite seen anywhere else. Mortifying mutants were on the prowl, a unique classroom scene focused our attention on a disciplined child, and death and destruction were made obvious through other scenic acts of violence.
One of the first things we learned in class was that it was common for inanimate objects to move and without notice. Pro tip: Always be sure to pay attention to your surroundings so you don't miss something really cool. This often left us either jumpy or walking around with our mouths gaping open. Hanging bodies, stacked school furniture, thousands of skulls lining the walls, a skull chandelier, ghosts, books, a laboratory, real school buses, and vintage music pumped authenticity throughout. One hanged child was wiggling and twitching so realistically that it was disturbing! Charlie must have just captured that one'
The sound effects were effective and appropriate in both attractions. We noticed some in the Schoolhouse that were downright disturbing. They fit the scenes we heard them in well and, in the Slaughter Yard, they had us sneaking around the corners. We also heard some crying that gave us a sense of urgency.
We have been visiting Dent for quite some time now and we did notice some pretty old props that could use an update as they were showing some wear. That, or that kid that keeps stabbing himself in the mouth finally lodged the last bits of that pencil somewhere near the back of his skull!
In the Slaughter Yard, we walked through the wooden stockades like humans on the way to slaughter. Many realistic signs lined the walls as well as chainsaw blood splatters. Several more giant creatures awaited us in the shadows. Due to their placement, they were very difficult to predict. We also came across meat prepping equipment, a walk-in freezer, many dead bodies (both of the animal and human variety), realistic pig squeals, thick fog, and a whole lot more!
---
Theme:

9.25
How Did We Get This Score?

The rumors are true. When you visit The Dent School House, you will be stepping inside the murderous history of the school's very own janitor, Charlie. Although the actual story didn't seem to be easily found on their site while writing this review, you can find some of the plot on their Facebook page. There's also some character information in their videos.
Dent takes place in a real schoolhouse building that was opened to the public in 1894. Over the years, children started disappearing. As more and more went missing, investigators started looking into their disappearances. Eventually, they focused their attention on the school janitor. What they discovered in the basement of the schoolhouse was an unimaginable crime. Charlie had been disposing of the missing children's remains in that very basement. Some of them were even on display, hanging from the ceiling, like decorations, like' he was proud of his kills.
Now it's said the school is haunted with ghosts of the dead children. But it doesn't stop there. In the past few years, some dark catacombs have surfaced within the school as well. There's a lot of evil swirling around' could it be the root of Charlie's murderous macabre? Has it taken hold of all of the faculty? Look at Dr. Dent in there performing unimaginable acts' something's clearly gotten into him.
While we roamed through the halls and classrooms, most areas obviously fit in with the theme. There were some that were harder to tie directly to the schoolhouse such as the dolls and snakes. But, more often than not, a story was told with each step we took. The further we descended, the darker the school became. We kept our eyes peeled for Charlie, but during this journey, we were unable to find him.
---
Scare Factor:

8.69
How Did We Get This Score?

There are many things that lurkingly go bump in the night within the schoolhouse's halls. Was that a sudden blast of air or a ghost playing with our hair?
It didn't seem like there were quite as many startle surprises thrown at us as we've seen in the past, but the newly added scenes brought out some satisfying suspense. The library left us tip-toeing through the towering bookshelves while a devoid doll display kept us on edge as we rounded the corners, looking for the missing life-sized toy. The question is' who found who first?
Some of the most scream-inducing scares were noted from above. These were the least expected, but Dent did a great job at disguising the majority of their other attacks as well. They also came from all directions. Upon entering each scene, we could rarely point out where the scares were going to come from, which helps on those busy nights when they have very large crowds and it's more likely for groups to catch up to one another.
Afraid of clowns? Snakes? Spiders? The dark? Dolls? Chainsaws? Yep! They have those too; and, more so, we're sure something inside will get under your skin. Loud horns, poppers, dark areas, well-disguised costumes, and giant mutants are some of the other concoctions the faculty have erected within.
In the Slaughteryard, we noticed their chainsaws were particularly loud. We're not ones to run, but when one of those suddenly revved up behind us, it was our instinct to quickly get away from it! They also tried to cut us up with a gigantic saw of a different variety out there. In addition, some of the workers were very sneaky; one even stood completely still in the corner until we were quite a few feet away from him… until suddenly springing out to attack us. He literally had us questioning whether he was real or not. Bravo! Additional faculty would have aided in more surprises, but hearing the saws, screams, and squealing swine built our anticipation to cautiously see what was waiting for us around each corner.
The Schoolhouse provided a more enveloping and eerie environment, while the Slaughteryard offered more direct and in-your-face encounters. There is a queue line between each haunt, so we look at each for having a finale in this category. For the school, you can choose 'bubbles or no bubbles.' One of us took each option. If you choose no bubbles, there is no finale to the school and for those that choose bubbles, there is an attack dog out there, so tread lightly! We felt that the finale to the Queen City Slaughter Yard was much more effective, but both ultimately still left something to be desired.
---
Entertainment & Value:

9.29
How Did We Get This Score?

On the night of our visit, standard class sessions were $25.00 per pupil. For those that like to opt for a shorter wait in line, a fast pass can be added for an additional $20.00 per ticket. If you're late to class and need immediate access, front of the line is an extra $30.00 per ticket. Ticket prices also include admission to Queen City Slaughter Yard on Fridays and Saturdays only. If you visit on a Thursday or Sunday, general admission is $20.00.
We were apparently some unruly students, as we were detained in detention for 16 minutes, and we spent an added 7 trying to flee the slaughterers in the stockades. This made for a combined total of 23 minutes and, for the GA price during our visit, put them at 0.92 minutes of entertainment received per dollar spent, which is just a smidge below the benchmark of 1.0 that we try to look for. However, your tour time will likely vary from ours and this is certainly no ordinary Schoolhouse'
Please keep in mind that Dent is a cash-only venue, but they do have several ATM machines on-site. They do have select swag, buttons, magnets, snacks, drinks, and pictures to purchase as well.
When it comes to the entertainment provided with our admission, there was a lot going on at Dent! As alluded to above, they have an entire fall festival going on, multiple screens to watch, and intensely interactive queue entertainers. Although our wait wasn't that long, we thoroughly enjoyed the Halloween-encompassed journey to the entrance. It's greatly appreciated that they have gone above and beyond to treat guests to so much Halloween spirit before they even enter the school!
Dent is, by far, one of the most detailed and realistic haunted houses in the area if not in the country. They also have custom creatures, scenes, animations, and a thrilling theme that submerges students right into their storyline. If you're looking for a quality haunt, be sure to add this one to your list so you too can 'relive the legend of The Dent School House!'
Be sure to visit Dent's website to take advantage of some of the additional events that take place there, including:
-Ghost Tours
-Lights On
-Behind The Scenes Tours (new this year)
-Lights Out November 5 & 6
-A Christmas Nightmare December 10th & 11th
-Group rate discounts for groups of 20 or more
---
How Did We Get These Scores

Promo Images:
Click to Enlarge
---
Guest ReviewsGuest Average: 7.98 out of 10
Paul Russell – 9.95/10 – October 2, 2021We drive 2 hours to go to this haunt. It is the best we have been to and we have been to some great …show more ones in Kentucky and surrounding states. Third year we have been to it and it has yet to disappoint.
Tamara – 6/10 – October 4, 2019They paid alot of attention to details. They needed more actors. We bought the VIP pass which was …show more definitely worth it if you want to go to more than one attraction per night. The chainsaw operators could use a few tips on how to run one. Better ventilation for where the chainsaws were. some of the propss you could see dust on them so it didn't look realistic
---
Past Awards
---
2022 Awards
Scariest Duo - The Cult Duo (Given by: Team Zombillies)
Best Merch (Given by: Team Zombillies)
Best Masks (Given by: Team Zombillies)
Highest Rated Immersion (Given by: Team Zombillies)
Highest Rated Special Effects (Given by: Team Zombillies)
Dr. McFree - Heidi Wagner (Given by: Team Zombillies)
---
2019 Awards
Best Chainsaw Maniacs (Given by: Team Zombillies)
Most Decorated House Queue (Given by: Team Zombillies)
Highest Rated Value (Given by: Team Zombillies)
Highest Rated Haunt (Given by: Team Zombillies)
Highest Rated Special Effects (Given by: Team Zombillies)
---
2018 Awards
Best Hiding Spots (Given by: Team Zombillies)
Best Queue Entertainment (Given by: Team Zombillies)
Highest Dead Body Count (Given by: Team Zombillies)
Most Decorated House Queue (Given by: Team Zombillies)
Most Hi-Tech Haunt (Given by: Team Zombillies)
Highest Rated Atmosphere (Given by: Team Zombillies)
Highest Rated Value (Given by: Team Zombillies)
Actor Shout Out - Possession Victim - Olivia Murray (Given by: Team Zombillies)
Actor Shout Out - Pumpkin Smasher - Maximus Christian Bryant (Given by: Team Zombillies)
---