The Devils Attic – Full Review
The Devils Attic is a Haunted Attraction located in Louisville, KY.
647 W Hill Street, Louisville, KY 40208View All Details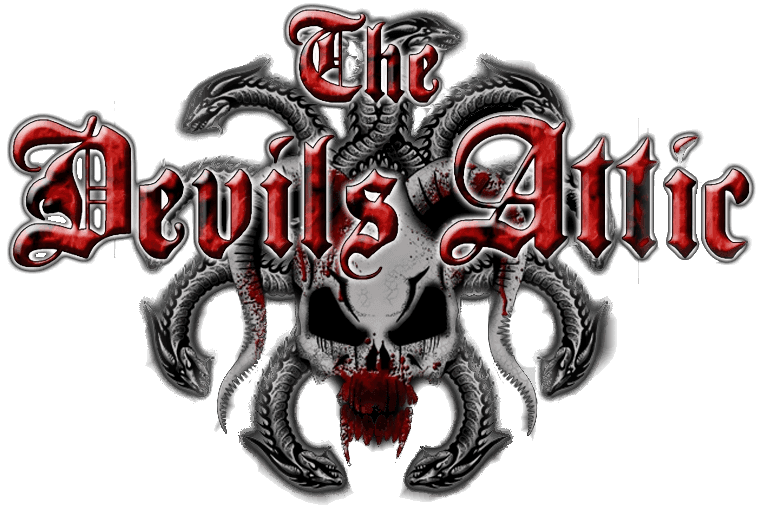 Features:

Free Parking, Food/Concessions, Gift Shop/Souvenirs, Special Events, You may be touched, Movie Characters, Covered Outdoor Waiting Line, All-Indoor Attraction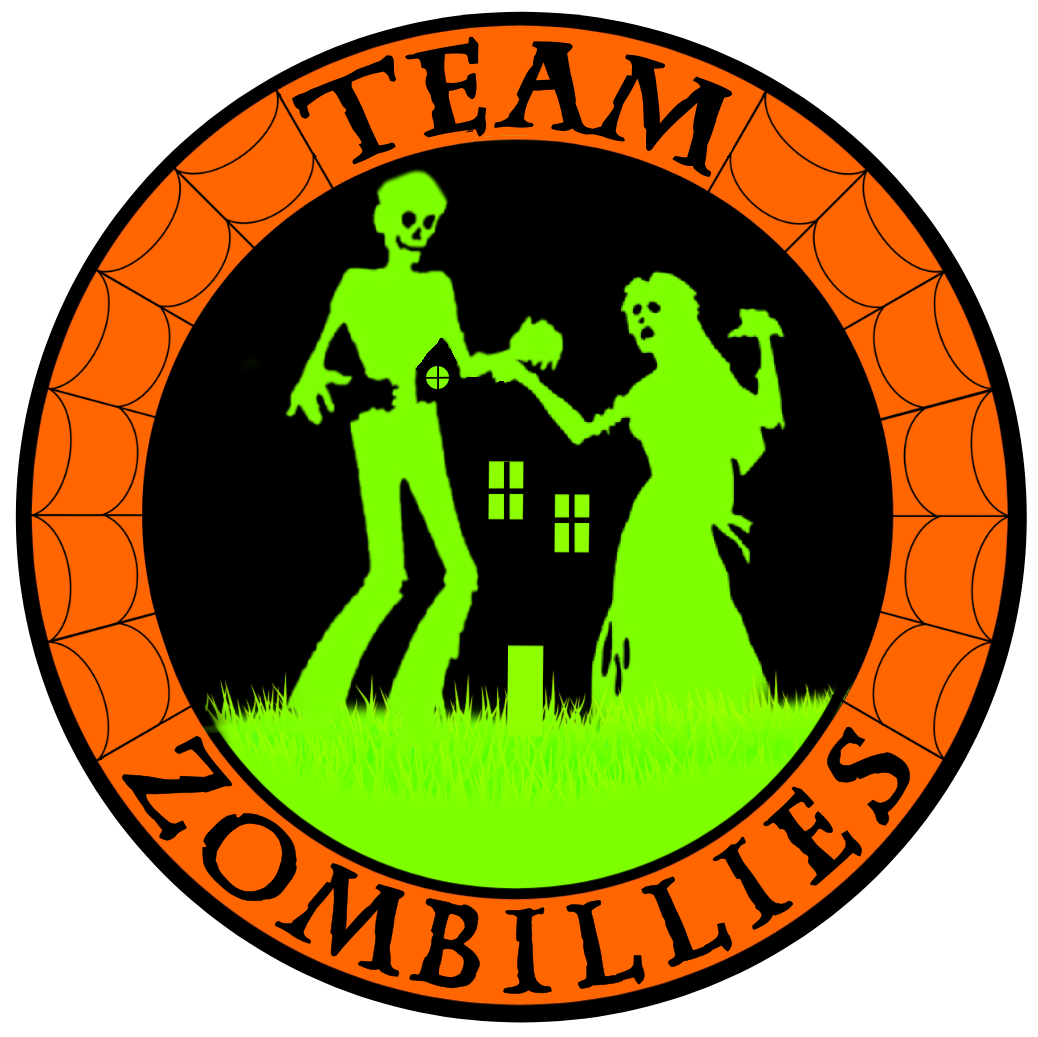 This attraction was reviewed on September 15, 2018 by Team Zombillies.
How Do We Get These Scores?

Final Score:

9.15
How Did We Get This Score?

Summary:
There's a place in Louisville, Kentucky that stores the most deviant souls to have ever walked the earth. That place is also called The Devil's Attic; a destination for those who like to take their love of horror to the limit.
The Devil's Attic (DA) consistently ranks among the top haunted houses in Louisville, and for good reason. Even though this one is largely based on popular horror movies, they are not your typical Freddys, Jasons, and Michaels. Think Saw, The Mummy, Hellraiser, The Exorcist and 13 Ghosts and you'll start to get the idea of why this haunt is so unique. But let's not explore all the details just yet…
For centuries, you thought they were myths. You thought they were legends, but they're not. They're here, they're savages, and the Devil himself can't wait to show them to you! Let's dig in… shall we?
---
Cast: 9.12
How Did We Get This Score?

This is pretty much the most violent cast you can find without going to an 'extreme' or 'touch' haunt. (By the way, if that's something you want, look for The DA's 'Chaos' events on their Facebook page. More on this in the Entertainment & Value category below.) These guys are aggressive to say the least, and there are very few dead spaces to catch your breath! They're in your face the whole way through and their actions make you feel like you've set foot in a VERY evil place.
Their scripts are on-point and each are appropriate for their characters. While you may not get much out of Pig Head, for instance, others – including the vampires, Pinhead, the Egyptian goddess and the Executioner – were very powerful with their vocals. One even called us 'filthy rat pellets' before chewing us out for interrupting his work. (How dare we stop him from cutting a victim in half, medieval style?!) At any point during the tour, you'll likely get some interaction with a select few of the actors. Aside from that, most of them stick to their scripts' but they do so almost flawlessly.
Most importantly, these actors go beyond using well-chosen words and crank their performances up to match. The Priest shook his crucifix at our faces violently enough to exorcise any demon out there, Bloody Mary waited to reveal herself 'til we called her name 3 times, and the Horseman came after our heads in the Sleepy Hollow scene' just to name a few. Everyone was very believable and stayed in character from start to finish.
---
Costuming: 9.83
How Did We Get This Score?

The DA has a track record for having some of the best-looking characters in the tri-state. They even won our 'Highest Rated Costuming' award last year. Most of the monsters are based on horror movie characters. That said, there's an unavoidable 'recipe' that has to be followed for these guys to be easily identified. But, that doesn't mean they got their outfits from the local Halloween store, either' not by any stretch of the imagination…
It's hard to find characters that look much more realistic and believable than these guys (and ghouls). Makeup (applied by Matt Goodlett – a talented local artist) is on the same caliber as the big-boy films. Every last detail is there' including colored contacts for their eyes. Some of the scenes here were pretty dark, though, making it harder for us to see the fine details while we were there. Regardless, the fact that the details are there ensures the characters will be scary-looking as Hell!
Even the masks here are worth a solid mention. Most of them are super-high-quality, full head pieces with realistic hair, skin and bones. Now, imagine them being 1/2-inch away from your face while they're yelling, snarling, or growling at you! The costumes themselves were crafted just for these characters, and the level of workmanship is impeccable. Some of the highlights include Dr. Frankenstein and his grotesque creation, the Egyptian goddess and Anubis, the priest, Orlock, the angry princess (or, rather, her seeming lack of costume) and' well, we better stop now before we list every one of them.
---
Customer Service: 9.8
How Did We Get This Score?

The DA's website makes it easy to find any travel info you need. Hours, dates, ticket prices, special events, etc. are all within 1 click of the home page.
With their building being in the midst of downtown Louisville, they don't have many signs that scream 'Here's the haunted house!' There is, however, a HUGE banner on the building and a custom sign above the front door. They add to this by lighting up the sides of the building so it's easier to spot in the dark. Lots of free, well-lit parking is available too, and there's a neighboring lot that's available to use as well. This year, they roped off areas close to the building to help keep things organized. This also helps keep customers safe as they run from the exit, which seemed to be working well while we were there.
You'll notice that the small set of stairs out front leads to the ticket booth. This is where you'll find some awesome staff members that are able to answer any questions about the haunt. There's also security – inside and out – as well as some roaming actors, should you need anything while you wait.
---
Atmosphere: 9.31
How Did We Get This Score?

The Devil's Attic provides a very inviting atmosphere for classic haunt goers. Setting eyes on the ominously-lit, multi-story, brick building and their custom hearse lets you know your night is about to get creepy in a hurry! Halloween-related rock music filled the air outside the haunt. Meanwhile, clips of black-and-white horror films were playing next to the the queue. Costumed actors mingle with the crowd to keep things interesting, which also gave us a small taste of what was waiting inside.
Later in the season, The DA adds an appearance by the Devil himself to the mix. If you get to see him, keep track of your group members… He's been known to have his minions snatch people right out of the audience! Finally, the last person you'll see before entering is Kayla. She's been The DA's 'gatekeeper' for years and always has a nice surprise for everyone before they go inside.
---
Special Effects:

9.01
How Did We Get This Score?

The scenes and effects are some of the best in Louisville. We can only think of one area here that isn't finely detailed and it's a blackout area. Even then, it still has poppers and dangling barbed wire, so don't get too comfortable in there. Aside from that, pretty much everything is covered with something that adds to the realism and suspension of disbelief… even in the transitions between scenes!
Much like the actors here, the SFX at The DA are multi-dimensional too. During your tour, you'll also have 'blood' splattering on you, a giant hellhound and swamp creatures coming after you, high-quality sounds, and realistic smells to keep even your nose terrified. This year, some new scenes were added just after the Devil's lair… one of which might have you convinced that you're soaked from the waist down… IF you get through! Other highlights include thick fog, a mix of large saw blades, a ghostly apparition, spiders of all shapes and sizes, spinning columns, real animal bones, the list goes on and on…
---
Theme:

9.71
How Did We Get This Score?

The Devil has harvested the most evil souls in history, and his top 'collection' is right here in his attic. How do we know? He told us so! Right after you start, you'll come face-to-face with him as he proclaims the legend behind The DA. After promising to "See you soon," he sends you away on your daunting journey (PS: he can be a bit snarky if you get him 'fired' up).
As it turns out, most of these monsters should be fairly familiar to you, as long as you've seen some horror movies. Villains from 'Saw,' '13 Ghosts,' 'Maniac,' 'Hellraiser,' and 'Texas Chainsaw Massacre' – among others – are here and they sure are mad! The combination of scenes and characters are fantastic this year.
---
Scare Factor:

8.53
How Did We Get This Score?

A variety of scare methods are used at The DA. The techniques that stood out to us the most were their effective distractions. Very rarely did we walk into a scene and see what was going to scare us right off the bat. In some areas, the different elements of the scenes are so close to you that it's easier to catch you off-guard. Just when you think someone's going to come after you… boom! Another would appear from the most least-expected hiding spot in the scene. Even when we had a good idea of where they would come from, their near-perfect timing kept us on edge and led to some jumps!
The Devil has some more surprises up his sleeve this year! He's hidden some common phobias within these walls. We also endured several cases of misdirection, so hold on to your group if you don't want to end up lost. There's lots of thick fog and Jigsaw's game can take a while to get through if you don't pick the right door!
---
Entertainment & Value:

8.56
How Did We Get This Score?

Meeting the Devil himself, and witnessing "the vengeance of the damned," will cost you $20.00 per person. For those busy nights where a longer wait in line isn't preferred, they offer speedpass tickets for $25.00. If you buy your tickets online, you can bypass the ticket booth and get right in line. The DA chewed us up for 14 minutes before it spit us out, putting their MPD (minutes of entertainment per dollar spent) at 0.7. This is below average considering most other haunts in the area.
While we were there, the queue actors were stalking and scaring visitors as they arrived. They were also keeping folks entertained by scaring and taking selfies with them. On the silver screen, horror movies were playing for those that want something to watch.
If you want a bite to eat before you visit Hell, concessions are available below the ticket booth. Photo booths can be found before and after the haunt. If you make it out alive, be sure to visit their ticket window and grab some DA merch.
Lastly, if you want to take your experience to the max, the DA's "CHAOS" event might be for you! During this tour, many different things can go on that you'll have to discover for yourself. But, we CAN tell you that it's "full contact." Prices for this event are $25 for general admission and $30 for speedpass.
If you're visiting the Louisville area during the Halloween season, be sure pay a visit to the Devil and his evil minions. We just have one question; do you have the guts to stand in front of the mirror and say, 'Bloody Mary' three times?
---
How Did We Get These Scores

Promo Images:
Click to Enlarge
---
Guest ReviewsGuest Average: 8.63 out of 10
Kendra Hawkins – 10/10 – October 6, 2018This was the best haunt iIhave ever been to. I keep saying I wish Icould find a to scare me and …show more iIfinally did from the actors in line to the ones inside they was all on point. There was a scare around every corner! I will definitely go back can't wait to experience the chaos haunt
Ron Gilbert – 10/10 – October 13, 2017This haunted attraction is by far the best attraction that I have ever been to. I recommend that …show more people witness this great haunt. Great actors, great makeup designs, and a fantastic creepy place to hang out at. Great haunt !!!
Paul – 9.5/10 – September 22, 2018The costumes were very nice and detailed. It was a fun and interactive haunt. You could tell the …show more actors were trying to give a great show.
---
Past Awards
---
2022 Awards
Scariest Actor - Exorcist Priest (Given by: Team Zombillies)
Highest Rated Cast (Given by: Team Zombillies)
Highest Rated Haunt in KY (Given by: The Scare Factor)
Bloody Mary - Andrea Moore (Given by: Team Zombillies)
The Texas Chainsaw Cast (Given by: Team Zombillies)
---
2020 Awards
Best Makeup (Given by: Team Zombillies)
Highest Rated Costuming (Given by: Team Zombillies)
Highest Rated Customer Service (Given by: Team Zombillies)
Highest Rated Theme (Given by: Team Zombillies)
---
2019 Awards
Scariest Duo - The Werewolf Guys (Given by: Team Zombillies)
Best Makeup (Given by: Team Zombillies)
Most Realistic Vampires (Given by: Team Zombillies)
Highest Rated Costuming (Given by: Team Zombillies)
---