The Devils Attic – Full Review
The Devils Attic is a Haunted Attraction located in Louisville, KY.
647 W Hill Street, Louisville, KY 40208View All Details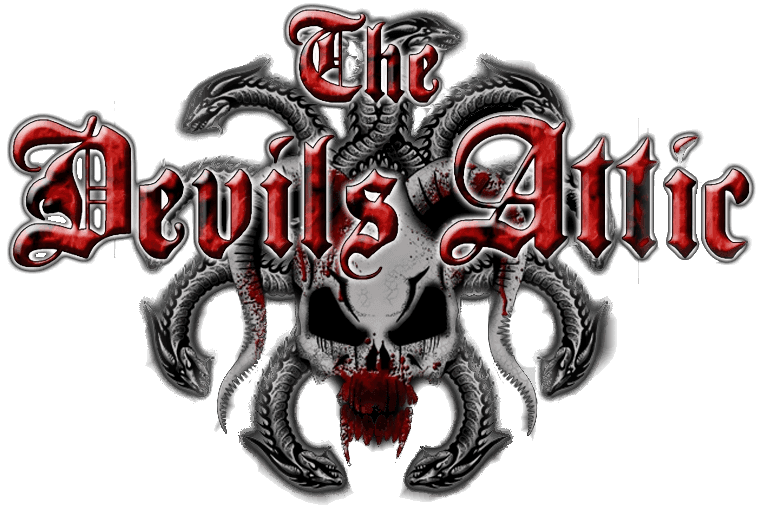 Features:

Free Parking, Food/Concessions, Gift Shop/Souvenirs, Special Events, You may be touched, Movie Characters, Covered Outdoor Waiting Line, All-Indoor Attraction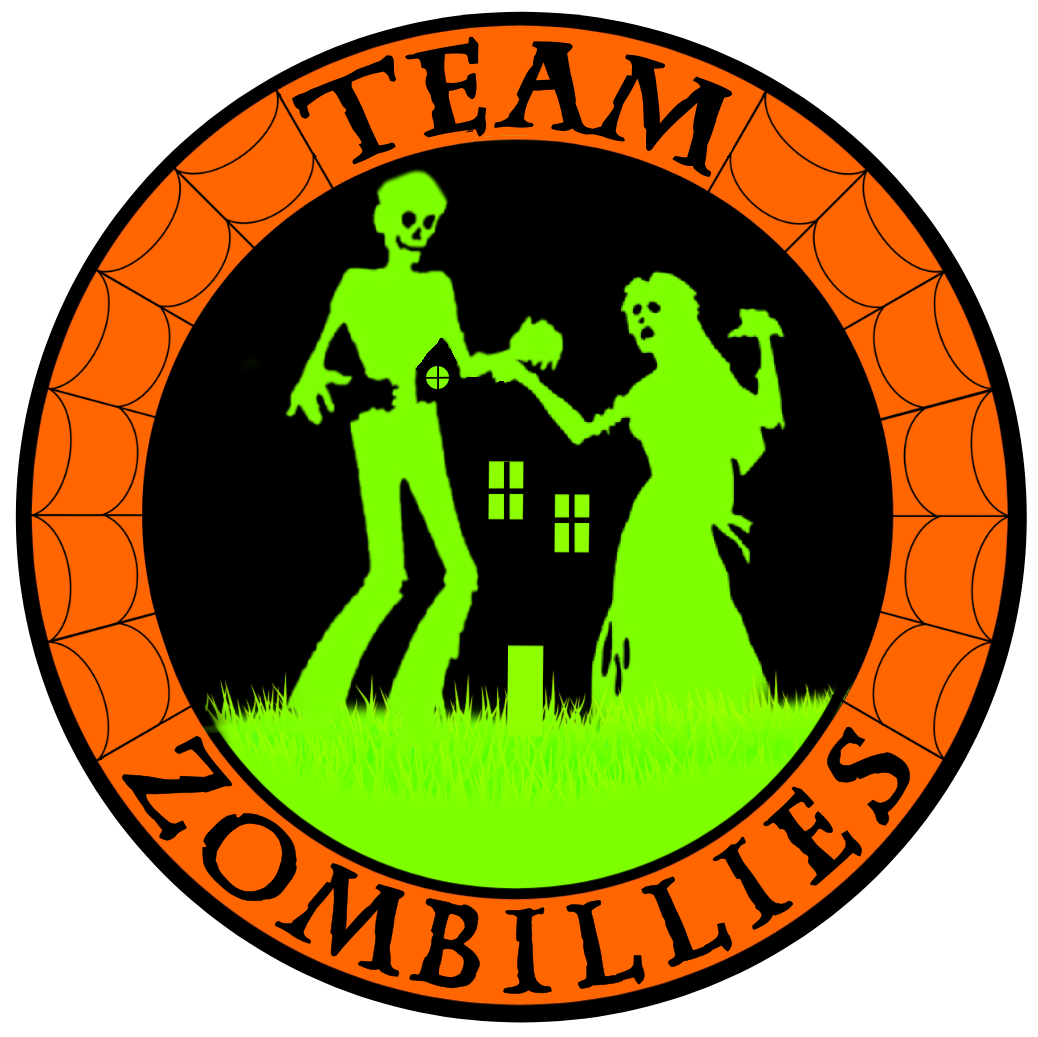 This attraction was reviewed on October 11, 2019 by Team Zombillies.
How Do We Get These Scores?

Final Score:

9.21
How Did We Get This Score?

Summary:
There's a place in Louisville, Kentucky that's said to contain the most evil and wicked souls in the Devil's entire collection' (We know; he told us so himself!). A place that emanates with the creepy sounds of screams, moans and growls in the middle of the night' (You know 'cuz they scare people and stuff).
The rumors are true, and that place is called The Devil's Attic!
DA is known by its fans for having movie-quality scenes (of horror movies, ironically) and a top-notch cast of creatures that'll tickle the fear bones of even the most avid haunt enthusiasts. 2019 continues that trend and raises the ante with some brand-new monsters and designs for you to get scared by.
But beware; you might be turned to stone if you're not careful, and the intensity only increases the further you dive into… The Devil's Attic!
---
Cast: 9.3
How Did We Get This Score?

We're not sure what they feed these monsters, or rather, how long they've gone without eating, but they were definitely feisty on the night of our visit! This was by far one of the most energetic crews we've seen this season. It's easy for us to tell when the actors are excited about their roles and they take the time to learn not only WHAT to say to us, but HOW to say it as well. Those with speaking roles delivered their dialogue very well, with some adding a growling / roaring tone to emphasize their intensity.
The Devil – being our first encounter of the tour – set the bar high for the rest of the cast. Since we're regular visitors to DA, he immediately recognized us and started with some witty in-character banter before giving us his scripted introduction. We felt this was a great way to kick off the show on a more personalized note while still properly introducing the haunt's Theme.
After a brief encounter with a swamp creature, Monsieur Minion stopped us in his hallway that – in year's past – he would only give a few 'pop scares' in. This change not only allowed him to get us psyched out about the chaos to come in the next scene, but it also helped us spend an extra moment or two in the haunt (always a plus). Our award-winning vampiress duo from last year have returned and they're still thirsty for blood! Of course, who couldn't blame them after 45,000,000 years of starvation?
The werewolf scene was considerably more extreme this year. The caged carnivore made it abundantly clear that he was quite' 'agitated'… and his already-turned counterpart came into the scene for a great, immersive, multi-directional attack. Good luck getting away from these guys!
The Devil's Attic's normal show is a 'no-touch' event, meaning that the monsters are instructed not to touch you. However, with as close as they get to you, there's a chance you may get lightly bumped or brushed during your encounters with them. This highly-trained crew pushes this boundary to the very limit, which made for some very interactive experiences… despite their no-touch rule. Many would swing their weapons toward us, follow us (for as far as their scenes would allow), and keep up their scenes' energy levels from start to finish.
Too often, we find haunts with actors that stop acting after their initial scare attempts, but that doesn't happen here. The Egyptian goddess, for example, seemed to freeze solid after summoning her otherworldly entity; she maintained this position until we were out of her scene and completely out of sight. Bravo! Ghosty was another stand-out that stood perfectly still as we passed by – making us think he might be a prop – before suddenly springing to life and slamming into the walls around us. It's a good thing he's a ghost; we'd be dead if we tried to do that all night!
While most of these beings have scripted and/or highly-coordinated dialogue, most would also craft their communications if the group returned fire by replying to their demented demands. Some were better at this than others (we presumed these were the more seasoned, veteran actors), but it didn't detract much when they didn't.
---
Costuming: 9.84
How Did We Get This Score?

The DA's costuming was absolutely on point! From high-quality masks, a few appalling prosthetics and well-detailed makeup to the articles of clothing, colored contacts and other accessories used to create these conniving characters, we struggled to find things to pick on during our walkthrough this year.
In all reality, our biggest gripe would be that a few of the fiends were outfitted with costumes that are only intended to be viewed from the front. Anubis was the most obvious example of this; when he targeted the person in the front of our group and followed them for a short time, the others could see that a person in a black suit was wearing this elaborate facade. The desired effect was achieved up until this point, however, so this one instance certainly didn't ruin our impression of the entire show's overall costuming quality.
As stated, most of these characters are outfitted from head to toe very well. These monsters look very much 'at home' and serve as outstanding additions to the movie-quality scenes around them. Dr. Frankenstein, the wolf men, Medusa and the Egyptian goddess are noticeable stand-outs from last season, while the Devil, Anubis, the Hellraiser trio, Pighead and the Texas Chainsaw Massacre miscreants continue to carry the 'quality' torch throughout the rest of the attraction.
---
Customer Service: 9.75
How Did We Get This Score?

Our trusty GPS took us right to the Devil's Attic. A large, red illuminated banner on the side of the building, the tents over the waiting line, and the haunt's hearse were fairly easy to see from the road so we knew this was the spot. Their parking lot is free and a bit dimly lit, but it was easy enough to get parked after looking around for a spot for a quick moment – even in the rain. For those that haven't been here before, DA does share a parking lot with a neighboring business, which provides some additional spots on busier night.
The ticket booth is covered within the side of the building that faces the parking lot and up a set of steps. Inside, we found friendly staff that were happy to answer any questions we had. Again, it was raining on the night of our visit, so they had multiple pop-up tents providing coverage for the queue line. They also had a small food stand that offered hot dogs, slim jims, and other snacks. On nights where it's not raining, they have a picture booth set up so you can purchase a souvenir group photo. While in the ticket booth, don't forget to check out their available merchandise as well!
Navigating the premises was easy and there was always a staff member nearby should someone need assistance. They have a fence at the end of the building that helps keep escapees from running directly into the parking lot. This also provides a visual barrier; we could hear people screaming, but we couldn't see why. Once inside, the door keeper warned us of the only slight step that we saw in the building, although we did manage to find a small chunk-hole in the concrete floor of one of the hallways. Aside from that, getting through the DA was nearly effortless (besides dodging the monsters inside).
---
Atmosphere: 8.84
How Did We Get This Score?

The Devil's Attic was cleverly disguised in a multi-story, brick building that featured multiple signs on the side and a decked out DA hearse parked next to it. The building itself is a sight to behold as it's old and has the appearance of actually being haunted. When this is paired with the Halloween-style tunes playing outside and horror movies projected on a large screen in the queue area, it provides for quite a spooky atmosphere. Aside from that, we could hear the rev of a chainsaw every now and then as well as the screams of fleeing customers.
Typically, the haunt has multiple roaming queue entertainers to help further prepare customers for entering but they were absent in this area on the night of our visit. However, the rules and intro to the haunt provided a surprise and we couldn't wait to get inside after we were maliciously welcomed to the attic.
---
Special Effects:

9.09
How Did We Get This Score?

Fog and lasers and smells, oh my! The collaboration of different effects within the attic created an immersive environment and, when paired with their cast, the haunt really came to life! At times, we were so mesmerized by the creatures that it was hard to take our eyes off of them to take in everything around us. But when we did, many things popped out at us from their deliciously-detailed sets.
The effects included a mixture of animated items that have been purchased, static decorations, and items that appeared to be more custom built. A body-chopping pendulum, a fresh blood bath, a cage surprise, and a room full of eerie mannequins are just a few things you won't see in many other haunts in the area. They also had a large collection of real animal bones, a slamming basement door, slithering snakes, a ghostly apparition, and a lot of human bodies and body parts strung up all over the place! We feel sorry for their recent victims as it appeared they had endured a lot of pain and toruture!
A lot of sounds were heard as we made our way through. Although some of them were real, they all sounded pretty realistic. We were surrounded by crickets, thunder, real chains were clanging, water was running, and a Jigsaw recording played in the central area of their clever maze entrapment. At one point, we used our own voices to trigger the after-effect of Bloody Mary's mirror!
Keep an eye out for Devil's hellish pets too; one of them is literally large enough to eat you!
---
Theme:

9.7
How Did We Get This Score?

Luckily, at The Devil's Attic, the first character we came across was The Devil who deviously described the collection in his attic. 'Since the dawn of time, he has been collecting evil souls' souls that have brought terror to us all. He keeps them locked away in his attic, where they have been waiting for centuries. Waiting to unleash their hellish fury on [our] heads' They most certainly did!
When you enter his domain, be prepared to witness the most wicked and vile creations in this brick building of brutality. Most of these monsters were pulled directly out of horror films too, so you'll have a general idea of just how torturous they can be at first glance!
From Ash vs. Evil Dead and Hellraiser to Texas Chainsaw and more, some of the most demented and twisted murderers have been rounded up to wreak havoc on the souls of those brave enough to enter. This theme was followed very well throughout the attraction, and they even added some more uncommon horrors including Maniac, Bloody Mary, Medusa, and an Egyptian encounter!
---
Scare Factor:

8.93
How Did We Get This Score?

Aside from the intimidating and blood-thirsty (and head hungry?) creatures that did everything they could to breach our personal space, a variety of scares were served up to our group, hot and ready.
DA has always always been a haunt to provide effective distractions and this year was no different. Even the most 'hardcore' haunt goers out there will have a hard time picking these off! They kept the intensity level up most of the way through; we were getting nailed from the left, and then from the right, and then something would come charging at us from the front and occasionally from behind. Suffice to say, they did a tremendous job of directing scares towards everyone in the group instead of just targeting one spot.
The Devil and his minions also battered us with scares by using a camouflaged drop panel, loud noises, dark areas, good hiding spots, threatening banter, misdirection, entrapment, and some other common phobias… including the 8-legged type!
On several occasions, this clever crew even pointed out the scares to us! Yea, they'll lead you right to your demise and laugh while doing so! When you're fleeing the exit – if you make it that far – be sure to get a good look at what's chasing you. My, oh my, what a big 'bar' they had!
---
Entertainment & Value:

8.61
How Did We Get This Score?

From the moment we entered The Devil's Attic until we escaped its 'Hellish fury', we had been tortured for a solid 14 minutes. With a general admission price of $22.00 this season, that brings their MPD (minutes of entertainment/dollar spent) to 0.64, which is quite a bit below the average of 1.0 that we see most often. However, our visit did feel longer than that and each group's tour time will likely vary.
They do offer Speedpasses for $28 that can come in handy on busier nights, which will allow you to skip the general admission line. Now, we didn't say 'handsy' we said 'handy'. However, if you ARE looking for something more 'handsy,' then the Attic has something special for you. They've brought their CHAOS night back this year! For those that don't know, this special event is a full-contact haunt experience. For 2019, the event will take place ONE NIGHT ONLY on October 27th. Attendees must be 18+ to enter, a waiver is required for entry, and they do touch you – sometimes with some intensity – so be prepared to get grabbed, bitten, licked, and otherwise manipulated! This event comes with a $5.00 upcharge, while their normal tour can also be experienced that night.
We also noticed a coupon on their website for those that like to save a little here and there by signing up for things.
On the night of our visit, we didn't get to see any of the queue entertainers because of the rain, but there was an obvious 'home' for one near the queue line. Regardless, they still had Halloween-y tunes and plenty to watch on their projector screen to help pass the wait in line. They also had multiple props outside to take pictures and selfies with.
The Devil's Attic's cast, makeup and special effects crew downright nailed it on the night of our visit! If you're looking for a haunted house where the creatures look extremely realistic and love to prey on your personal space bubble, all while adding in other frights, then we highly recommend that you pay the Devil a visit.
To quote him directly, 'It's good shit!'
---
How Did We Get These Scores

Promo Images:
Click to Enlarge
---
Guest ReviewsGuest Average: 8.63 out of 10
Kendra Hawkins – 10/10 – October 6, 2018This was the best haunt iIhave ever been to. I keep saying I wish Icould find a to scare me and …show more iIfinally did from the actors in line to the ones inside they was all on point. There was a scare around every corner! I will definitely go back can't wait to experience the chaos haunt
Ron Gilbert – 10/10 – October 13, 2017This haunted attraction is by far the best attraction that I have ever been to. I recommend that …show more people witness this great haunt. Great actors, great makeup designs, and a fantastic creepy place to hang out at. Great haunt !!!
Paul – 9.5/10 – September 22, 2018The costumes were very nice and detailed. It was a fun and interactive haunt. You could tell the …show more actors were trying to give a great show.
---
Past Awards
---
2022 Awards
Scariest Actor - Exorcist Priest (Given by: Team Zombillies)
Highest Rated Cast (Given by: Team Zombillies)
Highest Rated Haunt in KY (Given by: The Scare Factor)
Bloody Mary - Andrea Moore (Given by: Team Zombillies)
The Texas Chainsaw Cast (Given by: Team Zombillies)
---
2020 Awards
Best Makeup (Given by: Team Zombillies)
Highest Rated Costuming (Given by: Team Zombillies)
Highest Rated Customer Service (Given by: Team Zombillies)
Highest Rated Theme (Given by: Team Zombillies)
---
2019 Awards
Scariest Duo - The Werewolf Guys (Given by: Team Zombillies)
Best Makeup (Given by: Team Zombillies)
Most Realistic Vampires (Given by: Team Zombillies)
Highest Rated Costuming (Given by: Team Zombillies)
---