The Devils Attic – Full Review
The Devils Attic is a Haunted Attraction located in Louisville, KY.
647 W Hill Street, Louisville, KY 40208View All Details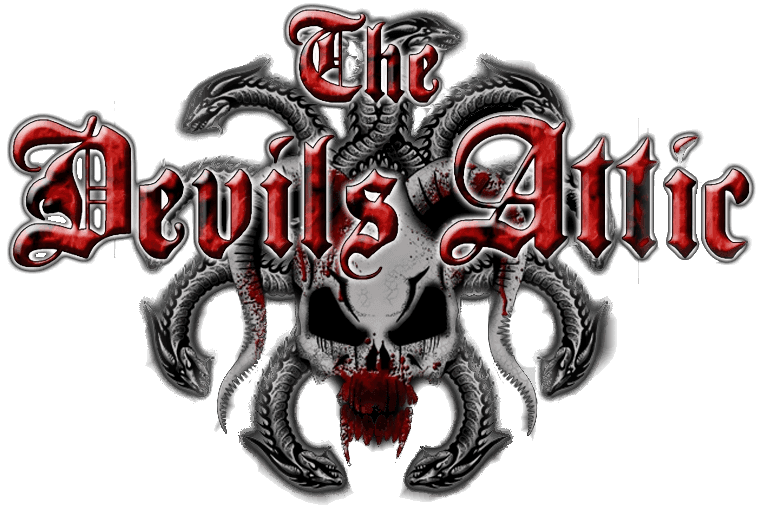 Features:

Free Parking, Food/Concessions, Gift Shop/Souvenirs, Special Events, You may be touched, Movie Characters, Covered Outdoor Waiting Line, All-Indoor Attraction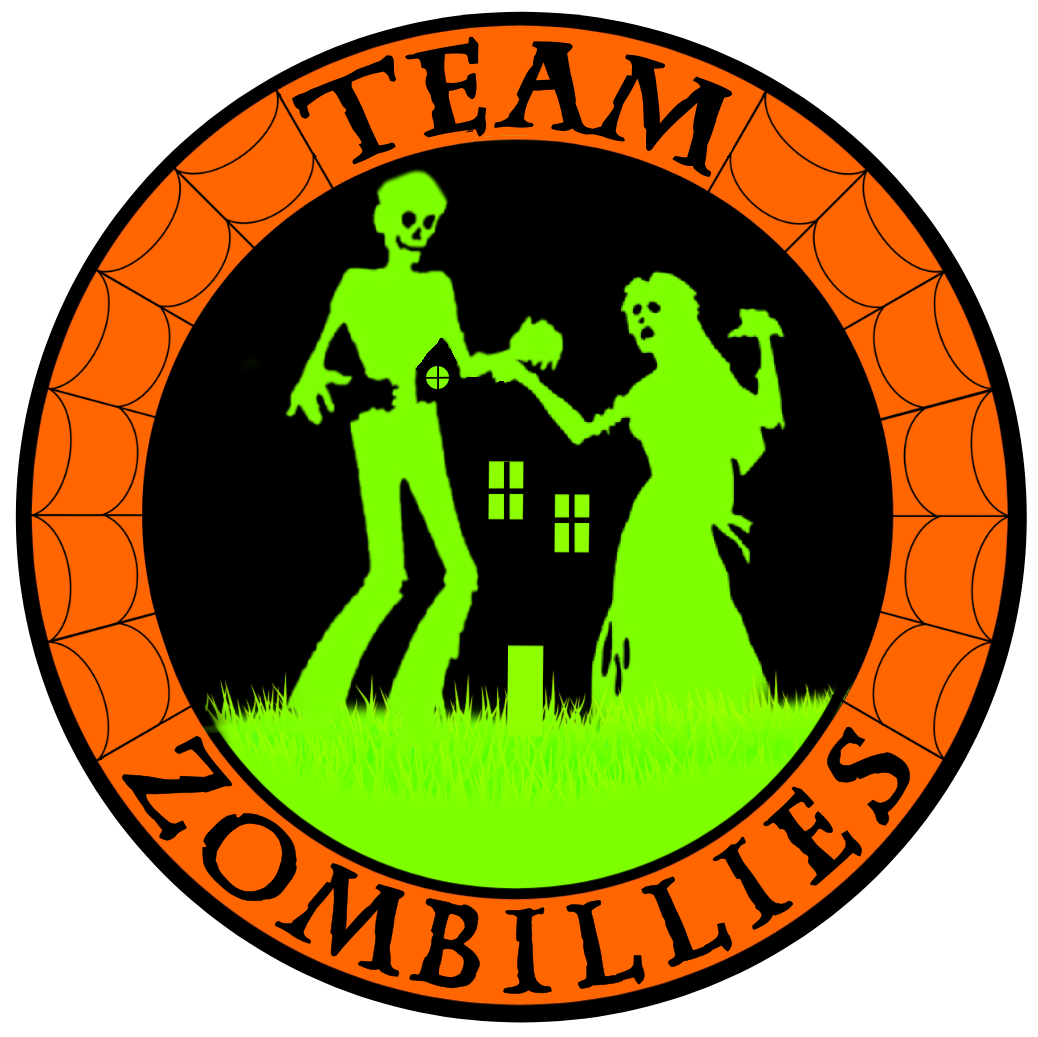 This attraction was reviewed on September 18, 2020 by Team Zombillies.
How Do We Get These Scores?

Final Score:

9.03
How Did We Get This Score?

Summary:
Fun fact: Did you know that the Devil has been collecting the evilest souls in existence? Ok, we'll give you that one. But, did you also know that his collection is on display, and their hellish fury is being unleashed on Louisville, Kentucky?
Well, unless you've been living under a rock for the past 10 years, you probably knew that one too.
The Devil's Attic has become a staple in the Kentuckiana haunted house scene. Featuring a mix of classic but not-so-common movie scenes and other legends and folklore from around the world, there's a little something for everyone here' unless you're faint of heart. Even with COVID-19 policies in place, these monsters are chomping at the bit to scare the daylights out of you!
Are you brave enough to enter The Devil's Attic?
---
Cast: 9.08
How Did We Get This Score?

The cast at The Devil's Attic – like most haunts – had a challenging task to overcome this year' Figure out how to scare and interact with people while respecting social distancing AND do so without sounding like they've got their face in a pillow. We can now say that we were pleasantly surprised at how little the extra masks affected the performances! With the exception of a few muffles and a little extra distance between us and them, we could tell that the DA crew was still running full steam ahead.
A couple of scenes seemed to be shy or devoid of actors, but these were the exceptions and not the rule. Other scenes had upwards of 2 – 3 actors each, which really helped keep the intensity and chaos flowing. We'll put it this way' when Ash comes hobbling out, calling us, 'Bastards,' and swinging his chainsaw around, demanding we give him his hand back, all while a possessed girl demonically chants, 'Join us!'… we could tell they weren't slowing down any. Dude, we don't have your hand' but those hillbillies at the end might!? They had at least a few body parts cooking on the grill' pretty sure one of 'em was a hand.
Because the actors stayed a bit further away from us this year, we could tell that an emphasis on dialogue was implemented during the actors' training. We noted several actors saying and doing things with their scenes that made us feel more like we were part of the show' and also made us want to get the Hell outta there ASAP (in a good way, of course)! We thought this was a great pivot from the in-your-face tactics that we've come to expect here.
Some of the movies and monsters you can expect to cross paths with include vampires, Dr. Frankenstein, demonic minions, 'The Exorcist,' 'Ash v. Evil Dead,' 'Saw,' 'Texas Chainsaw Massacre,' Medusa, and a new one this year that caused the owner to coin the phrase 'Shittypede.' You can take it from there…
---
Costuming: 9.64
How Did We Get This Score?

The Devil's Attic has a great track record for using quality costumes and masks, with the latter being a great asset for this year. All of the actors utilized cloth masks or gaiters this year, and even the 'normal' silicone masks had an extra one underneath to protect customers from mouth and nose openings.
Tying these extra pieces in with the rest of the costumes was nearly seamless – none of them particularly stood out as being unnatural or overly out-of-place. We mean, is it weird that Reagan (who normally wants to vomit demon juices on you) is wearing a mask now? Maybe' but each was airbrushed and customized to each character. Most importantly, they were actually wearing them. Kudos to the makeup team for the detail on the gaiter worn by the slithering snake, and the outstanding makeup on the character's still exposed skin! It was just a bit harder for us to see all the details this season, as we weren't able to get as close to them as previous seasons to admire the more intricate details in the makeup.
Actual costumes continue to be high-quality pieces that help complete the actors and the scenes they're in. Bloody Mary was aptly bloodied, the Devil was gloriously outfitted with his armored suit, Ash was outfitted with the aforementioned saw hand, and Leatherface was as skin-faced as ever – complete with what appears to be a 6 foot chainsaw! If you're looking for movie-quality-looking characters, The Devil's Attic won't let you down.
Not only do these costumes match the scenes, oftentimes the male characters wearing them are of a perfect stature, adding intensity to these characters. In their new scene this year, there is a rather large, intimidating fellow in there. We weren't sure whether we needed to run from what he was malpracticing on in there or actually from him, himself!
---
Customer Service: 9.83
How Did We Get This Score?

Despite being one of the most brightly-lit buildings on the block, this was the second year in a row that we almost drove past the place. We've been going here for what, 9-10 years now? You'd think we'd have it figured out by now' but our trusty GPS app didn't let us down, and exclaimed 'You've arrived' a split second before we sped past the entrance to the parking lot. Speaking of which, parking is self-serve, partially paved / gravel, and brightly lit for ease of navigating to the building.
We could tell as soon as we left the car that COVID policies were in full effect this year. The queue line has been extended to the full length of the building to allow for line distancing, and plenty of friendly and helpful staff are on tap enforcing this… as well as mask-wearing. Ropes ensured that too many people weren't in the ticket booth at once, and sanitizer stations were found there as well. All actors and staff were wearing masks and/or gaiters as well. They weren't serving any food this season, however, you can still get your spooky photos taken!
All flooring, stairs, and railing were sturdy, smooth, well-lit, and flat, and all pertinent info could be found on either the haunt's website or Facebook page.
Before leaving, check out your picture and the merch trailer near the exit of the haunt, they had some awesome stuff!
---
Atmosphere: 8.3
How Did We Get This Score?

Upon first acquaintance, The Attic may look like an old run-down brick industrial building to most people' Okay, who are we kidding? It is; but what better place to disguise the place that houses the evilest souls the world has ever known, right? I mean, if everybody knew what was inside, mass hysteria would erupt, people would stay home and lock their doors and stock up on toilet paper and'
Wait' okay' maybe the word is out now.
However, for those brave enough to venture out and behold this collection of wickedness, spooky-themed music, red building lights, the haunt's namesake hearse, and a projector screen with creepy videos help bring the haunted atmosphere to fruition.
---
Special Effects:

9
How Did We Get This Score?

Special effects and scene decor have basically always been one of The Devil's Attic's strong suits. With the exception of a scene or two that felt a little "boxy" or less-elaborately layered, most of the sets are highly realistic. This level of realism helps turn your brain against you because, in most cases, you'll know what (or who) is coming after you well before you actually see them.
Since the DA houses uncommon villains, it makes sense that a lot of the props we saw were also custom items that you won't find – at least in this combination – at many other haunts. Some of the more-unique effects we crossed paths with included an Egyptian tomb, an "e-long-gaited" lab experiment, a room of "maniacal" mannequins, and a particularly slithery celestial being (say THAT five times fast)! Other more common contraptions like spiders, scents, scenic lighting, and thick fog were beheld by our group as well, and each helped suspend our disbelief of being in a fiction-based attraction.
---
Theme:

9.58
How Did We Get This Score?

The Devil's Attic's full theme description can be found on their website, and it's also told to every group soon after entering the attraction. We feel this helps set the tone for the tour very well, and it always seems to weave an extra layer of creepiness into the show!
As alluded to throughout this review, the Devil himself has been gathering the most wicked souls to have ever walked the earth (…which is kind of his job, right?). Like most connoisseurs of the macabre, he has reserved a special place for the most heinous, the most vile, and the most evil of his collection' and that place is his Attic! And being that the Devil is said to reside beneath the earth's surface, it only makes sense that a building such as this could be considered an "attic" above his domain.
While we give mad props for putting a unique spin on these types of monsters, the unavoidable fact that most already existed in some form of legend or pop culture, etc. means there's still some room for improvement in the originality department. However, they have chosen many familiar faces that we don't see in Kentuckiana very often, if ever. Especially they're new scene that's more on the 'most vile' spectrum.
---
Scare Factor:

8.69
How Did We Get This Score?

What's at least one thing a haunted house needs to serve fright during a social-distancing pandemic? Distractions! The Devil and his minions were dishin' em out aplenty, too! Aside from these deceiving devices that kept our group's screamer in check all the way through, we'd have to say some unique hiding spots were the second runners up for delivering the most startles. Oh, that's just a wall, don't worry about it' Not!
As mentioned above in Costuming, the Devil has plucked some rather large fellows to help him release his Hellish fury on us all. Not only were some of them large enough to pop our heads off with a small flick, but they were all out to kill or torture, or literally destroy us however they could. He also picked some hideous-looking ones, and they have the tendency to make us humans feel uncomfortable when we're near them. Apart from those, there were a few that didn't actually try to kill us and instead just scared the crap out of us – thank you, Minion, for not trying to behead us, turn us to stone, etc.
What other types of scares await you in Hell? Well, the ones that are good at targeting everyone in the group along with some common fears and phobias. Things that go bump in the night, 8-legged critters, squirming snakes, and dark areas are sure to deliver some yelps.
---
Entertainment & Value:

8.49
How Did We Get This Score?

General admission prices to visit The Devil's Attic remained at $22.00 this season. Speedpasses are $28.00 and tickets can be purchased on-site or online. If you pre-purchase your tickets online, you get to bypass the ticket line at the haunt! They also have group rates available for groups with 8 or more.
From the time the Attic's decrepit front door opened until we came barrelling out the exit, we timed the haunt at 11 minutes long. This is a bit shorter than what we experienced last year. Before entering, the owner informed us that they were working on scaring groups from different angles to minimize interaction, so this may have caused us to walk through the scenes a bit faster than normal. Still, while we were inside – we couldn't tell. At their GA ticket price, this brings their MPD (minutes per dollar) to 0.41 which is quite a bit below the average of 1.5 that we've seen most often. We did notice a $2.00 off coupon on their site for those who want to sign up for free stuff, however, and the quality of this show certainly helps offset the lower MPD rating.
So the question always comes up, should you visit this haunted attraction that we've been writing about for several hours now? Why yes… yes, you should! Although we are in the midst of a pandemic, The Attic helped us take our minds away from that reality. Although the characters were all practicing social distancing and improvisations were made, it was clear we were in a haunted house staffed with those that share the same love for the season. They were energetic, they looked amazing, and we had a blast! We actually felt more safe visiting this haunt than our local Wal-Mart, so mask up and get on out to The Devil's Attic!
Will you join the evil that lurks within?
---
How Did We Get These Scores

Promo Images:
Click to Enlarge
---
Guest ReviewsGuest Average: 8.63 out of 10
Kendra Hawkins – 10/10 – October 6, 2018This was the best haunt iIhave ever been to. I keep saying I wish Icould find a to scare me and …show more iIfinally did from the actors in line to the ones inside they was all on point. There was a scare around every corner! I will definitely go back can't wait to experience the chaos haunt
Ron Gilbert – 10/10 – October 13, 2017This haunted attraction is by far the best attraction that I have ever been to. I recommend that …show more people witness this great haunt. Great actors, great makeup designs, and a fantastic creepy place to hang out at. Great haunt !!!
Paul – 9.5/10 – September 22, 2018The costumes were very nice and detailed. It was a fun and interactive haunt. You could tell the …show more actors were trying to give a great show.
---
Past Awards
---
2022 Awards
Scariest Actor - Exorcist Priest (Given by: Team Zombillies)
Highest Rated Cast (Given by: Team Zombillies)
Highest Rated Haunt in KY (Given by: The Scare Factor)
Bloody Mary - Andrea Moore (Given by: Team Zombillies)
The Texas Chainsaw Cast (Given by: Team Zombillies)
---
2020 Awards
Best Makeup (Given by: Team Zombillies)
Highest Rated Costuming (Given by: Team Zombillies)
Highest Rated Customer Service (Given by: Team Zombillies)
Highest Rated Theme (Given by: Team Zombillies)
---
2019 Awards
Scariest Duo - The Werewolf Guys (Given by: Team Zombillies)
Best Makeup (Given by: Team Zombillies)
Most Realistic Vampires (Given by: Team Zombillies)
Highest Rated Costuming (Given by: Team Zombillies)
---