The Devils Attic – Full Review
The Devils Attic is a Haunted Attraction located in Louisville, KY.
647 W Hill Street, Louisville, KY 40208View All Details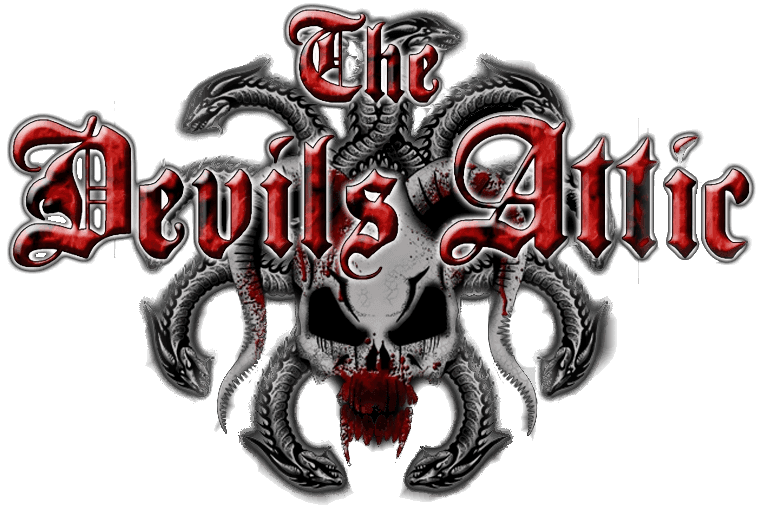 Features:

Free Parking, Food/Concessions, Gift Shop/Souvenirs, Special Events, You may be touched, Movie Characters, Covered Outdoor Waiting Line, All-Indoor Attraction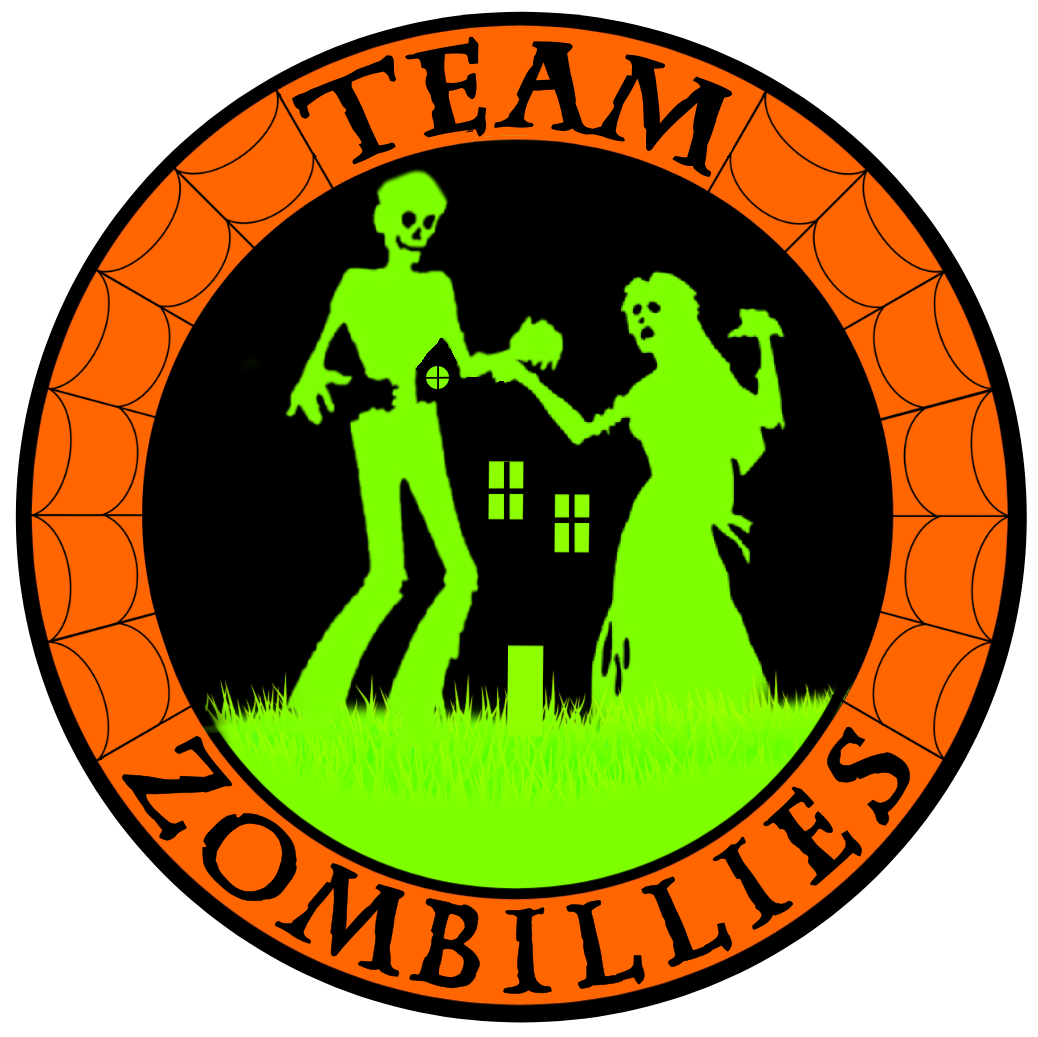 This attraction was reviewed on September 17, 2021 by Team Zombillies.
How Do We Get These Scores?

Final Score:

9.12
How Did We Get This Score?

Summary:
Ever wondered what's inside The Devil's Attic? Think if you will, of some of the vilest beings you've ever heard of in legends, tales, and on the big screen. You know, your Hellraiser, Leatherface, Bloody Mary, demons, and monsters' just to name a few. Above Earth's surface, in a spooky brick building in downtown Louisville awaits a hellish fury that's waiting to be released!
The Devil himself has carefully harvested these evil souls – one by one – and stowed them away in a collection within his attic. You can run, but you surely can't hide as these restless and volatile fiends are out for blood… and lots of it!
Now in their 12th season, DA has unveiled some new dementors, decor, and twists to give even returning visitors a freshly terrifying experience!
---
Cast: 9.19
How Did We Get This Score?

With each passing year that we visit The Devils Attic, we've always been able to count on this collection of creeps giving us a helluva show, and this year was no different! From Minion's maniacal laughter and Pighead's intimidating staredowns to the vampirette's unyielding thirst for blood, Ash's incessant search for his missing member (sorry man, we still don't have your hand), a powerful priest performance, and the newest addition to the TCM finale, 'Franklin,' screaming his loony lungs out, it was quite easy for us to see why the Devil had chosen each of these characters to be specimens in his most-unholy collection of evil souls.
This year's iteration of the Devil's introductory spiel was the most dramatic (albeit shortened) we've seen in several years! His tone was much more aggressive, and the delivery felt much less 'scripted' than in past seasons. Bravo! The turning werewolf was also exceptionally believable, and his display of inhuman-like strength had us wondering how much longer his cage was going to hold.
However, we must say that the most memorable vocals during our tour have to go to the inquisitioner. His deep, throaty growl is still sending shivers down our spines! Although, the slithering serpent in Medusa's room and the priest in the Exorcist room were quite believable and intimidating as well.
Most of the interaction that we witnessed with these actors was of the 'physical' variety. Most were very good about weaving in and around, and in front of and behind our group, and bludgeoning their victims [characters]. This kept us looking over our shoulders and wondering where the next scares were going to come from. A select few, however, went beyond their scripted dialogues and interacted with us verbally as well! Chop Top (who offered us a piece of peeling skin off his head), Pinhead, one of the Maniac victims, and Doctors Heiter and Frankenstein were stand-outs in this realm. Dr. Heiter was a bit more difficult to understand, but we'll attribute that to his maddened demeanor and German genealogy.
We could keep going on and on and on about these monsters, but you'll have to see them for yourself this year if you want to know just how evil they really are!
---
Costuming: 9.63
How Did We Get This Score?

We've always been impressed with how realistic some of the DA's costumes can be. Not all of them are the most layered or elaborate that we've ever seen, but they're generally always accurate to the characters that are wearing them. That, in and of itself, makes them highly realistic and believable.
For example, the vampirettes, upon first glance, appeared to just be wearing plain white hooded gowns. But further examination revealed higher-quality slightly translucent materials, similar to what a divine-like creature might don, along with colored contact lenses and, of course, those sharp fangs that you should probably avoid getting bit by! A similar-looking ghostly apparition was sporting shredded-up material, which gave the impression of that classic ghoul with aged and deteriorated fabric floating in the air. By contrast, some of the characters had multi-layered outfits – some consisting of leather and armor-like features, and large weapons that we didn't want to meet the working end of!
From talking with the haunt's management, we learned that they have a new head makeup artist for this season! However, the quality of the makeup is still very similar to what we've all come to expect from The Devils Attic' which is a very good thing! Medusa's headdress and full-snake-like body, Chop Top's metal plate, and some extra 'wound' work on the victims were some of the newest highlights of the tour. Most of the makeup was quite bold and highly characterized, which helped depict the monsters' sinister facial expressions and rage. Other techniques included vein-like and illness-inspired details' and even the villain behind one of the drop panels appeared to have some good makeup too (which is commonly overlooked in drop-panel characters).
The masks that are in use are still very high quality as well. The werewolf and Anubis heads are still just a tad on the large size, proportional to the actors wearing them. But, when they're coming after you like they're gonna take your head off in one bite, and you're running like your life depends on it, there's not much time to notice such trivial intricacies. Oh, and don't waste much time in the swamp' you never know what kind of horned demons might be lurking just out of sight!
---
Customer Service: 9.76
How Did We Get This Score?

One of the first things that we always notice (or don't notice, rather) is their signage when we pull into the parking lot. There's a large banner on the side of the building, but the lack of signs immediately by the road has a tendency to make the driveway pretty easy to pass by' especially if you haven't been here before. Our trusty GPS always takes us to the right place, and returning visitors (like us) may not have as big of an issue with this, but that simple cue to 'pull in here' being absent is a notable friction point for new visitors.
Aside from that, getting parked and finding the ticket booth is pretty straightforward. There are ropes blocking off certain parts of the lawn, which serve double-duty as guiding you to the ticket booth, which is up a small set of stairs, just inside the building. If you can survive the wrath of Frank the Pig and Orlock, which were The Devils Attic's wandering queue actors on the night of our visit, then you can check out their projected movies clips and rock music until it's your turn to enter.
This attraction is all on a single level. With the exception of climbing another small set of stairs to enter and a small bit of uneven flooring inside, the Attic is generally very safe to traverse. We've recently learned that this haunt has also been recently recognized by the Haunted Attraction Association in part for its top-tier safety and professionalism standards, which have been in place for many years. We can doubly vouch for their professionalism and friendliness as well! Everyone that we've ever talked to at the DA has always seemed very excited to be there and eager to answer any questions that we have.
---
Atmosphere: 8.55
How Did We Get This Score?

For those who pass, the Devil's Attic may seem like just another warehouse that has been left abandoned for the night in the area, but once you enter the parking lot and are a witness to some of the true horrors outside, you realize that this is not just a run-of-the-mill building.
There were monsters roaming the parking lot, a huge 'Devils Attic' banner, and spooky music to tell you that you are obviously in the right place. There was also a projector with creepy clips playing on a loop and, from the moment you open the car door, you can see the fog creeping out and hear the chainsaws and screams of victims who are going through the same horrors that you're about to; how exciting! They even have a hearse parked outside. Let's all hope that there's no one riding home in that while you're there.
---
Special Effects:

9.1
How Did We Get This Score?

It was quite apparent that the denizens of the DA did some home remodeling since last season. Although at first glance, many areas may appear the same, more intricate details have been spruced up, including some of the walls.
A hazy swamp, over-arching trees, and realistic smells helped transition us into a darker world. Once a long, catacomb corridor surrounded us with screaming heads and preserved, boney bodies, we knew we were in for it!
The effects at DA consist of elaborately decorated scenes with a mixture of moving and custom effects. The sounds that were heard appropriately enhanced the scenes although a few were hard to hear. The sounds of the wilderness, Saw movie music, and chainsaw growls were some of the most notable' Well, we *think* the chainsaw we heard in that area was just a recording'
The giant swinging pendulum that resulted in a blood spray is one of the most unique effects at the attic. There's quite a springy surprise in there this year too, we advise not making yourself too comfortable should you become tired. At one point, we turned around and noticed a giant spider glaring down at us from above (yikes). We also noticed stoned bodies (as in mortals turned to stone), a pick-a-door entrapment, theatrical lighting, a giant, glowing-eyed demon that tried to eat us, and a newly added Sawyer supper, served up none other than cannibal-style! One of the more stand-out scenes was Dr. Frankenstein's lab complete with fog and electrical apparatuses for conducting his experiments.
---
Theme:

9.58
How Did We Get This Score?

Gen Z, you may not realize it even after going through the DA but it is comprised of many classic horror movie elements and characters; the ones that haunted your parent's nightmares. Luckily enough, you don't really need to know who these characters are to know that you should fear them. It's obvious that they're evil, scary, and out for a pain-inducing good time.
Momentarily after entering we rounded a corner and laid our eyes upon him, the Devil himself. He quickly explained to us what to expect inside his attic. At this point, if you're not aware of the haunt's theme, then you totally aren't paying attention! More details of their story can also be found on their website.
What winds within the wicked souls in the Attic, you may ask? Murderous acts and torture, possession, cannibalism, and someone in there is even flirting with reconstructing the digestive system involving mouth ' anus experiments! How's that for vile?
---
Scare Factor:

8.83
How Did We Get This Score?

Regardless of our individual fears, the Devil's cohorts were set on sucking the fear out of us, one way or another! Be it by draining blood, torture, turning us to stone, or forcing us to face common phobias, they were zoomed in on their targets.
Our group was small, consisting of only three and they were all over us! There were even a few places where a scoundrel sneakily startled the front of the group to only slink around and get the person in the back too! If you've got issues with having your personal bubble popped, although this isn't a touch haunt, we assure you' they will absolutely get all up in your shit! That priest though! Matter of fact, it was super hard to get away from them this season. Something was always chasing after us down a hall or blocking the path, forcing us into close-quarters confrontations.
Deceiving distractions and disguised hiding spots proved extremely effective as we made our way screaming through. Additional frights were provided by those with the ability to remain completely still until the perfect moment. If you read our reviews a lot, you will notice an emphasis on timing and DA uses it very well in their scenes.
Near the finale, not only did they cleverly change up the order of our group, but they also sent us in to get slaughtered with a 'task' at hand. Said 'task' proved as both a distraction and warning call for us to be killed! We've learned to never trust clowns' now we're adding deranged hillbillies to that list as well.
---
Entertainment & Value:

8.64
How Did We Get This Score?

There are a few different options for buying tickets. You can purchase a General Admission for $24.00 (a $2 increase from last season, but still pretty standard for the area) or speed passes are available for $32.00 (a $4 increase from last season). You can purchase your tickets on-site, or you can opt to purchase tickets online! If you go the online route, there's a $2 coupon that is listed on the homepage of their website if you're willing to put in your email information. A group rate discount is also available to groups of 8 or more.
While outside awaiting your fate that looms behind the front doors, you'll be stalked by some of the characters either in the parking lot or in the lines. They had several very big and very real weapons that they were sure to show us. Frank and Orlock took time to jump into our group picture and, if you aren't fast enough, Frank might jump in the car with you when you leave too. Talk about some extra value!! Furthermore, they had a projector outside as well that had several creepy clips on it including some makeup and costuming and some old-school horror movies. We also noticed the floating ghoul in the window and the photo op near the entrance of the building.
Upon entering, we were able to time the haunt right at 14 minutes. That's 3 minutes longer than what we had experienced last season! The scenes that had been changed inside, including the final few scenes, made a huge difference in the usage of space and of course helped add some much-appreciated length! At their GA price, that brings their MPD up to 0.58. Although lower than some other attractions that we have visited, we can assure you that the quality of scares and variety of scenes inside will not feel like that. Every single second was jam-packed with characters and creatures who were sure to give you some of the best bangs for your buck!
Just remember, quoted from the DA's Dr. Frankenstein himself, 'If you wake em, you take em!'
—
This review was co-authored by Team Big Spooky, with final editing and publishing by Team Zombillies.
---
How Did We Get These Scores

Promo Images:
Click to Enlarge
---
Guest ReviewsGuest Average: 8.63 out of 10
Kendra Hawkins – 10/10 – October 6, 2018This was the best haunt iIhave ever been to. I keep saying I wish Icould find a to scare me and …show more iIfinally did from the actors in line to the ones inside they was all on point. There was a scare around every corner! I will definitely go back can't wait to experience the chaos haunt
Ron Gilbert – 10/10 – October 13, 2017This haunted attraction is by far the best attraction that I have ever been to. I recommend that …show more people witness this great haunt. Great actors, great makeup designs, and a fantastic creepy place to hang out at. Great haunt !!!
Paul – 9.5/10 – September 22, 2018The costumes were very nice and detailed. It was a fun and interactive haunt. You could tell the …show more actors were trying to give a great show.
---
Past Awards
---
2022 Awards
Scariest Actor - Exorcist Priest (Given by: Team Zombillies)
Highest Rated Cast (Given by: Team Zombillies)
Highest Rated Haunt in KY (Given by: The Scare Factor)
Bloody Mary - Andrea Moore (Given by: Team Zombillies)
The Texas Chainsaw Cast (Given by: Team Zombillies)
---
2020 Awards
Best Makeup (Given by: Team Zombillies)
Highest Rated Costuming (Given by: Team Zombillies)
Highest Rated Customer Service (Given by: Team Zombillies)
Highest Rated Theme (Given by: Team Zombillies)
---
2019 Awards
Scariest Duo - The Werewolf Guys (Given by: Team Zombillies)
Best Makeup (Given by: Team Zombillies)
Most Realistic Vampires (Given by: Team Zombillies)
Highest Rated Costuming (Given by: Team Zombillies)
---