The Final Resting Place Haunted Junkyard – Full Review
The Final Resting Place Haunted Junkyard is a Haunted Attraction located in Sabina, OH.
988 Polk Road, Sabina, OH 45169View All Details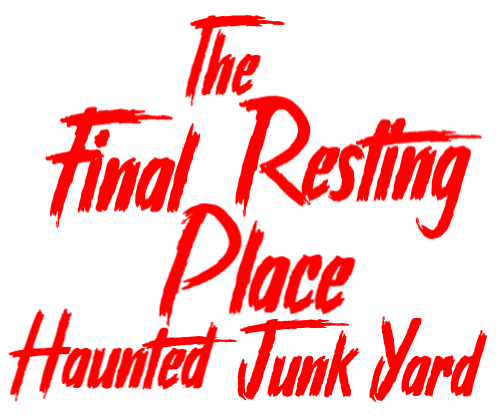 Features:

Free Parking, Restrooms/Porta Potties On-Site, "Old-School" (Low Tech), Original Characters, Uncovered Outdoor Waiting Line, Indoor/Outdoor Attraction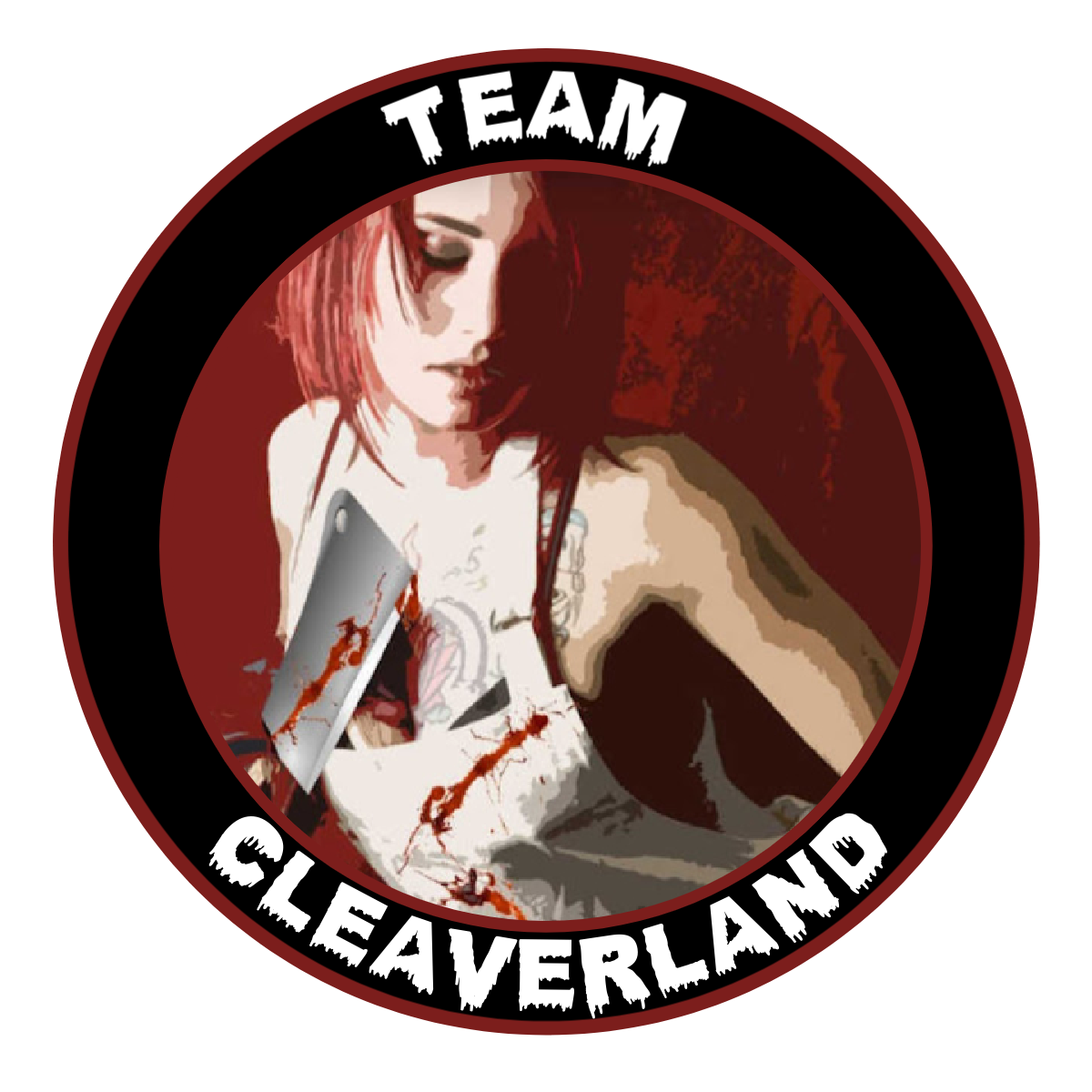 This attraction was reviewed on October 11, 2019 by Team Cleaverland.
How Do We Get These Scores?

Final Score:

7.86
How Did We Get This Score?

Summary:
It's always nice to find a haunt that lives in a unique setting, and The Final Resting Place Haunted Junkyard delivers what its name promises. Some attractions have junkyard sets, but this one is in an actual working junkyard, and fully takes advantage of the location.
There are three attractions on the grounds: the original, signature experience, the Haunted Junkyard; the all-new Grandma Millie's, a backwoods shack of shambling horrors (built in just over a month, impressive!); and Lights Out, a dark maze add-on (unscored here, as there is no cast inside).
This attraction is a real family affair, with several relatives and close knit friends making up the cast and crew. It's also 'old school' in the best way, featuring homemade props and effects, and crazy actors getting in your face.
---
Cast: 7.88
How Did We Get This Score?

The enthusiastic cast kept popping up all over the place. The most unstoppable cast members were an awesome inbred mutant with a great high-pitched voice, reminiscent of the freaks from Wrong Turn, The Hills Have Eyes, or The X-Files' 'Home,' who served as our first antagonist, a directional guide, and omnipresent actor; as well as a gent we called the sock puppet guy, a sassy and tricky bumpkin, and an evil looking clown.
Near the end, we were accosted by several kid actors (second generation'we mentioned this was a family-run attraction!) who were quite good and really into it. They were pretty relentless. One of them used happy feet to block every move we made to get away, and his chainsawer buddy dragged his tool on the ground in front of us and after us with real determination.
The adult cast covered both the junkyard and Grandma Millie's.
Junkyard: 8.21
Grandma Millie's: 7.55
---
Costuming: 7.89
How Did We Get This Score?

The overall vibe was that of a group of countrified killers. Some really great masks were on display, including a custom made job for the mutant fellow. There were some variations of Leatherface-type coverings, and some good makeup on characters like the psycho clowns.
Costumes also looked good: grimy, bloody, filthy, usually accompanied by stompy looking work boots. We observed some street clothing and/or sneakers, but often this was for victim characters… though there was one weirdly out of place haunter in obvious street clothes.
Overall, for a smaller, lesser-known attraction, The Final Resting Place punched above its weight on the makeup, masks, and costumes.
Junkyard: 7.91
Grandma Millie's: 7.88
---
Customer Service: 8.09
How Did We Get This Score?

The junkyard is located in Sabina, along I-71 between Columbus and Cincinnati. It's kind of out of the way, but didn't really seem as out in the sticks as some other reviews we've seen have made it out to be. It's around an hour away from both of those big cities.
That said, it is somewhat off the beaten path, and there's not much around it. The whole surrounding area was pretty dark trying to get there at night. On the night we went, it was very dark and rainy in the area; the GPS was right on, but we didn't get to see much signage. It's possible we could have missed signs in the weather and gloom. The place was surely notable, though, as pretty much the only place with lights on a lonely road! It was lit up like a Halloween tree to guide visitors down to the attraction.
Free parking (the number of spots looking somewhat limited) is available on grass. Lighting around the parking was somewhat dim. There was no merchandise on offer (please consider this for visitors, Junkyard, we definitely would have bought something and we bet others would too!) and no concessions.
The infrastructure overall is kind of threadbare, consisting of the ticket office. We parked on the opposite side of the ticket area and started to walk the wrong way, down toward the attractions, until we were called over by the friendly ticketing folks. Just keep in mind the ticketing is over on the left side as you pull into the lot.
This was definitely one of the more treacherous trails we've trod. There were steps up into and down out of vehicles, lots of uneven spots, and at one point something like a root caused a trip. Don't consider putting on your flip-flops here. Make like the actors, a reliable pair of sturdy boots is probably the best option!
---
Atmosphere: 6.48
How Did We Get This Score?

There wasn't a whole lot going on outside. The path to the attractions from ticketing was designated by cones and string lights. A couple of actors patrolled the entrance area and even acted as ticket takers/door staff. The entry space for all three attractions had some room by and between the exteriors for photo opps. Most notably, scaredy cats who pass on the festivities can park their keisters in the 'Chicken Chair' for a shame-based picture.
---
Special Effects:

8.38
How Did We Get This Score?

A cohesive, organic look pervaded the entire junkyard. It contained many handmade and homegrown props and scenery, and plenty of found or modified objects that really embodied the scrapyard aesthetic. There were loads of body parts, mannequin heads, tools and implements of bodily harm, and all kinds of trashed vehicles… police cruisers, trucks, buses that doubled as sets to be walked through. We could not forget that we were in a junkyard!
Lots of the effects centered around the vehicles, including blinking headlights, rattling hoods and popping trunks, and flashing sirens. We unfortunately missed the car-based pyro effects that we were told about and had read about; the jets were turned off because they weren't suited to the windy evening.
Other (non-car) lighting effects, fog, and some well placed animatronics contributed to the atmosphere. The same kind of overall visual vibe and effects were experienced in Grandma Millie's, with one excellent set containing a bookshelf with musty old volumes.
Audio effects and the soundtrack were pretty good, in some areas quite good. Parts of the junkyard blasted pounding metal music.
Junkyard: 8.57
Grandma Millie's: 8.19
---
Theme:

8.71
How Did We Get This Score?

The story goes that decades ago the salvage yard built a burgeoning business by offering a service for car lovers so they could be buried with and in their vehicles. But the owners just left the cars out and the bodies around to rot.
Over the years, the place became a magnet for dangerous undesirables like psycho clowns and homicidal maniacs, mixing with a transient population grabbing shelter in the abandoned vehicles and makeshift shacks. A fire moved through the place, killing many of the residents.
Some have suggested possible supernatural forces at work through the spirits of the unburied car enthusiasts and the fire victims. Authorities warn anyone in the area to avoid the grounds.
The plot is communicated almost entirely via the website, so we highly recommend taking a look at that before going. It's very well done, utilizing mock-ups of old newspaper clippings.
Junkyard: 8.3
Grandma Millie's: 8.2
---
Scare Factor:

8.32
How Did We Get This Score?

The cluttered, prop-rich environments in both the junkyard and Grandma Millie's concealed countless hiding spots, crawlspaces, and launch pads. The actors seemed to know every inch and we never knew from where the next attack was coming. One of the freaks seemingly materialized out of thin air as he athletically hopped a fence to get in our space!
We got stalked a long way by some of these guys, especially toward the end. There was a mix of talkers, starers, and one-liners.
One underused design element we appreciated was the incorporation of real, working doors for transitions. The act of turning the handle and pushing in the door to enter the next area created much more tension than the usual pushing aside of fabric strips, chains, or curtains, not to mention avoiding the inevitable knocking of the trailing person's head with whatever has been moved.
The junkyard finale contained a multitude of frantically applied power tools and a rather acrobatic move by sock puppet guy, who unleashed a dramatic Dukes of Hazzard style dive onto a car hood. He even brought his implement to bear on the hood, creating sparks'that's some flair! This finale was one of the better wrap-ups to a haunt that we've seen this season.
Junkyard: 8.54
Grandma Millie's: 8.11
---
Entertainment & Value:

7.29
How Did We Get This Score?

We took 19 minutes to get through the junkyard and admission is $10, for an MPD (minutes of entertainment per dollar spent) of 1.9, an excellent ratio and even better considering it's time spent in a good quality environment. Admission is $5 each for Grandma Millie's (3 minutes of pretty entertaining content, MPD = 0.6) and Lights Out (6 minutes of darkness, MPD = 1.2). No fast pass or combo options are available. Admission for the junkyard is one of the most reasonable prices we've seen this year, especially since it's supported by a lot of fun.
The Lights Out add-on is a cast-less dark maze with some effective sound effects and some cast members making noises or banging on the walls from outside, some weird textural things built into the walls to gross out visitors feeling their way along, and odd objects on the ground (these weren't things that could be tripped over).
We think fans of the old-school style, and those who enjoy a haunt in a one-of-a-kind locale, will eat this place up off an old chipped plate and ask for seconds. And for ten bucks a pop, why not go back for another helping??
Junkyard: 7.84
Grandma Millie's: 6.73
---
How Did We Get These Scores

Promo Images:
Click to Enlarge
---
Join ourspookyadventures!
We visit Halloween haunted attractions year-round! Follow us for haunted house walkthrough videos, behind the scenes footage, and more!