The Fright Factory – Full Review
The Fright Factory is a Haunted Attraction located in Buckley, WA.
2000 Collins Road, Buckley, WA 98321View All Details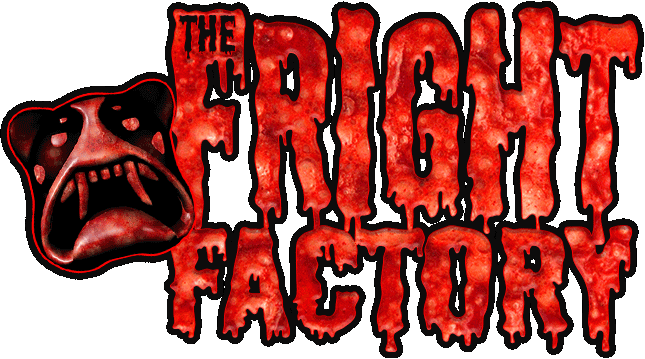 Features:

Free Parking, Restrooms/Porta Potties On-Site, Handicap Accessible, Food/Concessions, Gift Shop/Souvenirs, You will NOT be touched, Indoor Waiting Line, Indoor/Outdoor Attraction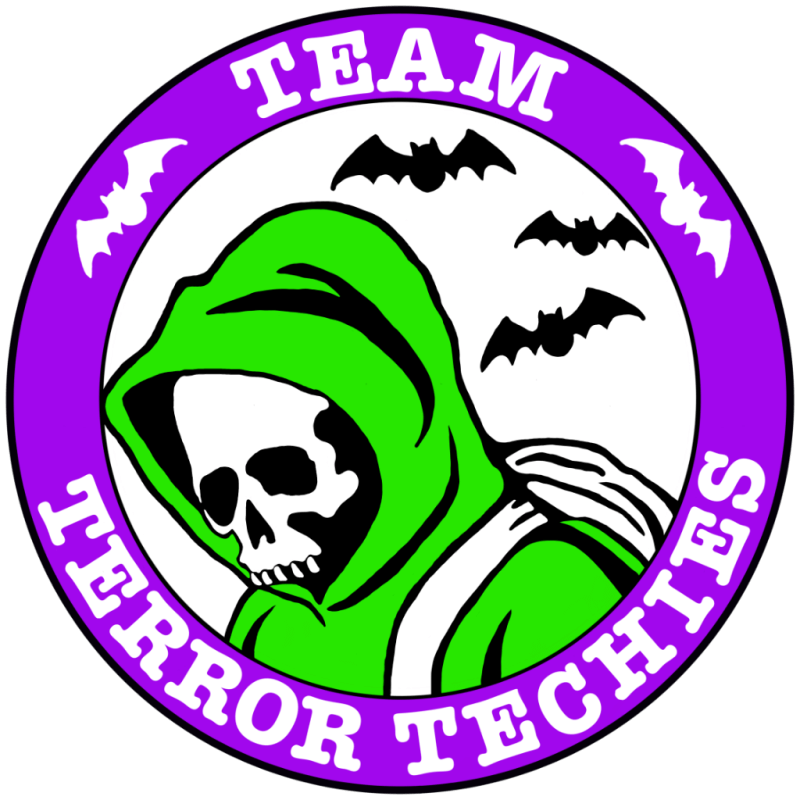 This attraction was reviewed on October 3, 2021 by Team Terror Techies.
How Do We Get These Scores?

Final Score:

7.08
How Did We Get This Score?

Summary:
The Fright Factory is a haunted attraction located in Buckley, WA that has been operating for over 20 years. Taking up what looks like an old livestock farm, this haunt looks to overwhelm patrons with their scares. Most of the haunt is located indoors, which is nice during October in Washington. Despite visiting on what is sure to be one of the quietest days in the season, we got scared more than a few times and were quite delighted at both the skill of the actors as well as the layouts of the sets. The intensity of the scares and atmosphere are sure to be a treat for both locals and haunt enthusiasts looking for a thrill.
---
Cast: 6.95
How Did We Get This Score?

The Fright Factory cast is composed of local volunteers. Overall, the cast did a great job in blending with their environments and timing out their scares. More than once they were able to startle our entire group with simple but effective scares.
Our team particularly loved one of the pirates (nicknamed 'the one in a tricorn') who managed to appear out of nowhere. He managed to make our entire team of veteran haunters scream by slamming down a stool on the wooden dock. Despite how simple the actual scare was, it was so well-timed and executed that it was the most memorable scare of the night for us.
There were portions that felt like they were lacking actors. However, our visit was on their first Sunday of the season, so it was not surprising that the cast felt a little light being so early in the season on a much quieter day.
---
Costuming: 7.2
How Did We Get This Score?

Costumes did their job of blending actors into their environments and fitting into the theme of each scene. Though the mad scientist was simply dressed in scrubs and a lab coat, there were layers and distressing that added to the character. One makeup look that stood out to our group was on the masked witch. Her makeup incorporated the mask with her face to appear as if she had a cavernous mouth.
With each character we encountered, nothing ever looked out of place. Costumes were consistently complete with appropriate makeup and masks accompanying them. It is possible that more detailed costumes are reserved for queue line actors or happened to be missing that particular night, which would have been a real shame but also completely understandable if that were the case.
---
Customer Service: 7.45
How Did We Get This Score?

The Fright Factory was quite easy to find via GPS and parking was clearly marked and lit. Strangely, Google Maps had a strange glitch that told us to turn into the correct lot but incorrectly marked the haunt's location on the other side of the street. Be aware of this possibility while approaching the haunt's location.
From the parking lot, it wasn't completely obvious where to go to find the entrance to the attraction. However, once we rounded the corner, we were directed via signs and ropes. The staff was extremely helpful and mostly easy to locate if we had any questions.
The website for The Fright Factory has all the information that you would need to plan out your visit and a fairly robust FAQ page that is worth checking out.
---
Atmosphere: 7
How Did We Get This Score?

There are a few picnic tables decorated with fun Halloween lights but it was mostly eerily quiet on the night we visited – save for the few groups headed toward the ticket booth. Once we approached the ticketing area, we were treated to a few cool vignettes that were set up on either side of the queue line. One of our teammates was a particular fan of the chicken coop vignette right next to the ticket taker, as there was something really fun about its kitschy aesthetic.
We were also assured by the owner that on busier nights there would be a number of queue line actors that would help entertain guests as they wait to enter the attraction as well as give them someplace to congregate after they went through.
---
Special Effects:

7.3
How Did We Get This Score?

Each scene blended into the other and didn't adhere to a specific theme. Instead, each scene played upon a wide range of phobias and fears. As we passed an aged ticket booth to a row of abandoned carnival game stalls, the scene provided a playground for two troublemaking clowns. The floor of the Egyptian room was covered with sand that crunched underfoot as we gawked at some great-looking props.
Our entire team enjoyed the pirate ship and dock with all of its marvelous detail and beautiful decoration from the well-worn planks of wood flanking the dock to the blue glowing water. We later learned that the owner has a particular love for pirates which was obvious with the amount of detail crammed into that particular scene. While we were there, it was hard not to think that there wasn't something just lurking in the water.
Sounds were blasted into every scene and helped keep us disoriented and just worked. Animatronics were also used extensively to good effect, both in providing scares as well as distracting from the actors wanting to jump out. The combination of the two just somehow works for this haunt.
---
Theme:

N/A
How Did We Get This Score?

---
Scare Factor:

7.33
How Did We Get This Score?

The Fright Factory provides good quality scares in a unique environment. As mentioned before, The Fright Factory follows the philosophy of completely overwhelming you from every angle, and this is used to great effect. There were a few things that scared us that we were not expecting.
Actors are well situated within their scenes to provide scares and did a great job of making sure to hit every member of our group, not just the front or the back of our group. They were even able to get us a few times even though we knew exactly what the scare was going to be, which impressed all of us greatly!
---
Entertainment & Value:

6.4
How Did We Get This Score?

The ticket price comes in at $15 for general admission and $25 for fast pass. You can get $1 dollar off the admission price if you bring a canned food donation. Our visit lasted just about 10 minutes. (Please do note that The Fright Factory is a cash-only business and ATMs are available on site.) This brings the minute per dollar value to 0.67, a bit lower than the local average of .75 minutes per dollar.
A mini donut/espresso stand is available as well as a small concessions stand should you need a snack on your way into the haunt. With the addition of queue line actors, there is ample room for them to dart between groups or among the picnic tables. It would make a fun space in addition to the haunt.
The Fright Factory has a nice mix of old-school and hi-tech scares. Haunt enthusiasts will get a real kick out of their visit here. We can't wait to see what The Fright Factory has in store in future years.
---
How Did We Get These Scores

Promo Images:
Click to Enlarge
---
Guest ReviewsGuest Average: 10 out of 10
Mike – 10/10 – October 5, 2019Went opening night of 2019. I drove two hours to get to Fright Factory because I was on a haunted …show more house tour with my friends. While by itself, it's not worth to drive two hours, it was the best haunted house on the tour. I work at a haunted house, so I mean it when I say that this is a wonderful haunted house. Whereas many haunted houses put in a lot of effort to the outside of the attraction (to bring in foot traffic), the opposite is true for this one. That is ok though, because for what they lack on the building's exterior, is what they make up for in the frightening experience. A haunted house that is dependent on actors stinks if there is few or bad actors. Fright Factory did not only have many actors, but also has many great actors. The blend between static props, animatronics, and live actors was practically perfect. They must have spent big bucks on their animatronics, because they were top notch. I hope that their return on investment is large because I loved the animatronics and I don't feel that is detracts from the actors' performance. Maybe even more impressive than the actors or animatronics were the scenes. At times the scenery was so well done that I forgot to be scared. I was in awe at some of the set pieces, such as the pirate ship. Don't get me wrong, it was still quite scary, but I couldn't help but feel that I was in the Pirates of the Caribbean at Disneyland. You never would've expected this if you just saw the outside of the building, which looks like an old warehouse. I would like to see more line entertainment such as photo ops and actors in the coming seasons, as it will probably help your social media presence and the overall experience of guests. Obviously not worth driving two hours to see, however if you really like haunted houses, it would behoove you to drive up to an hour to experience this fantastic attraction.
Ken – 10/10 – September 29, 2017Badass
Jacob – 10/10 – October 31, 2016This place will literally trap you and intentionally scare you untill you owe your pants. This place …show more is the real deal. All their actors are professional and in highschool and furthermore FREAKS OF NATURE