The Haunted Forest at Panic Point – Full Review
The Haunted Forest at Panic Point is a Haunted Attraction located in Youngsville, NC.
2808 Cedar Creek Road, Youngsville, NC 27596View All Details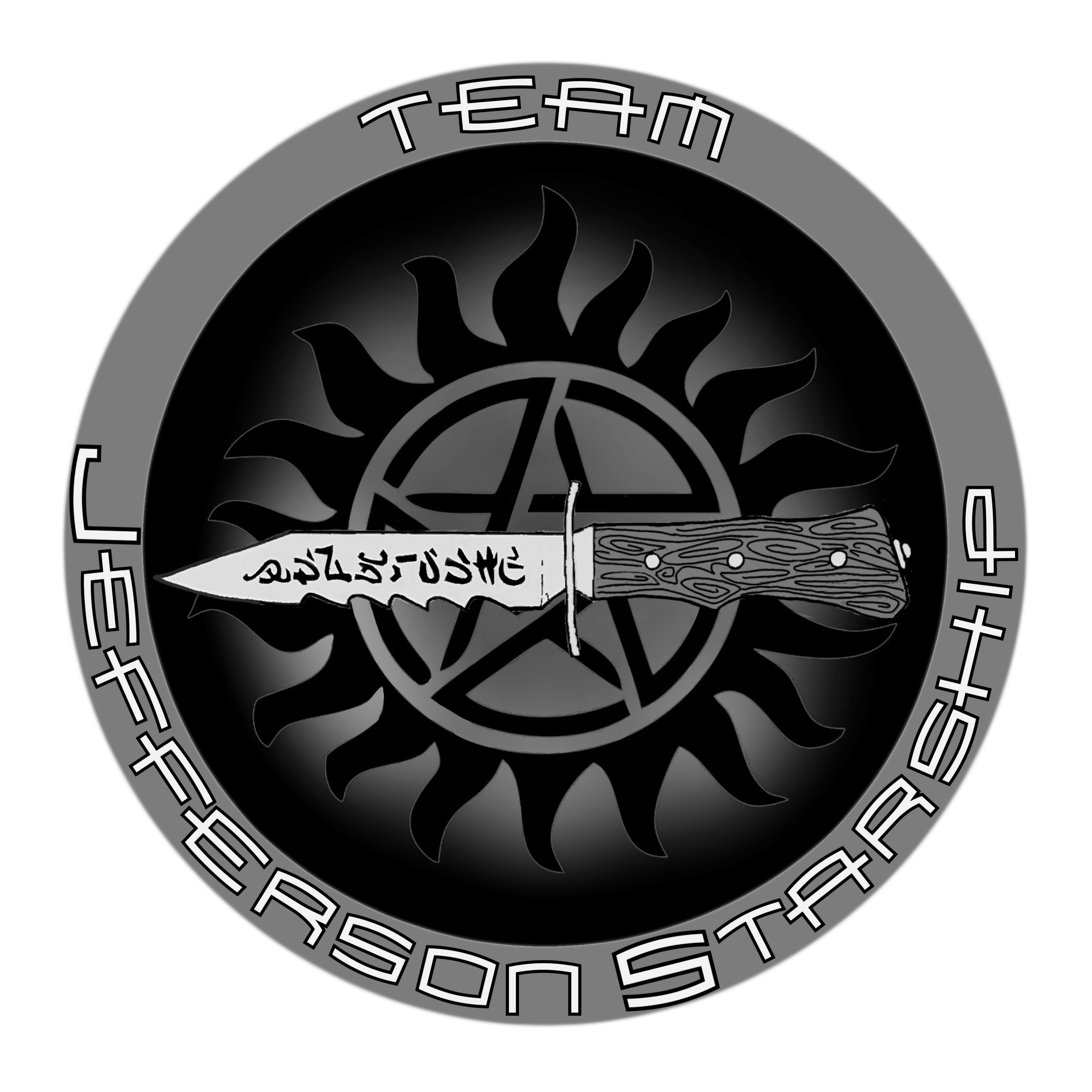 This attraction was reviewed on September 26, 2020 by Team Jefferson Starship.
How Do We Get These Scores?

Final Score:

8.4
How Did We Get This Score?

Summary:
The Haunted Forest at Panic Point (HFPP) is a multi-attraction haunt outside of Youngsville, NC. This year HFPP consists of four internal attractions – the Killers in the Corn, the Dark Trail, the Haunted Forest, and the Menacing Maze. This is primarily in response to the global pandemic as normally HFPP contains even MORE attractions and scares.
The pandemic has brought a lot of changes and alterations to many of our favorite haunts, and HFPP is no stranger to that. Additionally, a heavy storm the night before meant that the night we visited was actually their opening night. Despite that, the crew at HFPP did an amazing job with enforcing the North Carolina health regulations – ensuring masks, social distancing, and limiting group sizes.
Overall, HFPP is an amazing show. There's a little something for everyone spread out across the different attractions, and we can't help but recommend a visit if you're in the area.
---
Cast: 8.07
How Did We Get This Score?

There are about 80 costumed actors spread out around the four attractions at the Haunted Forest at Panic Point. However, don't bother trying to count them – the actors do an amazing job of appearing from various places and locations. Even when you can see the actors lurking ahead, they still do a great job. From traditional movie stalkers in 'Killers in the Corn,' to the huge variety of different custom spooks down in the 'Haunted Forest,' the haunters of HFPP do a wonderful job of being at turns intimidating, disturbing, creepy, and scream-inducing.
Though guests may find the stalkers of 'Killers in the Corn' to be the most immediately recognizable, there were also a number of notable figures that really brought (un)life to their characters. We especially loved some of the scenes in the 'Dark Trail.' There was one small set of scenes with strobes and halting music where the crew made great use of their surroundings to play up the unease, appearing and disappearing through their sets with a practiced fluidity that was to be commended.
---
Costuming: 8.1
How Did We Get This Score?

The end of September in Youngsville this year was fairly humid and warm. The crew at the Haunted Forest at Panic Point did their best with the situation, obviously aware of the difficulties this kind of environment lends to both make-up and mask-wearing. There were a lot of masks, and not just the kind required during a pandemic. In a lot of areas, these were used to great effect, blending in with the various costumes in some creative ways so as to preserve the immersive surroundings.
While we did love seeing the traditional characters of 'Killers in the Corn' (Pennywise and its surrounding area was particularly well done), there were also unique figures like a red-eyed shadow and a young man silently reading a horrible book that stood out as creative pieces of costuming.
---
Customer Service: 9.91
How Did We Get This Score?

HFPP does a great job of taking care of its customers. This year ticket sales are completely online and as vehicles enter the well-lit and staffed parking area, visitors are reminded that they will receive a text when it's time to enter the attraction. Be sure to bring the print out of the ticket purchase when traveling to the haunt! While it is possible to access the scannable QR code with a phone or personal device, we found the cell reception to be somewhat weak. GPS brings you easily to the location and the well-lit parking lot and signs are easily visible. There are plenty of staff in the parking area and inside willing to help direct guests to the next attraction.
In addition to the various regulations imposed by the pandemic, HFPP did a great job with interior lighting. Though there were some muddy places due to the aforementioned rainstorm the day before, the various trails were all lit well enough to provide a guide for moving through them without being so bright as to ruin the fun. Too, attention was paid to areas with slopes and steps to ensure that they would receive additional light to help with footing.
The staff was obviously well-trained and compliant with the local pandemic regulations, and management, too, has clearly taken the time to ensure that HFPP is as safe as it can be for guests while still maintaining the atmosphere of a fun-fueled scream-filled haunted attraction.
---
Atmosphere: 8.38
How Did We Get This Score?

Though the parking area of HFPP was well-lit, fog and mist rolled through the interior of the waiting area lending an otherworldly, Hollywood-esque feel to the night. The music filling the large midway area of HFPP was perhaps a bit more pop and pep than we as die-hard haunt enthusiasts would have chosen, but it must be said that it did a good job of being something continually different, providing more of a party-vibe to the waiting areas that was occasionally punctuated by distant screams, roaring chainsaws, and riotous sirens. The haunt's rural location is a great backdrop for the scenes portrayed within.
In prior years, HFPP has been able to offer carnival-style games at various points along its midway waiting area that certainly would have fit in with the rolling hills, flowing fog, and upbeat music. Hopefully, such diversions will return in a post-pandemic year.
---
Special Effects:

8.01
How Did We Get This Score?

There are a lot of different sets, scenes, and effects spread across the attractions of the Haunted Forest at Panic Point, the vast majority of which have clearly been built in-house as custom pieces. With the length of the combined trails and the number of different scenes, it's almost impossible to point out individual favorites. HFPP's website boasts that there are 32 different scenes spread across the four attractions, but we're almost certain that they've missed counting a few.
The strobe house in the 'Dark Trail' was one piece that simply did an astounding job of mingling sounds and sights to create a uniquely disturbing experience. Too, the sewers holding Pennywise had some cunningly crafted twists, turns, and hidden doors that allowed the actor to move through the scene with alacrity. The Pumpkinhead animatronic in the 'Menacing Maze' was also well positioned and worked well with its surroundings. We all found different scenes like these that different members of our crew loved and would have like to have seen extended into larger, longer pieces.
---
Theme:

8.1
How Did We Get This Score?

Theme is often a tough nut for haunted attractions to crack. Many of them want to present a broad range that there is no one central theme. Others really focus in on one particular element. The Haunted Forest at Panic Point does a very good job of walking a thin line between these extremes by providing four different sections. Each of the four internal attractions – the Killers in the Corn, the Dark Trail, the Haunted Forest, and the Menacing Maze – has its own internal logic. The first location that guests visit – the 'Killers in the Corn' is a very good example of focusing in on one theme, in this case, movie stalkers. While it may be argued that none of these classic icons is well-known for stalking a cornfield, such trivialities are easily glossed over by the simple (and sometimes sudden) appearance of a towering Jason or Freddy Kreuger. An area like the titular 'Haunted Forest,' by contrast, has a variety of different scenes that individually have little in common except as tropes of terror. From vampires to clowns, the denizens of the Haunted Forest work well in their individual settings and scenes, but the trail as a whole is like a shotgun blast of different tropes, trying to find the singular one that will make someone scream.
---
Scare Factor:

8.14
How Did We Get This Score?

We had almost our entire Haunt Team out at HFPP, and as such, we were a fairly large group. Still, the costumed staff did a fairly good job of delivering scares along our entire sprawling line. There were a variety of different scares, from the traditional jump scare meant to suddenly throw a guest out of their comfort zone, to menacing glares and disturbing cries. And, of course, no haunt in the South would be complete without a chainsaw or two.
---
Entertainment & Value:

8.78
How Did We Get This Score?

The Haunted Forest at Panic Point is not offering fast passes this year because of the pandemic fueled changes to their ticketing system. Therefore, all tickets are priced the same depending on the night, ranging from $27.50 to $35, averaging out at $30 a ticket. Excluding the various lines before each attraction – which all moved fairly rapidly, even with distance placed between each group of guests – we spent 60 minutes in total on the trails. That puts HFPP coming in at 2 minutes per dollar, well above the national average, and a great bargain for anyone looking for a creative and friendly haunted attraction.
---
How Did We Get These Scores