The Haunted Hotel KY – Full Review
The Haunted Hotel KY is a Haunted Attraction located in Louisville, KY.
3000 South 4th Street, Louisville, KY 40208View All Details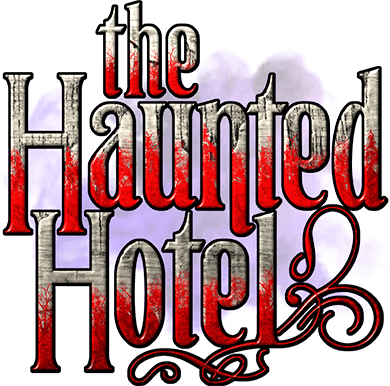 Features:

Free Parking, Gift Shop/Souvenirs, Special Events, "Hi-Tech" Attraction, "Extreme" Attraction, You may be touched, Original Characters, Uncovered Outdoor Waiting Line, Indoor/Outdoor Attraction

Team Zombillies reviewed this attraction on September 9, 2016.
Final Score:

9.42
Summary:
The Haunted Hotel has done it again! During our 2016 visit they managed to live up to their 2015 title of 'Scariest Haunt in Kentucky' AND they gave us quite the workout! They left us dripping with sweat, out of breath and we had various blotches of some sort of hotel substance on us (but don't worry… it all came off), so our stay at the Hotel this year was quite a bell-ringer (pun intended). We were told before entering to keep anything valuable in our pockets because we WOULD drop it' and it's a good thing we did. Compared to all of the attractions we go to each year, we'd classify The Hotel as an 'extreme' haunted attraction. They are also a 'full contact' haunt' meaning THEY CAN touch you, but you cannot touch them and they take full advantage of it! You'll probably hear some vulgar language too, so be prepared for that. In other words, if you get offended easily or don't like a haunt that'll burst your personal space bubble with a barbed-wire baseball bat, then you may have more fun a Chuckee Cheese's. But if you enjoy an energetic cast, an intense show and you aren't afraid to get a full-on assault on the senses, then mark them down as one of your must-see haunts this year! By the way, The Haunted Hotel did come in at #4 on our nation-wide 'Voted Top 31 Must-See Haunts' list earlier this year, so don't take it from us; even their customers agree they're an attraction that shouldn't be missed this season. Oh and one more thing' once you walk in and are welcomed to the 'family,' there is… no… escaping!
---
Cast:

9.53
During the night of our visit around, 40 Hotel monsters and residents attacked us from all angles; some more than once, which helped fill the dilapidated corridors rather well. The Hotel owner, 'Thomas Gribbins' welcomed us to our stay in a very exciting and creepy manner, which helped start the pace for the rest of the attraction, and the intensity only increased from there. The entire crew was on-point during our visit and didn't hesitate to get all up in our space, letting us know how they truly felt about things and about us being there. Some of the cast did a great job at working together in their scenes. Major props to the two high-energy actors on the elevator; they made for one terrifying and hellacious ride that we thought would never end! This crew was ready to rock during our visit and showed this by jumping on counters, hanging out of the walls, bending over backwards, carrying us, pushing us up against things, slinging weapons, sparking their tools and more! We even caught one chainsaw beast actually petting their chainsaw, so we could tell they take their roles passionately at the Hotel! This crew was both verbally and physically interactive. We chipped in on some back-and-forth dialogue at times, but especially so with the Hotel's Concierge, 'Edna,' who apparently really enjoys a man who's 'hung' (as we noticed by the guy dangling from his neck in the closet' at least we THINK that's what she meant)! Their physical interaction really took its toll when they tried to make one of us touch the walls (for reasons we won't share), played with our hair and hat, had one of us sit on their knee and obstructing our path on many occasions. They even turned their aggression on each other on multiple occasions, which enhanced their believability that much more! Other creatures that stood out to us were 'Otis' the Butcher, a pony-tailed, hammer-wielding woman, an eerily-singing mother and the Boogie Man hiding in the dark!
---
Costuming:

9.54
If you visit the Hotel, be prepared to see some unique and terrifying costumes; some of them are just downright scary here! Many of their masks added an extra touch of intimidation that made even the smallest of actors seem exceptionally menacing and finished off the looks of some other actors who were already frightening enough due to their appropriately-stocky proportions. Makeup, when used, matched the respective scenes and consisted of wounds, discoloration, grunge and pure, Hotel filth. Colored contacts and sharp teeth also added a 'complete' touch to the monsters wearing them. Wardrobes mainly consisted of typical hotel attire that's been highly-distressed and tattered because, well, these creatures at one time were just like the rest of us and some still had their work clothes on before succumbing to The Hotel's wrath! However, some of them stood out to us as being more extravagant than others, such as the momma with the baby ('Cricket'), the bellhop, 'Gustav' and his partner and 'Mr. Gribbins.'
---
Customer Service:

9.44
The Hotel is located in downtown Louisville, so parking can be found along the street and in nearby parking lots. The red, flickering 'Haunted Hotel' sign adorning the front of the building let us know we were at the right place. If you've never been here before, the ticket window can be found on the right side of the building, towards the back, near the exit. As soon as we approached the fence guarding the front yard of the Hotel, unexplainable things made their way towards us and continued to randomly come by and entertain us while we waited. During our visit, the line had not grown to full length yet, so many of the inside inhabitants were able to come out and mingle with the helpless customers waiting to check in. There were several portable restrooms conveniently located at the beginning of the queue line, although we must warn you that The Haunted Hotel gives out the occasional 'going-to-the-bathroom aids' quite often, so you shouldn't have any troubles relieving yourself' whether you want to or not! Helpful staff members were located in the ticket booth and at the entrance of the haunt to assist with any customer questions or needs. This attraction does have stairs, so we recommend wearing appropriate shoes for navigating those; especially if you're one of those known to take the 'flight' path in these quite often. Although the intensity level states otherwise, The Hotel does try to keep the attraction as safe as possible, so if you do happen to come racing out of the exit as you escape your demise, the side street is conveniently shut down so you don't become a pancake while doing so.
---
Atmosphere:

9.62
Upon arrival at The Hotel, we could hear the monstrous screams of what sounded like a very large beast inside the walls of the outdoor section of this haunt. Along with the sounds of multiple chainsaws, gunfire and blood-curdling screams, this place definitely sounds like someplace you DON'T want to get caught in. The building is notorious for it's eerie, red glow and the neon 'Haunted Hotel' sign that cast their luminous beams onto customers from the facade; their impact on this haunt's atmosphere is merely a glimpse of the horrors that await within! A creepy, malevolent bellhop kept watch over the crowd and, occasionally, the chainsaw attackers and some other metal weapon-wielding fiends came out to 'mingle' with their new friends as well, which also helped give the customers a preview of what awaited them inside.
---
Special Effects:

9.07
Don't turn your back at The Haunted Hotel' there's usually someone or, in the case of special effects, some-THING around almost every corner that's just waiting to make you jump! From drop panels, strobe lights and sliding floors to colored fog, immersive scenes, man-eating plants, full-sized vehicles and machine guns, this haunt definitely offers customers a wide range of eye candy' IF they can escape the clutches of the actors! We did notice a few scene changes inside the haunt and the big color change for the outside section. Even though there were still a few bare areas out there, we did notice that several things were added to break up the monotony and realized that the intensity of the chainsaw actors left very little room for props and/or time to gawk at the walls (well done!). This attraction showcases a certain kind of 'grunge' that's hard to find in other attractions, which is the main contributor to scene detail here. Moldy walls, bodily waste, dismembered limbs or some combination thereof are readily found in most of the rooms. Other special effects include flickering lights, a mix of creepy and thrashing music, a laser vortex, a zombie window, aqueous effects, a shifting room, air cannons and, of course, The Hotel's infamous 'Hellevator!'
---
Theme:

9.65
Thomas Gribbons,' who started The Haunted Hotel around 26 years ago, will welcome you into his establishment, but warns that it's title was not given by him… rather, it was given TO him by the unforeseeable events that followed when the people who resided there turned out to be more wicked and evil than any of the 'ghosts and goblins in the basement.' Last year, we learned that the cost of your stay at this Hotel is your very soul, so instead of wishing you luck at escaping your impending doom, Mr. Gribbons welcomes all who enter' 'home.' Each of the scenes and characters that we encountered at The Hotel reflected the owner's warnings and certainly made us question our sanity for returning after our narrow escape last season! It should be mentioned that, over the course of previous seasons, The Hotel has seemed to improve on relaying their theme to the customers and incorporating everything into a more cohesive experience.
---
Fright Effect:

9.46
Returning as our #1 Scariest Haunt in Kentucky in 2015, The Haunted Hotel lived up to their title and left us dripping with sweat and our hearts racing as we narrowly escaped their legendary chainsaw assault finale (FitBit confirmed: 113 bpm)! These attackers are one with their saws, and a couple of them were hitting their saws so hard next to us, they were sparking on the concrete! During our walk/run through this fast-paced, high-intensity haunt, our review group was split up, held up against walls, cornered into frozen corpse crotches, picked up and 'prepared' on a meat-processing table, shocked, threatened with a neck-slicing, crawled over and had sparks thrown in our faces, just to name a few. This attraction is among the finest we've seen in using their props and scenes to help provide scares by coming at you from nearly every angle possible, implementing distractions, emerging from all kinds of nooks and crannies, and using real, metal weapons with NO regard to your personal space 'bubble' in the meantime. We've said it before and we'll say it again' The Haunted Hotel is NOT for the faint of heart. We even tried playing 'chicken' with one of the chainsaw attackers when, in the face of imminent defeat, we were going to climb the wall to get out of the way… only to find another fiend up there too! Needless to say, we didn't win the game of 'chicken'.
---
Value:

9.07
General admission to check yourselves into the Haunted Hotel this season will cost you $25.00 per person and possibly your soul as well (we think we lost ours in the Hellevator)! If you don't want to wait in their potentially-long line, you can purchase VIP tickets for $35.00 (which is a price increase from last year on both ticket options). The amount of time that it takes your group to finally get your bags and get the hell out of this place may vary from ours, but it took us a total of 19 minutes. While they're a bit shorter in length (especially if you plow through there rather quickly) compared to other haunts in the area, it's hard to find a show much like The Hotel's in or very near Louisville and they do a great job with the amount of space they have! Nevertheless, The Hotel rings in at 0.76 MPD (minutes per dollar spent), which is a fair amount below our 1.5 MPD average. There is a $5.00 coupon on their site that you can use on Thursdays and Sundays only, which always helps make the wallet a bit happier. In addition, we have also seen them randomly running contests on Facebook for discounts and tickets, so keep your eyes peeled on social media (we've got a link at the top of this page). Once again, Haunted Hotel is an extreme haunt; there is touching and vulgar language. Their website explains that the attraction is not recommended for children under the age of 13. T-shirts can be purchased at the ticket window and we'd suggest that you check them out… they're pretty bad@$$! The Hotel will be hosting a 'Lights Out – Zombie Outbreak' event this year and we believe that it will be sometime in November… but be sure to watch their Facebook page for updated information. Overall, if you're one of those folks looking for an in-your-face, high-energy, thrill-haunt, look no further than the Haunted Hotel! The Haunted Hotel will 'turn the light out for you,' but just watch out for that Boogie Man when they do!
---
Promo Images:
Click to Enlarge
---
Guest ReviewsGuest Average: 9.41 out of 10
Austin Fields – 10/10 – December 3, 2021The haunt was amazing they really interact with you. The hellvator and the actor was very cool! I …show more really loved it! I highly recommend it!
Trini Rodriguez – 10/10 – September 28, 2019Best haunted house I have been to.
Connie – 10/10 – October 14, 2017Best haunted house I've been too! They do a great job of really scaring people.
---
Past Awards
---
2022 Awards
Most Interactive Queue Entertainers (Given by: Team Zombillies)
Scariest Haunt in KY (Given by: The Scare Factor)
Thomas Gribbons - Matt Perry (Given by: Team Zombillies)
Rat - Robert Skeeters (Given by: Team Zombillies)
---
2020 Awards
Highest Rated Haunt (Given by: Team Zombillies)
Highest Rated Atmosphere (Given by: Team Zombillies)
Highest Rated Special Effects (Given by: Team Zombillies)
Scariest Haunt (Given by: Team Zombillies)
Highest Rated Value (Given by: Team Zombillies)
---
2019 Awards
Most Creative Scene - The Rocking Church (Given by: Team Zombillies)
Most Intense Characters (Given by: Team Zombillies)
Scariest Haunt (Given by: Team Zombillies)
Scariest Haunt in Kentucky (Given by: Team Zombillies)
Highest Rated Atmosphere (Given by: Team Zombillies)
---