The Haunted Hotel KY – Full Review
The Haunted Hotel KY is a Haunted Attraction located in Louisville, KY.
3000 South 4th Street, Louisville, KY 40208View All Details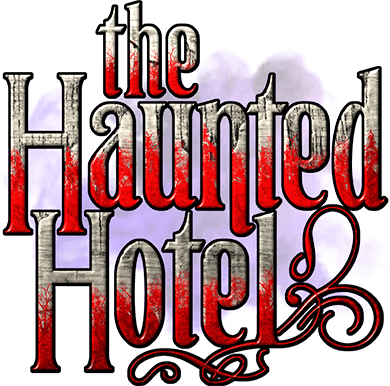 Features:

Free Parking, Gift Shop/Souvenirs, Special Events, "Hi-Tech" Attraction, "Extreme" Attraction, You may be touched, Original Characters, Uncovered Outdoor Waiting Line, Indoor/Outdoor Attraction

Team Zombillies reviewed this attraction on September 8, 2017.
Final Score:

9.5
Summary:
The Haunted Hotel is an extreme, full-contact haunt that's taken our title of 'Scariest Haunt in Kentucky' for 2 seasons in a row. Be warned that you WILL be pushed, pulled, grabbed, shaken and maybe even stirred as you attempt to make it out alive. This place is now in their 27th season and continues to have some of the best chainsaw attackers we've ever seen! It's also one of the most interactive haunts in the area' both verbally and physically. When you check into this fine establishment, you're not just visiting one of the most intense Halloween attractions in the country' you're becoming a part of it. You're 'home' now. You're family.
There are no 'ghosts or goblins in the basement,' that make this place haunted. There are no clowns or movie villains to bring back memories of sitting scared in front of the TV. This place is different. It's unique' and totally terrifying! The high-quality scenes, immersive sounds, and monstrous special effects serve as the icing on the cake, but ultimately, they'll be the least of your worries after you buy your ticket. At that point, there's not much advice that we can give' other than be prepared, 'Don't trust the child,' run when you hear 'Tiptoe through the tulips,' and most importantly' don't forget to wipe your feet.
---
Cast:

9.61
From the hilarious queue entertainers to the crazed chainsaw attackers chasing people out of the exit, the actors' energy, passion for what they do and intensity is obvious during your entire stay at The Haunted Hotel. Ruster (pronounced 'rooster') was especially entertaining during our wait in line and gave lots of free 'things' to the crowd, but there were also several others (especially the females) that gave him a run for his money when it came to interactivity. They referred to one of their queue actors as their 'lawn gnome,' who didn't have any eyes and was toting a lantern. We can say she sure was a creepy thing, walking around all twitching and sniffing her way about. While you are waiting, don't trust Arthur. He's one of the quietest characters of the bunch, but we feel he may be one of the deadliest too. As we waited our turn to enter, we watched him conceal a large, shiny object within his costume!
As for the inside of the haunt, we should mention this is also NOT a haunt that you should bring small children to. In fact, they don't recommend their show for anyone under the age of 13. If for no other reason, the vulgar language and rough-housing nature of the actors is surely enough to give most normal kids (and some adults) a hefty dose of mental trauma. This is a very 'hands-on' haunt that's not for the faint of heart' or mind' or body. You may get bent over backwards, pushed onto furniture or down hallways, have realistic weapons held to your throat' the list goes on and on. Be prepared for these actors and what you're getting into before you show up.
Putting aside the things these actors may actually do to you, lots of running, jumping, coming at you from all angles and hanging from the walls and ceilings makes this one of – if not 'the' – most unpredictable haunts in the area. Gustav and his assistant made this quite evident when they were climbing the walls in the Hotel's legendary elevator scene. A few of the other actors even make references to one another for a more realistic and believable journey. When they weren't threatening us with sick and twisted dialogue, they were uttering some of the creepiest and hair-raising sounds imaginable.
---
Costuming:

9.57
The Haunted Hotel really excels at making their characters look like they belong in their scenes. Most of the haunt looks like it suffers from a major lack of upkeep and the monsters inside are just as grungy, detailed and authentic-looking. Lots of well-applied dirt, grime, blood, sharp teeth and colored contact lenses complete each of their looks and set the bar high when it comes to the characters' realism.
This haunt also takes pride in creating their own, original characters. You won't find clowns, asylum patients, movie villains or backwoods hillbillies here. Rather, The Hotel produces its own breed of monsters that we've been hard-pressed to find an equivalent of elsewhere. Part of this is made possible because the owners also operate a costuming company called Sinister FX, which specializes in a unique (and pretty darn scary-looking) line of masks that you'll see scattered throughout the haunt.
Some of the most memorable costumes include a demonic nun, a gross grandmother, a flirtatious hare, Arthur, Gustav and a dread-headed, zipper-faced chainsaw attacker. There are several others too, but they're just too grotesque to describe and you'll have to see them for yourselves to truly understand.
---
Customer Service:

9.5
The Haunted Hotel is located right in downtown Louisville. The building itself is pretty easy to spot… the rustic exterior, glowing neon sign, cops blocking the side street exit, etc. But, finding a nearby parking spot may be a bit more difficult. The ticket booth is on the right-hand side of the building, which is ironically close to where you can watch scared people come flailing out of the exit (always entertaining). We arrived early in the evening, so there were quite a few monsters roaming the queue area and doing a great job of entertaining people in line. They were even messing with people who were NOT in line (like cars that were passing by).
The whole experience at The Hotel can be physically demanding at times, so be prepared for a bit of a workout. We usually come out breathing heavily and borderline sweating. Those who are absolutely terrified come out looking like they just ran a 10-mile marathon! There are a couple of flights of stairs, so be mindful of those and some uneven flooring, especially in the outdoor section. For obvious reasons, wear closed-toe footwear that won't come off easily.
Plenty of staff and security personnel were found outside the attraction and were very helpful in answering any questions we had. Some awesome t-shirts can be purchased at the ticket window, so be sure to check those out as well.
---
Atmosphere:

9.62
The Hotel's silhouette at night, combined with the encompassing fog that was escaping from the building, made for quite an eerie attraction to look at! The red, brick exterior, tilted chimney stack, faded white trim and vines growing up the side clued us in that we probably shouldn't be expecting a valet service. However, once the monsters started lurking towards us with their intimidating grins, it became very obvious that we hadn't just arrived at any ordinary spook house.
There's a large sign near the entrance that reads, 'WARNING! You will be touched/vulgar language/grotesque scenes/possibly shocked/you may get wet – Caution! Extreme Haunted House!' So if that's not enough to get your heart racing to enter, maybe the additional roaming queue entertainers, their weapons, loud gunshots, customers' screams and other unexplainable sounds will be.
---
Special Effects:

9.33
Many of the scenes are what you'd expect to see in a hotel, including a main lobby, a large restroom, a bedroom, laundry room, kitchen, and even parts of the sewer system. A lot of grunginess, vintage wallpaper, dirty sinks, blood stains, writing and on the walls, overgrown vegetation and an ample supply of dirty furniture seal the deal on creating a 'this place is old and could really use a housekeeper' type of environment. But don't stop at picturing a typical, dusty and dirty hotel. This place is rotten, nasty, disgusting and, quite frankly, awesome looking!
Man-eating plants, a moving room (yes, a whole room that moves), sliding floors, dangling meat, a rogue zombie encounter and the most convincing Hellevator we've ever ridden in are just some of the features The Hotel has to offer. Intense and loud music was heard throughout, as well as some high-quality (and very haunting) soundtracks. In almost every area of the haunt, the music was loud enough that we couldn't hear what was going on in the next room, so those upcoming scares were much less predictable.
VERY thick fog was added in some areas. One scene was so dense that, with the added color-changing lights, it was extremely disorienting and made us have to feel our way out. We also noticed that a lot of props and scenery were added in the outdoor portions of the haunt, which created a lot of distractions, gave the actors more stuff to hide behind and took away some of the wide-open escape paths that we've seen in previous years.
It's almost like they're just out to get you in this place!
---
Theme:

9.65
Just the name 'Haunted Hotel' can give you a pretty good start as to what you can expect to see – a mix of residents from all walks of life, maintenance workers, kitchen staff, groundskeepers and even some nasty creatures that roam the sewers beneath. But, to truly understand the demonic depth of their sinister story, you have to hear it from the owner 'Thomas Gribbons' himself.
When he took over this 'fine' establishment nearly 30 years ago, he inherited the name and its existing troubles along with it. He set out on his new endeavor with the goal of helping people and turning them away from their monstrous ways. But instead, monsters of much more evil were created and are waiting to welcome their next residents' 'home.'
Almost everything you'll see at The Haunted Hotel reinforces this theme and strives to bring a whole new definition to the word 'monster.'
---
Fright Effect:

9.51
Before we entered, we were warned that we were going to be 'extremely violated.' Needless to say, our personal space was shredded to pieces nearly the entire way through! This attraction continues to be one of the scariest haunts our team visits and the many reasons 'why' will not leave you alone from start to finish once you enter!
Soon after you begin your stay, you will become a victim of the Hellevator. We do wish everyone luck when riding with Gustav; just his sounds and those coming from the elevator were enough to make us want to lose fingernails scratching at the door to get out! Other breeds of scare tactics include sudden blasts of air and sound, dark hallways, disorienting fog and lights, sparks and some very sneaky hiding spots. What we ran into the most was the actors' aggression. Again, this is not a tame or friendly bunch. They pushed us, grabbed us and threatened us from the moment we stepped in the door, along with whispering through walls, letting us know they could see us, etc. Just when we thought we'd seen the worst of it, we tiptoed down the steps to the outside area. Then we were ducking right and left, trying to keep our heads attached and keep from getting shot! We see chainsaws so often that they don't generally bother us anymore, but The Hotel has a different type of chainsaw species that knows how to put on quite an alarming finale!
---
Value:

9.17
The price to check into The Haunted Hotel is $25.00 for general admission and $35.00 for a VIP Fast Pass. These prices remain the same as last year, but you… however… may not! From start to finish, it took our review group about 18 minutes to escape, putting The Hotel at 0.72 MPD (minutes per dollar), which is a fair bit below the average of 1.5 for the region. Despite the shorter length, once you become part of 'the family,' 18 minutes may not be quick enough for some to escape with their souls!
We were so worked up and excited when we came running out the exit that we still thought this was a very fair price for what we'd just experienced. You will not find the type of show that The Hotel puts on at very many other places.
For returning visitors, a big improvement was made in the outdoor portions, making this space even more terrifying to walk through than in past seasons. Everything is just as good or better than it's ever been, so we still recommend a return visit. If you've never been here before and you like an intense, action-packed and personal space-violating experience, then this is a must-see haunt that you should already be standing in line for!
---
Promo Images:
Click to Enlarge
---
Guest ReviewsGuest Average: 10 out of 10
Austin Fields – 10/10 – December 3, 2021The haunt was amazing they really interact with you. The hellvator and the actor was very cool! I …show more really loved it! I highly recommend it!
Trini Rodriguez – 10/10 – September 28, 2019Best haunted house I have been to.
Connie – 10/10 – October 14, 2017Best haunted house I've been too! They do a great job of really scaring people.
---
Past Awards
---
2022 Awards
Most Interactive Queue Entertainers (Given by: Team Zombillies)
Scariest Haunt in KY (Given by: The Scare Factor)
Thomas Gribbons - Matt Perry (Given by: Team Zombillies)
Rat - Robert Skeeters (Given by: Team Zombillies)
---
2020 Awards
Highest Rated Haunt (Given by: Team Zombillies)
Highest Rated Atmosphere (Given by: Team Zombillies)
Highest Rated Special Effects (Given by: Team Zombillies)
Scariest Haunt (Given by: Team Zombillies)
Highest Rated Value (Given by: Team Zombillies)
---
2019 Awards
Most Creative Scene - The Rocking Church (Given by: Team Zombillies)
Most Intense Characters (Given by: Team Zombillies)
Scariest Haunt (Given by: Team Zombillies)
Scariest Haunt in Kentucky (Given by: Team Zombillies)
Highest Rated Atmosphere (Given by: Team Zombillies)
---