The Haunted Hotel KY – Full Review
The Haunted Hotel KY is a Haunted Attraction located in Louisville, KY.
3000 South 4th Street, Louisville, KY 40208View All Details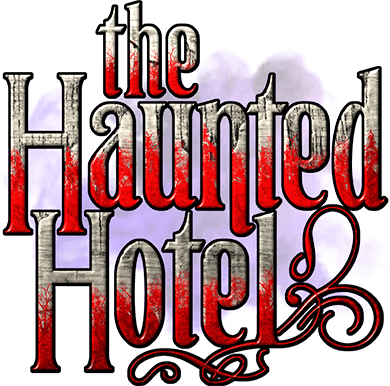 Features:

Free Parking, Gift Shop/Souvenirs, Special Events, "Hi-Tech" Attraction, "Extreme" Attraction, You may be touched, Original Characters, Uncovered Outdoor Waiting Line, Indoor/Outdoor Attraction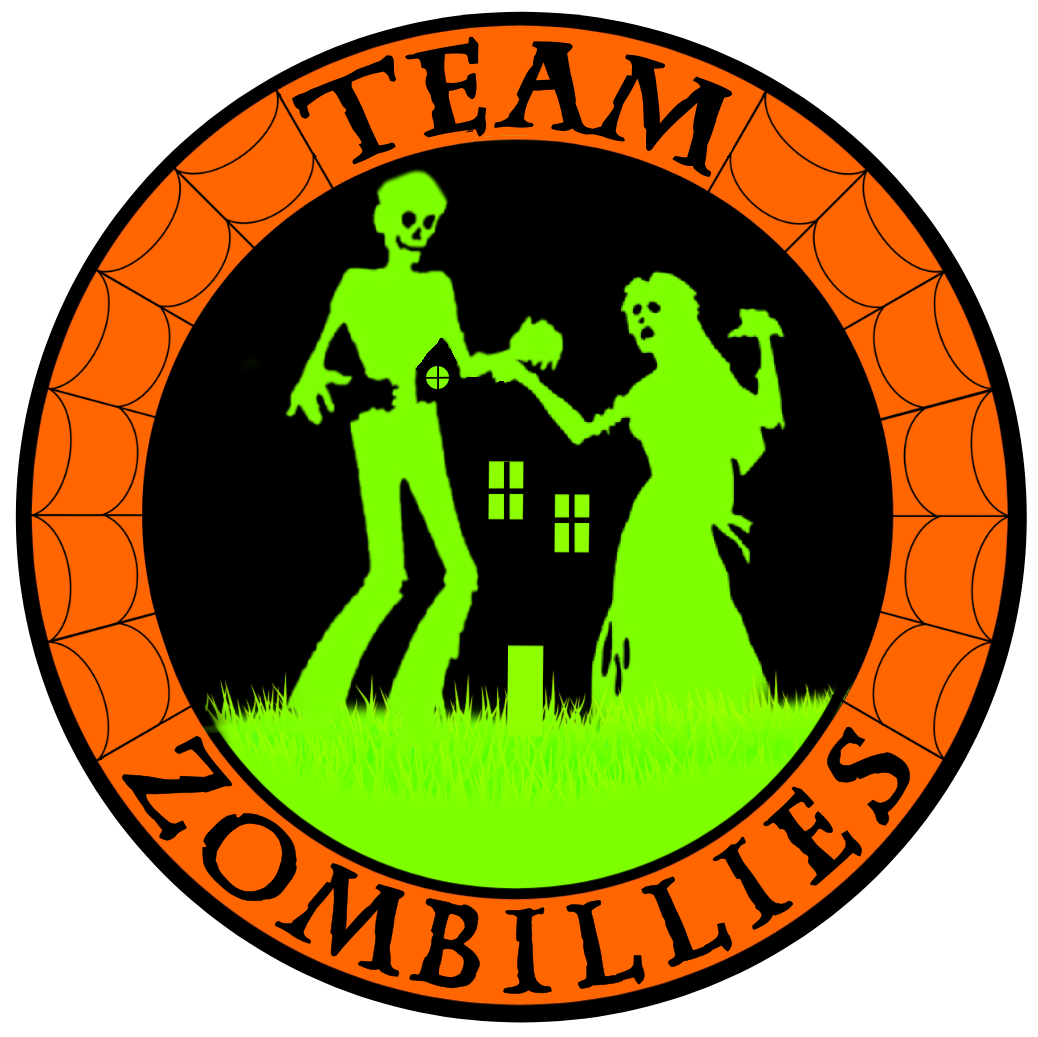 This attraction was reviewed on October 16, 2020 by Team Zombillies.
How Do We Get These Scores?

Final Score:

9.19
How Did We Get This Score?

Summary:
The Haunted Hotel has been providing guests of the Louisville facility with 5-star hospitality and guest accommodations for 30 years! Accommodations in scaring the living hell out of them, that is…
This year, Benjamin White welcomed us to this fine establishment by warning us that we would need to either join him and his family or burn like the others that dared to defy him! Of course, we gave in to his antics.
For years, the Haunted Hotel has been known as one of the only haunted attractions in Kentucky that utilize the 'touch' aspect, meaning their actors normally touch you! However, due to COVID-19, they have removed this facet… but there's always some fine print. Just because the living and breathing creatures within won't actually touch you, that doesn't mean that someTHING won't.
The No Vacancy sign has gone dark…
Let's get you checked in, shall we?
---
Cast: 8.99
How Did We Get This Score?

As mentioned above, the Hotel has been known for years for being one of the only 'touch' haunts for miles. We admit we were very curious to see what our visit through this dilapidated dwelling would be like this season as we can't remember a time when they weren't touching. We're happy to report they remain equally – if not more – barbarous.
Intensity and energy are other highlights of this crew, and coming at you from all sorts of hidey holes and places you wouldn't think possible. Reaching out from inside pictures, behind falling walls, within total darkness, and even from the ceiling, the likelihood of surprise attacks here is nearly guaranteed!
Dimitri returns as one of the most evil – and acrobatic – elevator attendants we've ever encountered, sporadically sprawling himself across the roof of his confines to startle the bejeezus out of his descenders. A familiar face from a recently-closed local haunt (Lillian) also made an appearance this year' well, several of them, as if she were able to pass through the very walls themselves' glaring at us as if begrudgingly allowing us to wander the passageways of her Hotel.
Watch out when you get to the kitchen' the cook this year is REALLY needing some help cleaning the dishes. The horror!!! Another demanded that we give him our 'f**king' eyes (yes, profanity isn't discouraged here either), to which we declined because, well, we were still using them.
Bob Maggot occupied one of the upstairs rooms, but we left him alone as his assailant informed us that he had a splitting headache' made obvious by the pile of gore leaking from his skull. And that maid though! Her axe led us to believe she was 'cleaning house' in a little different way'
We encountered fewer actors per square foot in the outdoor section this year, but we could already tell these notorious chainsaw-slingers were getting pretty familiar with their new scenes! One was stationed on top of a storage container, randomly poking his timber toppler down through the ceilings and from between cracks in the walls. While we did have a few more run-ins with violent villains before the exit, the final hallway continues to be one of the most energetic and relentless finale chases that we look forward to each season!
---
Costuming: 9.24
How Did We Get This Score?

Every cast member had some sort of mask on, whether it was mainly for PPE purposes or sinisterly theatrical. We noticed that some of the PPE-style masks were grungy and customized to match the rest of their costumes, while some were very nightmarish and/or post-apocalyptic-looking.
This is one of the few haunts we've seen this year that produced detailed makeup jobs around their face coverings! Colored contacts, darkened or reddened eyes, blood, overall rottenness, and lots of fine details were made evident beyond the overall nasty looks that we've come to expect from The Haunted Hotel. But they don't stop there'
Each of the costumes also fit very well with the scenes these monsters were in. The maid had donned the stereotypical black-and-white maid outfit, the girl in the church was semi-formally dressed for her possession, the cook looked quite unsanitary, and a particular guest was wearing – or should we say 'under-wearing' – a uniquely-designed face mask. Don't mind the blood…
We also noticed a mohawk hairdo (always classy), a jack-o-lantern mask with dreads, an open-mouthed apocalyptic apparatus (that had been modified with a clear, light-up mouth shield' kudos!) and several other sinister designs that made these monsters effectively fearsome! We did see a select few outfits that were noticeably 'cleaner' than some of their nearby counterparts, but they didn't overly detract.
---
Customer Service: 9.61
How Did We Get This Score?

Finding the Haunted Hotel is very simple, especially when following GPS. It's right down from the Churchill Downs area. Parking is available on the streets and in nearby lots, but the ones closest to the building were charging at least $5.00 per vehicle (these folks are not affiliated with the haunt).
Navigating the premises is rather easy as well, but some visitors don't notice where the ticket booth is right off the bat. Tickets can be purchased around the right side of the building, towards the back, nestled in a covered area near the rear exit of the haunt. If you have trouble finding it, one of the creeping queue entertainers will be happy to chase you there. There were also cones lining the sidewalk to seemingly separate those coming from and going to.
Inside the haunt, we did come across some uneven ground (mostly outside), and some of the steps going in and out of buildings are harder to see, so be mindful of where you're stepping. There are also two sets of well-lit stairs inside, and we didn't encounter any scares on them' which can be a commonly-overlooked safety aspect at some attractions. The exit of the attraction does spit you out closer to the street so be sure not to run!
All staff members that we interacted with were very friendly and helpful. They were eager to answer any questions we had and were keeping an eye on guests making sure everything was running as smoothly as possible.
When it comes to COVID precautions, every staff member including all cast members were wearing protective masks. They were not touching guests; most of them were staying distanced, and they had hand sanitizer stations (one was on the fence at the front door). They also informed us that they have sanitizer stations for the actors, that they were sanitizing scenes in between groups, and they weren't combining groups together.
Before we visited, we pulled up their website and social media pages to see what information they had available and we were able to find everything we needed before our visit.
---
Atmosphere: 9.7
How Did We Get This Score?

Spooky music? Check. Spooky things roaming around? Check. Spooky building? Double check.
For those of you that haven't been, the Haunted Hotel resides within a legit creepy, multi-story building that just screams 'haunted house' as soon as we lay our eyes on it. We always have to stand at the corner and admire it for a few minutes before making our way to the ticket booth.
Before we could even make it to the ticket booth, several of their roaming performers spotted us. Lucky for us, we got the pleasure of interacting with and watching them interact with one another and other guests waiting in line to check in. Those that have momentarily escaped the confinements of the Hotel can be very entertaining to watch and they gave us an appetizer for what was to come inside.
Aside from the line roamers themselves, the haunt's exit is adjacent to the ticket booth. It's great when you're standing in line to purchase tickets and groups come barreling out the exit of the haunt screaming their heads off. Just think' that'll be YOU shortly! Don't feel bad though, it's not uncommon for them to scare away customers before they get a chance to buy tickets. We're still debating on whether or not that's good for business…
The sounds of chainsaws and screams were also filling the air, increasing our anticipation to enter. But there's nothing like that knock on the other side of the front door to signify it's the next group's turn to enter. As we stood there at the bottom of the front steps awaiting our turn, we're pretty sure our hearts skipped a few beats. If you've been to the Hotel before, you may be able to relate. It's almost like nearing the top of a large hill on a rollercoaster' the 'Oh, sh!t' point of no return…
---
Special Effects:

9.28
How Did We Get This Score?

The Hotel has always offered a large variety of effects and, this season, they've added even more to their available guest amenities! Several scenes were completely removed from the inside portion of the haunt, while the exterior portion got a major revamp. There's more details, props, and animatronics to behold in 2020 than ever before!
Returning guests, you're in for a treat. Just wait 'till you see the master suite!
Due to the intense nature of this cast, it's difficult to note all of the details when going through. Some areas were so intricately detailed with authentic decor that we found ourselves trying to stop to admire it all. From exposed walls and doorways to running water, peeling paint, dead animal carcasses, and some of the most grungy walls ever, we couldn't decide what to let our eyes focus on.
The Hotel has inherited some 8-legged creatures that we're sure will crawl all over your seeping fears. We also encountered a large, walk-in freezer(filled with frozen bodies), flickering candles, giant bees and their hives, a shifting floor, hacked-up bodies, a nasty shower, running water, effective strobes, a machine gun, a large vehicle, and large creatures and possessed beings that launched out at us, one of which actually grabbed onto a group member!
Outside, along with the more-elaborately-detailed or -disorienting buildings, and some items mentioned above, we also endured color-changing lights, flickering industrial lighting that really added an interesting layer to this area, jute netting, and a lot of barrels both above and next to us. Some of these barrels didn't want to stay in place…
As we'll highlight a bit more below, the Hotel uses some very loud and high-tempo sounds/music in a lot of their scenes. In between, we experienced an ambient soundtrack and, at times, these tunes quickly changed from more subtle to chaotic around the time something else was going to happen. We don't notice the sounds being utilized like this often, but it tends to be very effective. We noticed a lot more sounds outside this year as well. The sounds in the man-eating plant area were enough to scare us alone!
---
Theme:

9.15
How Did We Get This Score?

Just the sight of the building makes it apparent that it is, in fact, a Haunted Hotel. The key-jingling bellhop outside helped, too.
Immediately after stepping foot into the check-in area of the Hotel, a gentleman by the name of Benjamin White welcomed us. He warned us that we would either, 'Join him and his family or burn like the others who have dared to defy him!' He then proceeded to have Dimitri, the scary inhabitant of the elevator, take us to our next destination.
Upon exiting the elevator, it was clear that something had taken over the entire establishment. Something dark and sinister that keeps growing and growing with each return visit. Whatever this dark force is, we joined it and by entering, you likely will as well.
---
Scare Factor:

8.94
How Did We Get This Score?

Here it is, the crusty bread and moldy butter question, 'What makes a haunt scary?' Well boils and ghouls, listen up! Wait a minute' you can't because all you hear is the booming of a loud, high-intensity soundtrack, taking away the ability to hear many other things in the room.
Although it may not be noticeable to some, not being able to hear things coming at you can naturally put the human body one edge. What happens when you get heightened senses mixed with nearly perfect timing? You get The Haunted Hotel.
The actors and actresses at the Hotel are what makes this haunt tick, but that's not to say that all of the scares will come from them. When they do, though, good luck picking them off. Just when we saw a door, thinking someone was getting ready to ambush us from that direction… WRONG! They'd come from a hidden door on a different side of the room, there'd be more than one of them, or, unbeknownst to us, they were already in the room with us. Talk about unpredictable!
Some of the denizens within came at us with weapons including a bat, items that emitted sparks, and of course, they didn't leave out the chainsaws! This year, they even changed up some of their chainsaw approaches, attacking us more from above which was totally unexpected. If you're afraid of these tree topplers, good luck to ya! It's a bit harder to protect all of your limbs when chainsaw bars get within inches from your limbs while navigating thick fog and disorienting lighting.
There were only two members in our group, but they made sure they targeted us both as equally as possible. They hit us with sudden blasts of air, more phobias than before, some stalkers, sinister stares, and hidden undie-wearers! Aside from all of this commotion, there were loud bangs, a dark area, human-devouring vegetation, and a whole lot more.
---
Entertainment & Value:

8.86
How Did We Get This Score?

A single visit to the hotel costs $25.00 per guest. On busy nights, Fast Pass guest services can be purchased for $40.00 which includes a wait in a shorter reservation line. For those that can't wait to get to their room, Front of The Line passes can be purchased for $60.00 each, allowing guests to pass both the GA and Fast Pass lines.
Our torturous stay at the Hotel lasted 13.5 minutes this season. At the general admission price, that brings the MPD to 0.54. Although this is a bit of an increase from our experience last season, it's relatively low compared to most other haunts that we attend. However, it's jam-packed with energized acting and intense scenes from nearly beginning to end, so our stay always feels longer.
While we waited to be shown to our room (in line), a good amount of Hotel staff interacted with us and other guests. An eager bellhop couldn't wait to unlock rooms as he carried around a ring of keys, Mr. Gribbons was spotted, and another appeared to be reading out of a book' that had blank pages. There was also spooky music to listen to.
Before you leave (or as you get your tickets), don't forget to check out their new inventory of merch lining the wall near the ticket booth.
We thought the additions to the inside and outside sections really helped fill in that space and create a new-feeling show for the Hotel's reservation holders for 2020! If you're looking for a more intense show with relentless acting, scary-looking inhabitants, and a creepy ass building housing it all, you'll be in for a 5-star stay at the accommodating Haunted Hotel.
Well, what are you waiting for? Will you join the family or check out for good?
---
How Did We Get These Scores

Promo Images:
Click to Enlarge
---
Guest ReviewsGuest Average: 9.41 out of 10
Austin Fields – 10/10 – December 3, 2021The haunt was amazing they really interact with you. The hellvator and the actor was very cool! I …show more really loved it! I highly recommend it!
Trini Rodriguez – 10/10 – September 28, 2019Best haunted house I have been to.
Connie – 10/10 – October 14, 2017Best haunted house I've been too! They do a great job of really scaring people.
---
Past Awards
---
2022 Awards
Most Interactive Queue Entertainers (Given by: Team Zombillies)
Scariest Haunt in KY (Given by: The Scare Factor)
Thomas Gribbons - Matt Perry (Given by: Team Zombillies)
Rat - Robert Skeeters (Given by: Team Zombillies)
---
2020 Awards
Highest Rated Haunt (Given by: Team Zombillies)
Highest Rated Atmosphere (Given by: Team Zombillies)
Highest Rated Special Effects (Given by: Team Zombillies)
Scariest Haunt (Given by: Team Zombillies)
Highest Rated Value (Given by: Team Zombillies)
---
2019 Awards
Most Creative Scene - The Rocking Church (Given by: Team Zombillies)
Most Intense Characters (Given by: Team Zombillies)
Scariest Haunt (Given by: Team Zombillies)
Scariest Haunt in Kentucky (Given by: Team Zombillies)
Highest Rated Atmosphere (Given by: Team Zombillies)
---