The Haunted Hotel KY – Full Review
The Haunted Hotel KY is a Haunted Attraction located in Louisville, KY.
3000 South 4th Street, Louisville, KY 40208View All Details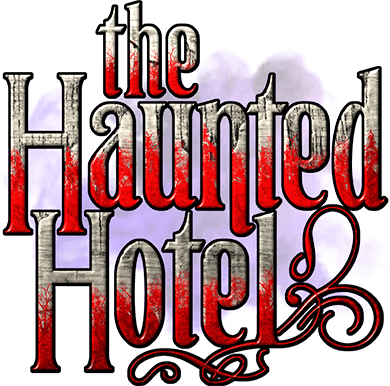 Features:

Free Parking, Gift Shop/Souvenirs, Special Events, "Hi-Tech" Attraction, "Extreme" Attraction, You may be touched, Original Characters, Uncovered Outdoor Waiting Line, Indoor/Outdoor Attraction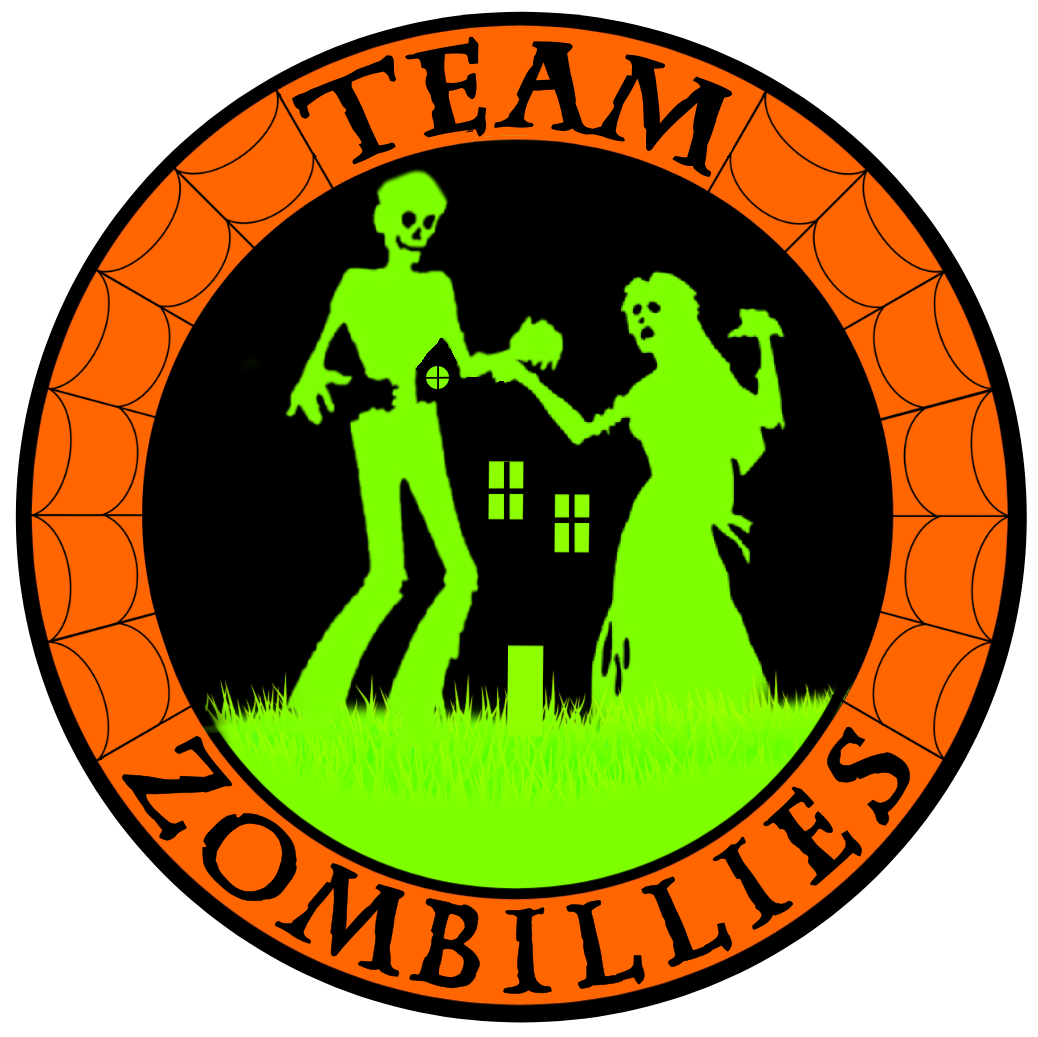 This attraction was reviewed on September 17, 2021 by Team Zombillies.
How Do We Get These Scores?

Final Score:

9.05
How Did We Get This Score?

Summary:
The Haunted Hotel is a staple in the Louisville, Kentucky haunt scene. Now in their 31st season, this indoor/outdoor haunt has plenty of experience in bringing your darkest fears not only to life' but into a very nightmarish reality! This haunt is also now part of the newly-formed Sindicate Haunted House group, which is a collection of high-intensity haunts located in several states across the country.
If you're reading this and planning your first visit to The Haunted Hotel, then allow us to inform you that this haunt is what we – and most other enthusiasts – call an 'extreme' show. The actors can touch you, you'll likely hear some choice expletives (from the cast AND your group), and they don't let up until you're well on your way back to your car!
The Hotel has leaned into its storyline for the past few seasons. This year introduces yet another brand-new character, Lavinia, who has joined forces with Mr. Gribbons and Mr. White. So the story goes, you've all had your chance by now to decide if you're with [the Hotel's crew] or against them. But now, it's too late, and it's time for a grand indoctrination' one that 'cleanses' the evil souls that reside in – or decide to try to pass through – The Hotel's harrowing halls. Will you be one of them? Only one way to find out! Just be careful of the elevator; we don't know who let Gustav out and gave him a chainsaw' but we've got a feeling they've been 'cleansed' already too!
---
Cast: 8.72
How Did We Get This Score?

We knew we were in for some new surprises this year when the front door opened; we were grabbed by our shirts, pulled inside, and held against the wall for the introductory spiel. Afterward, we experienced the Hotel's legendary elevator ride – which was largely due to not only its crazy effects and movements but the acrobatic assailant that took us plummeting to the basement level. As alluded to above, the elevator's former attendant 'Gustav' has changed shifts' but the new attendant 'Gage' has certainly been adequately trained to operate this calamitous contraption.
While there were very few times when we weren't face-to-face with one of the Hotel's residents, we did find ourselves crossing paths with some of these monsters on more than one occasion – particularly Mr. Gribbons, Lydia, and Lavinia. Multiple times throughout the interior portions and in a strange variety of scenes. In some of those areas, judging by what seemed to be the 'normal' actors' reactions to them being present, it seemed like these three may have taken away a bit from the characters that were already in those scenes. We're not sure if they are always in the house that often, but some of the scenes seemed a bit overcrowded as a result of their presence.
Regardless, nearly everyone that we saw gave ballz to the walls performances during our tour! A select few outliers gave us the evil (yet awkward) stare, others held us captive until we gave their 8-legged friends some 'action,' while some tried to bash our heads in with baseball bats. Talk about variety! In addition, several of these dementors were very good at working with their scenes and surroundings. One feller in particular in the outdoor section always seemed to drop in from seemingly out of nowhere' literally!
If we can offer a bit of advice for visiting The Haunted Hotel, don't take any more than 1 towel (the maid said so), watch out for the 'happy ending' guy in the spa, and beware of the 'Grand Poo Pa $hit head's' plunger. We aren't sure where that thing's been' nor do we wanna find out!
---
Costuming: 9.06
How Did We Get This Score?

An emphasis on grunge, layers, and detail seemed more apparent in some of the residents' attire this season. Other than those literally running chainsaws and performing acrobatic moves all night, we saw less bare skin this time around.
There was also a unique take on costumes on display for this area of haunts. As always, the Hotel manages to don some of the most grotesque masks that we see; they're just very different and some of them we're pretty sure are custom-created in-house. Aside from these though, we noticed some of the sharpest teeth we've seen in a character's mouth, a dreaded mask fiend that had interesting clicking apparatuses on his gloves, and we noted some still-wet-looking, blood-crying eyes.
While being bombarded and pushed about the scenes, it's a bit hard to notice fine details. We did notice some extra veiny arms and faces, some protruding sores, one guy was wearing some shitty underwear, and most of these villains had very darkened eyes and a rotten appearance to their skin.
By far, the costume that stood out to us the most was The maid! She was scary as hell looking and her giant, sharp teeth added a whole dimension to her look. Most of the speaking characters were in makeup or otherwise easy to hear, but there were a few speaking characters that were hard to hear through their masks. Quite an array of characters wielded some sort of weapon, namely chainsaws and canes, but they fit in well with the characters swinging them around.
---
Customer Service: 9.58
How Did We Get This Score?

Our GPS takes us right to the Haunted Hotel every time, but finding a parking spot can be tricky. Generally, parking is available on the street and in nearby lots, but sometimes people charge for those. If you park in a lot that charged you to park, it is not affiliated with the hotel. We ended up in a decent-sized lot about a block over and across from the building.
The ticket and merch booth are on the backside of the building. The staff has marked the sidewalk to help guide you on where to go. They have also marked the ticket lines so it's easier to distinguish where Fast Pass and general admission ticket holders need to walk and wait.
One of the first things we noticed besides the bright lights of the police car blocking off the road near the haunt's exit was a larger group of security/ police officers guarding the waiting line of the haunt. Should you want to show up to the hotel to act a fool, we ensure you, they will give you what you deserve. And if they don't succeed, you will be taken to jail or they may literally feed you to something inside' Don't press your luck here. Just don't.
The crew members that we encountered inside the ticket booth and at the front door were friendly and able to answer any questions we had. That was not the case with the ones we encountered inside, but that's intentional 😉
Inside the haunt, there was occasional uneven flooring and harder-to-see steps. There were also multiple sets of stairs but they were well-lit. Outside, be careful going in and out of the buildings, and just be mindful of where you're stepping.
---
Atmosphere: 9.7
How Did We Get This Score?

The Haunted Hotel isn't just your standard haunted house. They boast an extreme environment that is definitely showcased in the atmosphere surrounding even just the building. To the average eye, the old, red brick building on the corner of the street definitely looks like something dark lingers inside. Add in the creepy music, the terrifying monsters looming around, and the sound of chainsaws and screams of the victims' ahem, guests, as they exit, they're sure to have your hairs on your arms raise up a little. And that's all while you're still across the street!
Once you enter the property, you're sure to be stalked by some of the characters before you even enter the ticket line. We had the opportunity to meet several of the Hotel's staff, including the owner Thomas Gribbons! They showed us some of the hospitality that Haunted Hotel has to offer, take that as you may'
While you're waiting your turn to be checked in, anticipation definitely begins to build. Creepy, chainsaw-wielding monsters are pacing overhead. It's almost like they're memorizing your fears before you enter their home so they could use them against you. And trust me, they will.
---
Special Effects:

9.14
How Did We Get This Score?

Despite the fact that the hotel is mostly an actor-driven show, they have just the right amount of effects in most places to give you something to look at or to scare you just at the right time.
First, let's start with the sounds. There was plenty of maddening music throughout our stay and it was easy to hear. Matter of fact, sometimes it was so loud, we couldn't hear ourselves think but they managed to keep it from bleeding profusely into other scenes. It also changes in intensity, a little dose of 'calm before the storm' so to speak. At one point, whispers coming from multiple directions had us freaked out and the malfunctioning noises really added to our experience in the elevator. Outside, we heard this hideous dinosaur-like cry emitting from one of the buildings, but we never did quite find what was making that sound…
As the hotel has grown darker, so have the facilities. Giant insects and creepy crawlies have taken over, there are some interesting smells protruding from the air, thick fog encapsulated us, and in areas, you can see inside the walls and through floors. There were also times it was hard to walk because the floors moved! We were smacked in the face with some rotating laundry, found some Jesus or something in a swaying church, we were about taken out by several other large creatures, hit by a vehicle, and we passed through a freezer complete with freshly frozen bodies. In addition, a nasty bathroom clearly needed to be cleaned more than we thought we did, a bedroom was all made up for us, tons of unexplained body parts were strewn about (as if they have too many of them), and we could see others walking about on a surveillance screen.
Although the decor outside didn't quite match up to what was inside, decorated pallets, barrels, metal buildings, additional fog, and industrial lights helped our journey feel more realistic.
---
Theme:

8.99
How Did We Get This Score?

The plot has taken a twist as utter chaos has erupted. Each year, when the front door slides open, there are new and horrible creatures to face. If you're a fan of their mind-blowing promos, such as we are, then you may already know that things aren't the same this year. We do encourage any and all to look into and watch these videos, it does explain a lot about the characters and beings residing within.
Upon entering the dilapidated lobby, Benjamin White gave us tidbits of the newly devolved story. He informed us that the spirit of darkness, Lavinia, had come to secure our souls and spread the good word of the Hotel's owner himself, Thomas Gribbons, whom she has resurrected. Benjamin also warned, 'Your insecurities, your anger, your past regressions will not go unpunished as punishment is next to cleanliness!' just before welcoming us to the Haunted Hotel.
We made our way through many obvious hotel amenities that had been overrun by sadistic servants. A newly added surveillance room was a nice addition to this theme as well as a sauna. However, beyond the introduction in the first room, we were left wondering more about Lavinia and the main plot.
---
Scare Factor:

8.84
How Did We Get This Score?

Was it scary? Does a bear crap in the woods!? Of course, it was scary!
When we checked in, we had three guests in our group. While the three characters that we saw several times did well at splitting up our group and rearranging us along the way, the scares did seem a bit more focused on those directly in the front and back. However, they were still pretty difficult for most of us to predict.
As always, the soundtrack alone kept us on edge, making it hard to hear anything (we say anyTHING as we wouldn't really describe them as people) getting ready to yeet us out of their rooms. In addition, due to many rooms being seemingly empty upon entering, we never really knew which direction they were coming from, either.
The Hotel denizens have devised many ways to 'clean' their guests of whatever they may bring in with them. Although' We're not sure where along the line they got torturing confused with cleaning. Some scenes featured a more simple pop or startle scare, while others consisted of balls to the walls insanity (such as the elevator), weapon encounters, and run-ins with giant man-eating creatures. We appreciate the multi-level frights that we encountered numerous times where an actor would do something more subtle and, when that didn't work, they'd progress to other ways to provide a scare.
When we entered, we had full intentions of staying at this fine establishment. But after we nearly got ran over, became giant insect bait, nearly chainsawed in half, and forced to become one with their spider infestation, we got out of there as fast as we could.
Before we wrap this one up, we'd like to comment on that chainsaw chase out. A. Those guys have so much energy for scaring, bravo! And B. Who the hell's idea was it to give Gustav a chainsaw? Well, whoever did, marvelous decision!
---
Entertainment & Value:

8.75
How Did We Get This Score?

Checking into the Haunted Hotel? No worries, they've got you covered on several different room rates. You can enter with General Admission for $25.00, a fast pass is available for $40.00, or if you really don't feel like waiting, you can completely bypass the other guests waiting and skip the line for $60.00! You can purchase tickets on-site, or you can always check out online (but prices do not include the $3 online processing fee).
Our intense and terrifying stay at the Haunted Hotel lasted 16 minutes this year. At the General Admission rate, this brings our Minutes per Dollar rating up to 0.64. Although lower than other attractions we've had the chance to visit, it was an increase from last season which is always a win in our eyes!
Inside of those hellish 16 minutes, though, you'll be witness to several in-your-face characters, larger-than-life critters, and other horrors that only the darkness that lingers inside the Hotel can create.
Outside of the hotel, you can spot several Hotel employees lurking about, including the Hotel owner, Thomas Gribbons, and the darkness personified as Lavinia. You can also see several characters walking around and stalking the crowd on the roof, ready to jump down at any moment. You can also hear the walls talking' As in the creepy music playing out onto the street.
All of that fades away the moment you hear the door knocking and you're the next guest that has to check in because, when the door knocks, it's time to come home!
---
How Did We Get These Scores

Promo Images:
Click to Enlarge
---
Guest ReviewsGuest Average: 9.41 out of 10
Austin Fields – 10/10 – December 3, 2021The haunt was amazing they really interact with you. The hellvator and the actor was very cool! I …show more really loved it! I highly recommend it!
Trini Rodriguez – 10/10 – September 28, 2019Best haunted house I have been to.
Connie – 10/10 – October 14, 2017Best haunted house I've been too! They do a great job of really scaring people.
---
Past Awards
---
2022 Awards
Most Interactive Queue Entertainers (Given by: Team Zombillies)
Scariest Haunt in KY (Given by: The Scare Factor)
Thomas Gribbons - Matt Perry (Given by: Team Zombillies)
Rat - Robert Skeeters (Given by: Team Zombillies)
---
2020 Awards
Highest Rated Haunt (Given by: Team Zombillies)
Highest Rated Atmosphere (Given by: Team Zombillies)
Highest Rated Special Effects (Given by: Team Zombillies)
Scariest Haunt (Given by: Team Zombillies)
Highest Rated Value (Given by: Team Zombillies)
---
2019 Awards
Most Creative Scene - The Rocking Church (Given by: Team Zombillies)
Most Intense Characters (Given by: Team Zombillies)
Scariest Haunt (Given by: Team Zombillies)
Scariest Haunt in Kentucky (Given by: Team Zombillies)
Highest Rated Atmosphere (Given by: Team Zombillies)
---