The Massacre Haunted House – Full Review
The Massacre Haunted House is a Haunted Attraction located in Montgomery, IL.
299 Montgomery Road, Montgomery, IL 60538View All Details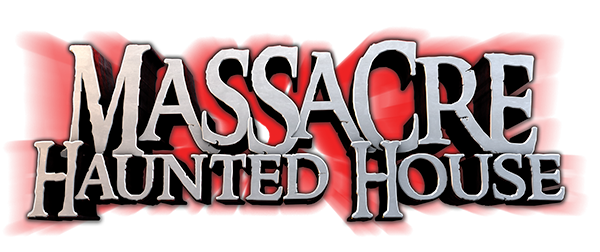 Features:

Free Parking, Food/Concessions, Gift Shop/Souvenirs, Special Events, "Hi-Tech" Attraction, You may be touched, You will NOT be touched, Original Characters, Indoor Waiting Line, All-Indoor Attraction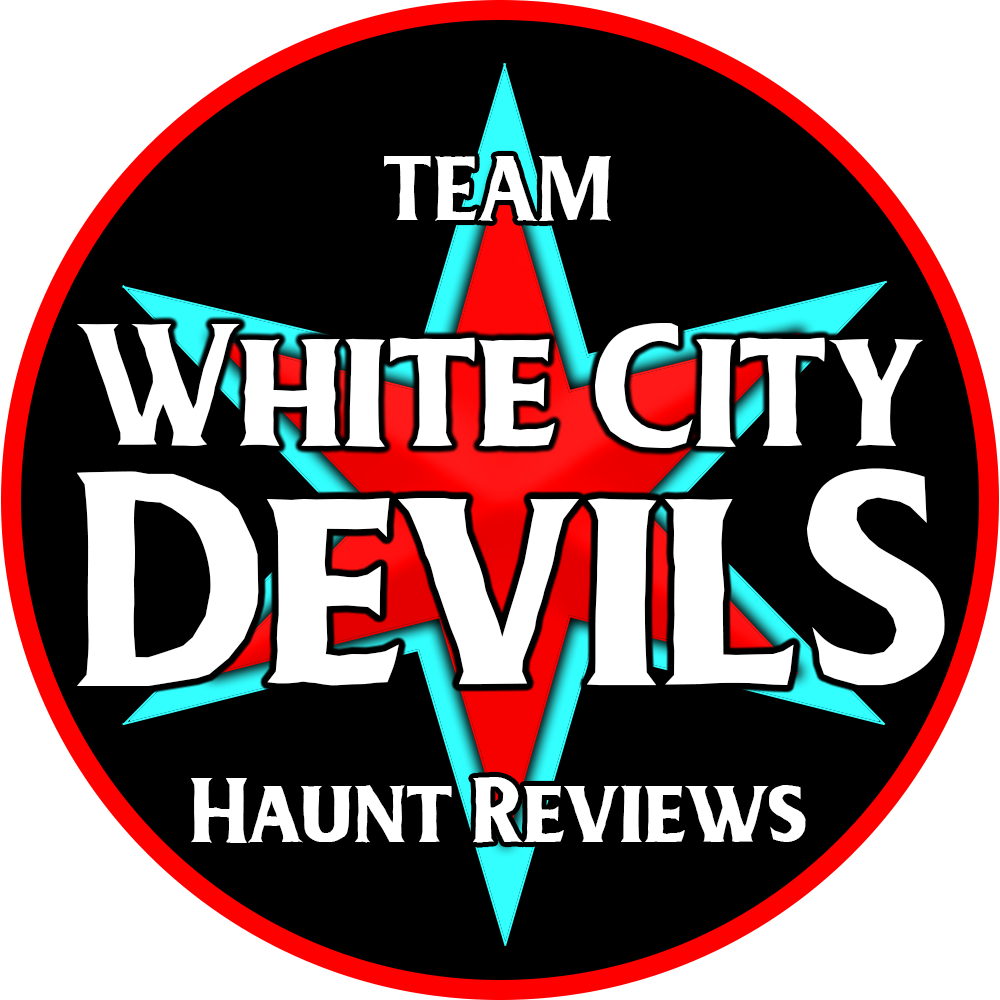 This attraction was reviewed on October 12, 2018 by Team White City Devils.
How Do We Get These Scores?

Final Score:

9.09
How Did We Get This Score?

Summary:
West of Chicago is one of this year's most upgraded haunts, Massacre Haunted House (MHH) that lies in Montgomery, Illinois. They have revamped their entire haunt, adding additional rooms and mazes. They also rethought their queue lines in order to add additional space. The added features on an already great haunt have amped up the overall quality of MHH, making it a must stop on any Chicagoland haunted house tour for the 2018 season!
---
Cast: 8.99
How Did We Get This Score?

Massacre Haunted House has a cast that delivered over-the-top scares that targeted every member of our group. It turns out that the night we had visited, the staff had a shortage of about 12-15 actors from the usual 90-100, but the cast seemed to have such a knowledgeable depth of their grounds that we weren't able to notice any obvious shortages or large dead spots. This crew was very familiar with (and used) all of the ins and outs of their spaces to give an even more disturbing feeling as we went from room to room. We also noticed some of the same actors stalking us throughout our visit.
One of our group members had never attended Massacre before, so it helped us in gaining a fresh perspective on these monsters. He would try to joke with the actors when he was nervous, but the cast had solid dialogue throughout the haunt and, no matter how much we interacted with them, it was clear that breaking character was not going to happen. They did not skip a beat and continued to make what we saw even more believable.
The cast has done an excellent job using things they have said before to reassure us we were face to face with them again in a different part. One of our group (who was more in the back of our line) said something along the lines of 'I don't want to be placed in the back, they keep following me and that's not cool,' (this is a focused down PG version of the actual quote) and in a different room down the line, that same actor popped up and yelled in his face, 'Still in the back, huh? Better keep watching your back!' Needless to say, he tried to push his way to the front of the group.
Overall, the actors' performances really shined throughout every dark corridor and corner. Combined with the new additions and their spot-on timing, it added extra points towards their scariness.
---
Costuming: 8.89
How Did We Get This Score?

The actor's performance was matched by their costuming throughout the haunt and continued to add to the overall suspension of disbelief. Everything was appropriate and seemed of higher quality. One actor that was dressed like a clown in the queue line had the look of a weary clown and he seemed to be covered in s**t! I felt sorry for him because the look was accompanied by the smell, and when he approached us, everyone could tell. It was puzzling how one could walk around like that ALL NIGHT, but that's just commitment!
One of the overall highlights was in a church scene; the costuming utilized in there couldn't have been more appropriate! We ran into a coven of nuns complete with robes and headpieces. Additional darkened makeup on their faces and colored contacts in their eyes gave them an appropriate, demonic look and played correctly with their surroundings which was quite effective. MHH does have a religious figure walking its grounds, but we won't go into details, as it's something one should see for themselves!
The masks used throughout MHH were of great quality and fit the faces of actors appropriately. The masks didn't make it difficult to understand any dialogue as some of them moved along with jawlines and such. There was one actor who had a Plague Doctors mask, but it looked as if it was under his skin almost giving the impression of a featherless-looking bird. He didn't talk at all which makes sense because of the beak part, but it also intensified the creepy look that he already had.
The same could be said for the makeup applied to each actor and its appropriate scenes. One portion of the haunt is a 3-D carnival and the makeup applied to the actors is also very eye-popping. The clowns had the same paint as what seemed to be on the walls and it blended in with everything we took in as the experience. It was quite effective for the scenes and continued to impress with the proper acting and environment.
---
Customer Service: 9.2
How Did We Get This Score?

MHH is not hard to find as it is located at the end of a strip mall, closest to the corner of two main streets (Montgomery Road and Douglas Road). Parking is free and available on either side of the building. They did flip the entrance/haunt around, so there is a chance one may have to walk around the building, but they added a cement walkway this year! This was something they didn't have in previous years and we admit that it was very helpful, especially if it rains.
Their staff was also very helpful and professional in keeping lines moving and making sure everyone was safe and enjoying the event. We had VIP tickets and, when we were in line for our photo op before entering the haunt, the staff member did happen to focus more toward the general admission line, letting roughly 6-8 groups go before we inquired on whether we were in the correct spot. But, they assured us that we were, and we were let in next. I believe this isn't something that usually happens, as I'm sure they were more focused on getting the more-crowded area less crowded, which is a fair assumption (and we still got in much faster than if we were in the GA line). Overall, everyone seemed friendly and excited to be there, giving the atmosphere of the whole event a good vibe.
All information can be found on their easy-to-navigate website, including ticket sales (and coupons), dates, and directions. At the end of the haunt, additional staff were genuinely asking how everyone's experience was and seemed interested in all opinions and feedback.
---
Atmosphere: 9.15
How Did We Get This Score?

Again, Massacre Haunted House is located inside a strip mall. In the main parking lot, however, we spotted a giant searchlight lighting up the sky, a hearse, and actors around to help guide us along. The night we visited, a local radio station was there with some cool freebees to pass out. We could instantly feel that we were at a haunted house.
This season, they did focus on how to improve the overall experience and it shows. For starters, they flipped the entire haunt. Where we used to enter from Montgomery Road is now the exit. This leaves an entire back shipping area open to hold lines indoors accompanied by a live DJ, giant props posted throughout, and a small bar for drinks while you wait in line. Massacre has changed its queue line vibe too and made things more entertaining overall. Last year's queue line used to be a big castle wall entrance and it is now a small portion of the haunt that you eventually get to. It makes things interesting to think about as they built that castle wall new for the queue line, and then restructured the whole output in a short period of time to make things better.
A lot was offered before entering the haunt and there were lots of props and areas where everyone wanted to take pictures, so it looks like Massacre did a great job on figuring out what would work well for the lines. The props were not animatronic, so they don't give off any extra-creepy vibes, but they are giant, detailed, and super fun to look at. They really did improve on the overall atmosphere (we can say this as recurring fans from previous years).
---
Special Effects:

9.11
How Did We Get This Score?

Along with the revamp on the line system, Massacre Haunted House also added extra parts to the haunt, extending it completely.
We started out in an open maze. It had the green laser light and fog machine to make us feel like we were walking through some swamp/forest area. The laser and fog made it impossible to see anything below the waistline, so we were left feeling around and walking slowly as it was a maze, just with walls only waist high. Of course, there were plenty of actors around to make navigating even more difficult and scary altogether.
Massacre does have a few animatronics on-scene, and they are effective as scare props or when used to misdirect you into something even more frightening. Most of the scenes were memorable and detailed well enough to make us feel like we'd walked into something disturbing. Referring back to the church we had mentioned before, the scene opened with a giant animatronic head. We have noticed this in many haunts and it's usually along the lines of a dragon or a giant clown creature, but for the church scene, it was an appropriate goat head. We entered the church sanctuary and were greeted by nuns, an upside-down church-sized crucifix and, in bright red letters, 'SIN' above all else. It was hard to shake the feeling of not belonging there and almost made us want to leave that much faster.
One half of the haunt is a 3-D funhouse as we had mentioned before. Though less frightening overall, the funhouse still has plenty of well thought-out effects that are fun and tricky to walk through. One room is at an insane angle and cannot be walked through by standing alone. They do have a handrail to be used to help guide you out. The details and drawings are painted all over the walls, floors and props. One of the other awesome effects in the funhouse is the 3-D-painted vortex tunnel. Those are already trippy to walk through and now adding 3-D paint to it just makes everything way more of a sight to see.
One cool effect we did encounter was in a pitch-black maze. The obvious way to pass through a dark maze is by feel. Any time we encounter a maze like this, first thing we do is try to place one hand in front of us (to avoid hitting into walls face first) and the other guiding along either wall. Doing this at Massacre wasn't the best idea, as some of the walls "may" give off a shocking surprise (not enough to hurt, but enough to know it's there). This made us question what the best course of action would be and almost rethink our strategy altogether.
Massacre did a wonderful job this year on making us believe what we saw to be real in the first half of the haunt. Using simple misdirection to encounter an even better scare was executed well enough to have impacted us more than once. The second (3-D) half was a very fun time with all the props, pop out actors and neon color.
---
Theme:

N/A
How Did We Get This Score?

Massacre Haunted House did not follow a particular theme / storyline throughout the haunt, so we didn't score on this section.
---
Scare Factor:

9.23
How Did We Get This Score?

The overall scare factor always has a lot of elements to determine how well we score this. Massacre had no trouble in providing some of the most scares that we, as a group, have had all season. When one of our group members leaves a haunt sweating of the forehead, that's usually a good sign of being genuinely afraid. Actors targeted each of us multiple times, and it didn't matter where in the group we were positioned.
There were many different types of scares encountered here. Pop scares were more common than not, but we were not limited to just that. As we mentioned before, we came across many stalkers throughout our visit which gave us an unsettling feeling throughout. There was a lot of misdirection leading to screams and growls, but also misdirection that led to environmental scares such as the loud truck horn. Massacre did a thrilling job to continue scaring everyone in our group, and we can only see this being a persistent impact for the future.
---
Entertainment & Value:

9.12
How Did We Get This Score?

Our entire walk through time for both the main attraction and the 3-D attraction was 25:30 minutes. With general admission starting at $25, our MPD value was at 1.01 You can always opt to VIP for $35 online or $40 at the door. The lines can become overwhelming, so we would recommend VIP on those nights, of course, but being as how easy it is to find, one can always show up earlier in the evening if available.
Massacre Haunted House did a great job in its latest additions to keep the queue lines entertaining and safe. Considering all the new features they have to offer, we feel an MPD rating of 1.01 is worth taking the trip to Montgomery and visiting. We were genuinely shaken at most points throughout.
When talking to the owner, he mentioned one thing we could read true for parts of the haunt 'You are either going to be scared or offended; but, in some way, you will react.' There were many parts that wouldn't be appealing or pleasant for some, but remember the fact that it's a haunt! Its safe to say the staff and cast at Massacre Haunted House did exactly what they set out to do this year and we will continue to be excited for the upcoming years!
---
How Did We Get These Scores

Promo Images:
Click to Enlarge
---
Guest ReviewsGuest Average: 8.67 out of 10
Alicia Pequignot – 10/10 – October 15, 2022It was really terrifying I've never been to a haunted house before and I didn't really think I'd be …show more scared.
Sofia – 10/10 – February 12, 2022honestly it was a great experience, it was pretty long for a haunted house and the workers are funny …show more and nice and they are always in character. And i loved that we didnt have to wait outside. I will definitely be coming back again.
Jakob – 6/10 – October 15, 2022Was a great time love the costumes and attraction